For a lover of tiny spaces and wannabe interior designer, moving to a new apartment in the city might've been one of your most exciting and creative challenges. You've fallen in love with all 400 square feet of your tiny studio the second you walked through the door. To you, this small blank canvas was the perfect opportunity to apply your apartment redecoration ideas and unleash your inner DIYer. This is why I've rounded up a list of seven tried tricks that will make a tiny apartment feel 10 times bigger.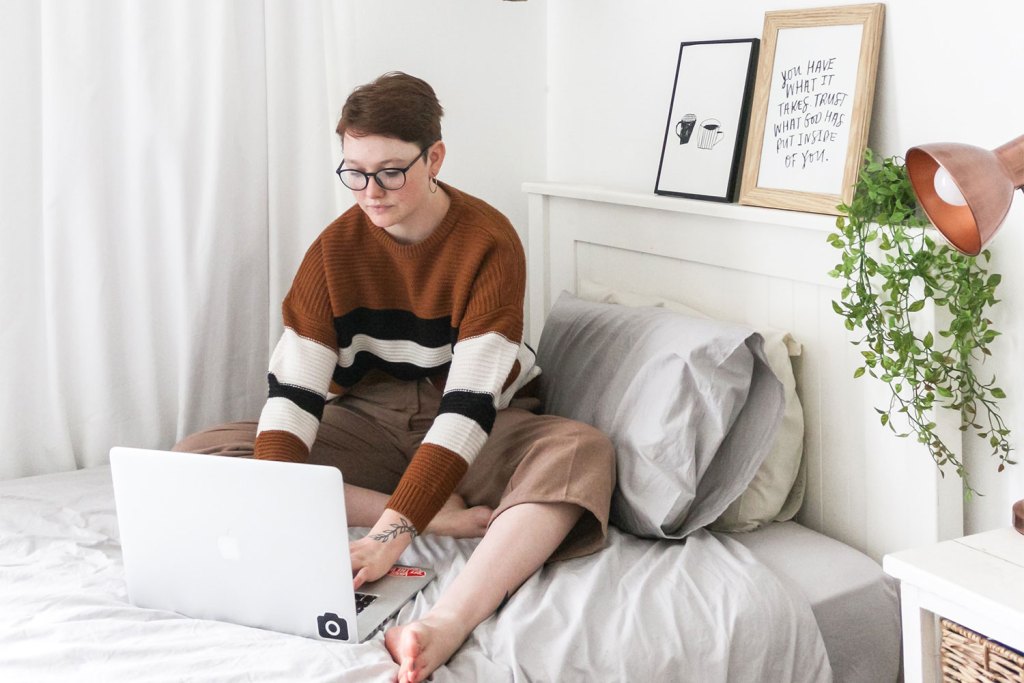 Adding color to a tiny apartment
After getting advice from some pretty savvy friends, watching a lot of TV shows, and experimenting with several approaches, I was able to make my apartment feel 10 times bigger than it is with these seven simple tricks that anyone can use:
Keep your color scheme light
We've all heard that white paint makes any room look bigger than it really is. MyDomaine said it perfectly, "Naturally, white is an obvious choice for making a room feel bigger. It's no secret that light colors make a room look larger, especially if the space is bathed in natural light. Eggshell or satin finishes will help reflect the light, creating the appearance of even more space."
But just because your apartment is small doesn't mean you're destined to live in a dull space. Light palettes such as graceful pastels, harmonious sea shades, or crisp grays add a splash of color to your walls while enhancing the rest of your decor.
Where to add color in a tiny apartment
One of the best tips is to use different hues of the same color for your walls, drapes, rugs, and furniture to bring the whole space together while creating a sense of expansion. Take it to the next level by painting your wall trim in a lighter shade than the main wall color. The Home Depot offers tips on how to make that a simple job. For example, if you go with a powder blue for the walls, use a lighter baby blue for moldings. You will notice how the walls immediately appear farther back and this visual illusion makes the room seem much larger.
Keeping things fresh
Light fabrics bring a breath of fresh air to any space, while floor-to-ceiling curtains elongate your room. Combine these two powerful tricks for a sense of airiness that will add loads of character to your little apartment. Elevate your decoration instantly and make your ceilings appear higher right away with this neat trick that also looks fantastic.
Heavy drapes keep natural light out, and this makes small apartments seem heavy. When spaces are small, you want to keep a sense of brightness that feels youthful and clean. Sheer or linen curtains enhance that breezy atmosphere and go great with light wall colors.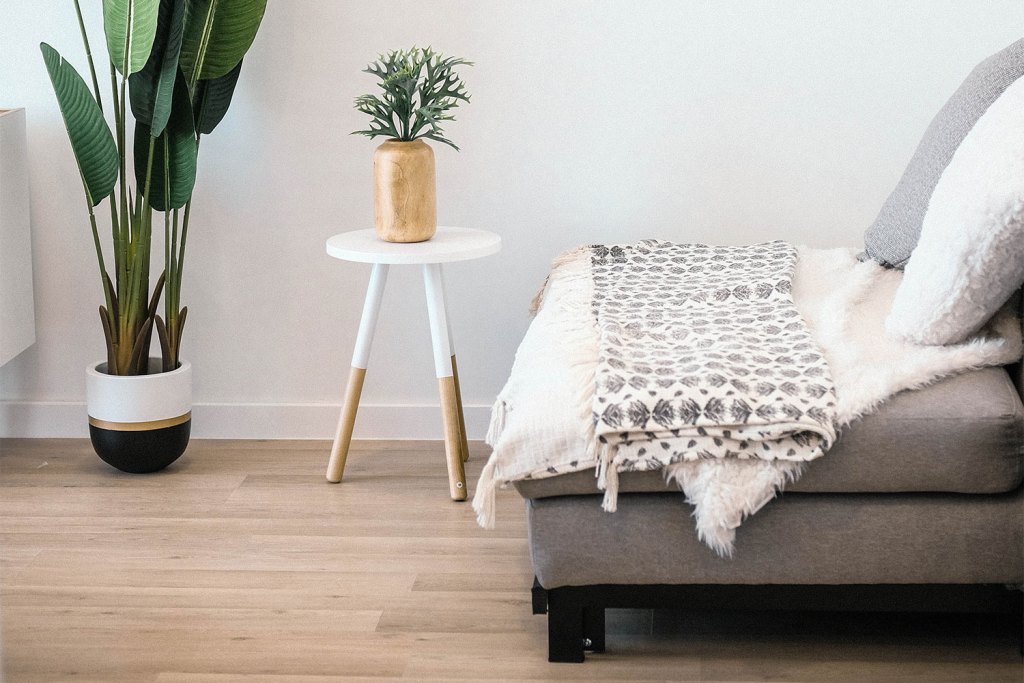 Bring natural flow into the small space
In keeping with our airy vibe, you want to avoid the stocky feel of boxy chairs, sofas, and beds. On top of feeling dated, these types of pieces block the flow of light in the room and make it feel more enclosed.
Choose furniture with exposed legs
Instead, go ahead and show off some legs — with your furniture, that is. Decorate with contemporary pieces of furniture that feature exposed wooden or metal legs. This style of furnishing also emphasizes the beauty of your floors or area rugs and further accentuate the appearance of high ceilings.
Declutter regularly and thoroughly
Very small apartments and studios need a good "Kondo" every now and then. It's easy to fill up a small space with stuff that we accumulate without even realizing. Don't feel bad if you do — it happens to the best of us. The good news is that when space is limited, it's also pretty easy to tidy up. By avoiding an overcrowded apartment, you will free up physical and mental space.
Rather than decorating with lots of small knick knacks, use larger statement pieces that call attention to themselves while giving your home a minimalist style. For a polished and contemporary look, make sure you have space to move around with open pathways, unoccupied shelf space, and clear counters that add to your home's expansive feeling no matter how little your apartment may be.
Add light everywhere
While natural light is always best, not all homes have been designed to let the sunlight in. But don't despair. When you live in a low-light apartment unit and can't do much to change that, the easy fix is to strategically place lamps and fixtures where you need them most.
Limiting your already bitsy apartment to ceiling lighting makes the corners of the room seem dark. This creates a gloomy ambience that you want to avoid. Instead, you can flood your place with brightness by adding floor, table, and overhead lamps to decorate and enhance the brightness of your home. This illuminates corners and makes a low ceiling seem higher.
Use mirrors to reflect light and openness
When using mirrors to make your space seem bigger, it's all about placement. But you can't just place the mirror anywhere and expect instant depth. The idea is to choose a good focal point and consider the reflection of the mirror. To trick the eye into perceiving more space, you want your mirror to reflect windows or the most spacious area of your apartment.
By strategically placing mirrors to reflect light, your small space will appear brighter and more ample. If you have a dark wall that can't be painted, hang a large mirror over it to reflect the lighter side of your home and create balance in your decor. Oversized mirrors are not a faux pas for small spaces. Quite the opposite, they add a chic element that you're sure to love.
Move furniture away from walls
Resist the urge to push furniture up against the walls. While you may think that it creates amplitude, it's quite the opposite. Having your couch, desks, or tables up against your walls gives a sense of confinement that is probably the opposite of what you're trying to do. If you want to avoid feeling cramped in your apartment, experiment with moving your furniture away from the walls — even if it's just a few inches. You will notice how this makes your space look and feel more open right away.
Apartment Therapy suggests, "Don't push all your furniture up against the walls. Pull your sofa (or other seating) out at least 12″ from the wall. It will make the space seem more inviting and cozy, instead of creating a big bunch of weird dead space in the middle."
When every inch counts and you don't like the idea of unused space, a good strategy is to place a narrow console table or shelf between your couch and the walls. This gives you a place for pictures or decorative items, while separating your larger furnishings from the walls to give your tiny home an expansive feel that is comfortable and refined.
It's amazing how a few details can make even the teeniest of homes feel so trendy, spacious, and functional. No matter the size of your place, these tried-and-tested hacks can be applied to create the sense of amplitude and comfort that you're looking for. Get the wheels turning and dare to experiment with your apartment decor. You too can create the pint-sized palace you've always envisioned for yourself.
Editors' Recommendations