Contemporary design focuses on the now and on the future, mixing trends with classic styles. This means a contemporary bedroom furniture set might contain design elements from the '60s or '90s while still looking up to date. Here, we reveal five contemporary bedroom furniture ideas to help you create the room of your dreams. We'll cover large pieces, like beds and tables, plus smaller accents, like mirrors and chairs. Let's get started.
An all-glass desk
A clear-glass rectangular desk with rounded corners is an unexpected piece that's right for your contemporary bedroom. Use it for a makeshift office, a reading station, or space for personal care products, like lotions and nighttime medication. The glass will help bring in and reflect light, which is one of the focal points of contemporary design.
Jack's Glass Shop states, "Glass also keeps moisture from drinkware like coffee mugs away from your wood surface. That saves the desk from unsightly water rings and other stains."
Additionally, the streamlined, no-fuss silhouette doesn't take away from the rest of the room. It's also a good spot for displaying tabletop sculptures or hanging large, framed artwork over. Bonus: It's easy to clean and keep clean.
Choose tempered glass or acrylic to imitate the real thing without the hefty weight or fragile properties. Keep in mind, though, that glass materials always have a risk of breaking, so if your bedroom doubles as a playroom for kids, go for more durable materials, like wood, in a similar shape.
A clean, solid-wood bedroom set
Solid wood bedroom sets are by far the most in-style and popular types. Light woods like oak and ash are as equally popular as darker varieties like cherry, acacia, and walnut. Go for sets with a chest or drawer, nightstand, and bed frame for a more cohesive look. Avoid mismatched pieces, ornate designs, and tufted headboards.
Most bed frames are also lower to the ground and do not feature any bedposts or knobs. When choosing bedding, go for monochrome sets or simply white sheets, blankets, and pillowcases with a throw blanket in an accent color. Houzz lists some beautiful photos of what contemporary bedrooms should look like.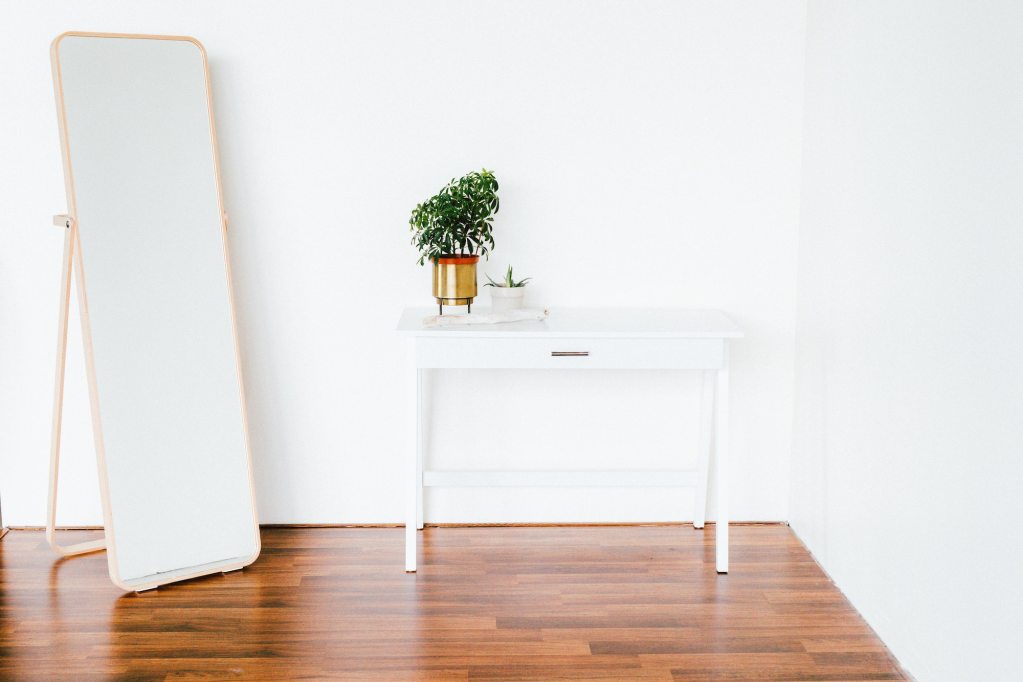 A full-length, arched top mirror
An arched-top mirror or crown-top mirror is a great alternative to rectangular or round mirrors. The interesting shape prioritizes shape just as much as the full-length prioritizes function –another important element of contemporary design. Mirrors also bring in more light and make your room look bright and feel spacious. Your new, contemporary mirror will look great against a wall facing a window or right next to your bathroom door.
A mid-century modern chaise lounge
Living Spaces states, "The mid-century accent chair traces its roots back to the lounge chair, which was one of the most luxurious and famous pieces during the height of mid-century design."
A bedroom benefits greatly from extra seating. Without getting too comfortable in your bed and falling asleep too early, a chaise lounge lets you read, surf the internet, listen to music, or write in a journal. Upholstered varieties in fresh new silhouettes are preferred over clunky, overly-padded types that might make your room feel dated. Choose a neutral upholstery fabric color like gray, white, or black, or go for a little pop of color like blush or orange.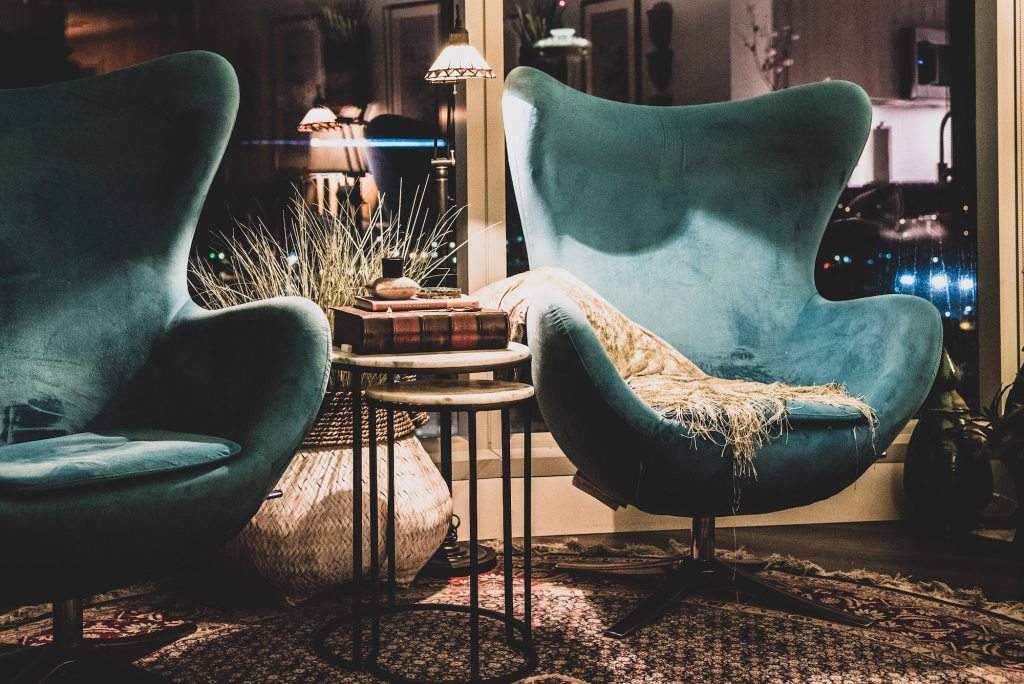 A plush, scoop armchair
To go with your new glass table, we recommend a scoop armchair with a soft fabric cover. Rounded arms and backs are timeless design elements that complement any room. Linen upholstery and angled peg legs made of wood are quintessential contemporary elements that will also mesh well with the rest of your bedroom furniture. Look for colors like mustard yellow, gray, teal-ish green, or dusty pink, giving your room a much-needed burst of color among the neutral furniture tones.
A trendsetting contemporary design takes elements from the past, present, and future. Rounded edges, clean lines, and no-fuss forms keep contemporary furniture from looking dated while respecting the fundamentals of past design, like the well-respected mid-century contemporary era. From bed frames to armchairs, we hope these five contemporary furniture ideas helped you brainstorm some new bedroom design plans.
Editors' Recommendations