If an outdoor clock suits your active lifestyle, then you need one that can remain active for a long time. A clock for the outdoors can be as functional as it is ornamental. A waterproof and easy-to-maintain outdoor clock is vital to weather the elements. They can also help keep you on track if you get lost in a book on your front porch or landscaping in your backyard.
We've scoured the internet so you don't have to, so consider these clocks as good candidates for durability and longevity. Check out our list of the best outdoor clocks!
SkyNature Outdoor Clock
Best outdoor clock overall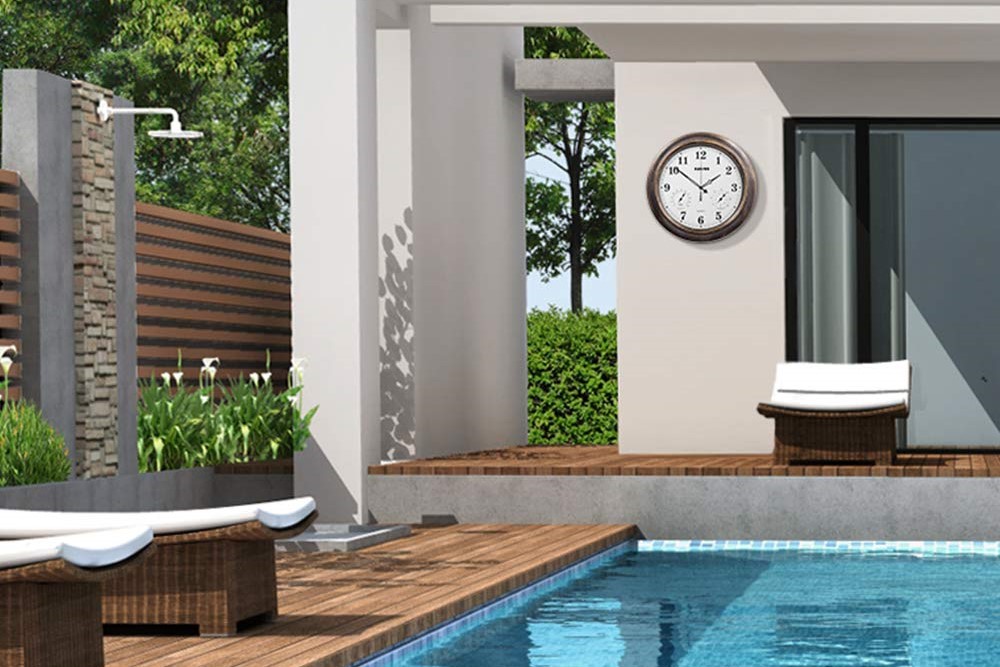 A solid overall option is the SkyNature Outdoor Clock, which features an 18-inch face, is waterproof, and provides temperature and humidity readings. Designed to be hung outdoors since it id UV and weather resistant, the clock also can be used indoors in a den, living room, or office.
Lily's Home Faux-Slate Outdoor Wall Clock
Best looking outdoor clock
An attractive outdoor clock is always a good option, and a good-looking one is the Lily's Home Faux-Slate Outdoor Wall Clock. Featuring a thermometer and hygrometer, the clock can gauge temperatures from -40 to 140 degrees Fahrenheit.
Smilemary Retro Outdoor Clock
Best budget outdoor clock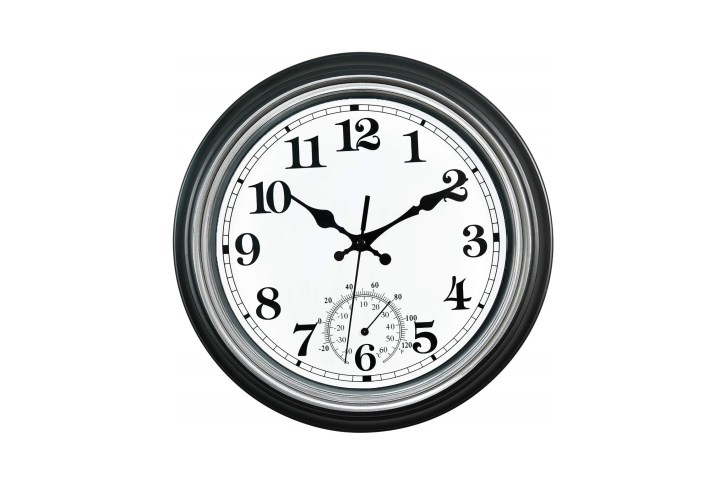 When an outdoor clock needs to fit into a tight budget, consider an affordable clock offered by Smilemary. The economical outdoor clock features a retro frame with a bright silver bezel, ivory white dial face, and large black numbers.
From sturdy to attractive to accurate and affordable, these outdoor clocks can hit on many of the qualities you're seeking. Make it easier to tell the time outdoors with one of these functional and decorative options.
Editors' Recommendations