Metal has been a consistent addition to home design for centuries. From silver trays to iron-clad chandeliers, metallics have always added a unique touch to interior decor. And the best part about this precious material is that it comes in various textures, colors, and finishes. This means that no matter your design style, you can find some stunning ideas for how to include metal fixtures and accents into your home to help enhance the luxury and appeal of your home's design. To help you nail the use of metallics in your space, we have a few do's and don'ts you should follow.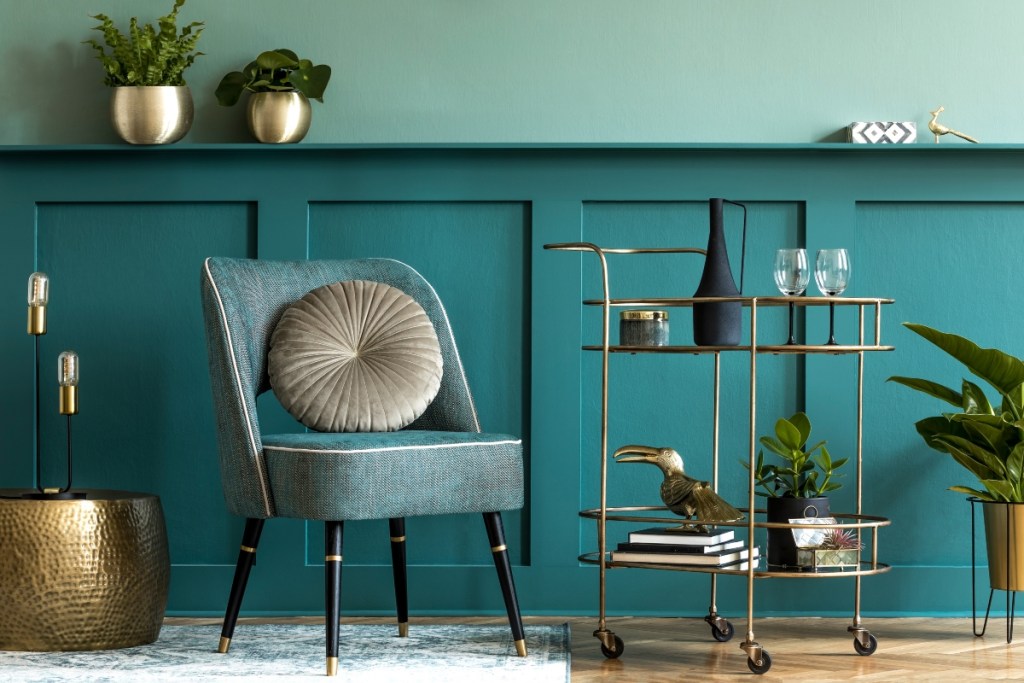 Know your color palette
Before you begin choosing metallic decor to add to your space, you need to consider what will best suit your color palette. While most metals can look lovely in any room, it's essential to know how to make your metal pieces shine without detracting from your existing decor.
For example, suppose you have a dark-green room filled with rich browns and organic textures. Gold, bronze, and copper pieces will best suit this design aesthetic, as they will enhance the warmth of the existing palette. Alternatively, a more minimally styled room with a white and gray palette may look better with silver and black accents that flow with the look of the space.
As a basic rule of thumb, cooler color palettes with hues like gray, white, or blue tend to look best with metals that appear silver, white, or black. Alternatively, warmer or more vibrant color palettes can look stunning with gold, bronze, or copper metallic finishes. While this isn't a steadfast rule, knowing what metals look best with your existing colors can help you create a cohesive look in your space.
Don't forget to use antique metal pieces
Often, homeowners assume that metal touches can only look nice in industrial, rustic, or modern decor. However, metal pieces can look amazing in almost any home decor style. One thing to consider is that metal has been used in home design for centuries. This means that you don't have to opt for modern-style pieces to use metal in your home. For homeowners looking for something more ornate or eclectic, we recommend considering antique metal pieces in your design.
Ornate picture frames and mirrors, sophisticated brass doorknobs, silver trays, and gold carts are some of the many antique metal decor pieces you can include in your design. For traditional, maximalist, grandmillennial, or vintage design styles, these intricate metal pieces can be the perfect addition to your space.
Be intentional when mixing metals
Another thing homeowners often overlook is mixing metallic looks for a more diverse and complex design. It's easy to assume that mixing metals can look unintentional and messy in a home design. However, doing so can help prevent your design from appearing flat or boring.
When mixing metals, it's important to be intentional. Consider which metals look good next to one another and how they will appear in your existing design. For example, a vibrantly colored room might look best with a blend of gold, brass, and copper pieces. Alternatively, a modern room will appear best with aluminum, steel, and silver pieces that help highlight the sleekness of modern design. If you plan to mix and match metals in your decor, pick one type to become the dominant metal in your space and be purposeful in how the other metallic details are placed throughout the design.
Don't neglect using an array of finishes
Not all metal pieces originating from the same material look the same. For example, polished brass can look drastically different from antiqued brass. This is because metal pieces often receive different finishes to help accentuate a specific look. Depending on your design, antiqued brass could be the best solution for enhancing your decor. However, polished brass might appear out of place in your design. Therefore, before purchasing any metallic pieces for your design, you should think about what type of finish will look best in your home.
Additionally, painted metals are different from raw metal materials. And there's the issue of texture: Some metal pieces like stainless steel are created to be smooth, while other metallics like iron can feel rough to the touch. Depending on your design aesthetic, determine which metals will look best in your space and which are worth avoiding. Typically, modern aesthetics do best with smoother metals and more polished finishes, while vintage designs look gorgeous with rougher textures and more antiqued finishes.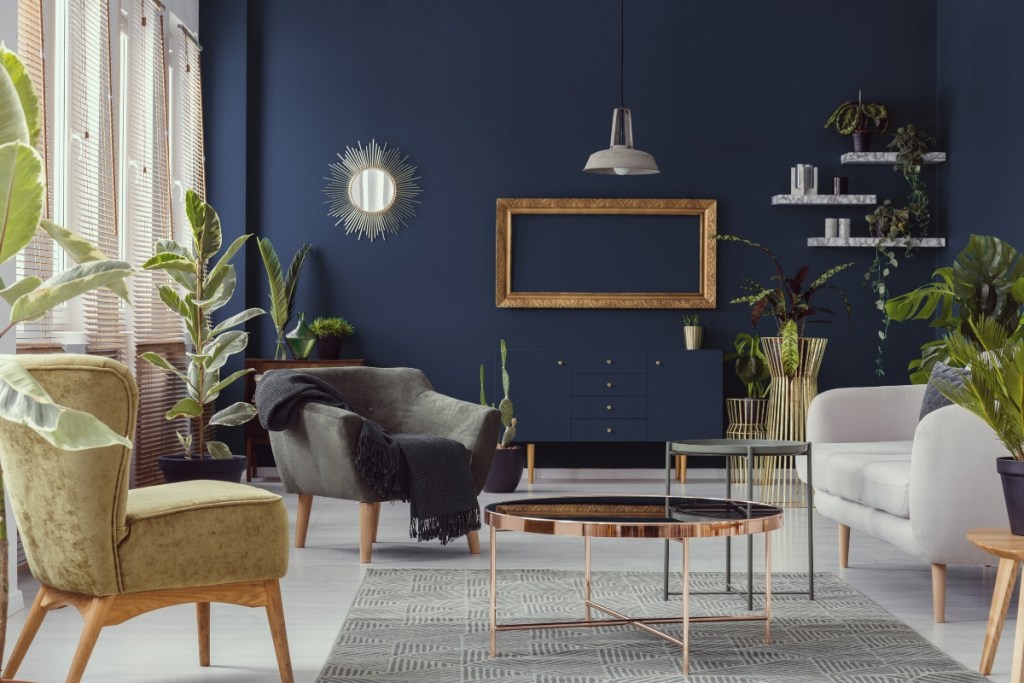 Pick metals that suit your design style
Not every metal is suited for each design style. Vintage aesthetics like grandmillennialism, Victorian-inspired design, Hellenistic decor, or Edwardian styles look best with ornately designed pieces and metals like gold, silver, and bronze.
On the other hand, modern styles like mid-century aesthetics, industrial design, rustic decor, and traditional styles look best with more sleek metal designs and materials like steel, aluminum, brass, and copper.
Some ornate pieces can look gaudy in a modern design, while simple metal decor can appear tacky and kitsch in a more elegant and vintage design style. As you begin choosing metal touches to add to your decor, consider whether an ornate piece or a more streamlined design will look best in your space.
Decorating with metals requires a lot of consideration. From metal type, hue, finish, and design, there are several combinations you can use in your home's design. While there are a few basic rules for decorating with metallics, it's important to remember that mixing and matching metal aesthetics is all part of the home design process. Feel free to play around with the materials you use to find what works best for you and your space.
Editors' Recommendations