Once the holiday season has passed and you've packed up your Thanksgiving and Christmas decor, your space can feel a little empty after months of decorating. Suddenly, your fireplace mantle feels lackluster and there's too much empty space where the tree sat all December. But don't fret! To overcome the air of bleakness that often arrives after packing up all the tinsel, ornaments, and Christmas adornments, why not cozy up with some charming winter decor ideas to add around the home instead?
Sure, the holiday festivities are over until next year, but that doesn't mean you can't keep decorating your home! Below are some of our favorite decor ideas to make your winter home decorating a breeze.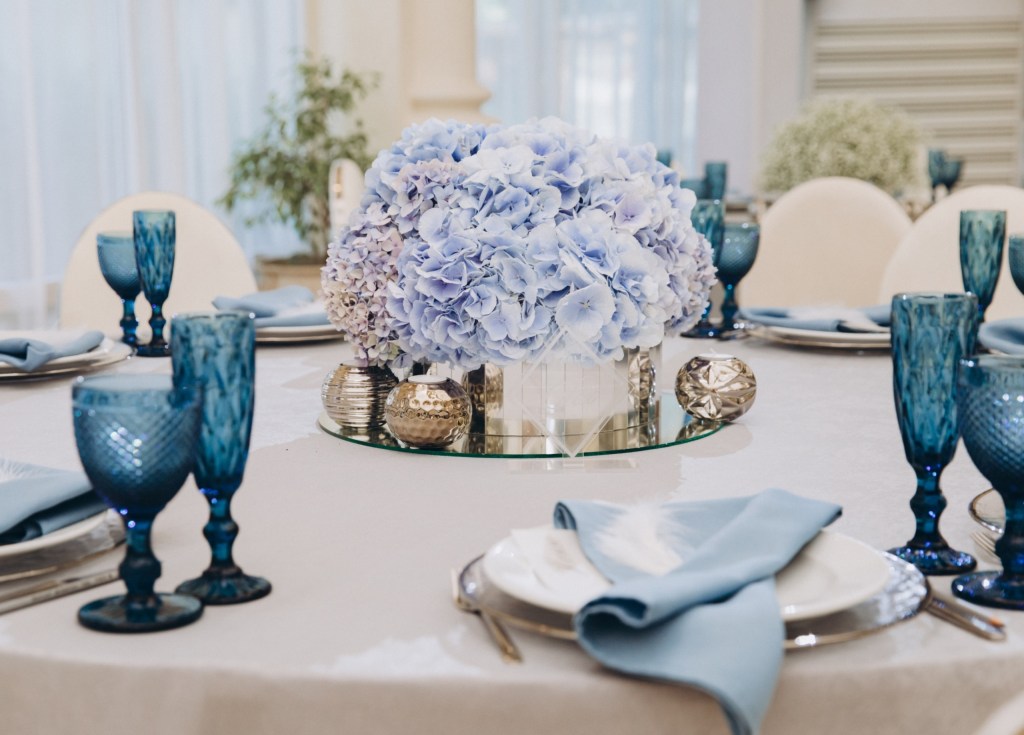 Pick a wintry color palette
One of the first things you can do to revamp your space after the holidays is to decorate with a wintry color palette.
Try blue, silver, and white
A classic blue, silver, and white palette can make your home feel like a winter wonderland. Opt for royal or icy blues when choosing decor to fit this theme. Try using this color scheme on your dining table or in your living room to create a space that enlivens your home during the winter season.
Opt for warmer tones
If you prefer warmer tones, we recommend using a color palette that best appeals to the natural shades just outside your door. Colors like beige, brown, green, and white can look lovely in the home. These shades provide more opportunities to use natural elements like evergreens or raw wood in the house for a more rustic appeal.
Go for a glamorous look
Try using colors like white, cream, and gold for a more glamorous look. These elegant hues allow you to create a sophisticated scene with gold accents that make your home feel lively and inviting.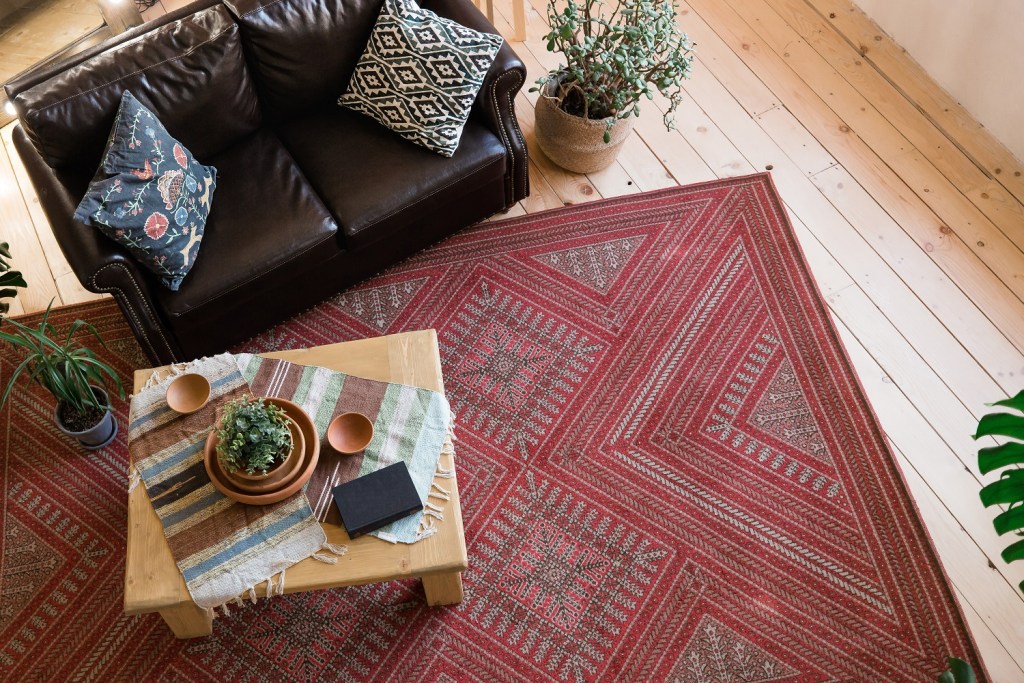 Play around with pattern
Pattern is a fun way to decorate your home after the holidays. Try using red and black plaid, white and blue stripes, or other winter-themed patterns that suit the season. Feel free to reuse themed items with snowflakes or winter scenes to continue adorning your space during the colder months.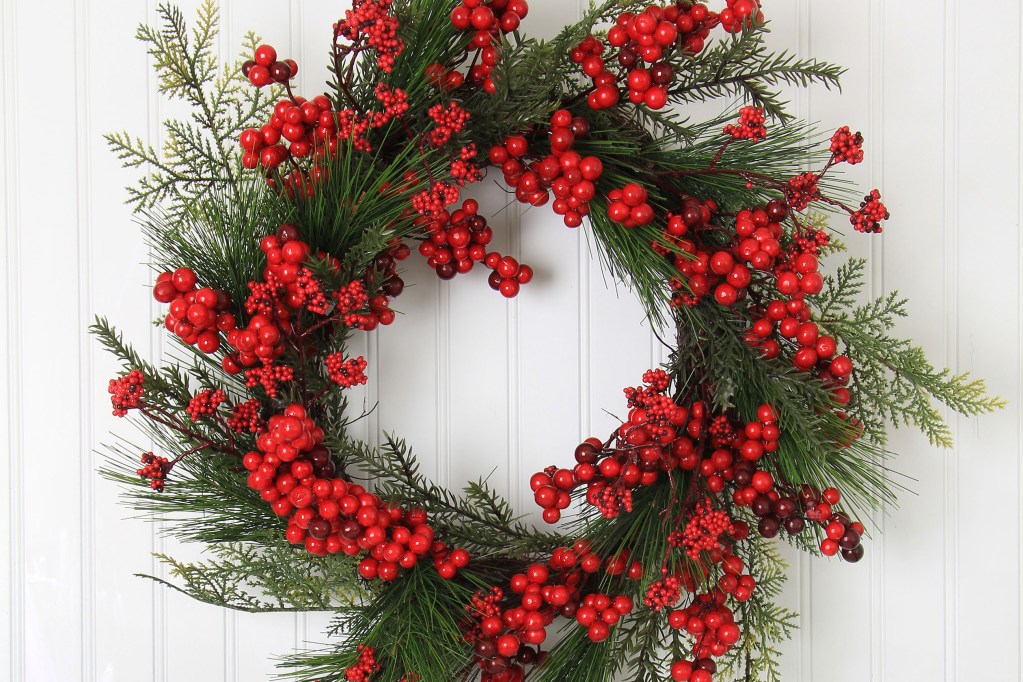 Add a wreath to your door
Wreaths are lovely additions to your home decor, no matter the season. During winter, try using an evergreen wreath with silver or white ornaments or red poinsettias or berries to add a touch of decor to your home.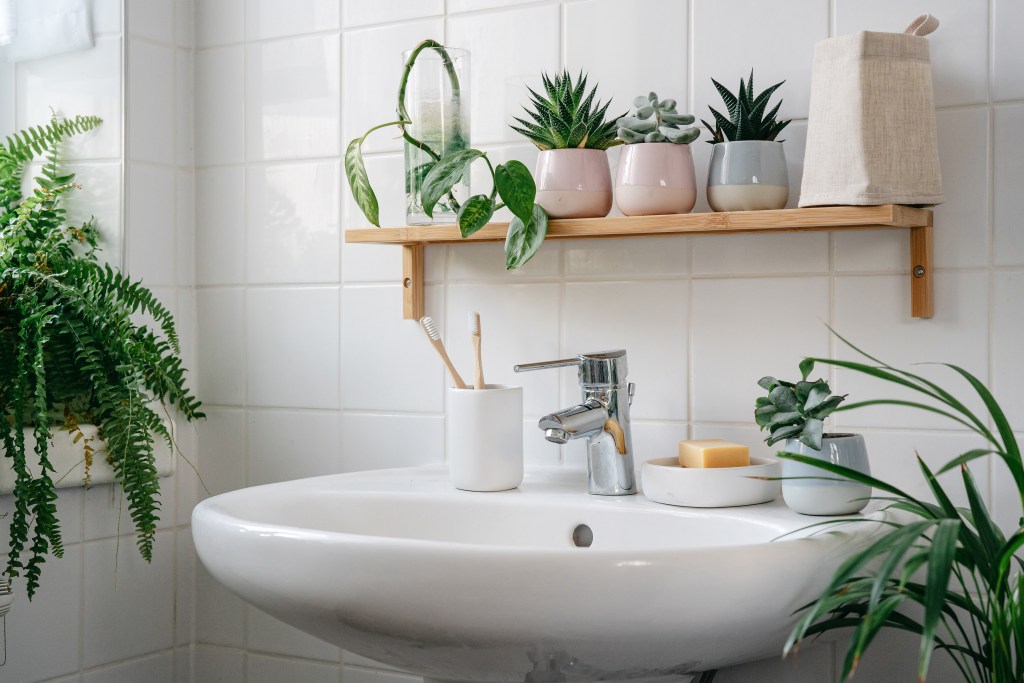 Decorate with natural elements
When decorating your home after the holidays, you can't go wrong with natural elements.
Try an evergreen garland on the mantel
One of the best ways to invite more natural elements into your winter decor is to use evergreen garland. Whether you opt for natural or faux evergreen, a garland on your mantel can invite color and life into your space.
Place evergreen sprigs and firs in vases
If you want to keep things simple, use ceramic or glass vases and jars to hold evergreen sprigs and firs. Add your evergreens, palms, or twigs to a vase that blends with your color palette, and place them around your home on coffee or dining tables to create stunning centerpieces.
Use natural wood in your decor
Additionally, using natural wood in your decor can create a cozy element for your space. For example, use wooden coasters or table slices to add a natural touch to your dining table decor. Or, place a wooden tray on your coffee table and create the perfect hot cocoa station, where you and your family can cozy up with warm drinks.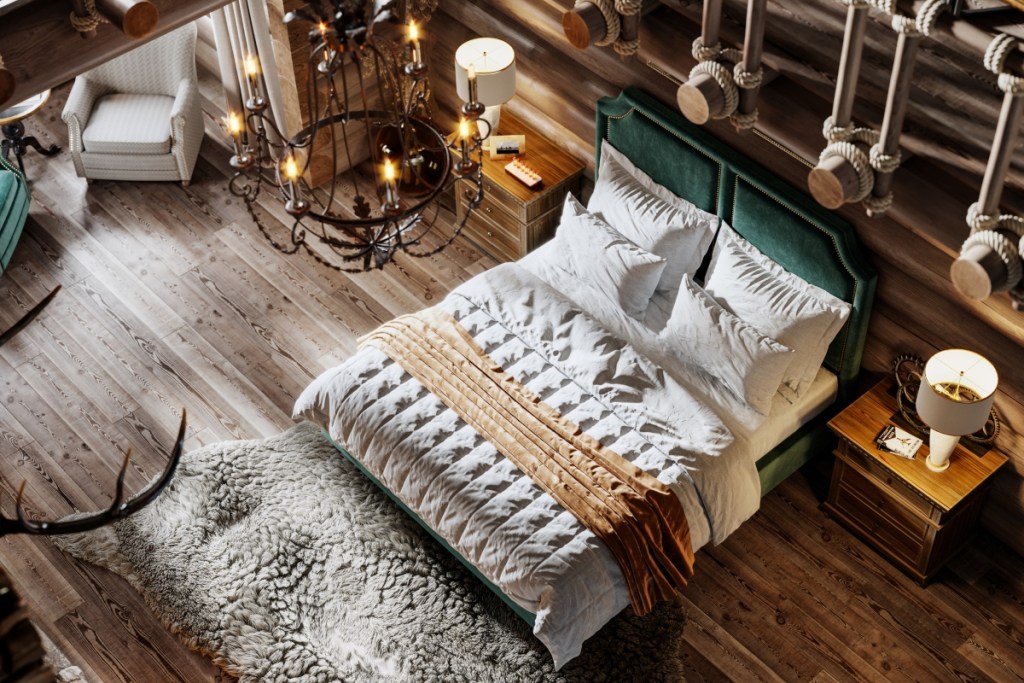 Use soft lighting in your design
For a hygge feel, take advantage of soft lighting to help create the perfect cozy space.
Add candles for a natural glow
Candles are a great way to enhance the coziness of your space. Their soft glow is gentle and romantic, making them a perfect addition to your home during the winter. Add candelabras, candles in jars, tea lights, and scented options throughout your home.
Use fairy or Christmas lights after the holidays
If you don't like open flames, try reusing white or yellow Christmas lights or fairy lights around your home. Hang the lights above windows or on staircase railings for a magical look. Or, drape them along a mantel in between an evergreen garland for an extra touch to your decor.
Try out some lanterns for a soothing touch
Lanterns are the perfect winter decor addition for farm homes or traditional home decor styles. They are classic, timeless pieces that blend well with conventional family home decor. Add lanterns on tabletops, staggered on stair steps, or beside the fireplace for a sophisticated look.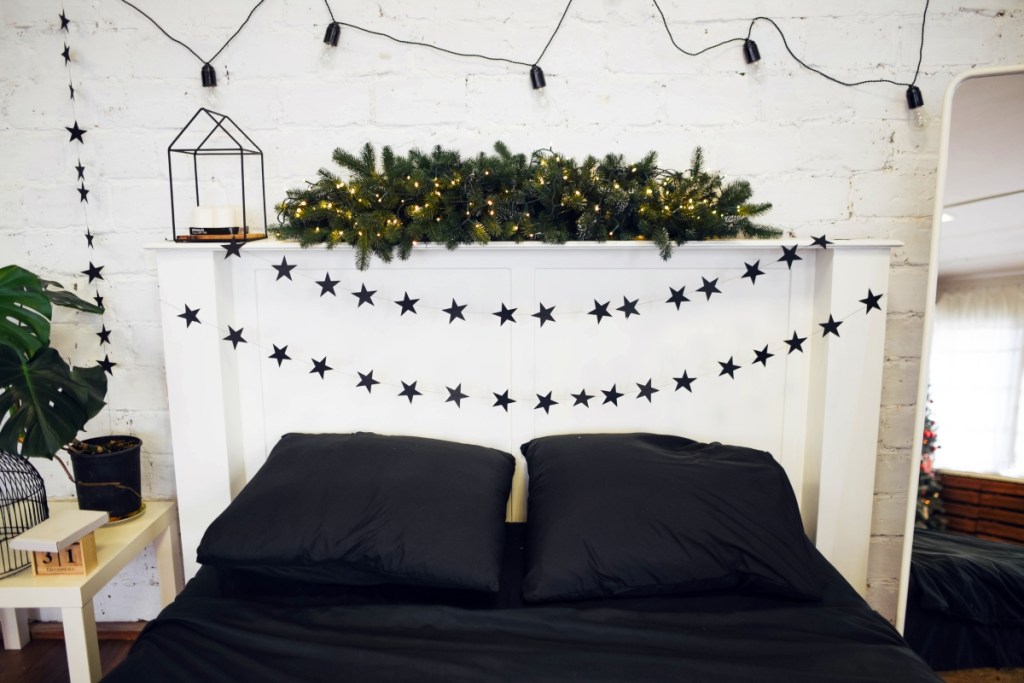 Use garlands around your home
If you want to play around with some DIY winter decor ideas, try making a few garlands to adorn your space. Use yarn, wood beads, or paper to create your own garlands to drape around your home. Hang them above the mantel, doorways, windows, or wherever you feel a garland could help accentuate the natural beauty of your space.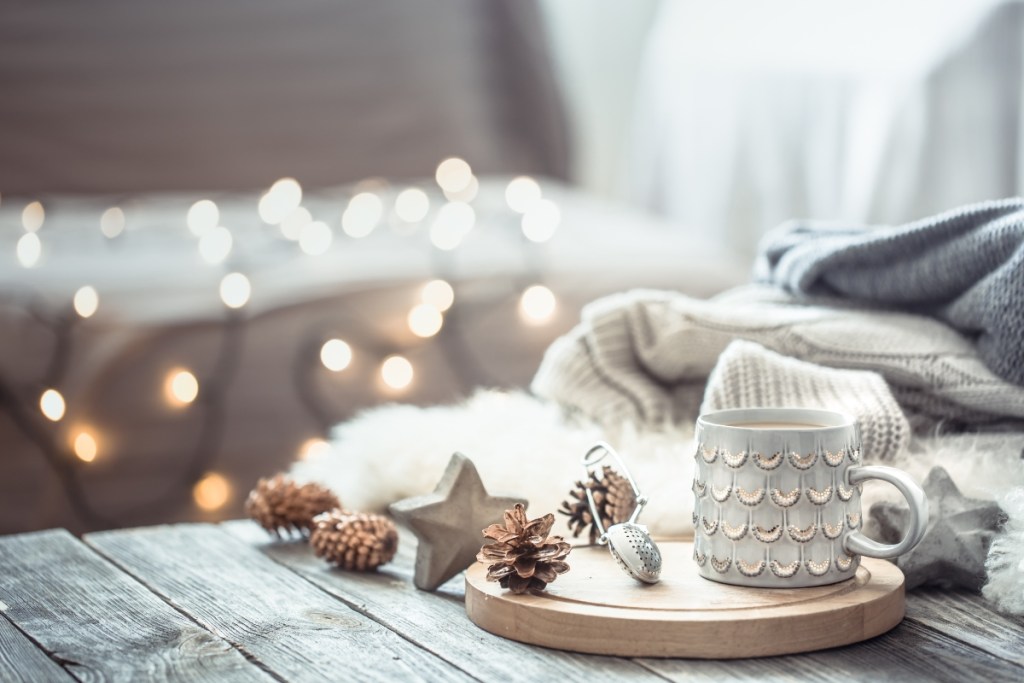 Don't forget ceramic winter scenes
Ceramic towns and winter scenes don't have to be used solely for Christmas. Add a small ceramic winter town to an entryway table or in the living room to lend a simple, classic look to your decor. Include a few evergreen sprigs or pine cones with the scene to create a stunning look.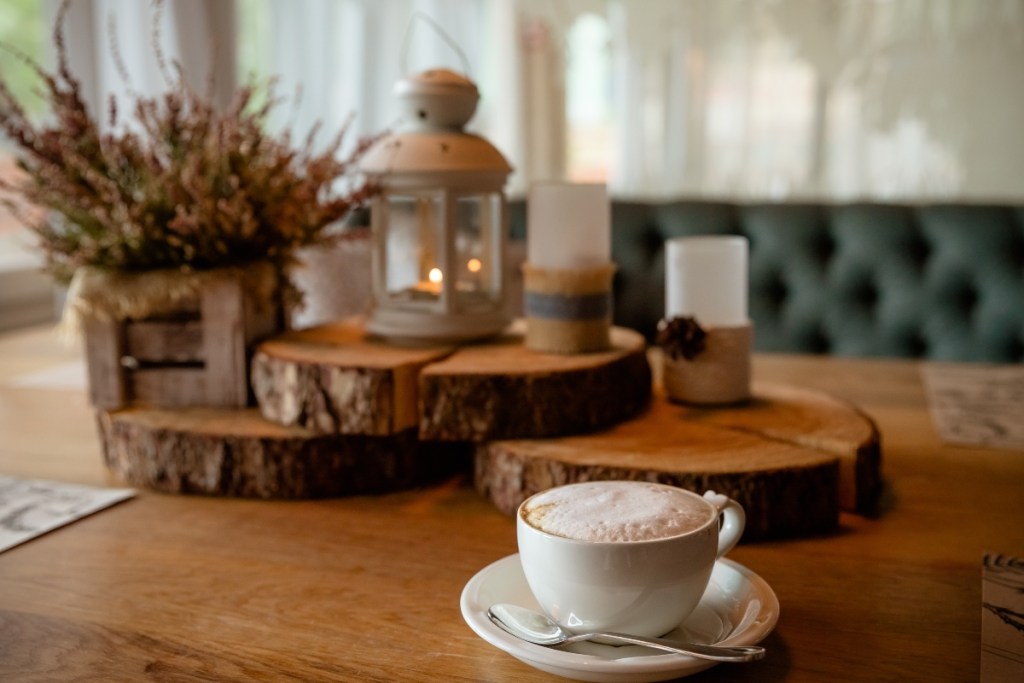 Try working with wooden decorations
Wooden decorations are another classic idea for adorning your space during the winter. Try adding wooden scenic displays, wood signs, or wood-beaded garlands for a rustic and authentic appeal throughout your room.
You can't go wrong with blankets and pillows
To take advantage of winter coziness, you must include blankets and pillows in your design. Add plush knitted blankets to your sofa and experiment with different textures of pillows throughout your space to create more dimension.
Decorating your home for winter is all about reusing your existing Christmas or holiday decor in a new way. Nix the green and red for more soothing tones like white, blue, or dark green. And don't forget to take advantage of yarn or beaded garlands to accentuate your design.
Editors' Recommendations