If you've walked through any department or home goods store recently, two distinctive thoughts have likely crossed your mind. One, that the Thanksgiving holiday is rapidly approaching; and two, that buying new decor for the season might just empty your wallet.
If you don't want to break your bank on holiday decorations this Thanksgiving, there are a few unique hacks to save money while still making your home cozy for this harvest season.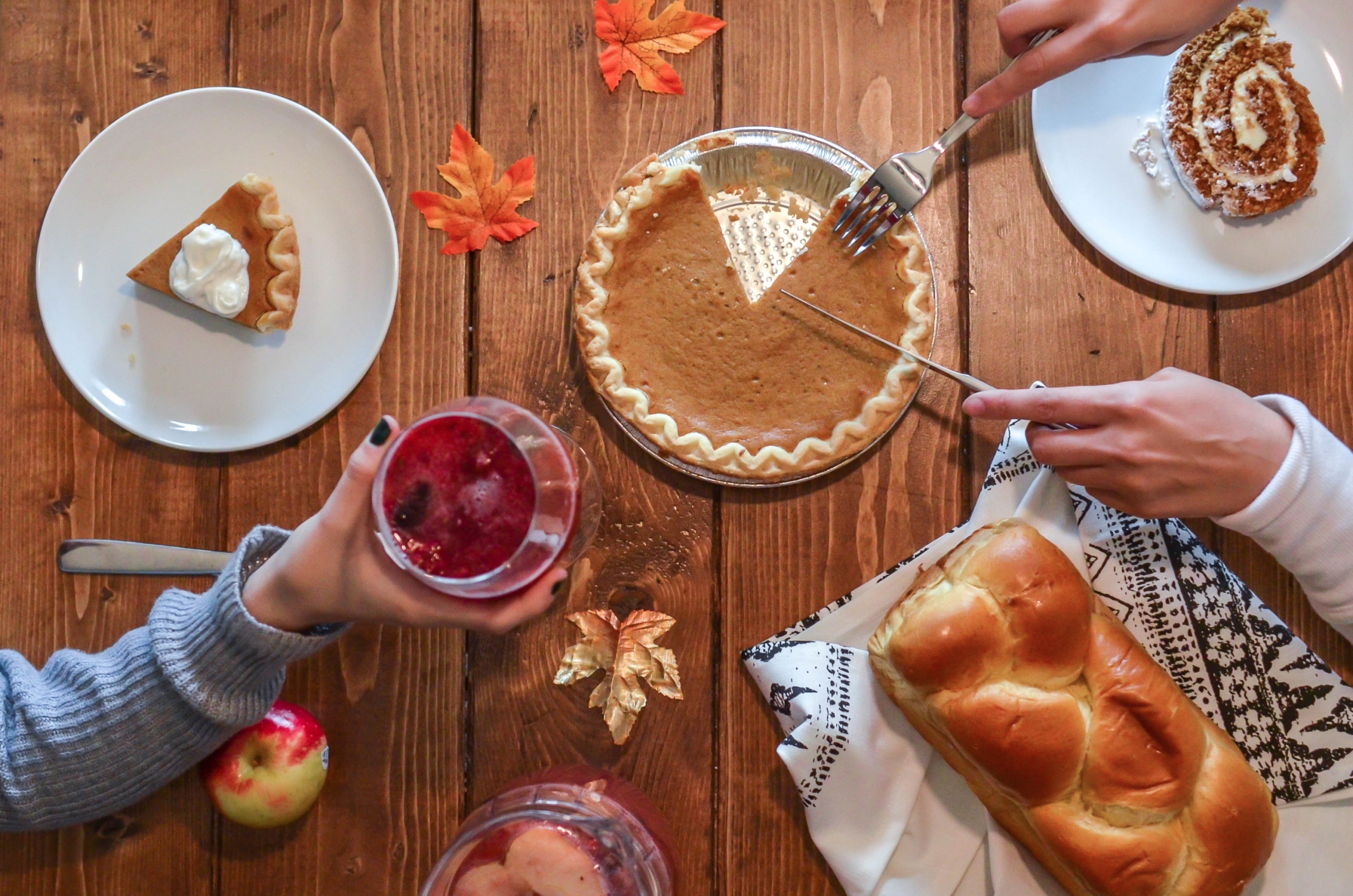 Repurpose old decorations
It's likely that you still have some old decorations from last year tucked away in the back of your closet. The great thing about holiday decorating is that most of your decorations can be reused for years to come. Pull out that big turkey dish and the cute placemats you bought last Thanksgiving to help decorate your home.
If you don't have many items from last season to repurpose, why not revitalize some of your old Halloween and Christmas decor? Halloween decor, in particular, can be used during the Thanksgiving holiday. Scarecrows, hay bales, plastic pumpkins (without painted-on faces), corn, and similar harvest decor works wonderfully for Thanksgiving!
You also have the option to update old and unused decorations. For Christmas, repurpose old ornaments by painting them to look like harvest vegetables and fruits. Get an old wreath and remove the red ribbons and replace them with orange ones. You can even use Christmas lights to decorate side tables or to light up small lanterns. Surround these pieces with colorful leaves, pine cones, and warm candles to create a snug environment.
Repurposing your old decor will require some creative thinking, but it's definitely a budget saver and one of the more exciting ways to obtain the perfect Thanksgiving holiday decor.
Get crafty!
Unleash your creativity and craft some DIY Halloween decor, or create your own Christmas baubles according to this year's theme. Taking the DIY route is sometimes the best way to perform holiday decorating on a budget. Do you remember those paper pumpkins you made in elementary school? You can upgrade that craft by using specialty paper from your local craft store or the pages of old books and newspapers to fold into cute pumpkin decorations. Add curled ribbon, buttons, glitter, or painted designs to make the craft more sophisticated.
Another fun craft is to make miniature garlands of nuts. Get a string and collect small nuts and pine cones to string together for a beautiful table garland. Or, glue them into a small centerpiece.
Collecting leaves and framing them in old or unused picture frames is also a unique idea. Or, you can use crayons and colored pencils to make leaf art using only paper, a few leaves, crayons, and your imagination!
The best part of making DIY crafts on your own is that it's affordable, fun, and comes with endless options. It's also an excellent activity to do with your kids and your entire family. If you need some at-home inspiration, Pinterest provides a vast collection of crafty Thanksgiving decor ideas that you can do yourself.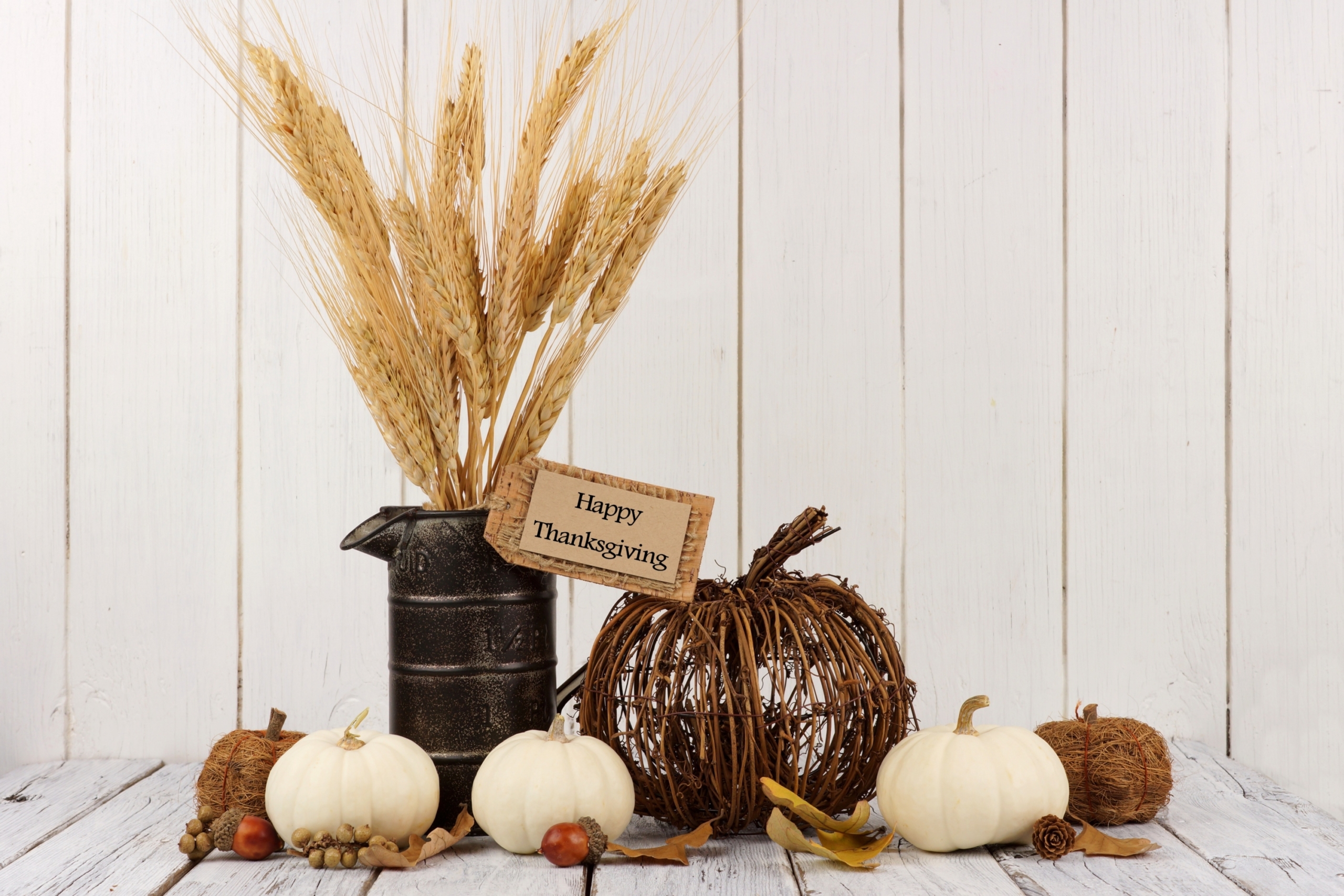 Shop secondhand
A great way to decorate for Thanksgiving on a budget is by thrifting. Going to your local Goodwill or secondhand store is a wonderful idea if you have a couple of dollars to spare but don't want to break the bank. Not only can you find Thanksgiving and autumn home decor that is gently used, but you can also purchase items necessary to make your own!
A couple of different sized glass jars are perfect for holding seasonal flowers like mums and pansies. You can also fill them with wheat and dry grasses. Wicker baskets offer a cozy feel, and you can put anything you desire inside them — including using them to hold rolls at the dinner table.
If you're feeling creative, purchase old picture frames and use chalk paint on the glass to make a hanging holiday sign. Or, you can purchase wooden bowls, plates, or block holders to paint inspiring phrases and hang on your walls.
If you're good at sewing or embroidery, you can purchase old plain tablecloths and sew autumn patterns into them to decorate your tables.
When it comes to choosing the right items when secondhand shopping, it's important to go in with an open mind — you never know what you're going to find. Use Pinterest for inspiration and jump into the process with a creative spark.
Editors' Recommendations