This Danish term "hygge" has become the center of attention for many designers and style enthusiasts who favor the lifestyle and meaning behind complete and total coziness. If this sounds like the aesthetic for you, this is a good place to start. Hygge is more than just a style or trend, it's a lifestyle. If you're ready to invite more comfort and calm into your life, keep reading as we explore how you can implement it within your home.
What is hygge
Hygge (pronounced like hyoo-gah) is an all-encompassing Danish word to explain the characteristic of coziness and comfortable conviviality. It expresses the feeling of contentment, warmth, and coziness within a setting. You may have heard it in conjunction with design or home decor, but hygge is a large part of Danish culture that extends well beyond decorating. For example, you can describe a room as hygge, but you can also use it to describe a meal or story. Some Danish folk will even include hygge in a sentence like, "I had a hygge time last night."
While this can become a little confusing for non-Danish speakers, you can still bring this aspect into your life without quite understanding how to use the word grammatically. To best follow this lifestyle, however, you must first understand precisely what hygge is and what it isn't.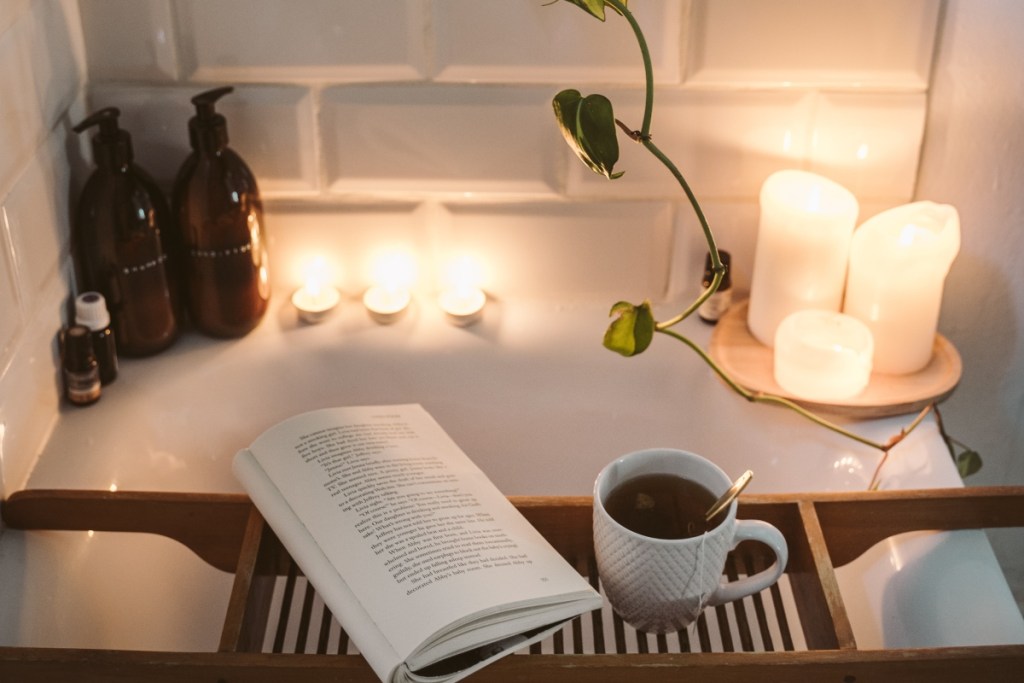 How to add hygge to your home
If you want your space to feel hygge, you need to add elements of coziness and warmth. Danish people often use fireplaces, blankets, candles, and warm lighting to invite hygge to a space. Warm colors, fall-inspired scents, and large sweaters can also make a space more hygge. However, keep in mind that hygge isn't a term that describes the look of a space. Rather, it describes the feeling of the environment you're spending time in.
It's a feeling
Above all, hygge is a feeling. When the Danish think of hygge, they may think of a homey space where friends and family can gather around a warm fire. Or perhaps they think of a cozy coffee shop where the drinks are warm and toasty and the space is friendly and inviting. Just as you might describe a place as welcoming or cheerful, you can also describe it as hygge.
For example, places that exude this feeling include:
Your home
Coffee shops
Lodges
A room with a fireplace
A bedroom
A bookstore or library
It's not about decor
One of the most common ways people use the term hygge is to describe decor, but that isn't necessarily the most accurate use of the term. A candle is not hygge just for being a candle. To be hygge, the candle needs to be something that you love or makes you feel warm and cozy when you're near it. However, if its aroma is your favorite scent or it elicits memories of happy seasons, then it's working to create a hygge atmosphere.
Similarly, a blanket is not hygge by itself, but when combined with other cozy, comfy elements, it can be.
If you want to bring more hygge into your home, try adding elements like:
Blankets
Fireplaces
Candles
Warm lighting
Pillows
Warm colors and tones
Wood textures
Again, these pieces alone do not make a space hygge, but if you are able to create a warm, inviting, and cozy space that reflects your love and passion, you will end up with a room that feels truly hygge.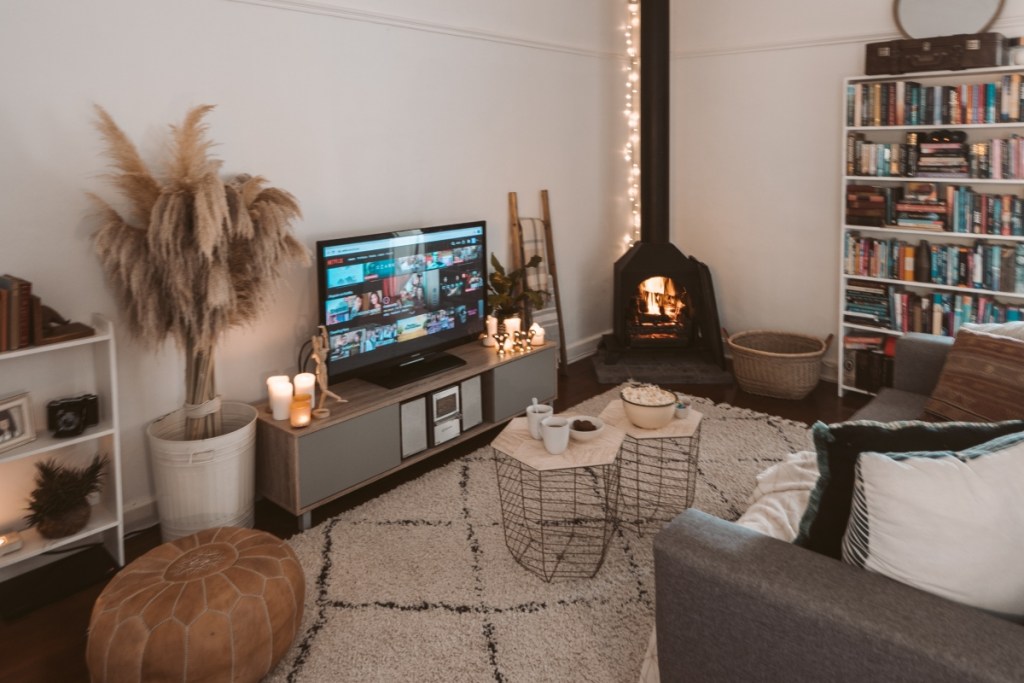 It's not about your design style
Just as hygge isn't about decor, it's also not a style. While this term probably conjures images of neutral tones, rustic decor, and a generally Scandinavian design, hygge isn't limited to these design aspects. Your home can be soft and inviting regardless of whether it's a modern, traditional, or bohemian style. This means that a traditional home can be hygge for one person, and a modern room can be hygge for another. Where someone may find cool blues and beach themes hygge, another person may prefer boho and vintage elements. It's all about your personal relationship with the space.
As you redecorate your home, pay special attention to the things that bring you joy. Do you wish the holiday season lasted all year long? Keep peppermint candles burning and holiday cookies in the oven, regardless of the time of year. If you can't get enough of the warm summer sun on your skin, incorporate large, leafy plants and yellow paint on the walls to bring hints of summertime all year long.
To avoid a remodel altogether, grab a cup of your favorite tea, indulge in a slice of rich chocolate cake, and cuddle up in a soft blanket. Now that's definitely hygge.
Editors' Recommendations