Rustic farmhouse design has been incredibly popular for quite a while now. And while some predict that the trend is on its way out, the aesthetic still dominates both cozy apartments and spacious homes. To get the low down on rustic farmhouse interior design, we spoke to Saloni Ingle, an interior design architect at Nitido Design, and Anna Franklin, an interior designer at Stone House Collective. Here's what the two experts said everyone gets wrong about the design style.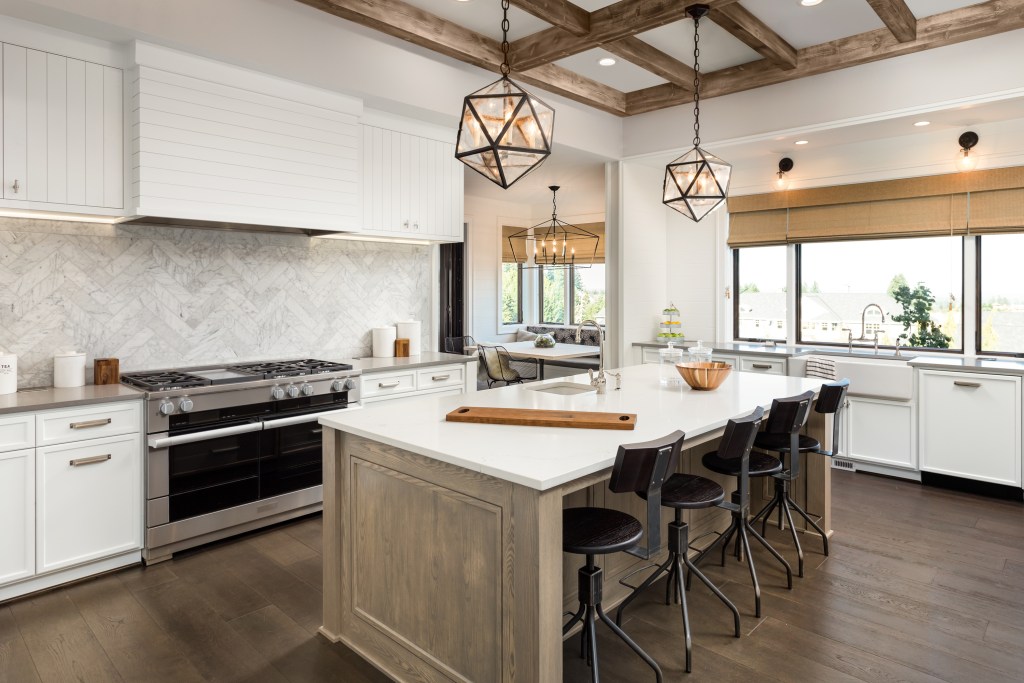 Assuming rustic can't be sophisticated
There's a specific image that comes to mind when people picture a rustic farmhouse home. "People often assume that a rustic farmhouse design is all burlap, roosters, and quirky decor that only belongs in rural or country homes," Franklin said.
"However," she added, "when done correctly, this style can feel elevated and sophisticated and can be a fit no matter your location."
She suggests incorporating elements of minimalist and contemporary design, like neutral color palettes, clean lines, and industrial pieces, to bring elegance to the quirky decor.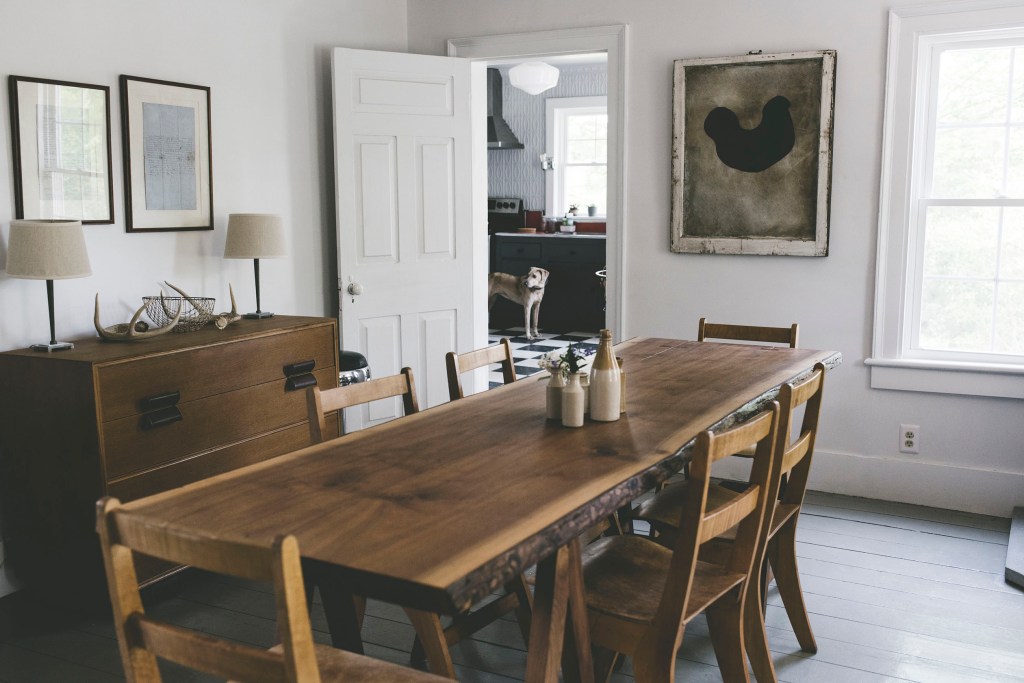 Choosing inauthentic pieces
You can't manufacture character! Many farmhouse-style furnishings sold by popular retailers are made to copy the worn, rustic look of traditional farmhouses. Although these pieces are designed to look distressed, they lack the texture and authentic feel of rustic decor.
Franklin recommends choosing pre-loved vintage pieces with genuine charm: "Opt for pieces such as vintage rugs that have actually been well-worn and authentic farmhouse dining tables." These furnishings are usually more durable and sustainable, too, so you can continue using them for years. "A real wood farmhouse table will withstand the test of time and will wear beautifully over time as well."
Believing that redecorating is inaccessible
According to Ingle, some people think that a DIY country makeover is too difficult or costly. But anyone can use this aesthetic to decorate their home! You don't need to live out in the country to give your home just a few touches of rustic charm. "Farmhouse decor uses simple, readily available things," Ingle said. Whether you're a frugal decorator or just love the look of pre-owned pieces, you can find just about all of your decor-related needs at thrift shops and flea markets.
Re-doing your home in this style doesn't have to be a laborious process either. "You do not need to replace your furniture or fixtures to fit the farmhouse design," she said. Instead, try incorporating small rustic accents, like wooden chairs, brass fixtures, and thematic trinkets, to give your home a farmhouse feel.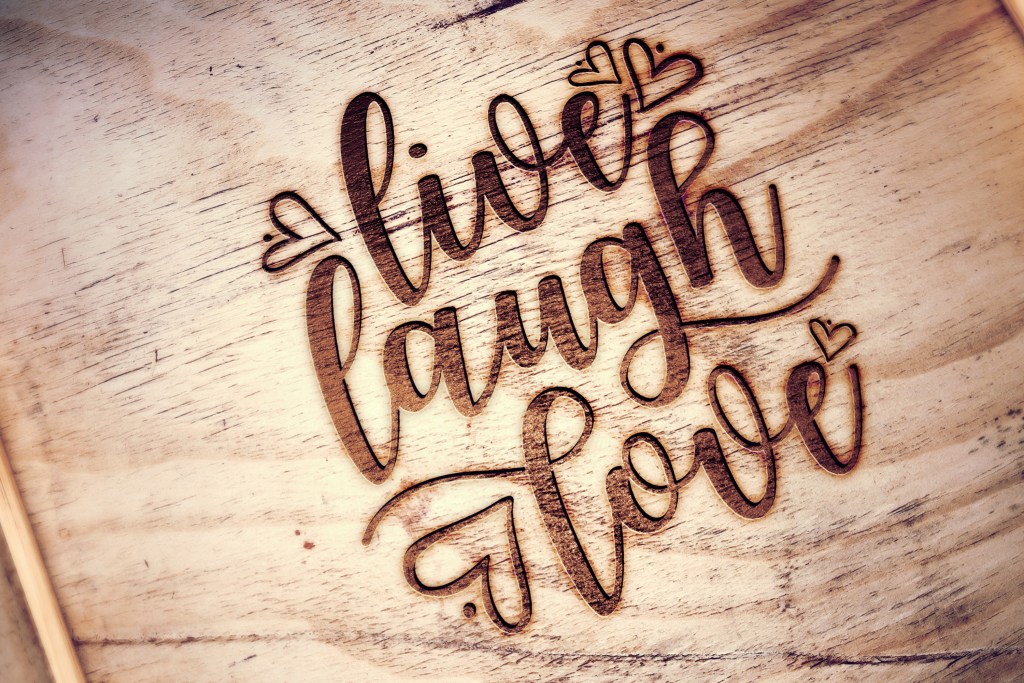 Overusing cliche design elements
Both designers warn that homeowners should be mindful about incorporating kitschy items. Franklin suggests getting rid of overused DIY decor, like mason jars attached to barn boards, which "make the space feel thrown together instead of designed."
You should also get rid of your "live laugh love" sign. Instead, fill your space with decorative accents that add color, character, and visual interest to your room. Hang countryside landscape paintings and, "look for actual antique pieces, like weathered or handmade pottery to style in the space."
Similarly, Ingle advised against overusing wooden decor and furnishings in your design. "Wood is a big part of the farmhouse decor," she said, but it shouldn't be the only material you use. Incorporate elements made of glass and metals, like wrought iron, copper, and galvanized steel, to break up the monotony.
Overcommitting to the style
While trying out a new interior design style can be exciting, be careful not to go overboard. Ingle suggests being mindful when redecorating, especially if your house has a modern style. "Overcommitting may result in your home resembling a theme party rather than a well-styled environment," she cautioned. Instead, focus on creating a warm and welcoming vibe with a few well-curated pieces that can add a bit of rural charm to your space. Approaching the aesthetic with a light touch can make the rustic design style look more sophisticated, too.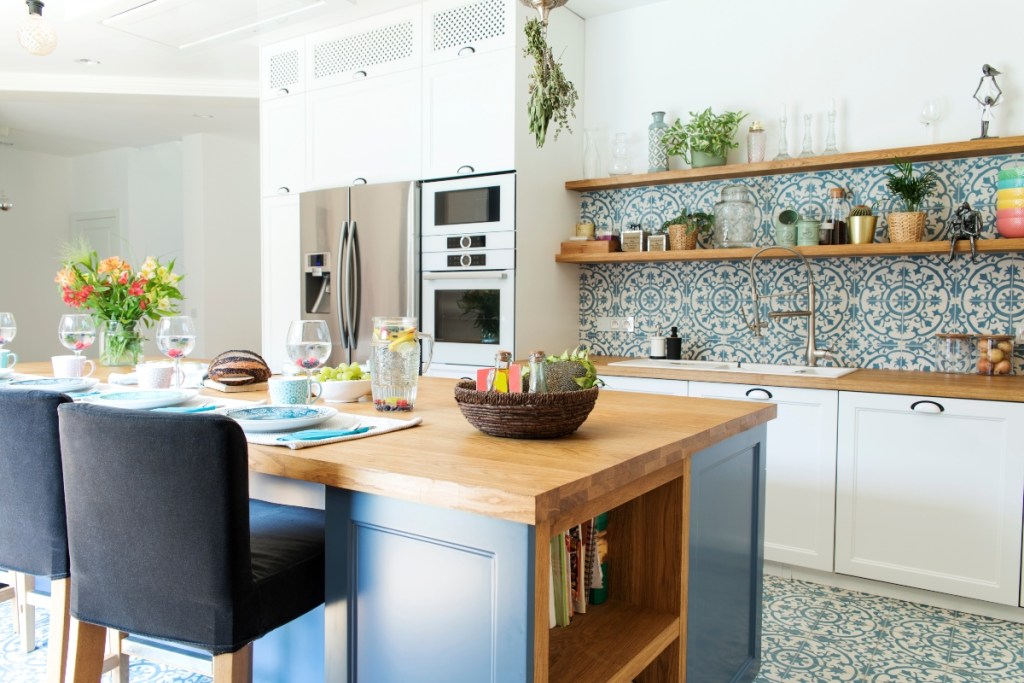 Blending it with the wrong design aesthetics
There isn't a singular correct way to decorate. A lot of the fun of interior design stems from that experimentation process, mixing and matching different styles until you curate a home that's reflective of your unique point of view. "You can play around with the amount of country inspiration you want and mix it with other styles like industrial or traditional," said Ingle.
You should, however, experiment thoughtfully. Ingle warns that "mixing too many different styles," or "adding a completely different aesthetic, such as mid-century modern, can result in a disaster." Consider the overall design of the room and your home as a whole, and try not to get caught up too much in the details.
Despite its popularity, rustic farmhouse style is often misunderstood. The elements that make this design so charming, such as wooden chairs, wicker baskets, and weathered street signs, shouldn't be the foundation of your decor. Instead, fill your home with authentic vintage pieces and incorporate modern finishings to create a country-style home that is still completely you.
Editors' Recommendations