One of the biggest misconceptions in design is that decorating with a neutral palette will be boring. The reality is nothing could be further from the truth! By mixing in various textures and fabrics, you can create a design with elements that are anything but blah. The result will be a space that feels like a breath of fresh air. Keep reading to learn our favorite ways to incorporate neutral decor elements into your home.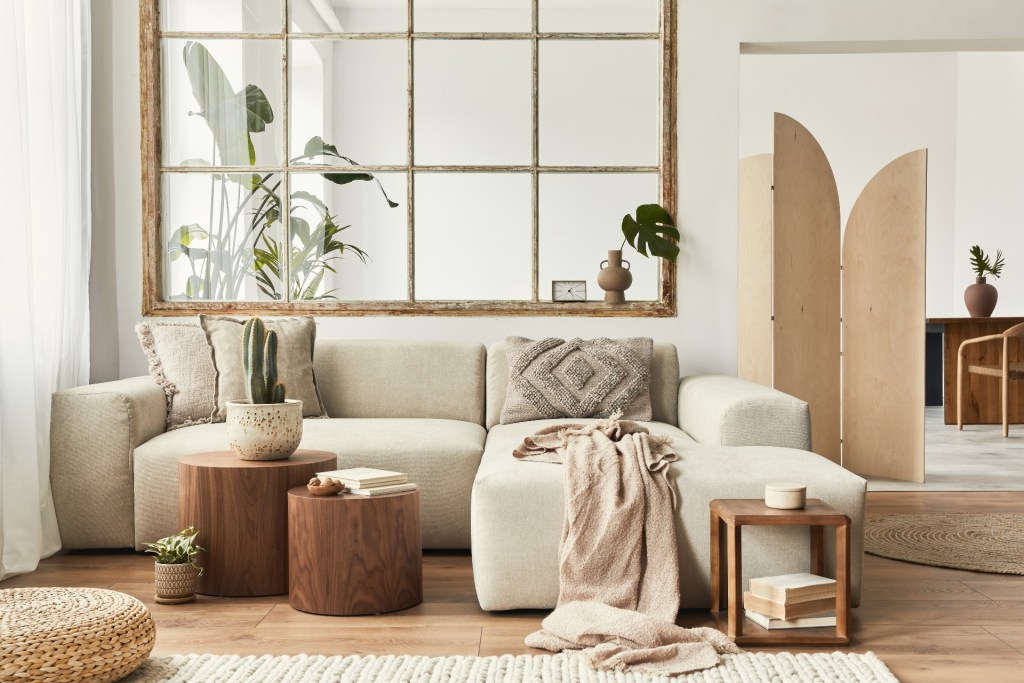 Start with the basics
When you begin a decorating project, you should ask yourself what color to paint the walls. For a neutral space, the walls themselves should not be the star. Instead, they should provide a quiet background for other pieces such as artwork, accessories, and accents. There are many hues to choose from—think whites, ivories, soft grays, and light blues. Whichever color you choose, pick one with a neutral or white undertone, which will give your whole room a light and airy feel, which is perfect for smaller spaces!
For your large, upholstered pieces like couches and chairs, choose fabrics in neutral colors such as white, tan, beige, and taupe. These will not only be more practical and long-lasting, but they will also offer a good place to add interest and color with accents, pillows, and throws.
From the ground up
In any design, a rug designates each zone so the furniture is not simply floating in the space. Floor coverings can be placed to ground a seating area, a dining room table, or to give more weight to a bed in a bedroom. In neutral spaces, you can go with one that echoes the other elements or bring in one with some color to add interest. Natural fiber rugs are often selected for their durability, while wool and synthetic will give more options with pattern and color.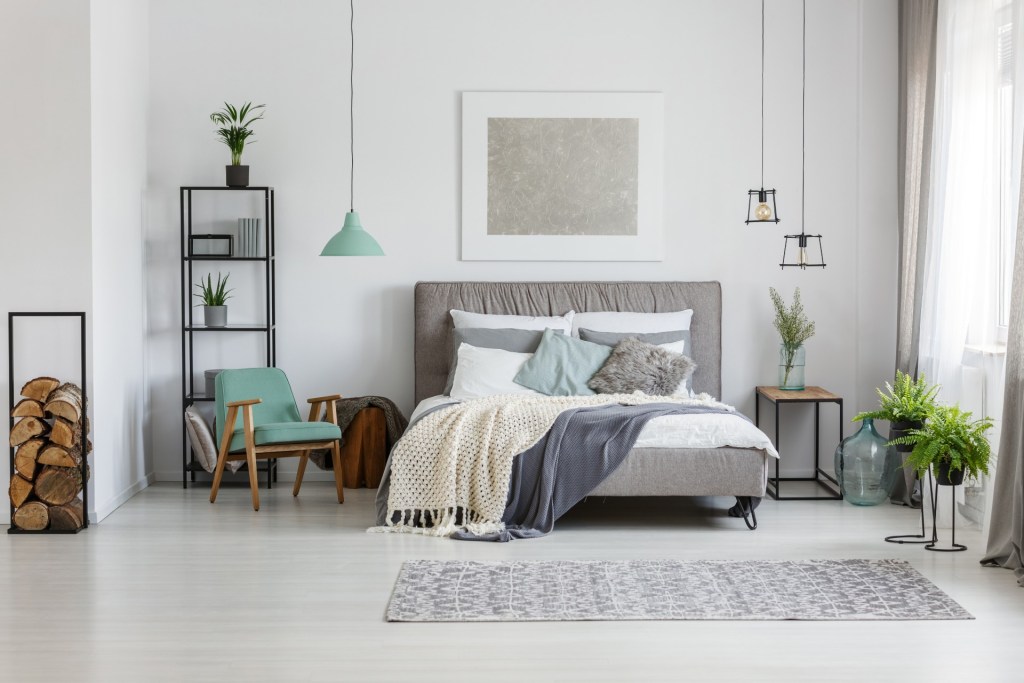 Layer up
When thinking of neutral living room decorating ideas, the easiest way to add pizazz to your design is with pillows. Since it is easy to find pillows in any budget, they can be updated whenever you want a fresh look or even swapped out during different seasons. Use variations of the same colors but in different fabrics and textures. This is when having a neutral palette is beneficial—if you want to add color, simply do so in the pillows.
Dress the walls
In a busy room, artwork complements the other elements, but in a neutral space, it can truly shine. For this reason, selecting artwork is even more important. Look for pieces that tell guests who you are and that say something about your unique style. Pay attention to scale—choose one large piece to be the star or create a gallery wall with a grouping of works that incorporate the same colors.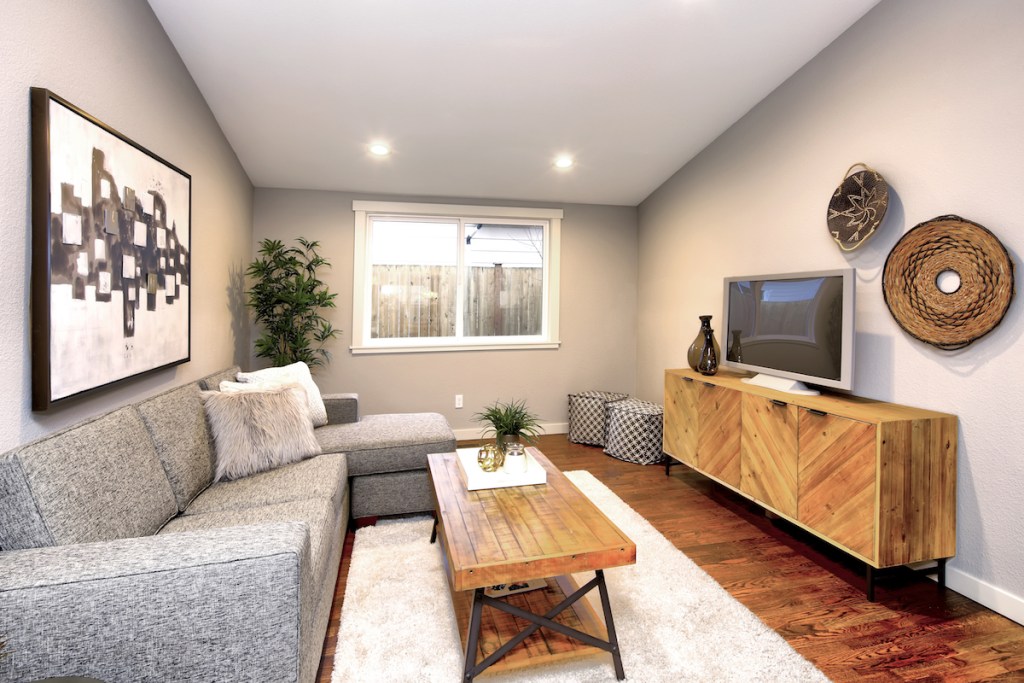 Add in accents
Choosing accent pieces is arguably the most fun part of decorating any room. By strategically incorporating these finishing touches, you can add character and personality and make the space truly your own!
Wood
Wood is one of the best ways to infuse warmth into a neutral design. Add it in accent tables. Going for a boho look? Bring in some reclaimed wood. Other pieces that work well are live edge shelves, bamboo shades, and rustic wooden chairs. Look for vintage pieces that will give the design more dimension and character.
Colorful accessories
Missing a little color? Inexpensive accessories are a great way to mix up your design, and you can change them over time to give your space a whole new look. Try to stick to one (or at the most two colors) so the design remains airy and fresh. Sprinkle them throughout the same, making sure to group like items.
Flowers
Almost any design will get a boost from botanicals. Organic elements not only add a fresh element but also soften the design. Add small-scale botanicals such as potted plants and flowers to tables. Large plants are a great way to make a statement or to create balance with another bulky item in the room.
A neutral palette is not about the color of the moment or the trendy wallpaper. Instead, it is a timeless design that can be refreshed with smaller components to create rooms you will love for years to come. By incorporating our favorite decorating tips, you can easily cultivate a beautiful and soothing space guests will love!
Editors' Recommendations