While some tried and true pumpkin decorating ideas come back year after year, we can't help craving some fresh, new takes on classic fall decor. This year, one TikToker has shared a classy and sophisticated way of styling pumpkins that is sure to bring a modern spin to your holiday designs. If you're looking for a fun way to spruce up your pumpkins this year without being too kitschy, then this ridiculously simple DIY project could be just what you've been searching for.
Elegant and modern flower pumpkin project
Tiktoker @cherishlarson shared her take on a sophisticated white pumpkin design perfect for fall decorating. Using a white foam pumpkin, some faux autumn florals, wire cutters, and a screwdriver, Larson shows viewers how easy it is to make a classy and modern pumpkin design.
First, she directs homeowners to use the screwdriver to poke holes into the foam pumpkin. Poke the holes according to the arrangement you wish to lay the florals. Then, use wire cutters or scissors to cut your flower stems and place the stems into the holes. The florals will sit in the foam pumpkin per your design preference. Larson shows off her stunning arrangement, which features the florals wrapping around the pumpkin in an organic diagonal.
The autumn flowers wrap around the white pumpkin, creating a gorgeous asymmetrical design that looks luxe and organic. The white pumpkin is also elegant and perfectly suited for modern spaces where the classic orange pumpkin may appear too kitschy.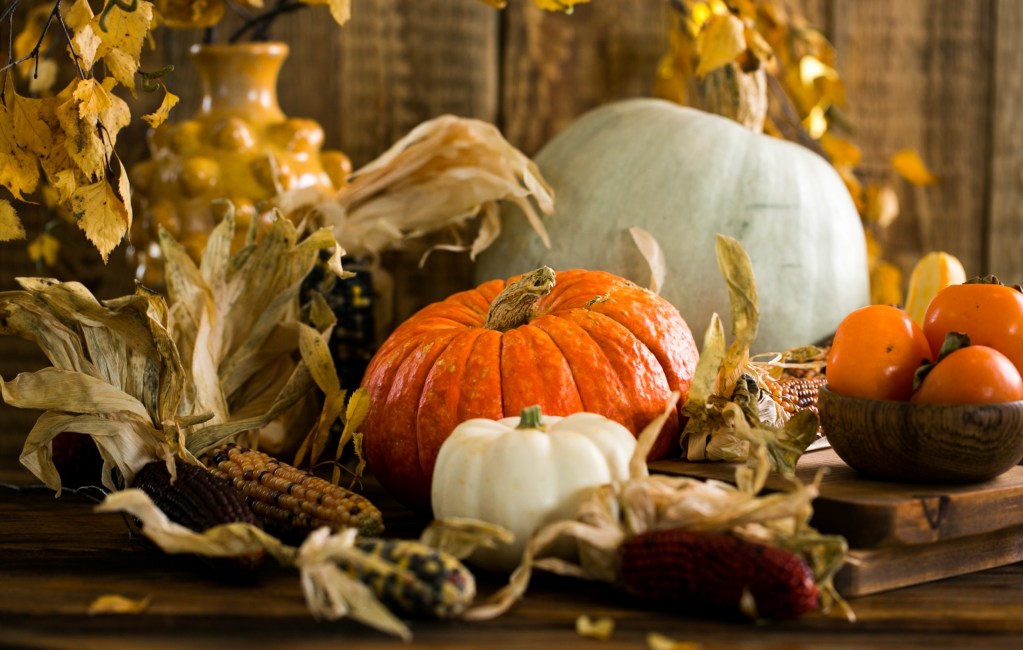 Classy pumpkin decorating ideas to use this fall
Here are a few tips if you're wondering how to style a more sophisticated pumpkin in your home.
Decorate both outdoors and inside
According to Larson, once you've made your DIY classy pumpkin, you can place the decor inside or outside! When putting the piece outdoors, ensure that it is underneath coverage to protect it from the elements. You might also consider hot-gluing the flowers to the foam pumpkin for more stability and resistance against stronger autumn winds. Or, skip the outdoors and place your classy pumpkin inside, where visitors can see it during the holidays.
Adorn your stairways
Larger foam pumpkins are great for lining stairways. Add a couple of pumpkins, floral bouquets, and any other autumnal decor to your steps, creating a sophisticated layered effect. The floral pumpkin is an excellent addition to these spaces and can provide the perfect focal point for your arrangements.
Use pumpkins as centerpieces
Pumpkins are great centerpieces during the fall. Instead of using a traditional orange pumpkin, opt for a modern white aesthetic. Use porcelain pumpkins alongside your foam flower pumpkin to create a dimensional centerpiece on your coffee or dining table.
Don't neglect the mantle
Smaller DIY floral pumpkins can look fantastic on the mantle. So long as they are mini, you can add a few to the space to spruce it up for the fall season. Adding bouquets and garlands can also be a lovely idea for blending your new decor with existing decorum.
This creative fall DIY project is wonderful for modern spaces that tend to veer away from the traditional (albeit sometimes kitschy) black and orange fall color palette. Refresh your space with a sophisticated white pumpkin and add autumn florals for a classy and aesthetic piece for your home.
Editors' Recommendations