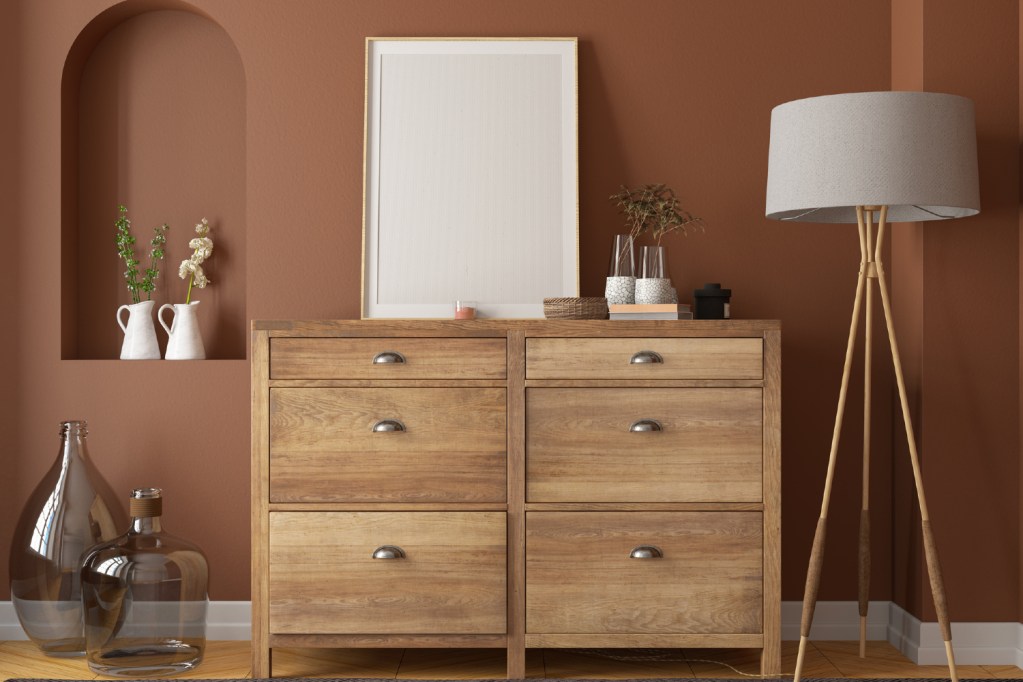 Brown tones have a reputation for being "boring." These earthy hues often have a tendency to feel dull and bleak for many people. However, this is largely due to poor design execution. If used well, brown shades can enhance a room's design and bring a new sense of vitality to a space. Brown can be a wonderful hue to add to your home if you're looking to create a luxe and vibrant environment. These rustic shades can be natural, rich, and earthy when paired with complementary colors that let this hue shine.
Unfortunately, many homeowners struggle to find the best shades to pair with brown, which leads them to create spaces that feel drab, bland, or unfinished. Today, we'll cover some of the best colors to pair with brown and how this stunning color can help revitalize your space.
What color matches well with brown?
Brown comes in many hues. Depending on how light or dark your shade of brown is, the matching color could look different for each room. Additionally, warm browns pair better with cooler accents, while cool browns are better matched with warmer accents.
Typically, brown pairs best with another brown-based color. For example, a dark, rich chocolate brown will look best with a grey-beige. Alternatively, a light tan will look fantastic with a reddish-brown. Aside from pairing browns together, black and white are also wonderful additions to a brown palette. These colors are neutral and easy to pair with almost any color, depending on the look and style you're going for.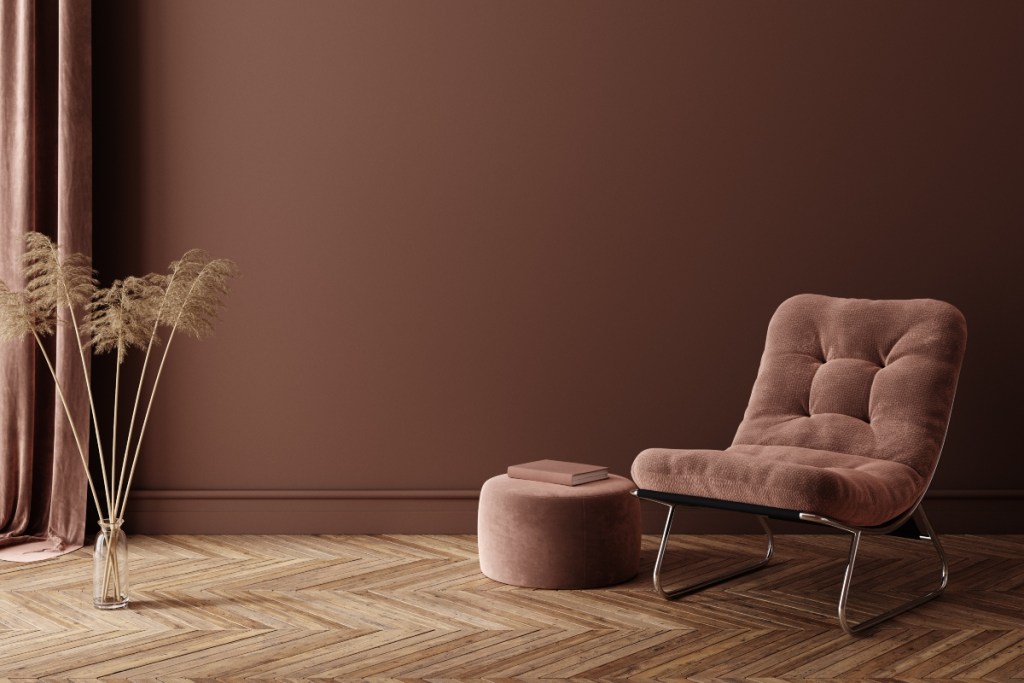 What is a complementary color to brown?
While neutrals tend to be the best-suited colors for a brown palette, there's no denying that one of the best brown complementary colors is green. Dark green, especially, pairs beautifully with brown. Whether you prefer light creams or dark browns, dark green can add a sense of luxury and vitality to a space. Often, this color is introduced to the color palette through decor, house plants, and accent walls. Luckily, green is one of the trendiest colors right now, so this is a perfect palette for your home.
Orange is another excellent complementary color to brown. Both shades are rich, vivid, and warm, making them fantastic partners in a color palette. If you're working with light brown shades, a vibrant orange will make the perfect accent color. On the other hand, dark brown hues pair better with a muted orange. If you're going with a shocking shade of orange, be sure not to overdo it — a few pops of color work best.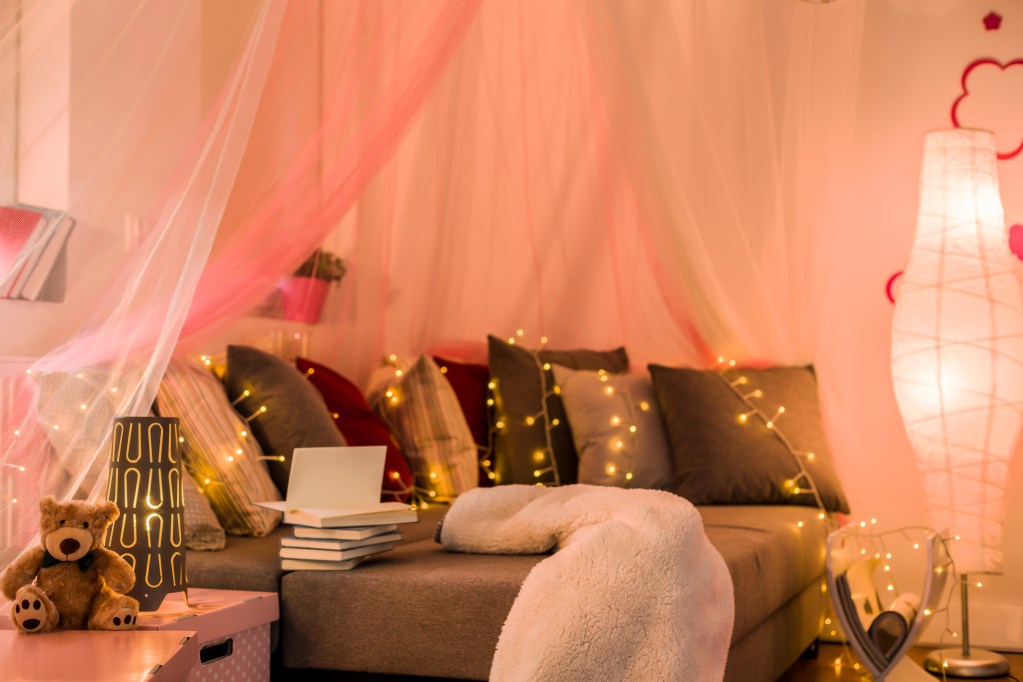 What is a fun color to pair with brown?
If you're looking to spruce up your space with a fun and unique pop of color to add to your existing brown palette, then you can't go wrong with mauve and pink. Mauve is a beautiful subdued hue that invites hints of reddish and purple undertones into your space. As a more neutral and relaxed shade of pink, it creates a beautiful canyon or dusk-like feel when situated alongside brown tones. Mauve is a luxe color that adds a bit of personality to a space without going overboard. However, if you want something brighter and bolder, pink hues also look stunning against a brown backdrop.
Copper tones are also great additions for a luxurious and elegant appeal. Add copper accents with a brown-dominant palette to enhance the earthy aesthetic of brown and elevate it into something more regal.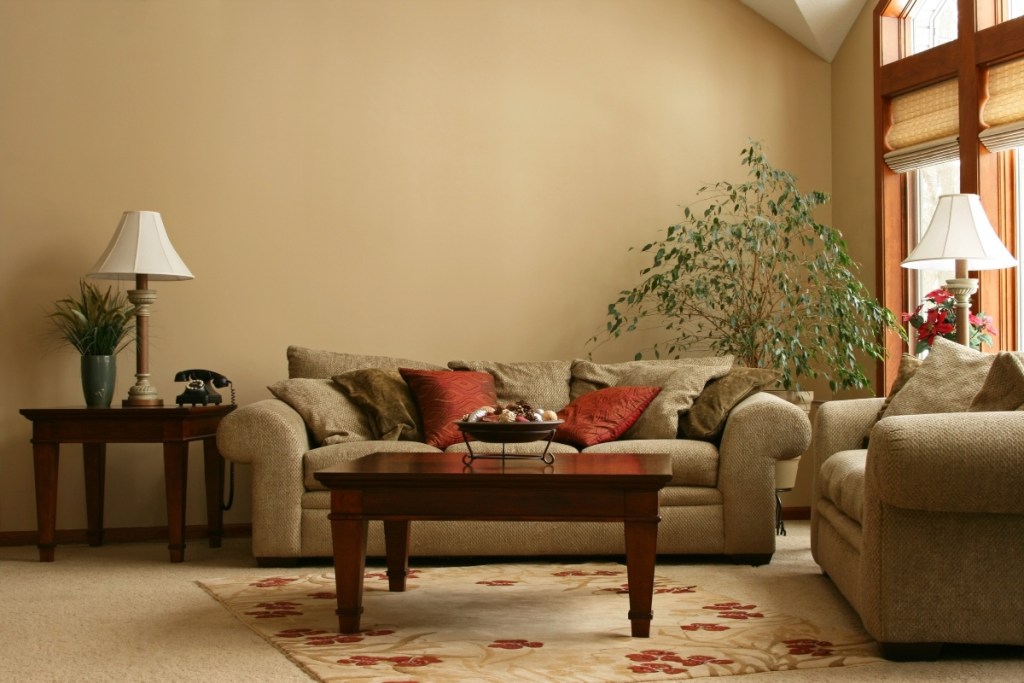 How to incorporate brown in your home
If you want to incorporate brown into your home, you have plenty of hues to choose from. Knowing what colors go with brown can help you furnish these spaces by using complementary shades that suit the room's needs. Below, we'll go over which shade of brown looks best in each room and how to style it to suit your home's design.
Opt for rich tones in the living room
A rich, earthy brown shade looks best as an accent wall in living rooms. Pair this color with light cream or cool beige to make the brown stand out. If you have a rustic home or favor that design style, don't be afraid to go all out with natural wood paneling or ceiling beams to help this color shine.
Additionally, brown is a fantastic accent color in living rooms. Design styles like traditional, modern, and contemporary may prefer a dark brown leather sofa, coffee-colored accent pillows, or muted brown curtains to incorporate this shade into their designs. Use white or pale cream as a base color when using dark brown as an accent.
Add an accent shade of brown to the bedroom
Bedrooms are perfect for a deep dark brown accent wall. Use a lighter but equally warm brown shade on the other walls to make the room feel rich, relaxing, and seductive. Dark brown in bedrooms looks great with muted orange accent pillows and blankets. Additionally, gold decor items and plush white linens can make this color pop in your bedroom.
Bathrooms are best suited for natural tones
When using brown in your bathroom, err on the lighter side with a reddish undertone. Boho designs look stunning with a reddish-brown wall and tan accent colors. Use pampas grass, yarn decor, and tan-colored picture frames to adorn the space. Natural woods pair gorgeously with these canyon-colored rooms and can help your bathroom feel like an oasis.
Use complementary colors in your dining room
In the dining room, try out a deep green as your wall color and go bold with dark brown chairs paired with a lighter brown table. Focus on using natural woods and coffee-colored decor items to blend the dark green and brown colors together. This combination works best for traditional and farmhouse-styled homes but can also do wonders for vintage lovers. If you want a more rustic appeal, use a lighter green with a white-washed table and lots of dark brown or wooden accents.
Brown is a wonderful color that can be incorporated into almost any space. While it can feel dull and dark in some homes, knowing how to pair the richer shades with lighter versions of this color can help add new life to a boring space. Additionally, try to use vivid oranges and greens in your room to help offset the brown, bringing more energy and excitement to your room. Brown is a lovely color that can be fun to experiment with, so don't neglect considering it in your color palette!
Editors' Recommendations