If you're a fan of Charlie Brown, you've likely seen (more than once) A Charlie Brown Christmas. In it, Charlie gets mocked for finding a real tree for his centerpiece because of its short, puny, crooked branches and needles that seemed to fall off without much effort.
Who knew all these years later that the Charlie Brown Christmas tree would become so popular with people of all ages? There's something to be said about the nostalgia this tree brings, and we're seeing it used as the main tree in the living room and in other rooms of the home, like the dining room, bedroom, and kids' rooms.
Here are some Christmas tree ideas that will have you rushing out to get your very own piece of the Peanuts' beloved character.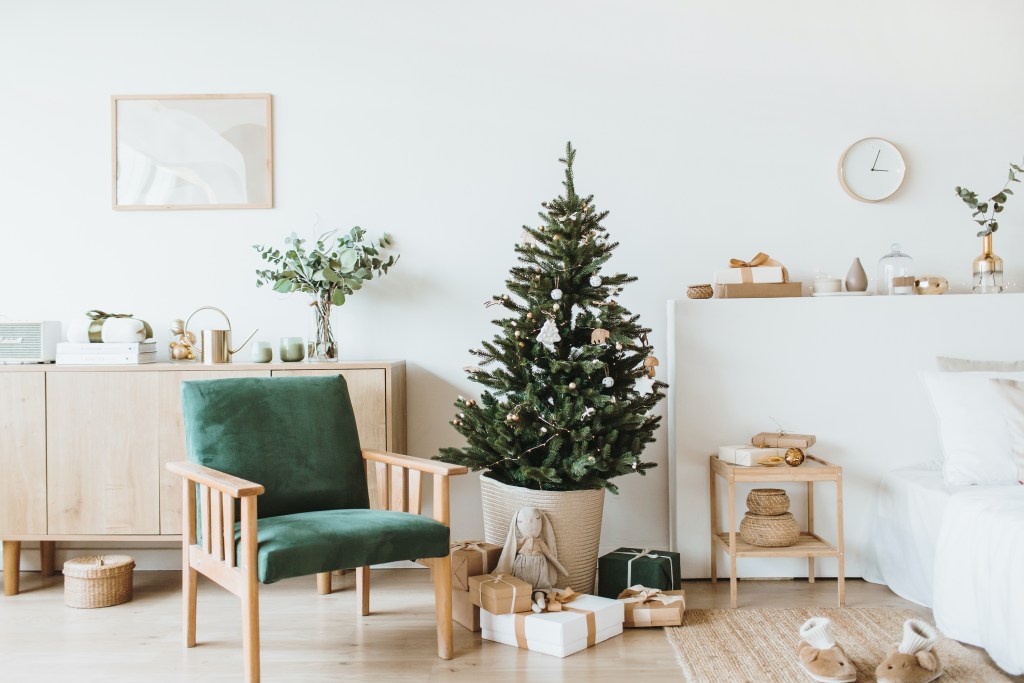 Where to find a Charlie Brown tree?
There are many online retailers that are selling adorable Charlie Brown trees this year. If you don't want to chop down a real tree, there are pre-lit and unlit versions at just about every price point. We adore this one from Grandin Road for its sparse, linear branches and 6-foot height, which would look perfect in a living room.
We also love this pre-lit version from Kings of Christmas because you can order them in different heights. If you want a tabletop version for a kid's room or dining room, check out this one from Pottery Barn. It comes in brown or white, and at just 3 feet tall, you could find a spot for it just about anywhere.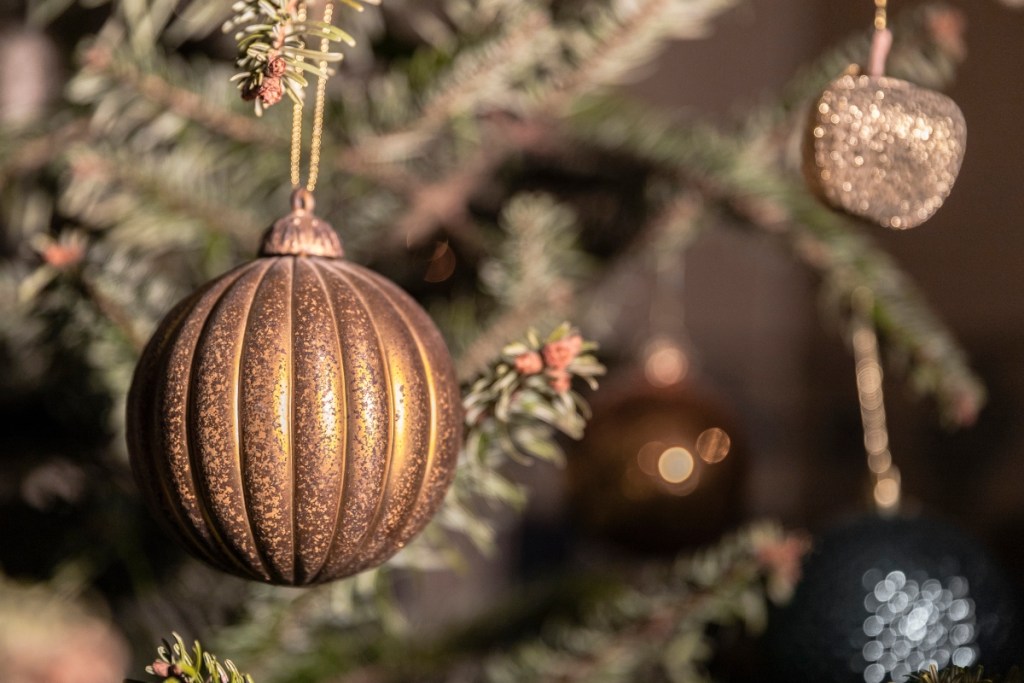 How to decorate a Charlie Brown tree?
When it comes to decorating, less is more. You can choose ornaments in similar hues, like these gold bulbs pictured above. Find various sizes and textures, but stick to one or two colors. You could also do a themed tree, especially if it's placed in a kid's room. We love this 12 Days of Christmas ornament set from West Elm, which would be ideal for a smaller tree.
If ornaments aren't your thing, you could also choose a felted garland to drape loosely over the branches to give it just the right amount of Charlie Brown flair. The key is to let the tree's size and shape shine and keep the distractions to a minimum.
For those who want a more minimalist feel or need a new idea when it comes to updating their holiday game, Charlie Brown Christmas trees are the perfect understated way to deck your halls this year. With all the other Christmas decorations likely adorning your home, having a tree that keeps things simple is refreshing. You may find you never want to go back to a big, full tree again.
Editors' Recommendations