What comes to mind when you think of modern homes or minimalist spaces? Likely, it's images of barren white walls and stark interiors. However, minimalism isn't about forgoing all adornment and living in a white box. Rather, this interior design style is about using a "less is more" approach to create a simple yet welcoming space that allows homeowners to relax and refresh after a long day.
If you're interested in modern home design, check out these seven incredible ways to make your contemporary home vibrant and cozy.
Use warm paint colors
It's a common misconception that modernity is about only using white paint colors. When it comes to creating a cozy but minimalist living space, we recommend selecting warm colors or neutrals that keep your room feeling simple and clean but also relaxing. Hues like warm cream, light brown, and warm off-whites are must-haves for this style. Your home doesn't have to be monochromatic to be modern, either. Add more variety into your space by playing around with peaches, light reds, warmer browns, sunset yellows, and even light greens. Using a limited palette can create a streamlined design that doesn't feel sterile.
Regardless of the color you choose, avoid flat sheen finishes as these can make a minimal space feel dull and lifeless. Instead, select paints that come in satin or semi-gloss to give your room a gentle texture that reflects natural light and creates a more bright and open space.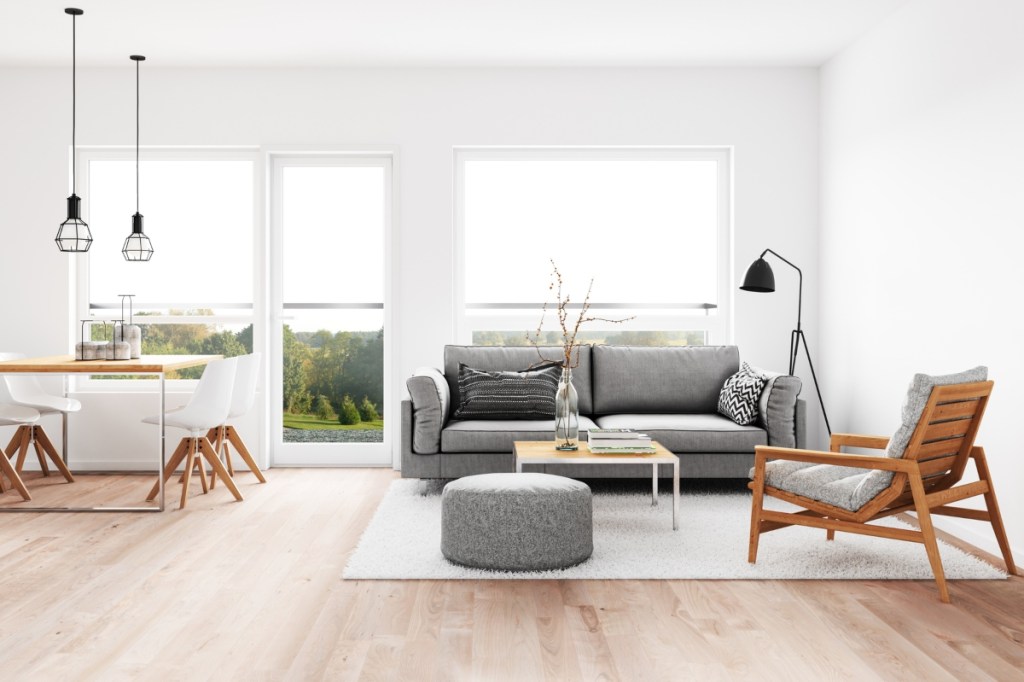 Try out warm lighting
Yellow and orange lighting provides a gentle glow in your home that is easy on the eyes and looks stunning against neutral tones. Harsh white lights can make your home feel more like a hospital room than a cozy retreat since the bright light reflects off the walls and highlights the cold undertones of the existing colors. Instead, opt for warm lighting that will bring out the warmer undertones of your paint colors and make your space feel more intimate and relaxing.
Experiment with wall decor
Focusing too much on the "less is more" decor approach can leave you with barren walls, creating a home that feels empty and lifeless.
Bring in some character and experiment with wall decor, creating small gallery walls, hanging up some artwork that reflects your personality, or placing a few mirrors around the home. Large wall clocks also help add dimension and visual interest to your space without making your home feel cluttered. Picking a few meaningful pieces can go a long way toward incorporating your personality without cluttering the space.
Bring wood materials into your home
While many modern homes lean toward metals, stone, and white and black color palettes, adding wooden accents to the space can invite more warmth and liveliness to your home. Modern homes have a tendency to feel too artificial, so adding organic and natural materials, like wood, can add some much-needed vitality. When picking out tables, chairs, cutting boards, and cabinetry, pick out pieces in dark and medium-colored woods to add some softness to the home.
Decorate with house plants
To add even more life into the space, decorate with house plants. They're appealing to look at, add natural textures to a room, and help bring a pop of color to the warm, neutral palette. Additionally, house plants are natural air purifiers and mood boosters, so they can clean the air and make the entire space feel much more refreshing.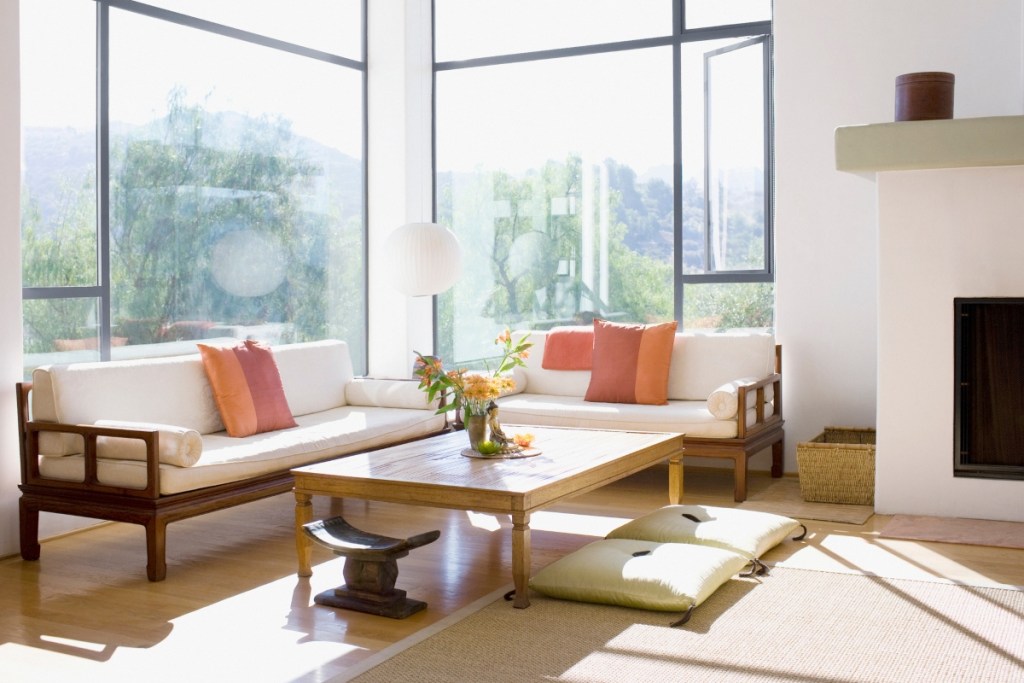 Use more colors throughout your space
While it's best to stick with a simple color palette for a minimalist design, you should still feel free to experiment with the colors you choose to include. Instead of relying on the typical black and white color scheme, pull in more neutral tones by incorporating wooden materials, natural red brick, and rattan decor. Alternatively, adding blues, greens, or pink on cushions and blankets can revitalize your design scheme with more vibrancy and color.
Add a bit of texture
Adding a bit of texture to your space can create more dimension, preventing your minimal space from looking too flat or lifeless. For minimalists and modernists alike, we recommend adding textures like faux-leather, wool, wood, metal, and wicker to your space for a touch of rustic coziness. Use these materials in baskets, chairs, throw pillows, and blankets to create a homey feel that encourages guests to make themselves at home.
Being a minimalist or modernist doesn't require you to sit at home in an empty space. Don't restrict your design to white walls, limited furniture options, and a select few materials. Instead, experiment with pops of color, natural materials, and different textures to create a warm and cozy space that feels relaxing and rejuvenating.
Editors' Recommendations