Minimalist, modern houses are on the rise. With the influx of next-gen technology that reduces the need for multiple appliances and a general trend toward tidying up, keeping sleek, simple, spaces are in vogue. Transforming your home into a contemporary, minimalist space can be quite the challenge, and limiting your belongings and making the switch to multi-use tools is a fairly time-intensive process.
That being said, incorporating this style into your home can be a fun DIY project that you can complete at once over the course of a weekend or in installments over a few weeks. Either way, just start just with one room at a time, and before you know it, your home makeover will be ready to show off to friends and family. To get you started, we've put together some minimalist design tips that will inspire your decluttering journey.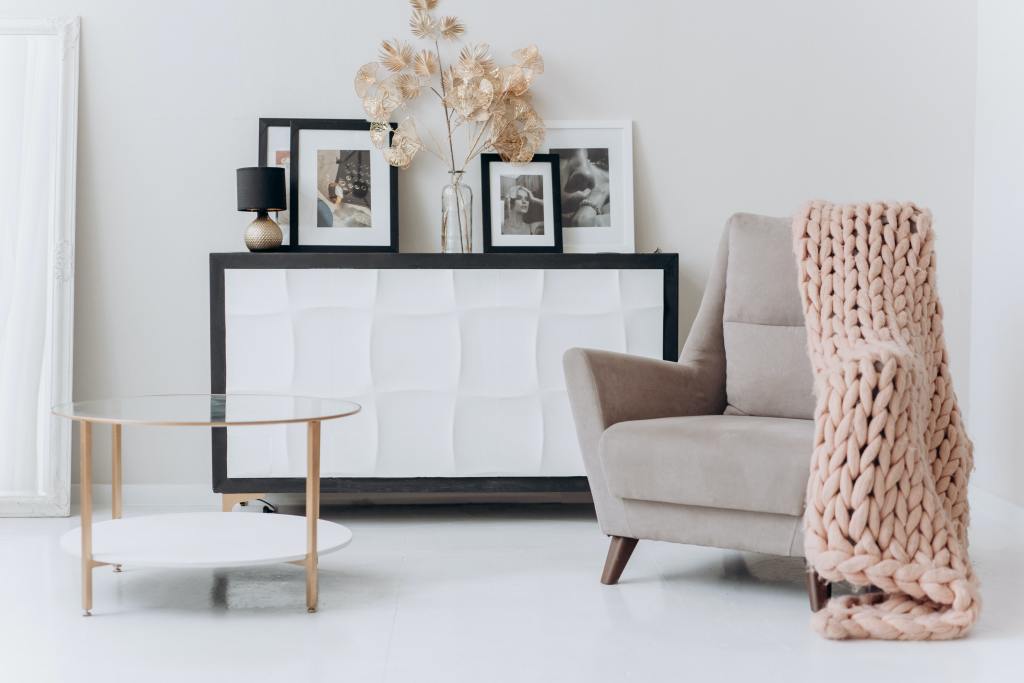 Declutter your house
Regardless of the size of the room, visible clutter across your common area, bedroom, or kitchen can make the room feel small and busy. A messier room also takes a little more motivation to clean. Understandably, sorting through piles of old stuff isn't everyone's idea of a fun weekend.
To build up your motivation, start with small projects that you can easily mark off your checklist. Pick one drawer, cabinet, or closet, and take 20 minutes to clean and organize. Once you finish a small project, you usually have the momentum to keep going. Then, before you know it, the whole room is looking fresh.
Try clutter-free home decor
There is no hard and fast rule that determines how many decorations you can incorporate into a minimalist home. While some truly keep only the necessities, feel free to bend the rules a little bit and include pieces that reflect your personal tastes and aesthetics. Just remember that less is more, so pick a few simple yet striking pieces instead of filling the room with multiple small knick-knacks.
Keep relaxation zones clutter-free
Your relaxation space should be a sanctuary that provides an escape from the busyness and complexities of everyday life. These areas should be stress-free and without distractions, so reorganize any books, trinkets, stacks of video games, and other odds and ends. Instead of leaving your things lying around haphazardly, install shelves, cabinets, or bookcases to make sure everything has a place.
If your common area also doubles as an office, put away work-related supplies in cabinets or wheel them into a storage area. Multi-use spaces are a key part of minimalism, but there must be clear differentiators. Instead of a combined office and living room, pick mobile pieces like wheeling carts and folding tables to keep work-related odds and ends out of your living space when it's time to settle down for the night.
Choose furniture with clean lines
While there's room for more fun, textured designs in the smaller pieces of decor, keep the piece pieces of furniture simple and understated. Forget the ornate engravings, wild bursts of color, and busy aesthetics, and instead opt for simple, sleek couches and love seats.
Stick to a neutral palette
To maintain simplicity, stick to a neutral color palette. Incorporate shades of gray, taupe, cream, or beige to create a sense of calm and peace. If this is a little too boring, add a few small, boldly colored pieces like a cherry red toaster, a couple of electric blue pillows, or a white and yellow rug. Color blocking is very modern, and picking a few pieces that have a big impact allows you to stay fairly minimal in your design.
Go minimalist in the kitchen
Decluttering the kitchen is essential to a minimalist home. Go through your kitchen cupboards and pantry to remove everything that's expired, as well as anything that you don't actually use.
This project is about more than just decluttering. It's also about emphasizing the openness of your space. With glass cabinetry and open shelving, you can make the kitchen look larger, and filling them with simple and functional dishes makes for a great finishing touch. As a final note, keep your countertop space completely clean and remove any decorative salt and pepper shakers, spices, and coffee.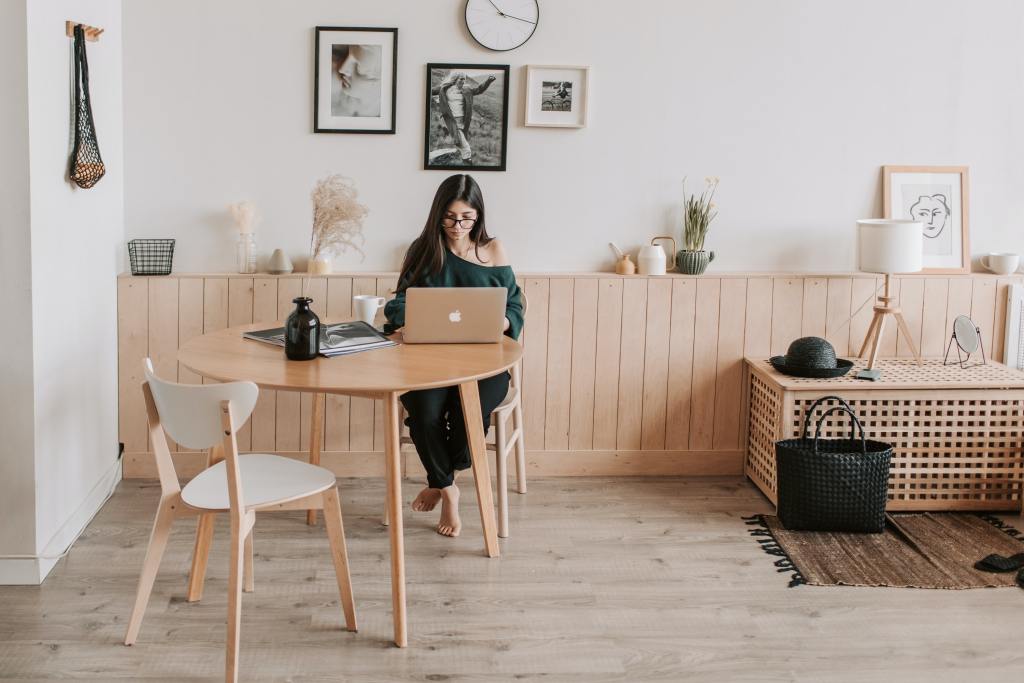 Wrapping up
Even big projects like house-wide decluttering start with a few simple steps. Take your time to carefully and thoughtfully declutter, then you can incorporate minimalist furniture, decorations, color palettes, and more.
While some remodeling projects just need a few hours to complete, this is a more complex undertaking. Not only do you need to restructure your living spaces, but you also have to adapt your lifestyle and learn to live with less. As stressful as remodeling can be, don't forget to step back every once in a while and enjoy the journey, step by step, towards your new contemporary and minimal life.
Editors' Recommendations