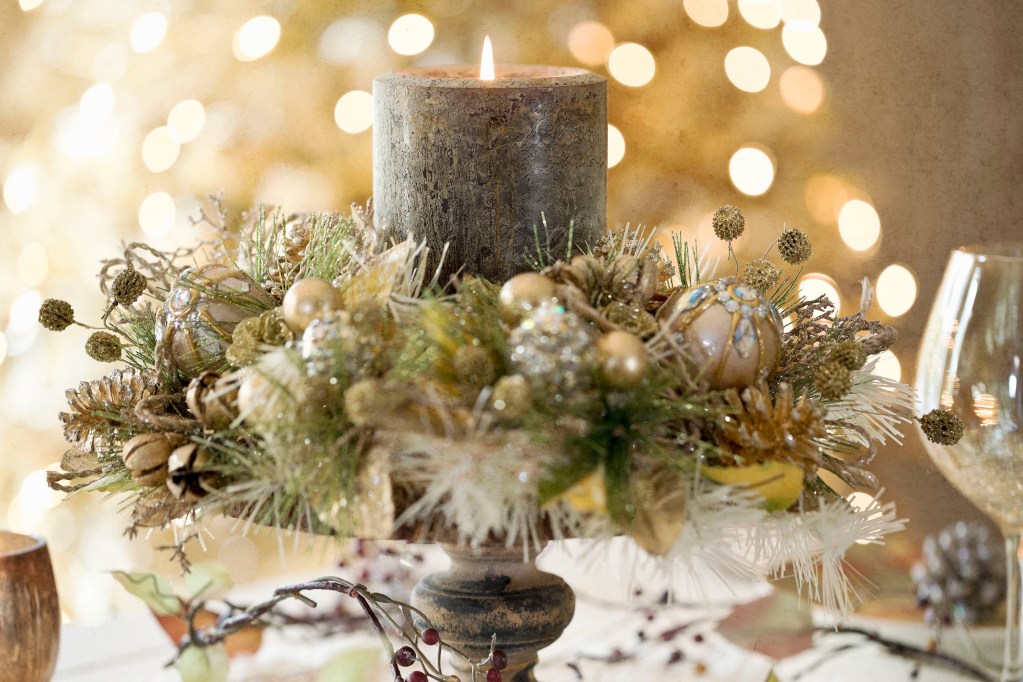 As Christmas nears and holidays encourage us to deck the halls, you may be wondering what to do with your coffee table. It's easy to add pieces that are too big and make the space feel clunky. Or, you add something too small, which makes your coffee table feel bland and empty. Here are some of the best Christmas decor ideas to add to your coffee table that honors the season while maintaining a modern feel.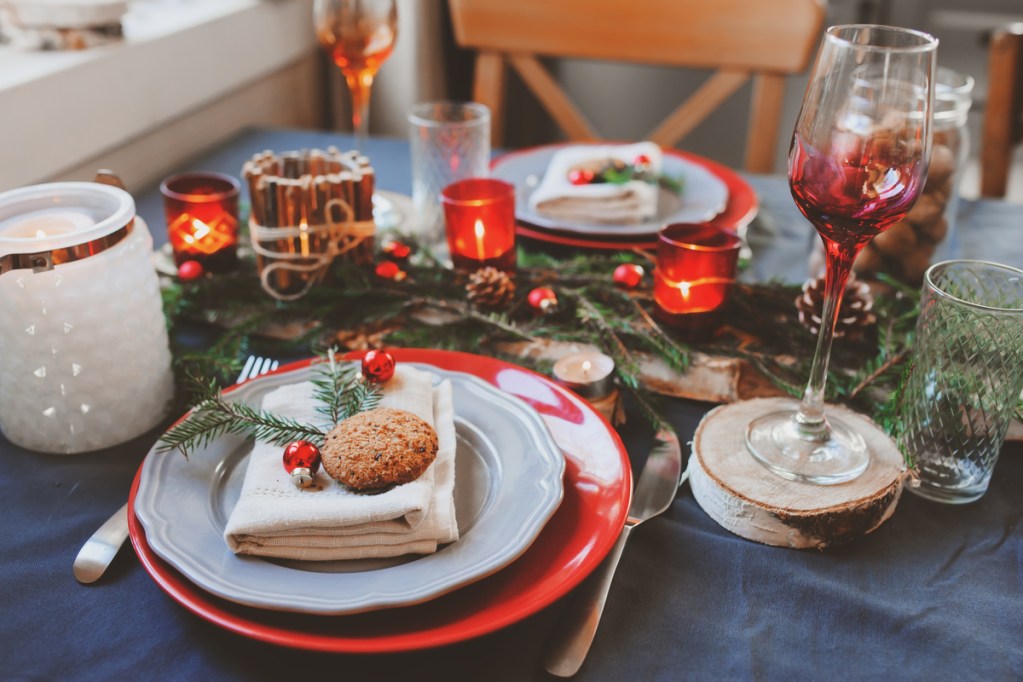 Try a simple wood bowl filled with ornaments
Modern home design favors the sleek and simple, so this year, take a cue from the modern book and use a simple wood bowl for your decor. Place a wooden bowl in the center of the coffee table and fill it with stunning gold and silver ornaments for a gentle yet elegant look. This is best done on a glass coffee table. However, if you have a wooden table in your home, add a small plaid or winter-themed placemat underneath to break up the look of the space. For a more rustic look, layer two placemats beneath the bowl and swap out the ornaments for pine cones.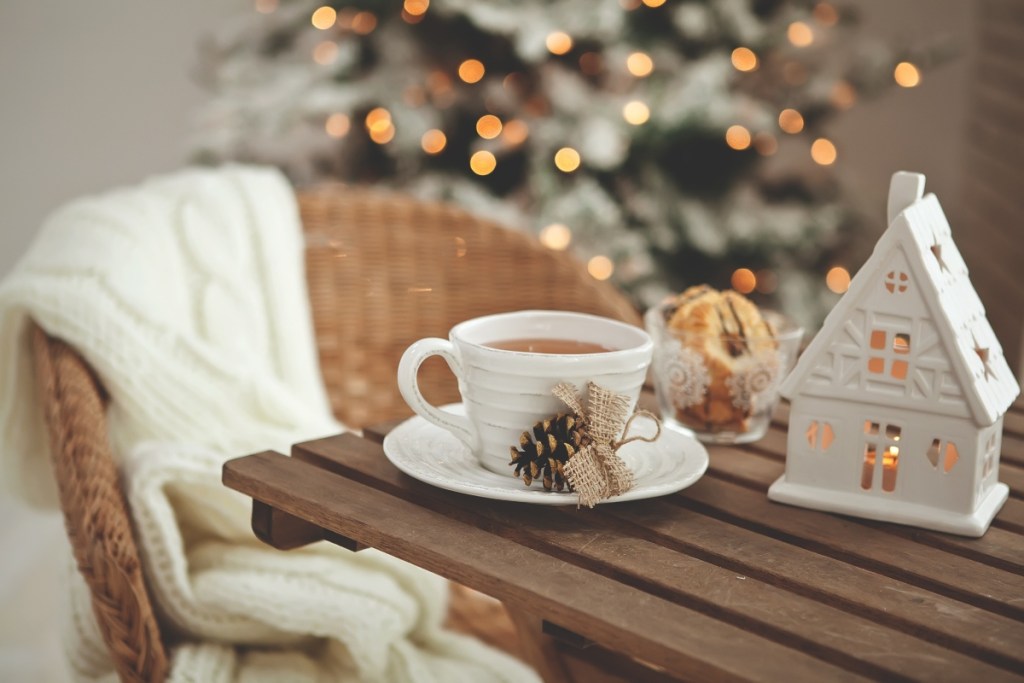 Use glass vases and evergreen sprigs
Glass vases offer a classic and sophisticated look. Vases carved to shimmer like crystal are trendy around the holiday season. Use a table runner or placement on the center of your coffee table, and then top it with a few glass vases of varying sizes and shapes. Fill the vases with twigs, evergreen sprigs, candy canes, or dried grass for a beautiful, curated look. If you want to add an extra touch to your design, lay an evergreen garland or beaded garland between the glasses to add more visual flow.
Put out a wooden tray with evergreens and candles
Similar to the wooden bowl, a wooden breakfast tray can also be a perfect solution to fill the empty space on your coffee table. Lay down the tray and adorn it with evergreen sprigs or garlands. Scatter pine cones throughout the garland and add some candles and candelabras to create an elegant look.
Candles alone are a great way to decorate a coffee table. You can add tea lights or larger candles inside glass jars or focus solely on candelabras. During the darker days this winter, have fun lighting them for a romantic, gentle look.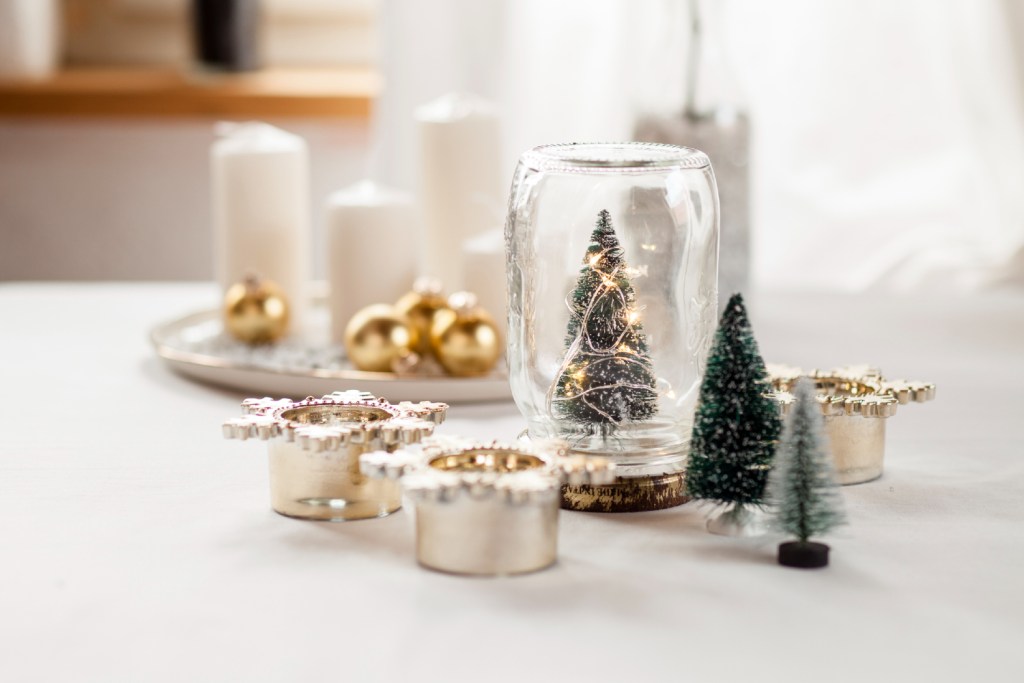 White ceramic fits beautifully with modern styles
Ceramics have become a staple piece of decor in modern homes. Many modernists have favored white ceramics that focus on simplicity and neutrality. So, for Christmas, add a few ceramic houses, reindeer, or mini Santa figures to your coffee table. You can set them up on their own or place them on a lazy Susan or wooden tray. Add some patterned fabric beneath them or drape some garland around the figures to create a sweet design.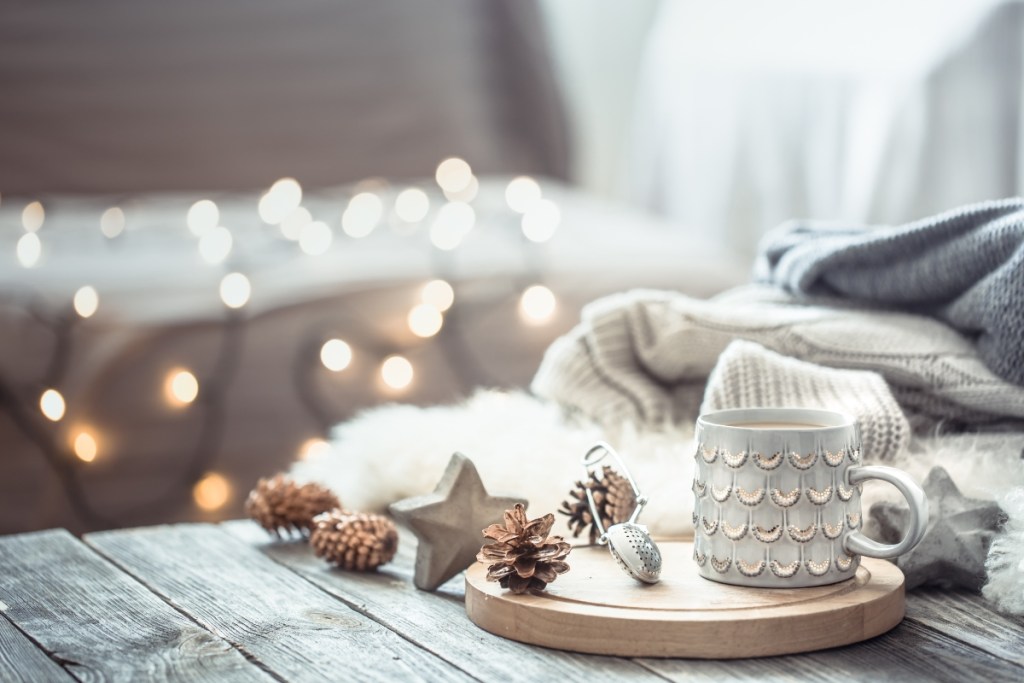 Pine cones and wood carvings are a perfect touch
If you want something more rustic or authentic, pine cones and wood carvings can provide the perfect touch. A bowl of pine cones (or pine cones dispersed throughout an evergreen garland) looks natural and cozy. They reflect the fantastic winter weather beyond your door and are an affordable solution to decorating for Christmas. Additionally, wood carvings of reindeer, snowflakes, and other Christmas themes are great for keeping things simple yet sophisticated. For homes with kids, wood carvings can be a great alternative to ceramics.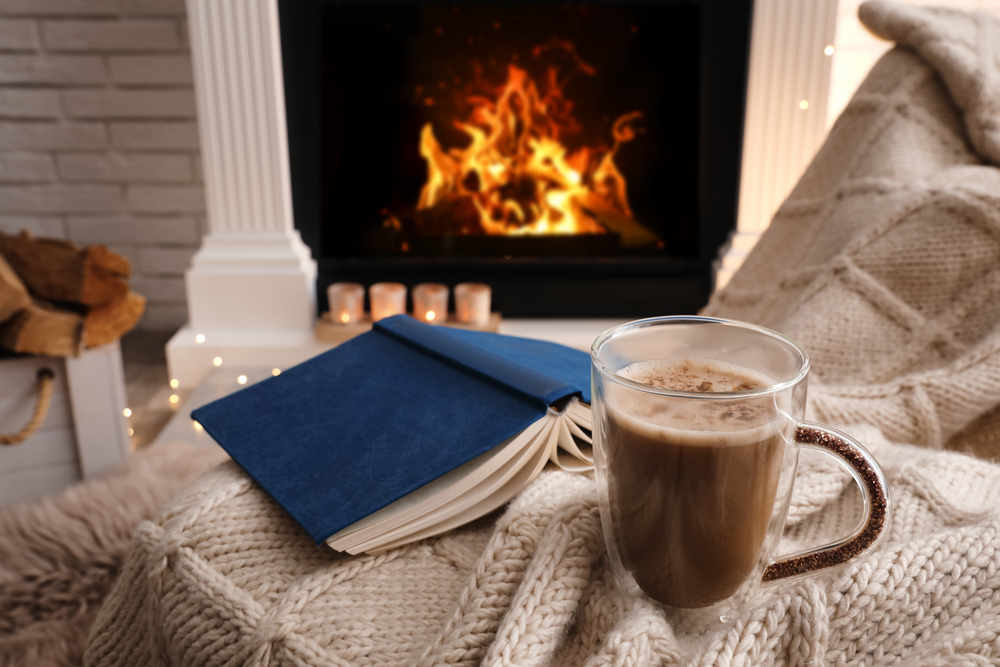 Get classic with a mini hot cocoa station
It's no surprise that many homeowners love mini hot cocoa stations on their coffee tables this year. A simple tray topped with Christmas mugs, candy canes, a bowl of marshmallows, and plenty of hot cocoa mix can create a family fun station fit for cozying up next to the fire or cuddling up for the perfect holiday movie marathon. With the station set up on your coffee table, all you need to do is bring a few spoons and a kettle filled with hot milk or water for the perfect hot chocolate treat. Adding a bowl of chocolates and a few candles can also make this table decor stand out in your design.
Garland doesn't have to be gaudy
When aiming for a modern aesthetic with your Christmas decor, it can be easy to set aside tacky and gaudy garlands. While evergreen garlands are a must-have in many traditional designs during this time of year, they have a reputation for being bulky, over-the-top, and just plain flashy in simple modern aesthetics. However, we're here to tell you that evergreen garlands don't have to look out of place in your modern home.
Slim evergreen garlands, small fir sprigs, string lights, birch stems, and slender eucalyptus Christmas garlands exist and are a fantastic way to spruce up modern Christmas decor. You can find these more minimal garlands at stores like Hobby Lobby and Michael's during the holiday season. Once you find one that suits your theme and color palette, use it to adorn your coffee table. Lay out a small, slim garland lengthwise on a rectangular coffee table with a candle or two alongside it. Or, turn it into a wreath for a round table with a simple candelabra centerpiece. For extra flair, add a simple red, green, or white table runner underneath for more texture and dimension.
Decorating your coffee table this Christmas can help you get into the holiday spirit while also showcasing your personality in your decor. It's a great way to honor the season while keeping your coffee table from feeling overcrowded or bland. So try one of these lovely ideas in your home and then kick back and relax for Christmas.
Editors' Recommendations