Christmas is an age-old holiday with plenty of unique traditions and gorgeous decorations. If you're a vintage enthusiast, this is one of the best holidays to explore timeless decor pieces that honor the season and reflect past customs.
We've gathered four amazing vintage Christmas decor ideas to help you pull off a classic Christmas design. From DIY crafts to traditional Christmas decorations, we've found some of the best ways to implement a bit of antiquity into your holiday decor.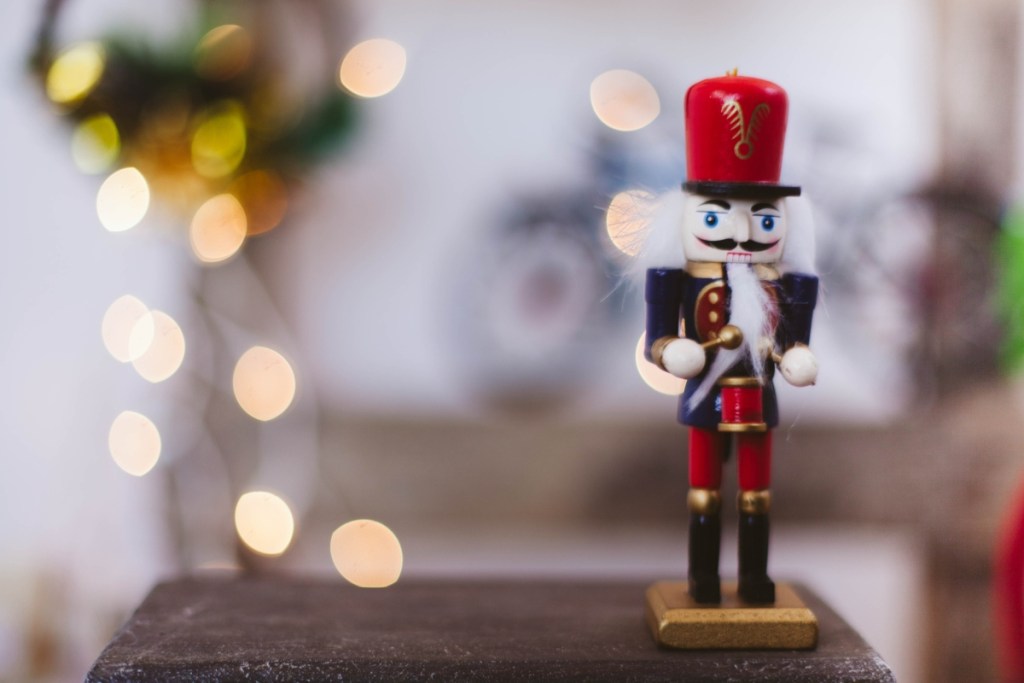 Nutcracker display
There is nothing more timeless and classic than the traditional nutcracker. Aside from the ballet performance, nutcrackers are a Christmas symbol of good luck who bring joy and wonder to your home during the holiday season. Classic nutcrackers feel authentic with their wooden material and often vintage paint patterns. To take advantage of this ageless Christmas decoration, we recommend creating a nutcracking station fit for the holiday:
Purchase one or more nutcrackers in whatever style or fashion you prefer.
Place them on a table adorned with Christmas elements like evergreen garland, pine cones, poinsettias, or Christmas-themed dishes.
Have a bowl of nuts close by and an additional dish to drop shells.
This station can be a fun place to enjoy your nutcrackers and have a traditional snack during the days leading up to Christmas.
DIY paper Christmas trees
Another vintage decor idea you can use this holiday season is DIY paper Christmas trees. Paper trees are a fun craft for people of all ages and add an element of sophistication to your design. Old or torn books are perfect for this craft. You can purchase some from a local thrift store, or if you're averse to tearing book pages, download some printables online!
A simple way to make a paper tree is to take one piece of paper and wrap it into a cone. Then, simply tape the cone shape together and adhere a paper star on top. You can choose to paint Christmas bubs on the page or leave it blank for a classic and neutral look.
If you're looking for something a bit more complex, you can cut your paper into squares.
Fold each square page into a triangle and tape, glue, or staple it in place.
Then, begin layering your folded triangles until you can create a cone-like tree shape. You may need to use quite a few papers depending on how big you want your DIY tree to be.
When you're finished, connect the end pieces for a paper Christmas tree.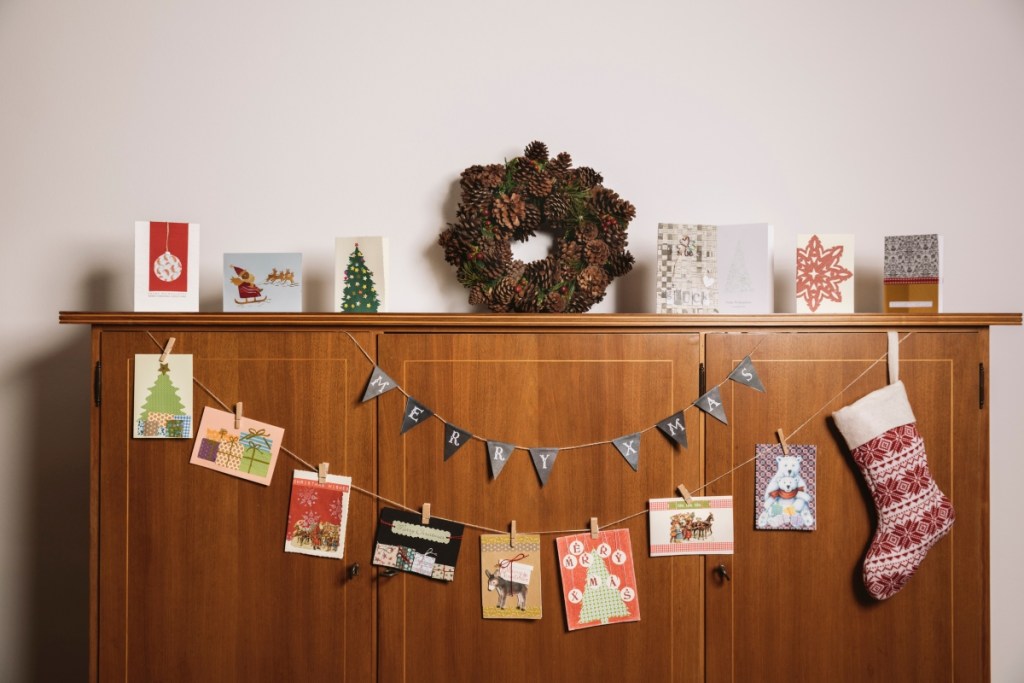 Hand-painted signs
Hand-painted signs are another stunning vintage Christmas decor idea you can take advantage of this year. Purchase a wooden sign plaque from your local craft store and paint it white or red to match a classic Christmas color palette. Use stencils or freehand paint phrases like "Merry Christmas," "Tis' the season," or any other holiday phrase you prefer to create the perfect Christmas sign.
You can also build your own sign with yardsticks. Cut them to size or glue them all together to create the shape you want. Attach a string or metal clip to the back if you're going to hang your painted sign on the wall. Or, stand it up on a table or fireplace mantel.
Distressing paint and scrubs can also help make these signs appear more vintage and aged, creating the perfect rustic look for any classic Christmas setup.
Christmas card display
If you want to bring back an age-old tradition, a Christmas card display is the perfect idea. If your family and friends send you Christmas cards in the mail, use them as part of your decor. Purchase a metal Christmas cardholder in the shape of a tree or wreath to display your cards. Or, as a more cost-effective solution, simply display your cards on the table or mantel to add some additional Christmas decor.
Another traditional way to display Christmas cards is to place them on the tree. Nestle them between the branches and use them as ornamental decor for your tree. There are several ways to display Christmas cards, but the end result is always a stunning vintage look perfect for any home, no matter how you do it.
If you love traditional and vintage Christmas decor, these are a few of our favorite ideas. Take advantage of DIYing your Christmas decorations, whether that be a hand-painted sign or a paper tree. These crafts are fun for the family and have a vintage homey feeling to them once they're finished and set up in your home. Also, hone in on tradition and utilize a nutcracker or card display in your design. Christmas is a fantastic time of year to celebrate the past with decor that feels cozy and sentimental.
Editors' Recommendations