Whether you're living in an apartment, condo, or small home, you've likely had to consider how to design your small living room. The good news is there are plenty of designs that can make the most of the space you do have to create a room that feels open and inviting. The living room should feel spacious so you can comfortably relax, entertain guests, watch TV, and spend time with family.
These eight living room ideas are sure to transform your small living room into a gorgeous entertaining space you'll be excited to spend time in.
Add well-proportioned furniture
This is a big one — you want to make sure your big furniture (couches, love seats, coffee tables, etc.) don't overpower the room. If you buy furniture that's too big for the room, you'll make an already small space feel even smaller. If you've got a narrow living room, choose pieces that are less deep in design so they don't extend too far into your already limited floor space.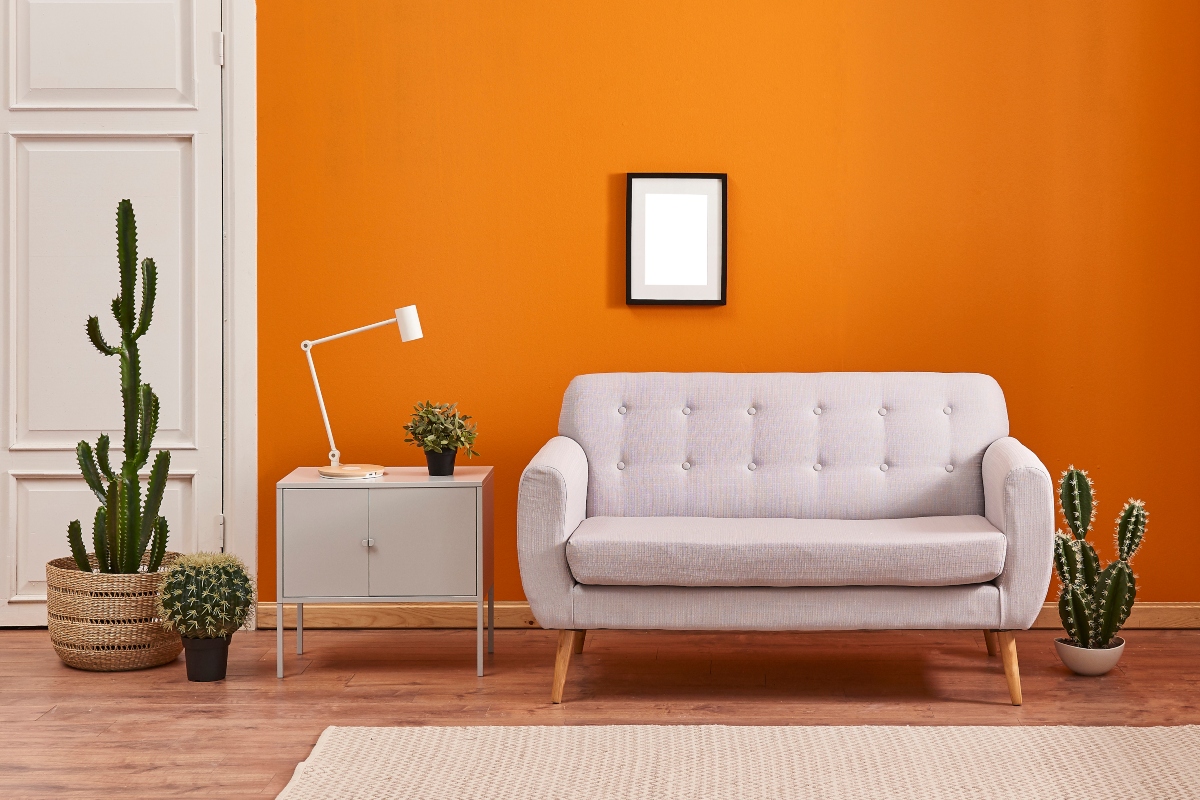 Don't overcrowd the room
As with well-proportioned furniture, it's also important not to overcrowd the room with a lot of furniture. Choosing multipurpose pieces will allow you to utilize your space in a more practical way. For example, we love using a small ottoman with storage as a coffee table or side table. You can also put blankets, pillows, and other items inside when guests come over or move the ottoman next to the other couches and chairs so it doubles as additional seating.
Have a creative layout
To make the most of your space and design a room that feels airy and open, do everything you can not to block any sightlines. If you have a small, narrow living room, for instance, place two couches facing opposite each other instead of in an L-shape, so it doesn't block the walking space between the pieces.
Decor is key
Drawing the eye up and out is another trick to make small spaces feel larger. Use the wall space to hang a collage of artwork and mirrors as a visual backdrop. Hang planters from the ceiling or position window curtains as far up to the ceiling as possible so your eye takes in the entire room.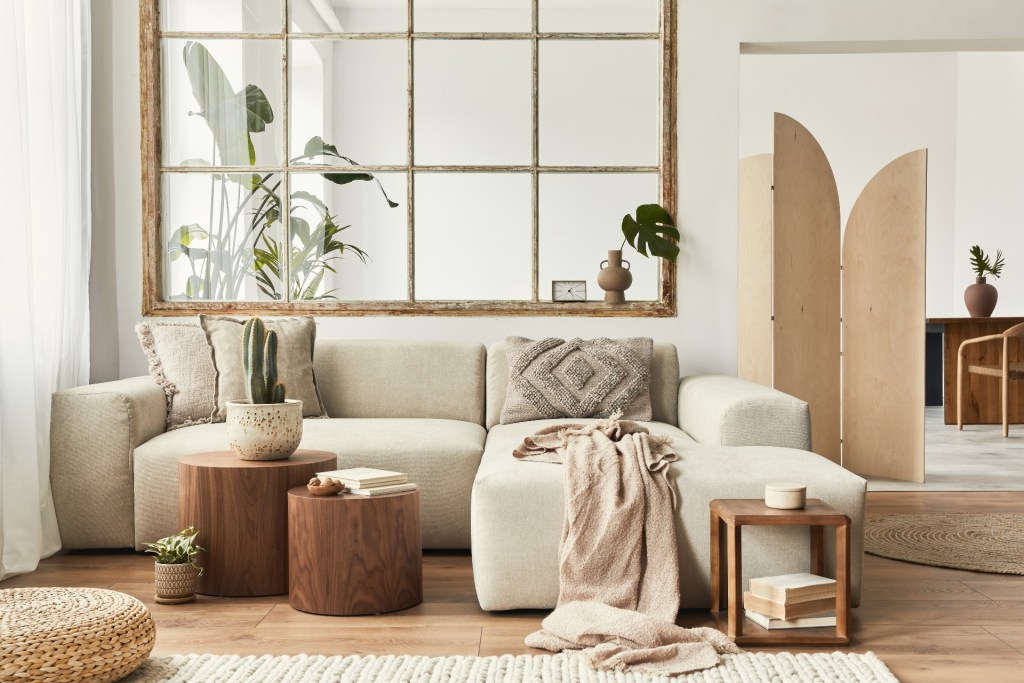 Mirror, mirror on the wall
If you have windows that let in a lot of natural light, place a large wall mirror opposite it to let light bounce off, creating a brighter and more open room. Otherwise, include multiple small to medium-sized mirrors within a wall collage to design a more eclectic look.
Define the space
Another idea is to make sure that, even though the room is small, it's well defined. Area rugs are a great way to visually expand the dimensions of the room while also making it feel warm and inviting. We love this abstract rug from Wayfair because it offers a fun geometric pattern that's neutral enough to match your existing decor.
Choose paint wisely
As with any room, if you want to make it appear larger, choose neutral, light-colored paint to encourage natural light to bounce off the walls, just like the mirrors. Neutral tones like ivory, light grey, pale yellow, or taupe will give the room the warmth it needs without making it feel closed off and dark.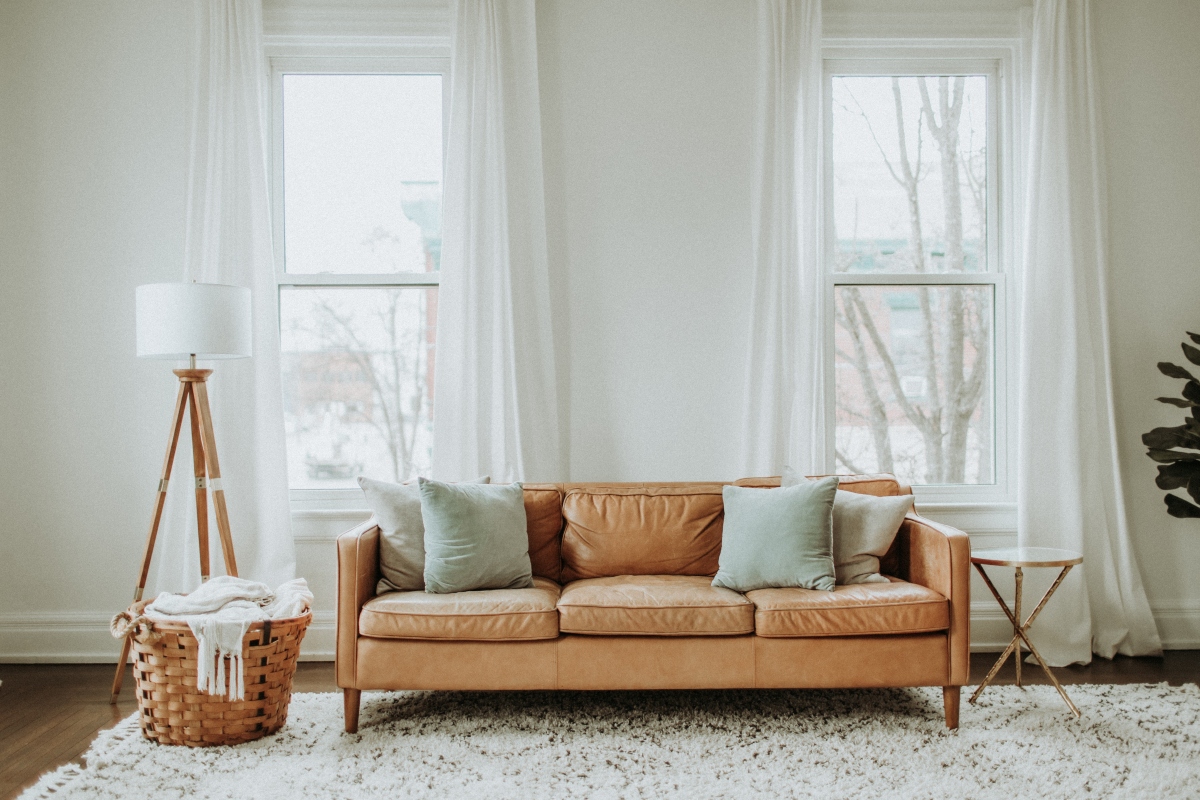 Let the light shine
Keeping your living space light and bright is critical for any small space. If you don't have large windows to let natural light flow throughout the day, buy lamps that offer a lot of light into the room. You can always choose a variety of table lamps, floor lamps, and other types of lighting. For a more dramatic touch, go big and add a hanging chandelier that adds illumination and acts as a lovely statement piece.
Following these eight guidelines will ensure your small living room doesn't feel too cramped when you are in it. All it takes is a little planning, measuring, and shopping to make the most of the space you do have. The key is "less is more" when designing around a small living room — the less crowded it feels, the more you can enjoy the space. While everyone loves an oversize sectional or extra wide coffee table, that may not be possible for your limited space. Instead, be smart about your purchases and pick pieces that are both stylish and functional. You don't have a lot of room to make a big impression, so every item counts.
Editors' Recommendations