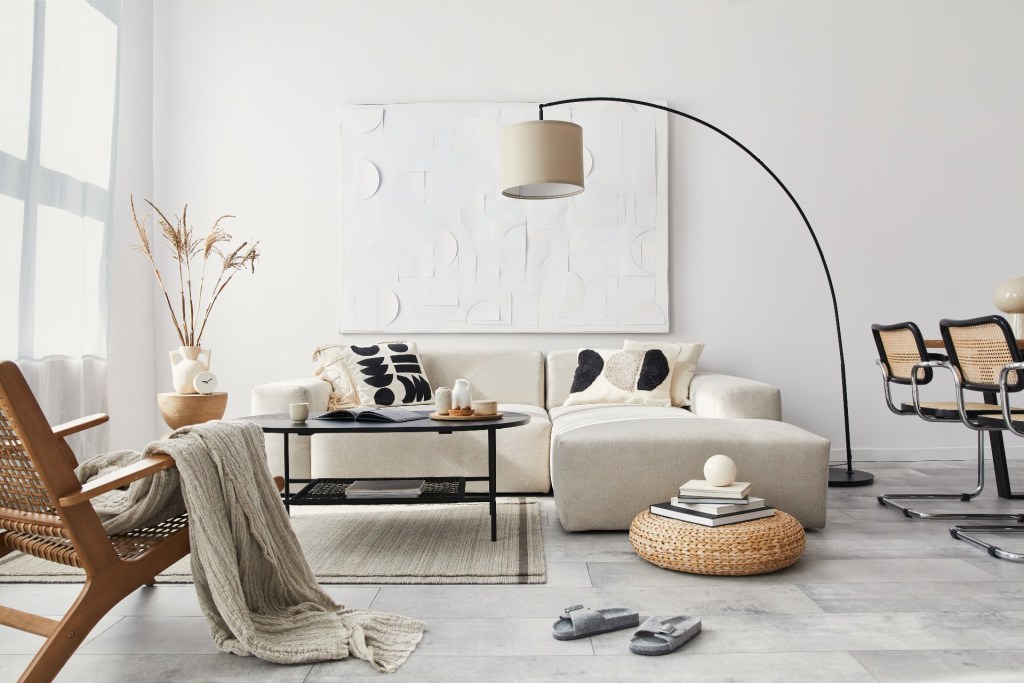 Who doesn't love furniture pieces that can do double duty? For small spaces, multifunctional furniture gives you options where you might have none. They are a great way to maximize space and offer innovative storage solutions. Not only will using one save you square footage, but its multifunctional uses also mean less expense down the line. With multifunctional furniture ideas, your space will be one that looks put together and functions efficiently.
What is multifunctional furniture?
Simply put, multifunctional furniture provides more than one function. They can be anything from a chair to a table. It gives you the advantage of having a piece that serves its primary use and another use. Since you only need to purchase one item, using them in a design can save you money. Often space savers, these pieces can be chock full of storage. They are also versatile enough to be used in multiple rooms throughout your home.
Modular sofa
These shapeshifters work well in any room because you can change them to fit the dimensions you have. They are ideal if you often like to change your layout as they give you options. Generally, they come with a chaise lounge which can be switched around or removed when needed and sometimes have hidden storage compartments. Often, you can convert them into a sleeping area, so they work well for overnight guests as well.
Pull-out sofa
Every living room should have seating. Why not have some that second as a sleeping space? Don't have a guest room? No problem when your couch turns into one. Pull-out sofas have come a long way, and today there are many combinations and configurations to choose from. What if your space is too petite for a sofa? Some chairs transform into twin-size beds.
Futon or day bed
If you frequently have overnight guests or need an additional sleeping space, a day bed or futon can offer you seating space by day and easily be converted to a bed at night. Simply add accent pillows or a textured throw to style it as a couch. The slimmer profiles on both mean they work better in smaller spaces that can't accommodate the bulk of a sofa bed.
Nesting tables
These handy tables offer a lot of versatility. Usually in a trio, when not needed, the two smaller tables tuck inside the largest one. Then on occasions when more surfaces are needed, they can be pulled apart to offer three tabletops. They can even be used as a desk for laptops and other items if needed.
Coffee table with storage
By the look of it, you would assume it was your standard coffee table but lift the tabletop, and a large storage compartment is revealed. Great for storing games, toys, and any odds and ends, these tables come in any design style.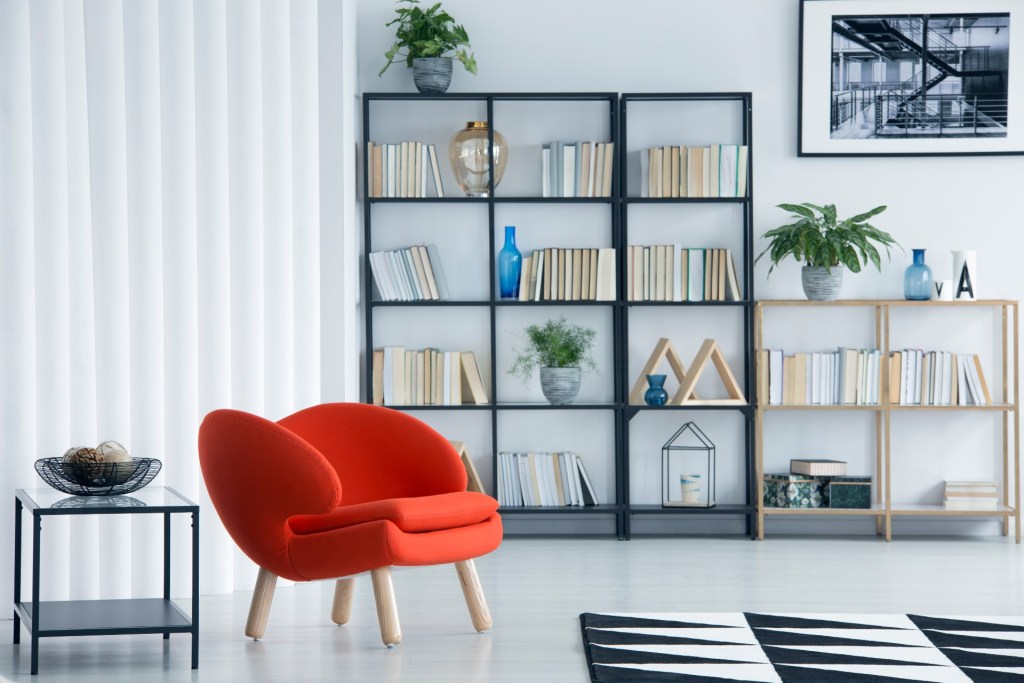 Barely-there side table
When space is minimal, these sleek side tables slide into action. Often sleek and minimal in design, the base easily fits under your couch, so it doesn't take up any valuable floor space. The top surface is ideal for keeping drinks and remote controls within reach.
Storage ottomans
Often used in place of a coffee table, these large, padded pieces work well with a tray on top. The inside offers large storage space for toys, books, and other items. Since they are cushioned, they make a comfortable footrest or additional spot to sit when needed.
Storage cube
This can be one of the most flexible pieces to add to your design. Use it as extra seating, an ottoman to prop your feet up on, or a side table when you need one. It can be housed in a side location in the room and pulled around the coffee table when company comes.
Bookshelf
Don't underestimate how useful a bookcase can be in a living room. This simple piece of furniture can accommodate many items. The most obvious may be to house books, but they can also hold decorative accessories, family photos, and storage baskets. The top surface of a low bookcase works well to put your television on, and a taller one will take advantage of vertical space.
By bringing multifunctional pieces into your living room, you have furniture that offers flexibility and saves you money. Once you see how well they work in one space, you may just be tempted to add one to every room in your home.
Editors' Recommendations