A midcentury modern living room has remained a popular design choice for many long after it first appeared. The slim, clean lines and symmetry bring order to any room, and the color palette is neutral and inviting. The classic look never goes out of style; however, if you are looking to breathe new life into it, there are a few things you can do to keep it updated but true to the original timelessness of the design.
We asked the experts about how to keep things feeling fresh in a midcentury modern home while still holding true to the shapes, colors, textures, and lines that make the style unique. Anna Franklin, interior designer and founder of Stone House Collective, gave us some easy and fun ideas to keep it feeling fresh in 2022.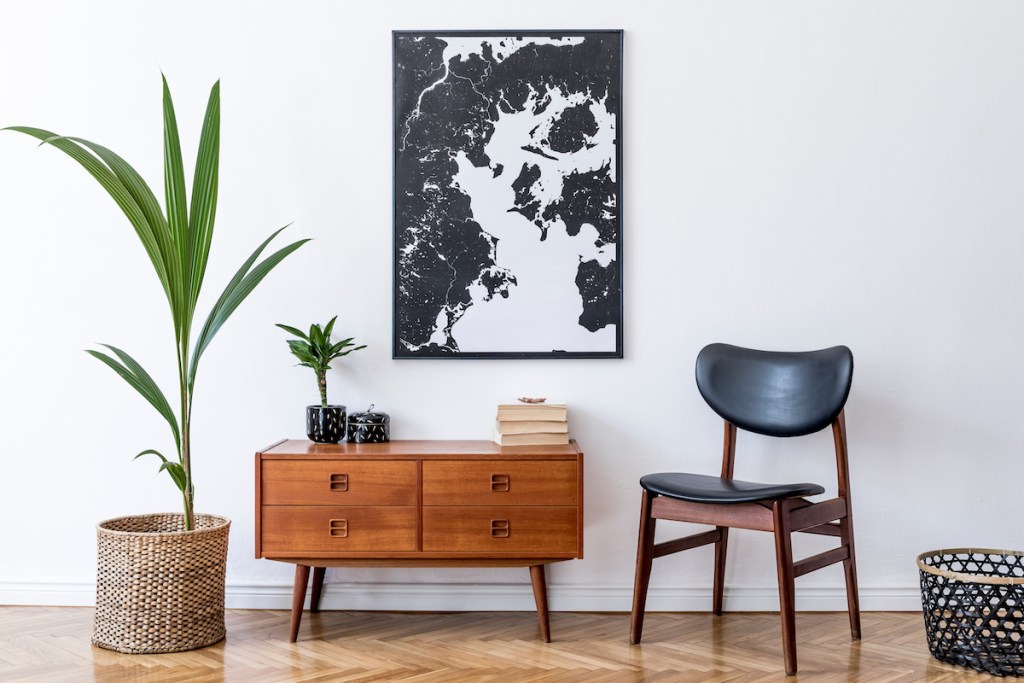 How to keep a midcentury modern living room feeling less orchestrated
If you're a midcentury modern fan, you probably loved everything about the hit series Mad Men. While we happen to agree the show is incredible, styling your home exactly like it may be too much.
"The look feels overdone to me," Franklin said. "These are spaces that are heavily dominated by walnut wood, spindle legs, and geometric prints; in other words, it looks straight out of the show!"
If you want to pay homage to the series and style, pick only a few pieces of furniture and colors and design around those. It doesn't need to be floor-to-ceiling design to pull off a midcentury modern look. Don't forget, you can add in other design styles to the mix to help break things up and avoid it feeling over-orchestrated.
How to refresh your mid-century modern living room
For Franklin, it's all about balance when it comes to staying true to the design and keeping things fresh. "You will want to strike the right balance between midcentury and modern trends when it comes to keeping midcentury modern pieces feeling fresh," Franklin said. "Think of it this way: You want your home to feel modern, and not like a museum of the 1960s."
Getting it right might take a bit of experimenting, Franklin said. "You can achieve this balance by playing around with different styles and textures, such as adding a glass-topped table with chrome legs on top of a textural rug, or next to a transitional couch," she explained. You can also add in a retro color scheme like pops of primary red, blue, or yellow, which still pay homage to the time but with a newer twist.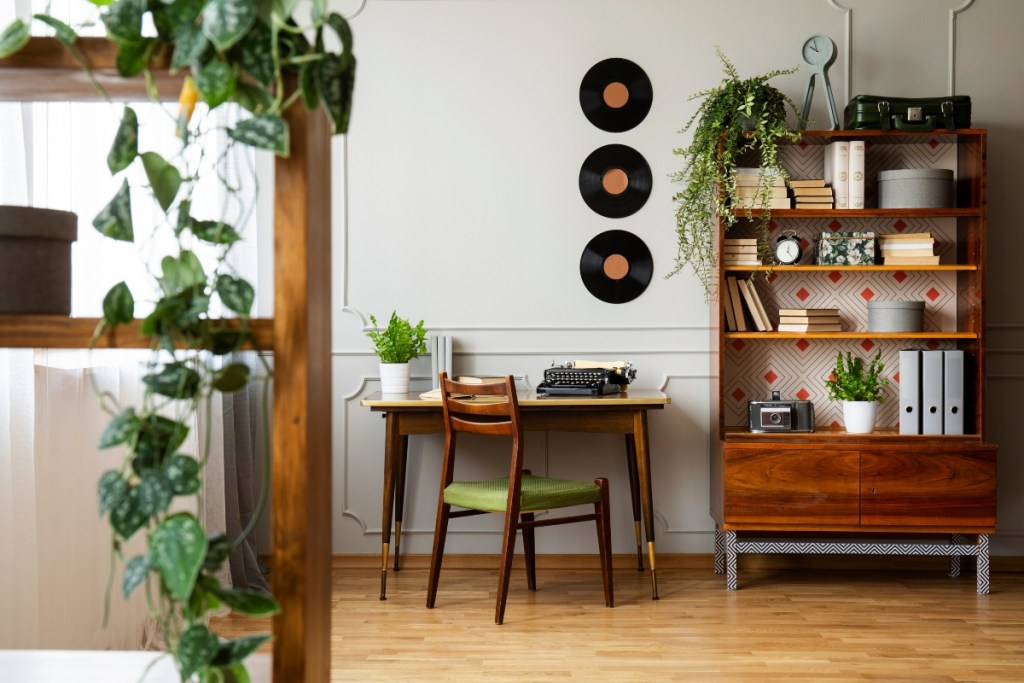 Do's or don'ts to avoid a theme that's too overdone
It's all about balance with any design or aesthetic, and midcentury modern design is no exception.
Less is more
"Don't go overboard with adding midcentury modern pieces to your home. Again, this follows the rule of not making your home feel like a 1960s museum," Franklin said. This could mean investing in a few pieces of wood furniture or choosing one primary color palette. Add in pieces like updated wallpaper or an area rug that will give the room a fresh feel.
Embrace neutral pieces
"If you find yourself feeling like you've overdone a theme," Franklin said, "one thing to do is add in neutral and non-thematic pieces." This could come in the form of a houseplant, wicker basket, or rattan light fixtures. This will go a long way to break up the feel and "keep it fresh." Adding in more modern elements like concrete or gray wall paint can also add a new twist to a classic room. We also love the pops of color that can come from a well-placed hot pink chair or bright yellow throw pillow.
There are plenty of places to find mid-century modern living room decor and furniture, so do your homework and look online at furniture placement, colors, and patterns before you buy. Sites like Wayfair, Article, Overstock, and Houzz are great at showing various styles that work well together to create a cohesive but not overdone room.
Symmetry is also a foundational part of this design, so take time and arrange (then rearrange) furniture and rugs to create a symmetrical space that is easy to move around in but doesn't feel too cold or uninviting. Your living room is a place you entertain and gather as a family, so you want it to feel warm and welcoming to anyone who enters. Taking a few of these suggestions will go a long way toward doing just that.
Editors' Recommendations