After perusing the internet for some new home makeover ideas, you've likely come across some fairly questionable trends. Despite the flawless appeal of interior design magazines and the plethora of amazing DIY projects on Pinterest, bad home design trends still exist and can coax the unknowing homeowner into a regrettable remodel. Of course, there are some strange trends like wall taxidermy, the outdated but ever-present popcorn ceiling, or faux '70s wood paneling. But nothing can compare to the tragedy that is carpet in the bathroom.
Carpet in the bathroom is by far one of the absolute worst design ideas. While there are several reasons why you should avoid this at all costs, we think it's also important to understand how it ever gained popularity in the first place.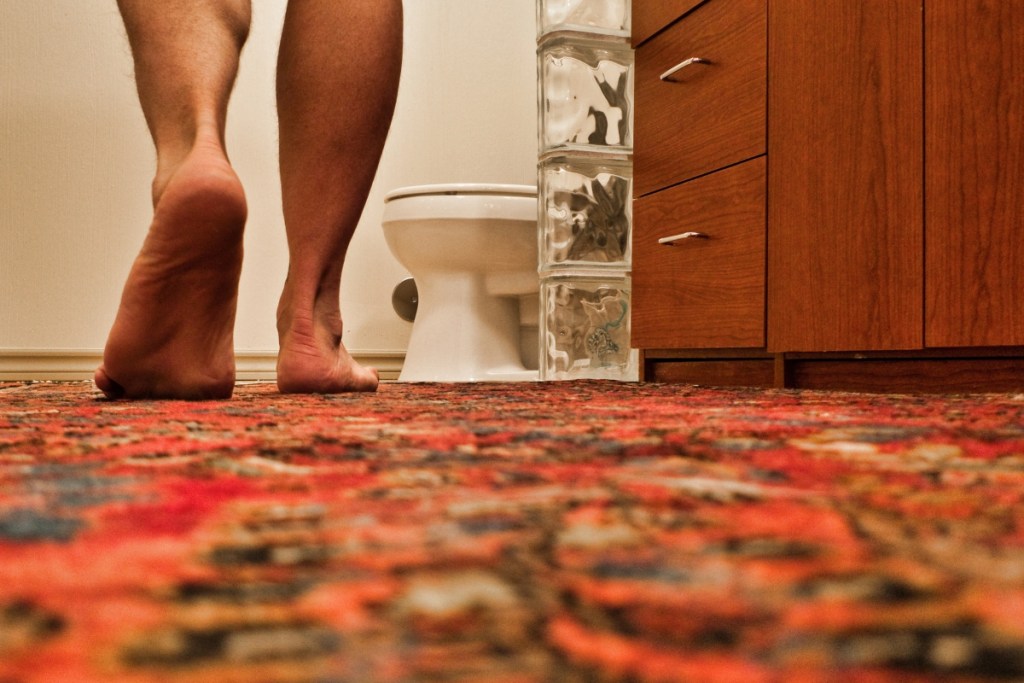 Why would someone put a carpet in the bathroom?
According to Retro Renovation, installing carpet in the bathroom became a trend in the 1950s, shortly after the end of World War II. People began to get involved with decorating their spaces and were eager to try out new styles to express themselves. Additionally, wall-to-wall carpet was considered a luxury up until this time since production was costly, and many families couldn't afford to spend money on decor during the war. Thanks to innovative technology and economic improvement in the 1950s, the average family could participate in this trend.
However, the carpet-in-bathroom trend really took off in the '60s and '70s as people began experimenting with decor. Many homeowners enjoyed the plush and comfortable feeling of stepping onto a soft carpet while in the bathroom, while others favored the bright colors and patterns available.
Is it okay to have a carpet in your bathroom?
While carpet in the bathroom was a desirable addition to many households between the 1950s and 1970s, the trend wasn't one of the best ideas to enter interior design. Today, most households use tile in the bathroom, as it is one of the best materials for moisture resistance. Unfortunately, carpet cannot do the same.
One of the main drawbacks of wall-to-wall carpet in the bathroom is moisture control. As you might expect, carpet retains a lot of moisture, leading to mold or mildew buildup over time. The CDC advises against the use of carpet in the bathroom, as a soaked carpet harbors harmful allergens and spore-growth that can cause a number of respiratory illnesses and infections.
While wall-to-wall carpet became a popular trend in mid-century homes and we usually see trends return in cycles, it's best to avoid placing carpet in moisture-rich areas like bathrooms, basements, and kitchens.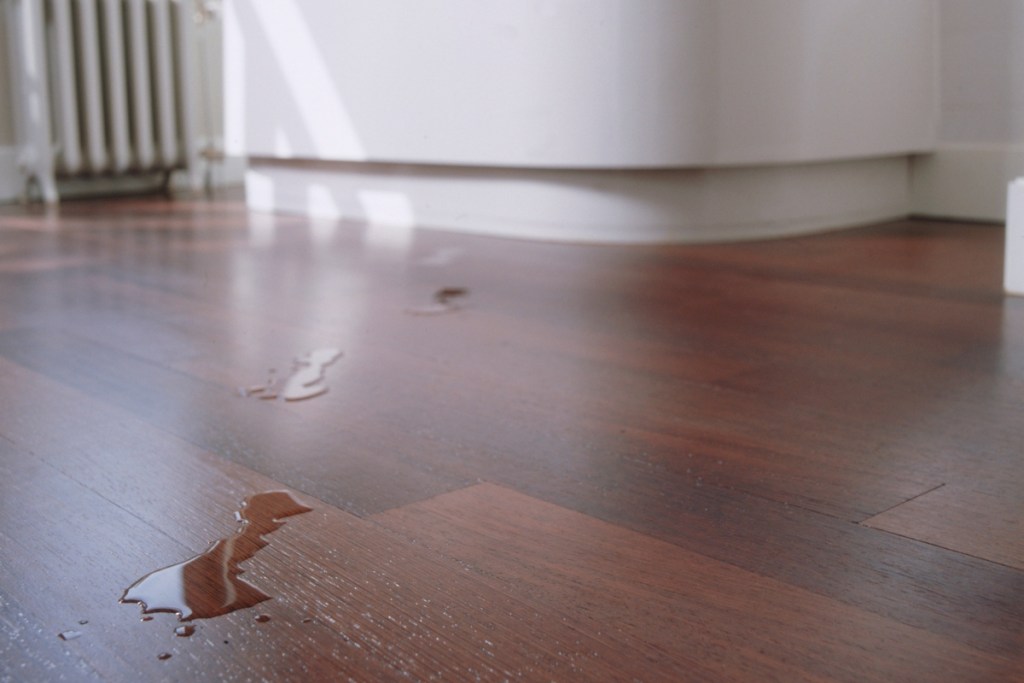 What kind of carpet can you put in the bathroom?
The main reason carpet in the bathroom became a much-wanted addition to many homes is because it offered a plush and luxurious feel to the bathroom. Unfortunately, bathroom flooring, especially tile, can be cold and harsh on the bottoms of your feet. Additionally, water on tile can make for a slippery surface that can be a danger for any member of the household.
While we strongly advise against carpet in the bathroom, there are still ways you can add a soft and plush decor addition to your space.
Opt for a specialized bath mat
One of the most common bathroom "carpets" used today is the specialized bath mat. Bath mat sets are a great way to add a slip-resistant and comfy item to your bathroom. With these mats' range of colors, shapes, and textures, you're sure to find something to suit your decor style. Additionally, these mats are great for moisture and mold control since you can easily toss them in the washer and dryer whenever you want.
Use an area rug
To cover a larger space, area rugs and runners have gained a lot of popularity. Similar to the bath mats, they'll provide a non-slip, warm, and cushioned space for your feet while also enabling you to control moisture in your home. If the rug is soaked after a shower, toss it in the washer and dryer to easily cleanse it. Additionally, area rugs can offer a lot of coverage that looks and feels similar to a wall-to-wall carpet but allows you to easily clean up any excess water or remove any unwanted stains.
Try a woven piece
Recently, woven bath rugs have also been introduced as an innovative technology that allows homeowners to incorporate several unique textures into their spaces. Easy to clean and water-resistant, woven pieces can be a great addition to bathroom spaces, especially in boho, Scandinavian, and Mediterranean designs. While this type of rug is less plush than the alternatives mentioned above, it can lend a sleek and stylish look to your bathroom and still enable you to easily clean your space when necessary.
Adding carpet to the bathroom is one of the worst design trends in home design. Since a carpet will inevitably retain moisture in a bathroom, this failed design fad encouraged mold growth that introduced allergens and illness to many families. If you recently bought a home with carpet in the bathroom, it's best to remove it and hire a professional to find and remove any mold or mildew. (And let's face it: Chances are, that bathroom is so old you'll probably want to do a full remodel anyway.) If you want a comfortable and plush decor addition to your bathroom space, we recommend trying one of the above alternatives for a safe and healthy home.
Editors' Recommendations