For the past several years, neutral colors like gray and off-white have been the standard for interior decorating. While gray and white are easy colors to match with and build onto, they can come off cold and lacking in character. Looking to add some originality to your interior decor? Terracotta is the new neutral color if you're over those bland grays and whites, and it'll give your home a warmth and elegance that you didn't know you were missing.
Think it won't go with anything? Think again, because there are more colors that complement terracotta than you think. For design ideas and ways to decorate with terracotta that go beyond seasonal decorations, read on — we've got some great ones.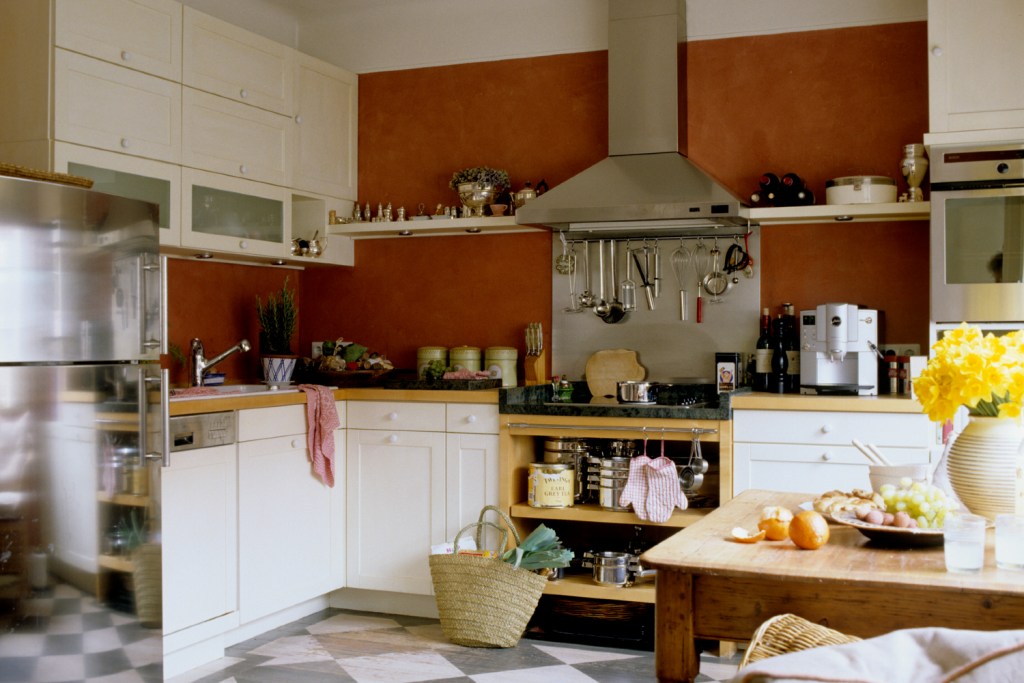 Go with terracotta walls
If you're ready for a significant change, paint the walls in whatever room you're remodeling with a terracotta shade. Terracotta is a rich and warm shade of orange that's surprisingly versatile. The color works with bohemian, coastal, or even minimal styles and has a calming effect, making it perfect for any room in your home.
Terracotta is not a color that you should pair with other intense tones, and it should definitely be the star of the show. If you're going to paint your bedroom walls terracotta, it's best to avoid dark tones. Using a lighter shade of terracotta will brighten up your room and create a relaxing vibe.
If you're not fully committed to painting an entire room terracotta, consider an accent or feature wall that will create contrast with the other colors in the room. Ideally, the other walls should be light, like pale gray or white. And remember, if you're going to paint the walls terracotta, choose furniture pieces of a different color — too much terracotta can be overwhelming.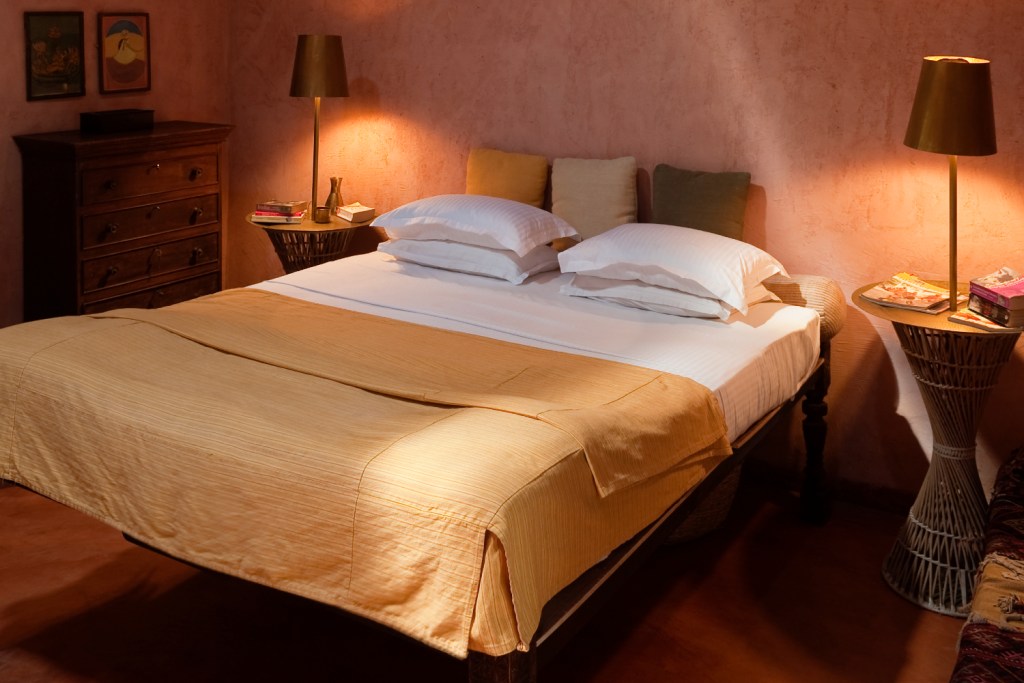 Incorporate terracotta furniture
If you want to go with terracotta furniture, remember that it should be the room's main feature. This will draw the eye without overwhelming the overall look of the room. Generally, this works with large pieces of furniture like couches, chairs, closets, or drawers. Couches and sofas are a great way to incorporate terracotta, since these pieces of furniture are designed for comfort, and the color will help amplify the effect. Chairs are also an excellent way to integrate terracotta, whether it be a set of comfy chairs or one terracotta seat as a statement piece.
Painting drawers or closet doors terracotta can be a great way to complement the furniture you choose and establish connectivity between the different elements in the room.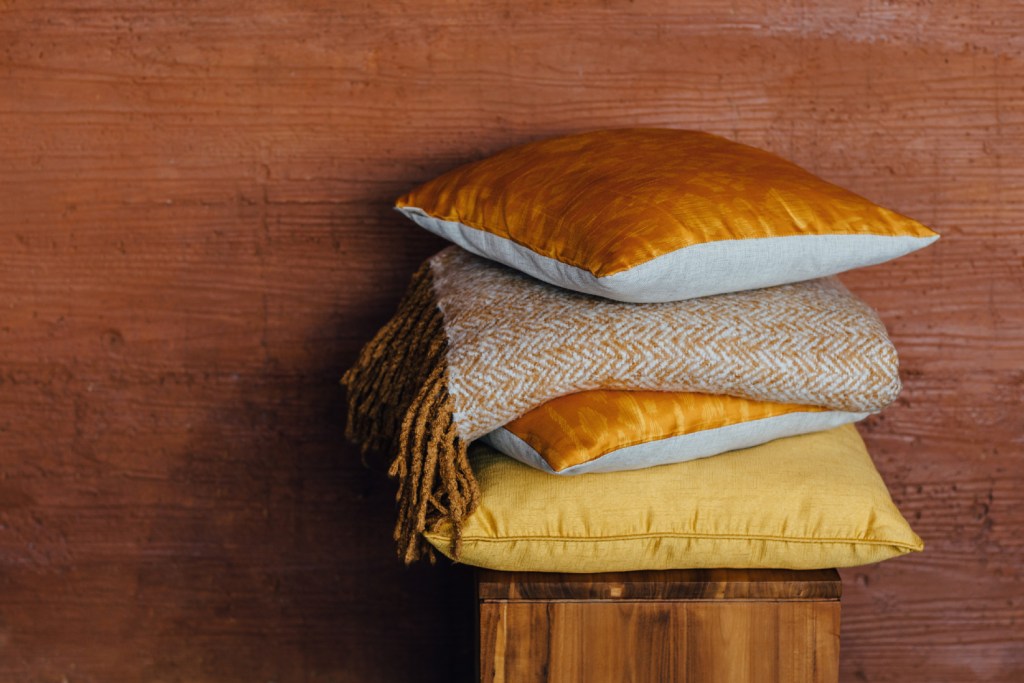 Colors that complement terracotta walls and pieces
Since less is more when it comes to using terracotta in your home decor, it's essential to be strategic and create contrast with the other colors in the room. To pull this off, it's crucial to make every element in the room count. For example, if you choose a terracotta couch, make sure it is the central feature in the room and that every other element revolves around the couch.
If you're wondering what other colors to pair with your terracotta furniture or walls, browns are a great option. Whites, grays, and even dark greens also work very well, and if your decor style is already rustic, you're well on your way.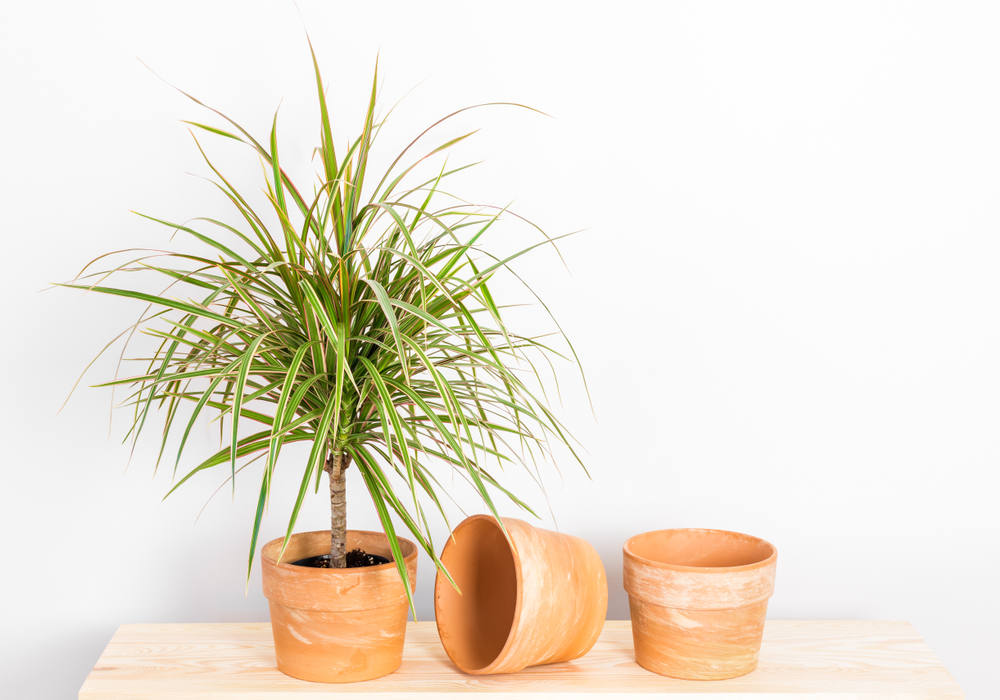 Other ideas for terracotta interior design
If none of the ideas above seem up your alley, don't worry; there are other ways to use terracotta to decorate your home.
Terracotta tiles on the backsplash or island in the kitchen will make for an exotic vibe.
If you don't want to do any actual remodeling, buying a terracotta rug or two will do the trick.
And don't forget about throw blankets and pillows, both of which will stand out in the room and bring a pop of color.
Of course, you can always start with a few terracotta pots for your indoor plants and go from there.
Terracotta may not seem like an obvious choice if you're looking to remodel or freshen up a room. Many people may be intimidated by a color that is so bold. But terracotta actually pairs well with more colors than you realize, and it goes great in several different types of interior decor. With this guide, you can use terracotta to create a relaxing, warm, and unique vibe, making it a perfect color to incorporate if you're looking for a change.
Editors' Recommendations