Deciding on a living room sofa can be a time-consuming task. You need to think about the size and shape as well as which materials will work best for your situation. Once you figure all that out, there comes an equally important question: What color couch should I get?
While it may seem secondary, choosing the right couch color can have a big impact on the overall aesthetic of your room. It also makes a difference when it comes to cleaning your couch and whether it shows pet hair, fingerprints, or wear and tear. The size of your space also comes into play when choosing the right color. You want it to complement other colors in the living room and any other room that joins it. Finally, if you are in the market for a new couch, you may want to know what colors are on trend to stay up to date and keep your place looking stylish for years to come.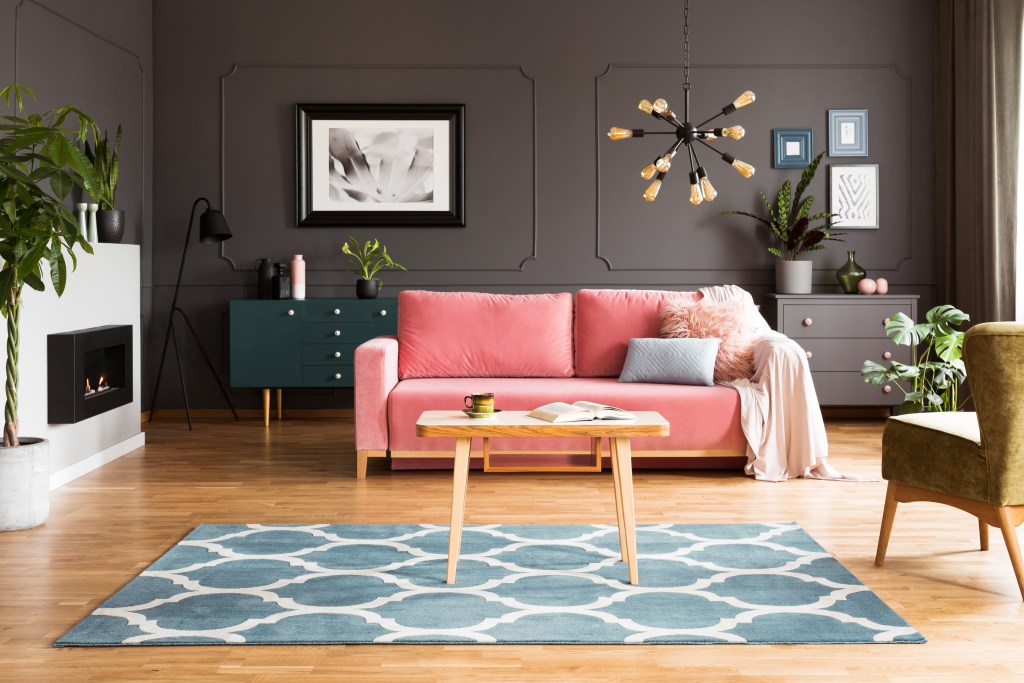 Best sofa colors for 2022
There are some fun sofa colors on trend now that will make your living room come to life. While cream and gray will never go out of style, there are bolder colors making a statement in hues of medium pink, blue, red, and deep green. Tweed and textured wool look stunning with pink and green, while the chalkier blues popular now look good with a cotton/poly blend material.
It's important to like the color and material of your new couch but also to ensure that it's conducive to your lifestyle. Of course, cream, beige, gray, and white will shine this year and well into the future, but if you're looking for a pop of color, add it in the colors mentioned above with throw pillows, area rugs, and cozy blankets.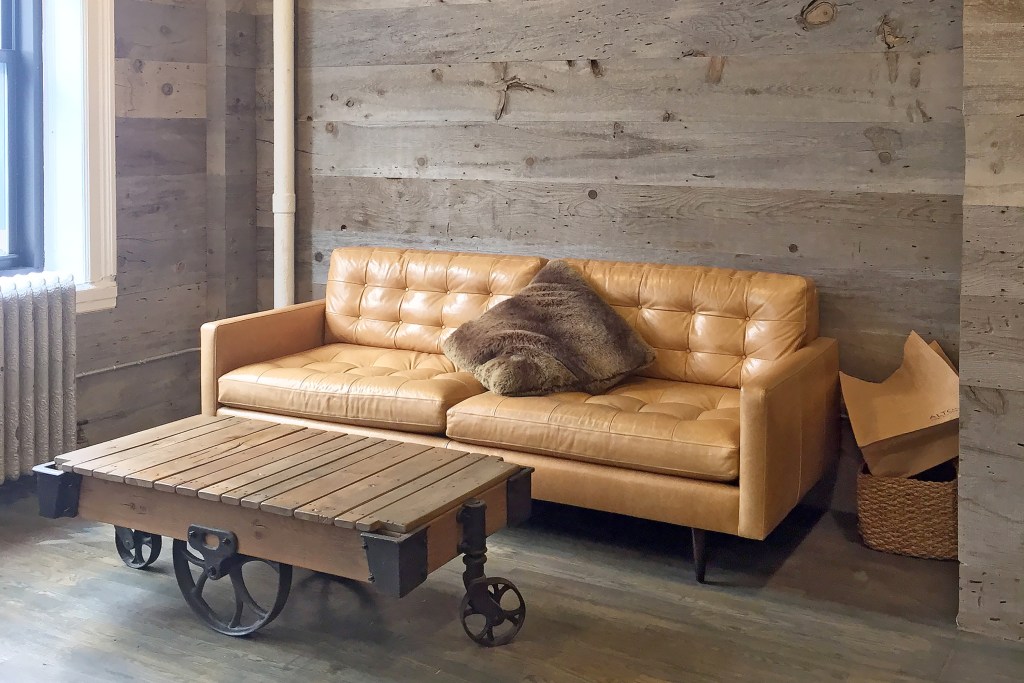 Sofa colors for a small living room
If you're short on space, the color you choose for your sofa can have a big impact on the room's perceived size. You don't want your sofa to stick out too much because the eye will be immediately drawn to it. Instead, keep your sofa neutral with shades of light gray, ivory, or tan, and use colors to draw the eye up and out with things like curtains, wall decor, and lighting. The key is not overdoing it in a room that's small so that there is plenty of space to walk around the sofa.
Some designers are of the opinion that you should choose a sofa that matches your wall color so it will blend into the background and make the room feel bigger. Just make sure you love the wall color if you go down this path!
How to decide on a sofa color
There are a few things to keep in mind before you land on a sofa color.
Know who will be using the couch
If you have little kids or pets that you allow on the couch, it may make sense to choose a darker color that doesn't show stains or pet hair as easily (and a material that's easy to clean). It's not that you want to match your couch to, say, your cat, but you may want to avoid a black cotton couch if you have a fluffy (and shedding) white cat. Then again, that's what washable slipcovers and pet hair removers were made for, right? Dark-colored sofas also don't show wear and tear as much as light-colored ones.
Consider the rest of the decor
You should also consider the other elements in the room. If you have a lot of color coming from decor, flooring, rugs, or other furniture pieces, you may want to opt for a more neutral couch color. Conversely, if you have a more neutral palette, a new sofa may be the perfect opportunity to add a pop of color.
Do your research
Do your homework and research different sofa colors and materials. Sites like Wayfair, Joybird, West Elm, and Room & Board have tons of options in an array of colors, so you're likely to find one that works for you. Just make sure you read the care instructions and know which products to use on your sofa so it doesn't become discolored or faded when you clean it.
Buying a new sofa is an investment, so you want to make sure you love it, whatever the color. Because it's a statement piece, if you are choosing other living room furniture as well, it makes sense to purchase your sofa first. Then, you can mix and match other pieces and wall decor that complement it. The good news is that the sofa is a perfect way to incorporate colors, textiles, and texture with accent pillows and blankets to add to the character and interest of your space.
Editors' Recommendations