Updating your throw pillow game can be a relatively easy and inexpensive way to completely transform the look of your room. There are so many options available in countless patterns, colors, and textures, so, understandably, it can feel overwhelming if you aren't sure exactly what look you're trying to achieve. While it ultimately comes down to personal preference, there are a few simple rules that will ensure you are making the most of your new purchases or reupholstered look.
Keep reading to learn everything you need to know about how to mix and match pillows on a sofa, accent chair, or chaise to create an updated and trendy room that will remain stylish for many years to come. Here are some of our favorite ways to pull these pieces together.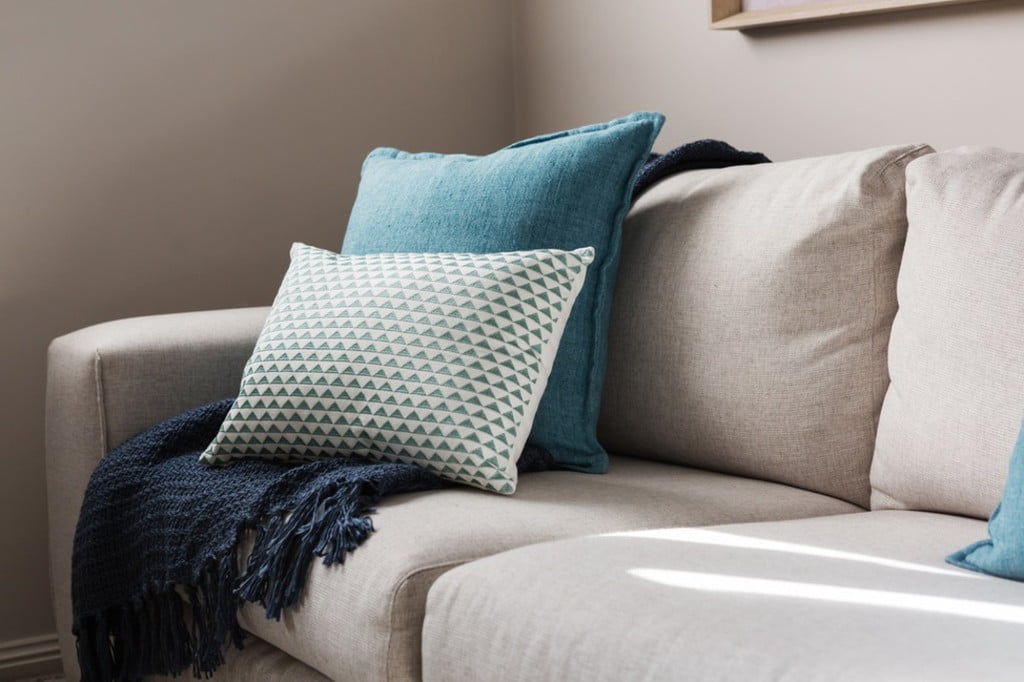 Experiment with throw pillow colors
Throw pillows come in every color under the rainbow, so you have tons of options at your disposal. While you want them to complement the other hues that adorn your living room, they don't have to match exactly. In fact, it's more interesting if they don't. Adding pops of color to a room with a more neutral palette can accent the space, drawing attention to the most exciting features. For instance, if you have leather couches and more industrial decor, incorporating mustard or sage green pillows next to black and white patterned ones breaks up the muted tones and gives your guests something to focus on. While the pieces don't have to match per se, creating a cohesive color palette makes the entire space interesting, not just a few stand-out pieces. If you have statement pillows, try to incorporate the color or pattern more subtly in the wall art or mantel decor.
Have fun with it
For the couch, choose complementary colors that won't fight for attention (unless you love the boho look, then by all means go there). It's also fun to mix up the fabrics on the pillows so it doesn't look monotonous and flat. Mix linen, faux fur, cotton, and wool pillows together to achieve an interesting look that has more dimension and visual interest. Always mix sizes and shapes as well so there's depth when you layer them atop each other.
Similarly, mix patterns together to achieve a more eclectic design, combining plaid, toile, and floral designs along with some solid pillows.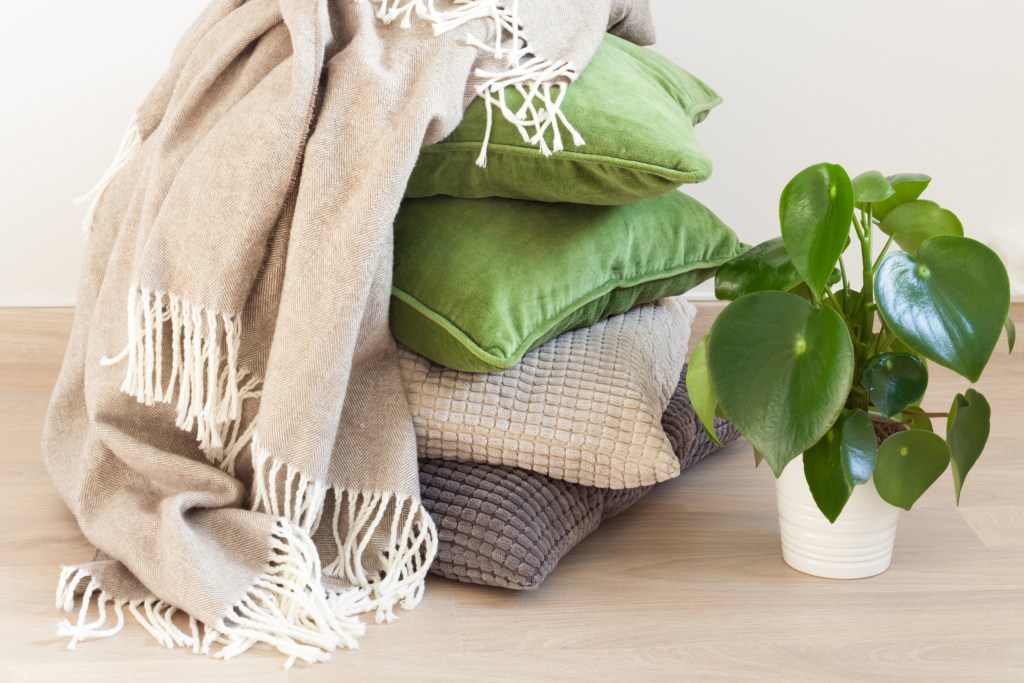 Go against the grain
The best part about pillows is they don't need to match or be coupled together. While symmetry certainly has a place in some styles of home decor, throw pillows don't need to abide by this rule. In fact, pillows in groups of three or more look better than two pillows in the corner of a couch. If you have a more modern or traditional style, it may feel more comfortable to go with similarly sized or textured pillows, but that won't always achieve a fresh and modern look. If you need inspiration, check out designer websites, Instagram, or peruse your favorite retail stores to get an idea of what you like and don't like. More likely than not, you'll find these schemes are full of fun and cohesive (but not identical) pillows that give the space some personality.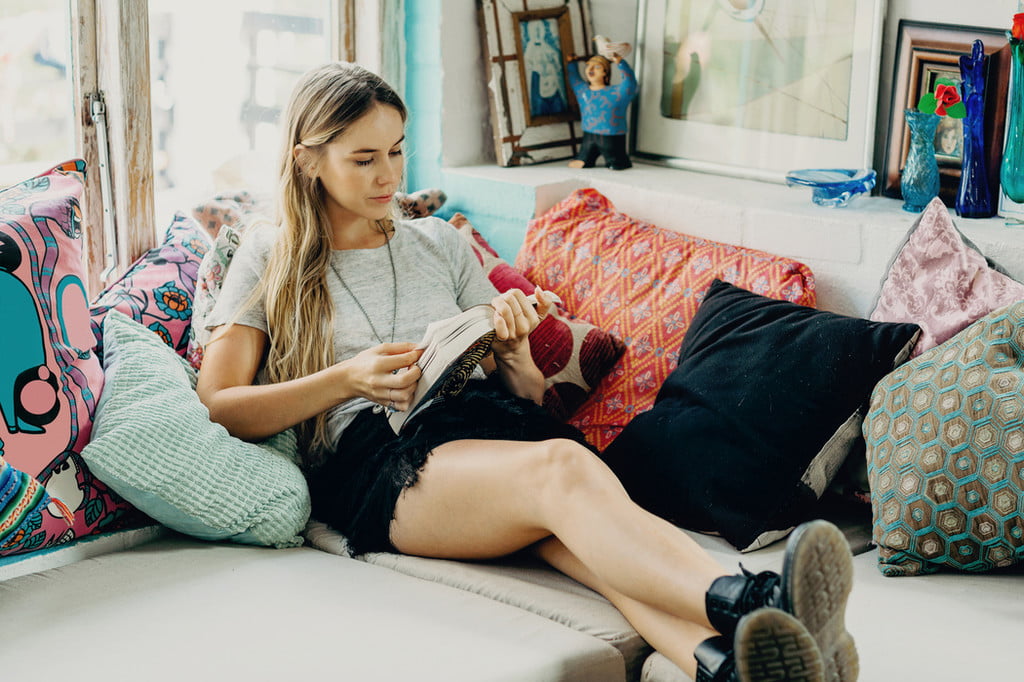 Comfort rules
At the end of the day, fashion will give way to function. Regardless of how beautiful your design is, it will really only impress guests if it's warm and comfortable enough to sit down and relax in. Pick pillows with a feather-and-down fill, as this will be supple and bend around the body more. Alternatively, synthetic fills can be stiffer, but they are much more affordable. Keep in mind that, if you're choosing a fill like goose feathers, you will have to deal with actual feathers poking out of the cover, even with two or three pillow protectors. Unfortunately, that's just the price you may have to pay for comfort.
You can find high-quality, cozy pillows at stores like Pottery Barn, Restoration Hardware, Wayfair, West Elm, but don't forget about big box stores like Target and even Ikea for affordable, well-crafted options.
Regardless of what you pick, it's hard to go wrong with a beautiful, soft pillow. You may want to play around with them once they are in your home since the pillows you love in July might not match your aesthetic in the wintertime. Luckily, these inexpensive adornments are versatile and easy to switch around, so you can adjust the style as your tastes change.
Editors' Recommendations