If you're feeling tired of your weeknight home-dining experience, you are not alone. For most of us, Monday through Thursday dinners tend to be a pretty humdrum event that rarely ever changes from one week to another. But don't beat yourself up about this. The reality is that we don't usually have the time to make weeknight dinners a memorable experience, so we settle for the same mundane routine or end up eating out due to sheer boredom.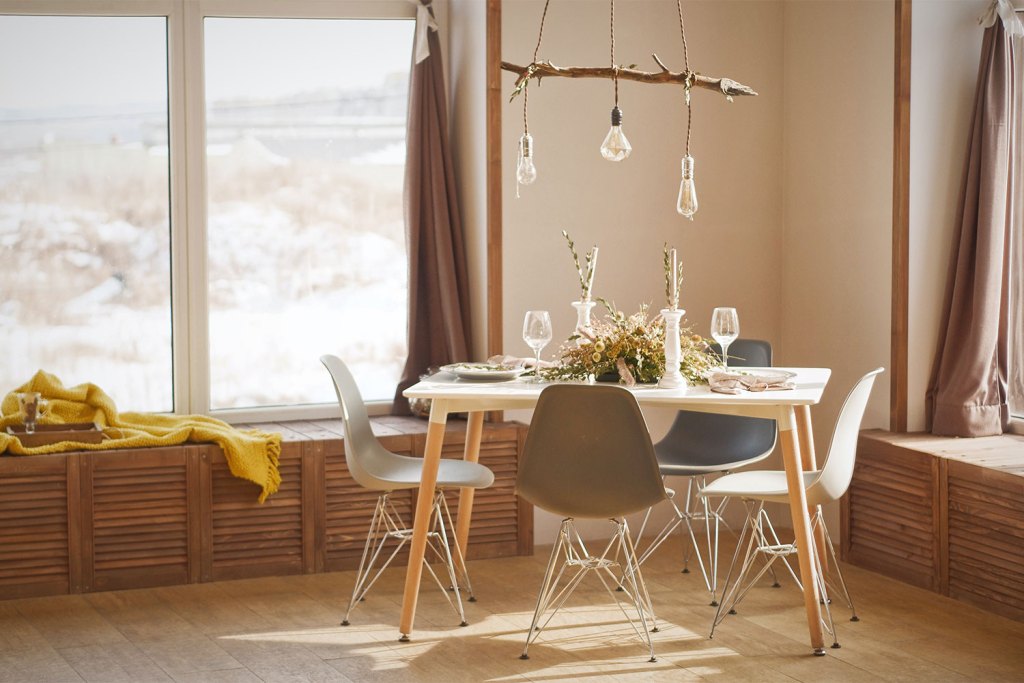 When you find yourself dreaming of Friday night dinner with friends and wishing to get out of the weeknight-dinner rut, the solution is not necessarily to whip up elaborate dishes. More than gourmet meals, what you may be craving on those everyday suppers is the understated ambiance and trendy mood of a night out.
Rather than spending hours in the kitchen, a better way to elevate your mid-week dinners could be to give your dining room a boost. From the small details to a more comprehensive remodel, there are many ways to give your dining room that oomph that will get you excited about dinner time again. We've put together a list of 30 stunning dining room ideas that'll make every weeknight dinner a special affair.
Coasters: If it's been a while since your got yourself new coasters or you don't use them now, you'll be amazed by the difference these table accessories can make. There's just no denying that beverages taste more refreshing when placed over a pretty coaster.
Colorful glassware: Why settle for plain, clear glasses when you can sip your drinks from colorful glassware that feels stylish? Get them in an assortment of colors, for a splash of luminosity that makes every night feel like a celebration.
Silverware: If you've settled for ordinary utensils, it's time you upgrade to a refined set of flatware that makes food more appealing. You don't have to spend a fortune, just go for a classy design that feels tasteful and modern. Gold-plated flatware adds a touch of elegance.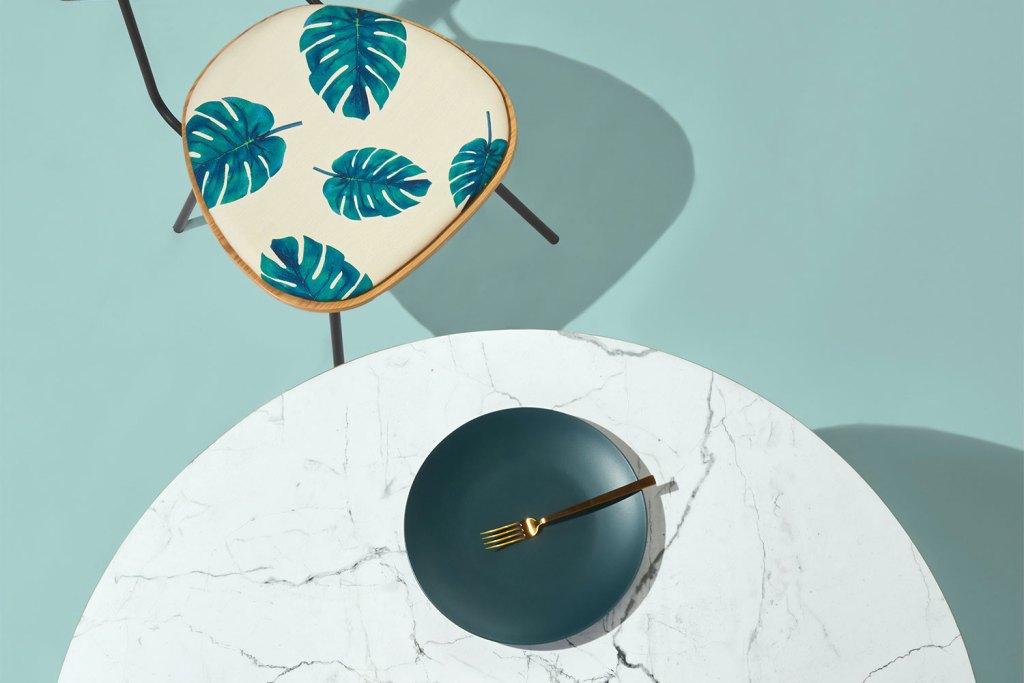 Plates: We all know that food presentation matters, but we often don't realize that we've been eating out of the same scratched dishes for years. Experiment with the colors and shapes of your plates, or splurge on fancy china and use it on a daily basis.
After-dinner dishes: If you love dessert or coffee, make every night special with a beautiful set of after-dinner dishes that will close the evening on a sweet note.
Salt cellar: Toss those old salt and pepper shakers that you inherited from your parents and get yourself a sophisticated salt cellar. They're an inexpensive way to add a touch of personality to your table.
Serving spoons: Invest in some nice serving spoons and make your momma proud. They're a long-lasting purchase that looks and feels elegant every time you use them.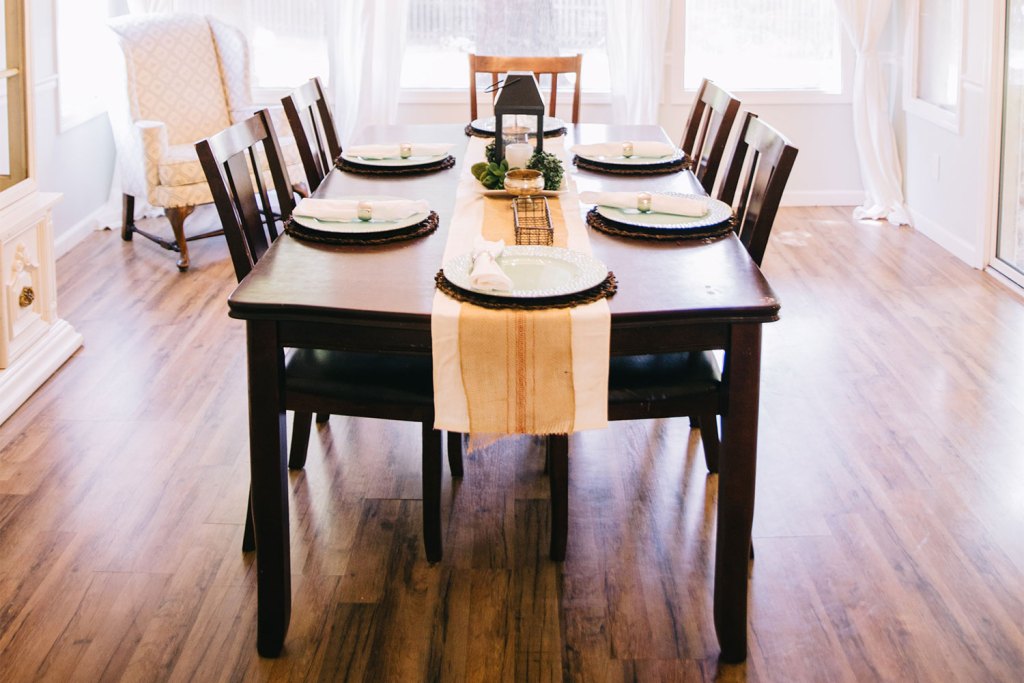 Serveware: The way you serve food makes a huge difference when it's time to sit down and eat. Salad bowls, tagines, tiered platters, or taco holders are a fantastic way to adorn your table and make food more fun.
Water bottles: If you drink water with your dinner, why not serve it in charming glass bottles that are eco-friendly and durable? You can recycle from other beverages that you purchase at the store, for a truly green vibe that the planet will also appreciate.
Napkins: Speaking of being green, making the switch from paper to cloth napkins is a great way to add texture to your table while lowering your carbon footprint. Get napkins in interesting patterns or solid colors to boost your table decor.
Table runner: If you like the idea of using textures but don't want to use a full tablecloth, runners are the way to go. They add a sense of warmth and make it look like you worked a lot harder than you really did.
Flowers: They are easy, natural, and always beautiful. Flowers are an inexpensive way to add a sense of happiness and freshness to any table.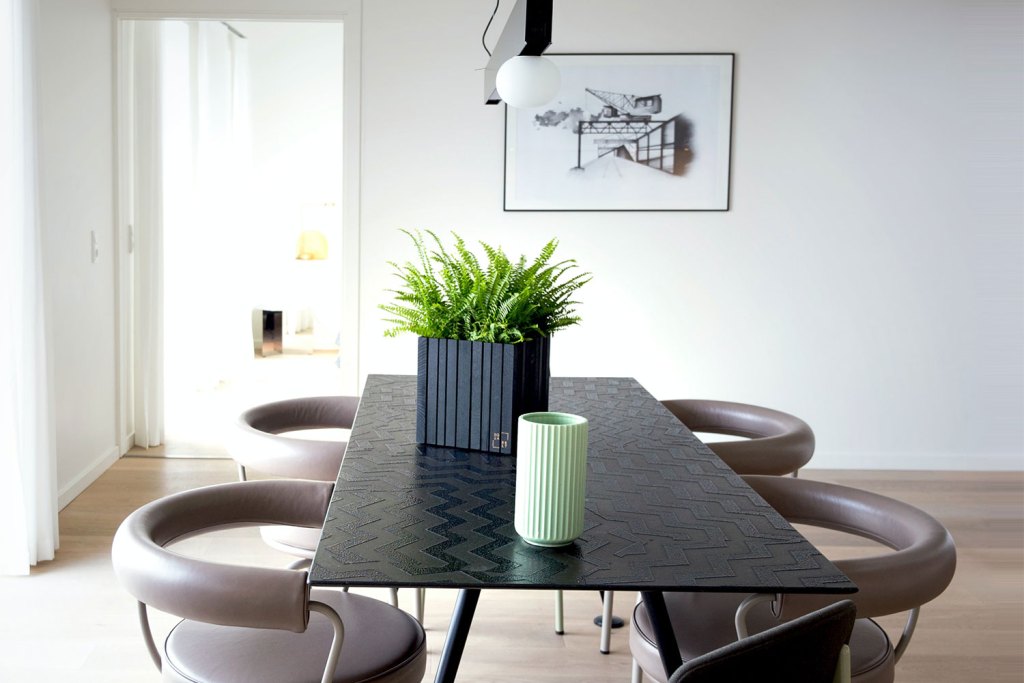 A plant: Bring the outdoors in with a plant in your dining room. You may even find yourself making healthier food choices, plus you'll feel more energized while you eat your meals.
Add candles: A little bit of romance is always good. If you're wanting to add a sense of intimacy to your weeknight dinners, bring on the beautiful glow of candles.
Curtains: Curtains are a fantastic way to add warmth, patterns, and texture that make any room immediately more interesting. The dining room is not an exception.
Area rug: Bring the entire room together with an area rug under your table. It creates a welcoming, homey feel that makes everyone want to spend hours at the table. Elle Decor suggests investing in a good rug.
Light fixture: Make a statement with a new light fixture that shows off your sense of style and personality. From ultra-modern to classic, lighting is a sure way to create a drastic change that will make you want to spend more time at the dining table.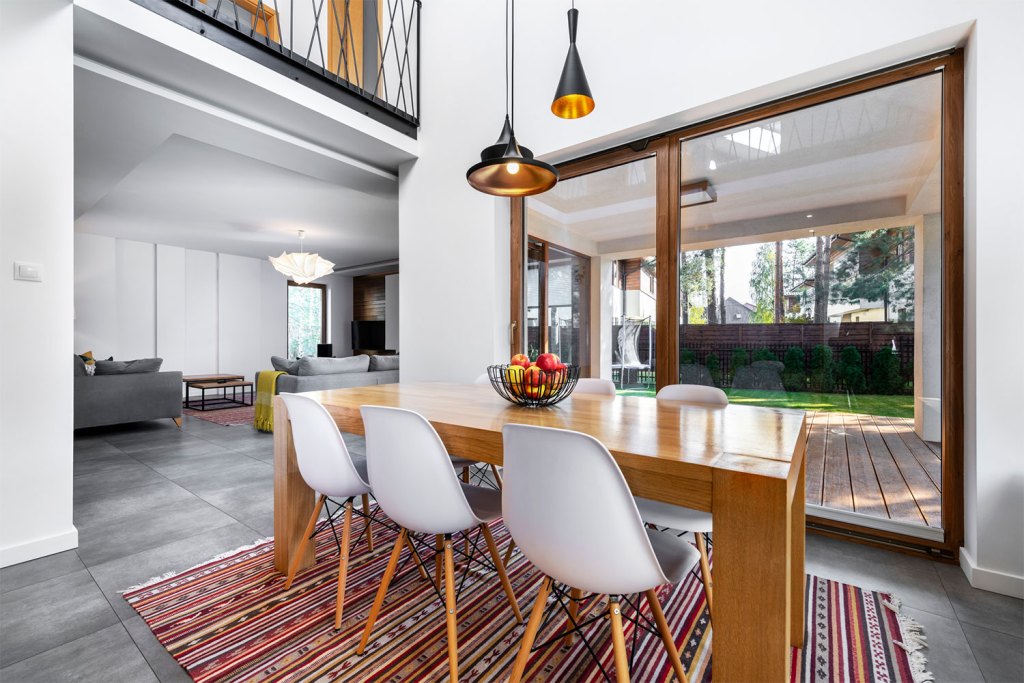 Oversized artwork: Blank walls are not inviting, but finding several pieces of artwork that look good together is actually a difficult task. Instead, you may want to opt for an oversize piece that is a conversation starter and gives your dining room a cohesive look.
Add a mirror: If you can't decide on the right kind of artwork, you can always place a beautiful mirror in your dining table. Create a sense of expansiveness and elegance with a well-positioned mirror or collection of mirrors that are chic and modern.
Add family photos: What better place to celebrate family than at the dinner table? Capture special moments and frame them, for a beautiful collection that will remind everyone of why dinnertime is special.
Wallpaper: Flowers, patterns, textures, and colors can all be achieved with the right wallpaper. These decorative elements have made a huge comeback in recent years and are a great way to modernize any dining room without spending a fortune.
Paint floors: If rugs aren't your thing or you prefer white walls, painting your floors can be a creative way to add color to your dining room. It's not something that you see very often, which makes your dining room an unforgettable place where great memories are just waiting to be made.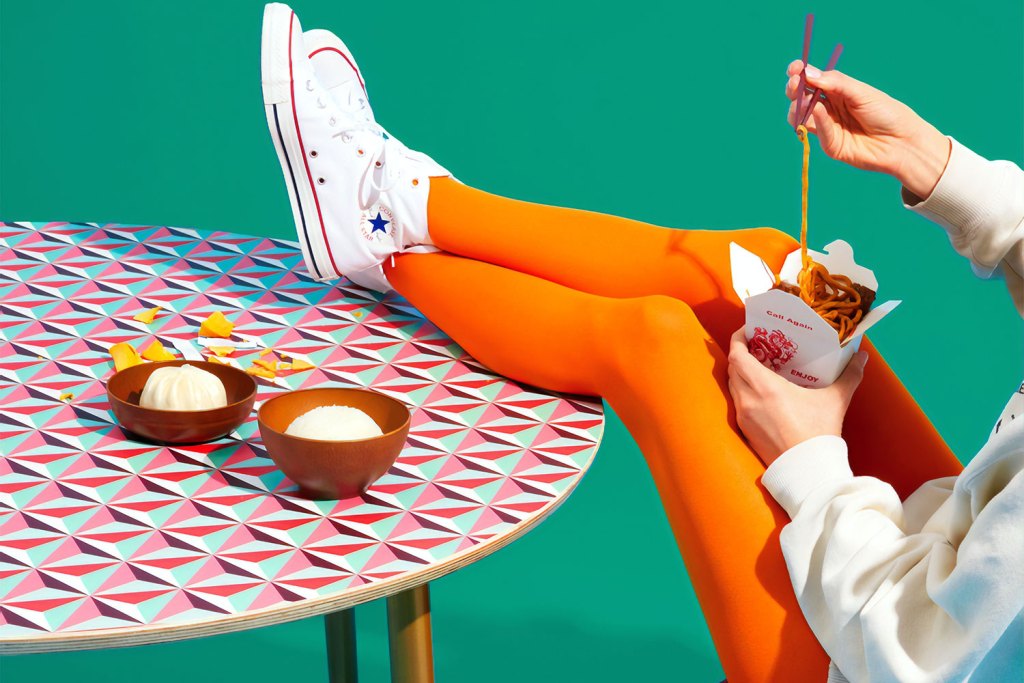 Buffet: Store your wine bottles and make serving foods easier with a buffet. Sometimes, all you need to make a room fun again is to add a piece of furniture that makes the room feel more complete.
China cabinet: If you have beautiful china to display or other decorative items that you'd like to show off, a china cabinet is perfect for you. This elegant classic is always in vogue and adds makes any dining room feel posher.
Dining table: It may seem obvious, but sometimes it isn't. When you're bored of your dining room, there's no better way to change things up than with a new dining table. After all, this is the heart and soul of the room. When you love your dining table, you love eating at home.
Chairs: Many times, people don't realize that they just don't have the most comfortable dining chairs. Take a second look at your current chairs, and if they make you want to get up as soon as you're done with your meals, you know you've found the culprits. Upgrading to new ones can bring a whole new life to your dining room. HGTV suggests getting two oversized chairs to give it a touch of uniqueness.
Bench: Benches are the perfect solution for those who prefer more a casual, community feeling to their dining room. There's just something unique about sitting right next to your loved ones to enjoy delicious meals.
Use colors that work all year: No matter what elements you decide to add to your dining room, it's important to make sure you choose colors that work year-round. While seasonal colors are beautiful, you will quickly find that the excitement fades away when the season passes and a new one begins.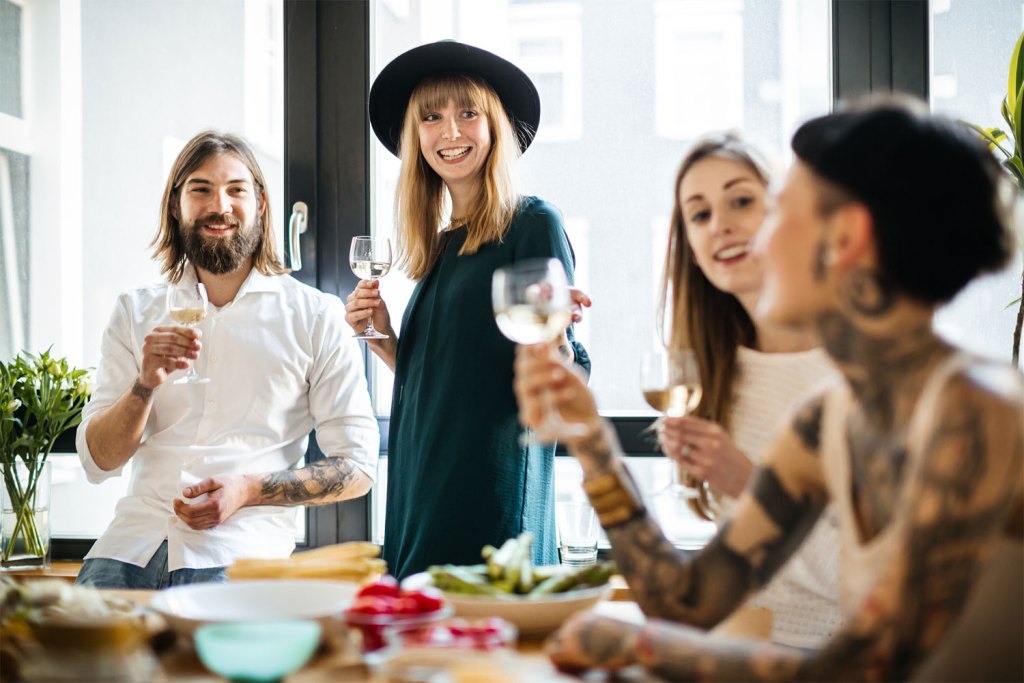 Music: If ambiance is what you're after, there's no better way to create it than with music. Consider adding a smart speaker to your dining room to play some tunes that make dinnertime at home feel like you're out at a restaurant.
Dinnertime games: And if you're looking for ways to connect with family and friends while enjoying a meal, dinnertime games are always a fun way to get the conversation started and the laughter going. There are many of them out there, so just find the one that sets the mood you're looking to create and let the good times roll.
Editors' Recommendations