Choosing a more-natural, sustainable way to enjoy the pleasure of lighting a candle will not only bring health benefits, but it will also rid the environment of harmful materials that continue to wreak havoc on the planet and in your body. Breathe with ease and enjoy one of the amazing suggestions we've provided for you.
Pure beeswax candles are famous for their health benefits including lower toxicity, pollutant protection, relaxation, and lower eye strain. The slow and dripless burn makes them a safer option and lowers the risk of accidental fires. We compiled only the best, all-natural beeswax candles we found and curated this exclusive list.
Bluecorn Beeswax 100% Beeswax Tea Lights
Best beeswax tea lights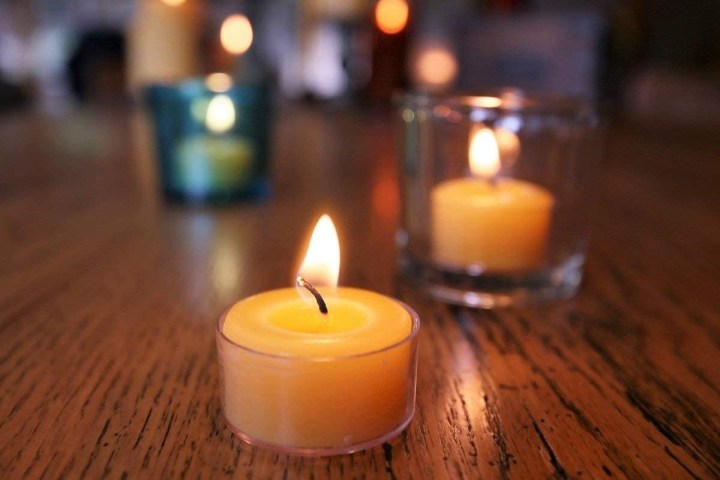 You can enjoy the sweet smell of honey with the Bluecorn Beeswax 100% Beeswax Tea Lights a case with 24 individual artisan candles colored with natural pollen. These clean-burning tealights are handmade and hand-poured into reusable cups with nontoxic wax. The amazing scent will fill the air as it cleans while getting rid of harmful particles.
Candle by the Hour Vertical Candle
Best vertical beeswax candle
Make a statement and light up the room with the Candle by the Hour Vertical Candle, a stylish, self-extinguishing copper stand with a rustic and innovative design that features a coiled wick.
Made with all-natural wax, this whimsical candle lamp will clean the air on your room and neutralize any unwanted odors by replacing them with a subtle honey scent.
UnBeelievable Beeswax Taper Candles
Best beeswax taper candles
Bring elegance and distinction to your dinner table with the UnBeelievable Beeswax Taper Candles. This twin-pack is handmade, rolled, and designed with a honeycomb pattern that makes them a perfect decoration for weddings, receptions, and any other gatherings. The packaging is 100% recyclable, and the beeswax is nontoxic.
Using beeswax candles will benefit your health and will promote wellness at your home. Their clean, natural smokeless burn will purify the air as it creates moody lighting for you to enjoy. Surrender to the relaxation of self-care and light up the benefits of our curated list.
Editors' Recommendations