Want to keep your tacos nice and tidy while you eat them one by one? Then grab a taco holder, such as these ones that are suitable for an adult or a kid.
Typically produced from stainless steel or plastic, a taco holder can hold three or four of the delicious Mexican concoctions. No matter if you're an adult or a child, these leading taco holders can spruce up your next Mexican-style meal.
Aichoof Taco Holder Stand Set
Best overall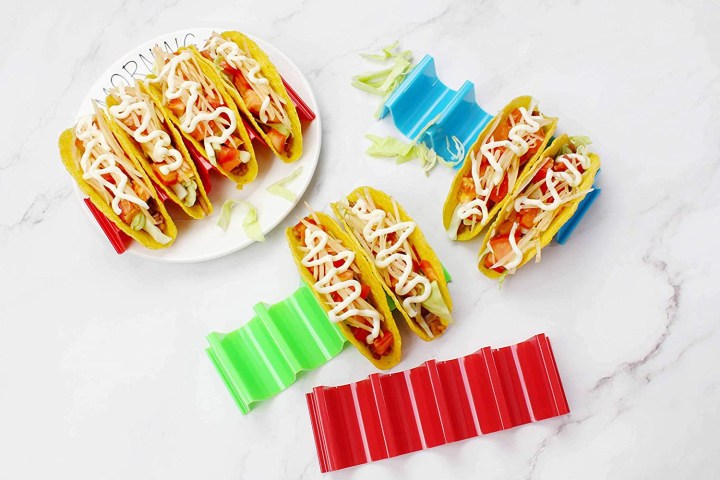 What is available in a set of six, stackable, and dishwasher safe? The top taco holder set on the market, that's what. The Aichoof Taco Holder Stand Set comes in three festive colors and is a great addition for parties, birthdays, festivals, holidays, and even "taco Tuesday."
Kibaga Taco Holders
Best metal taco holder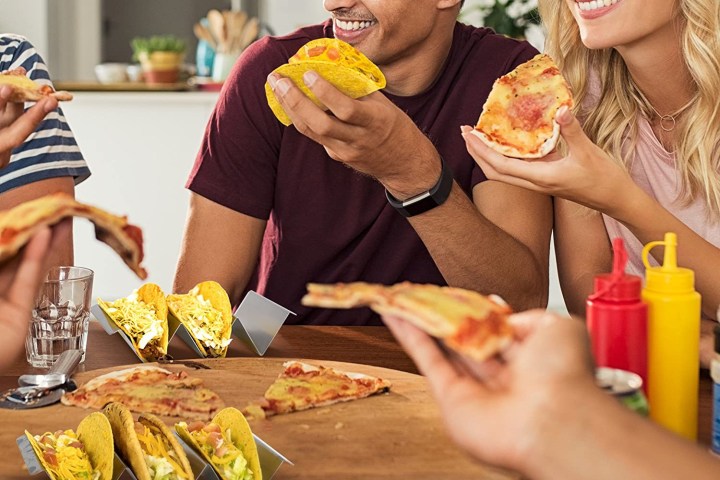 If you consider longevity and durability to be key attributes for a taco holder, then a metal one is for you. The Kibaga Taco Holders available in a set of four stainless-steel racks are tops in the metal realm. They feature a handle to provide assistance when taking the holders out of the oven.
Funwares TriceraTaco Taco Holder
Best for kids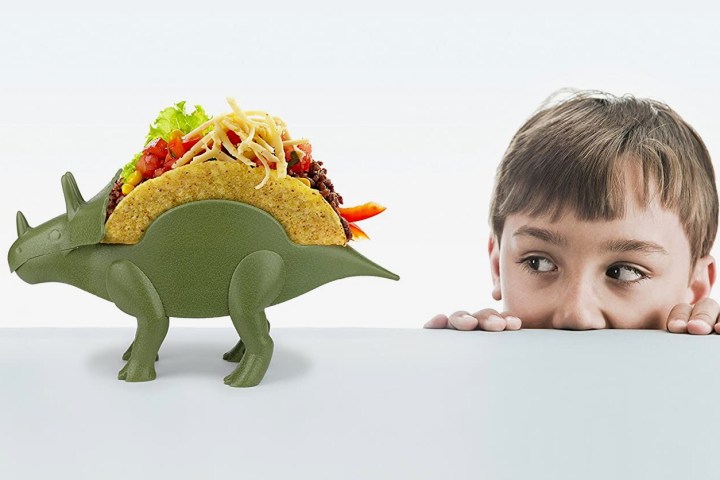 Kids typically need a lot of help with messy tacos. The Funwares TriceraTaco Holder can lend a hand. Considered a top holder for children, it's shaped like a Triceratops dinosaur and produced from kid-friendly plastic.
Tacos are fun to eat, and they're more fun when they don't fall apart. So get some taco holders. No matter if you're serving tacos to adults or children, these holders are sure to keep the tacos intact from table to mouth.
Editors' Recommendations