Deciding what table shape is best for your dining room may seem like a choice based on personal style and aesthetics, but there are some practical design elements to consider if you want to get it right. Since a round vs. square dining table is a choice based on both form and function, it's essential to consider all the right design elements. This includes the shape of your dining room, which plays a major part in the table you choose to spend your money on. Here is a simple guide to the best tables for every shape of room and table.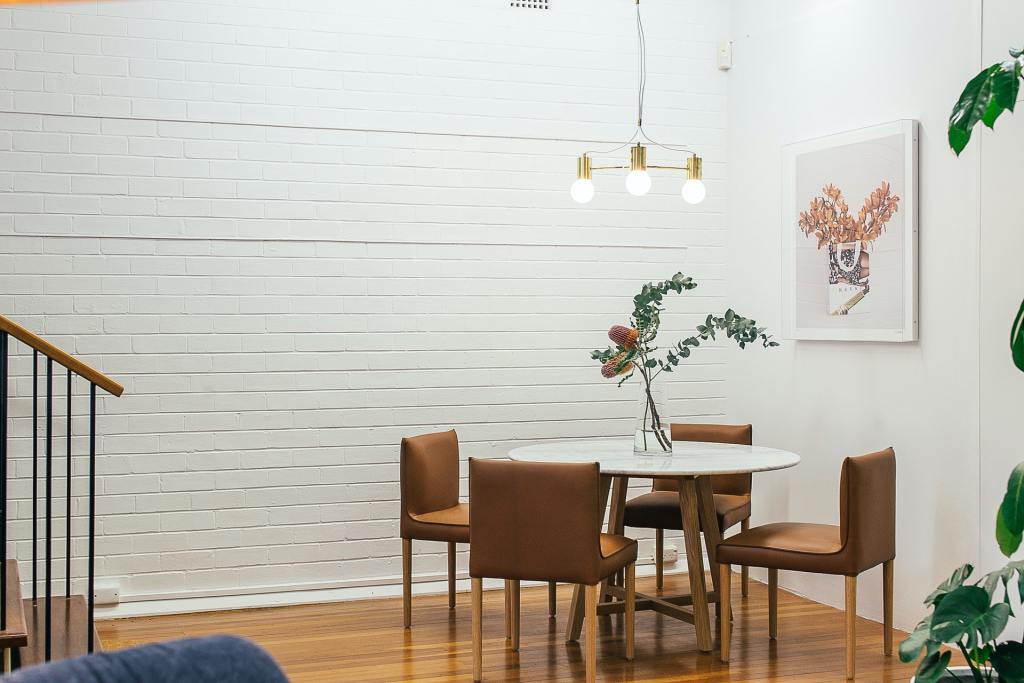 Round tables
Great for small spaces: Round tables go well with square-shaped dining rooms, and they're also great for smaller spaces or a combined living/dining room area. However, the average round table can only seat two to four people (though some circular tables do have extension leaves if needed). If you are not regularly hosting dinner parties, round tables are a practical option for your space, so long as you know you can accommodate the space restrictions.
Easy to socialize: Another benefit? Everyone can see each other around the table, making conversations easier to share.
Friendly alternative: Oval tables
If a circular table appeals to you, but you need to seat more people, opt for an oval-shaped table. This shape of table works best with a spacious rectangular-shaped dining room, and offers the same round edges as a circular table, but with way more space for entertaining. There's really no hard and fast rule for choosing the best size for a round table, so use your best judgment; ideally, you'd have at least 18 inches around each side of the table so guests can push their chairs back without scraping a wall.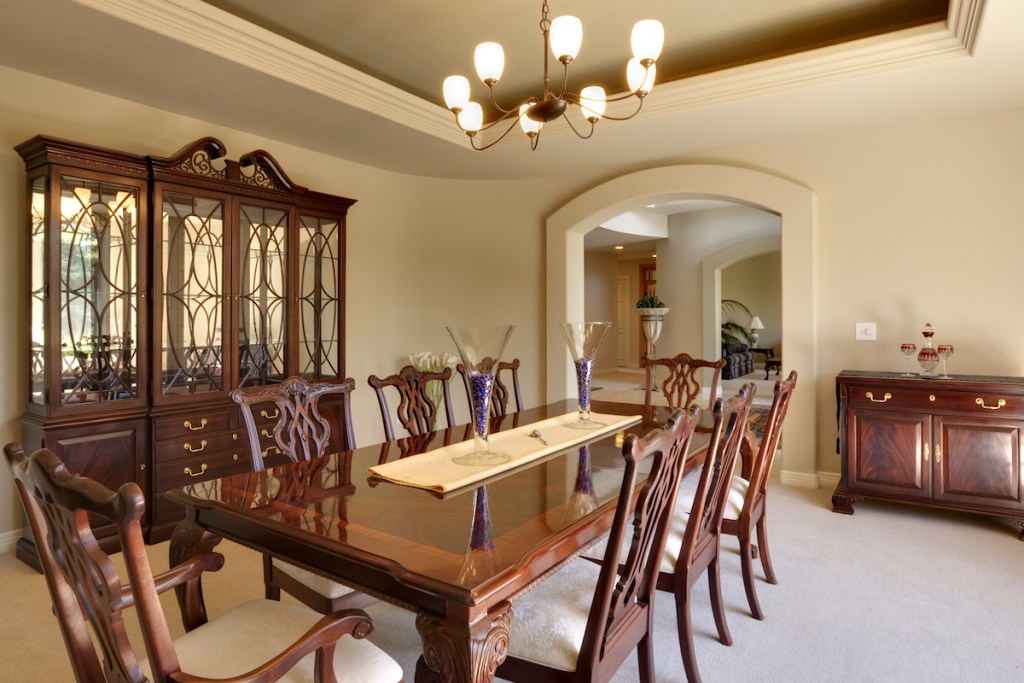 Square tables
Square tables fit most spaces: Square tables are the one-size-fits-most option for dining rooms and living spaces. They fit well in square rooms, but can also accommodate round or rectangular spaces as well. Since many square tables come with extension leaves, they're great for entertaining or large families.
Friendly alternative: Rectangular tables
If you have a rectangular room, a rectangular table makes the most sense (particularly if you usually entertain a lot of guests). For larger families or more spacious rooms, rectangular tables can have rounded edges as well as pointed edges.
This shape works well if you plan on using the table frequently and entertain often, since there's a lot of surface area for place setting and food storage. Additionally, you can get creative with your seating options by adding a long bench to a side of the table, then chairs around the other three sides. It adds a bit of visual interest, which is always a great idea.
As with circular tables, there's no strict rule for how much space your dining table should have on all sides, or how large the dining room table should be. We recommend ensuring that your dining room table is at least 36 inches wide to allow plenty of space for food, dinnerware, and the occasional elbow. If you find your dining room is too small to accommodate a table of that size, you might consider propping a narrow table against a wall to serve as a buffet, then eating your meals in a more informal setting like the living room. That might not be ideal for every gathering, but it's a good solution to start with!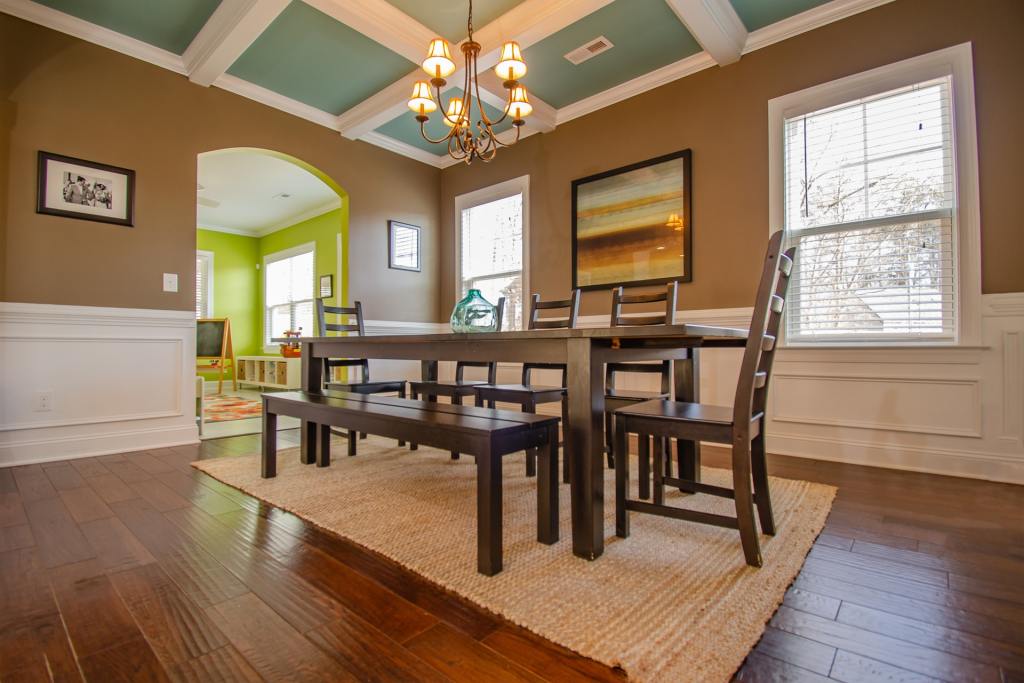 Consider before you buy
Before making your final decision, consider how you use your dining room table beyond eating food and entertaining. Some households use the dining room table as a formal dining area on special occasions and for entertaining guests. Others choose to eat at their kitchen table, so the dining room tables stay mostly as a decorative piece of furniture. And, especially now, many households are converting their dining rooms into workspaces as they work from home, take online classes, and try new hobbies. All of these factors are important to consider before you make your final dining room table selection.
For many families, the dining room is the focal point of gatherings and everyday life, and it's important that the dining room table you choose be sized and chosen specifically for your needs. By considering the options we've laid out for you, we're confident you'll select the perfect table around which friends and families will gather for years to come.
Editors' Recommendations