The pandemic moved millions of workers from onsite work to remote work from home, and this trend isn't going away anytime soon. According to a recent Prudential survey of 2,000 adults who've worked from home during the pandemic, an overwhelming 87 percent reported wanting to continue remote work after the risks of the virus subside. Further, nearly half shared that if their company won't allow them to work remotely, they'll quit and find a company that does allow it.
If you're among the scores of people making your makeshift home office more permanent, it's time to make a few upgrades to ensure telework won't impact your productivity. If you don't have a dedicated home office, there's no need to fear. You can create a professional and functional workspace right at your dining room table. These few tips will help you transform this casual common area into a workstation that will inspire creativity, productivity, and maybe even a little relaxation.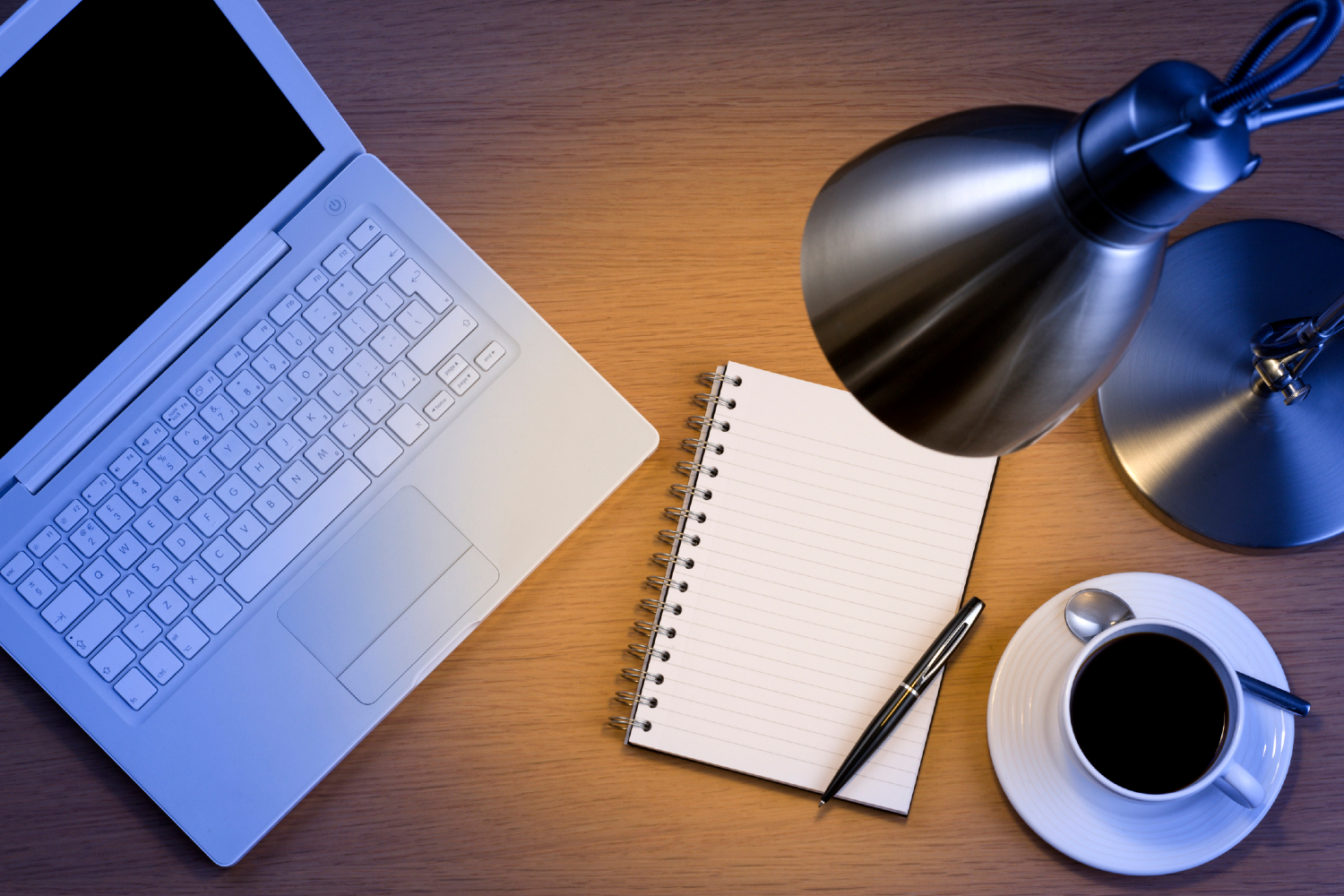 Easy to remove elements
Multi-use rooms work best when they're filled with easily removable or repurposable items. For instance, whether you're working at a computer or from a notebook, you'll need more lighting than what a typical dining room chandelier can give. Put a small desk lamp on the table to give your eyes a break, and then remove it when you're ready for dinner. The same goes for notebooks, pens, chargers, and earbuds, all of which you can keep on the table in a basket and easily remove when you're not working. You can even bring in an ergonomic office chair that you can wheel away and store at the end of the workday.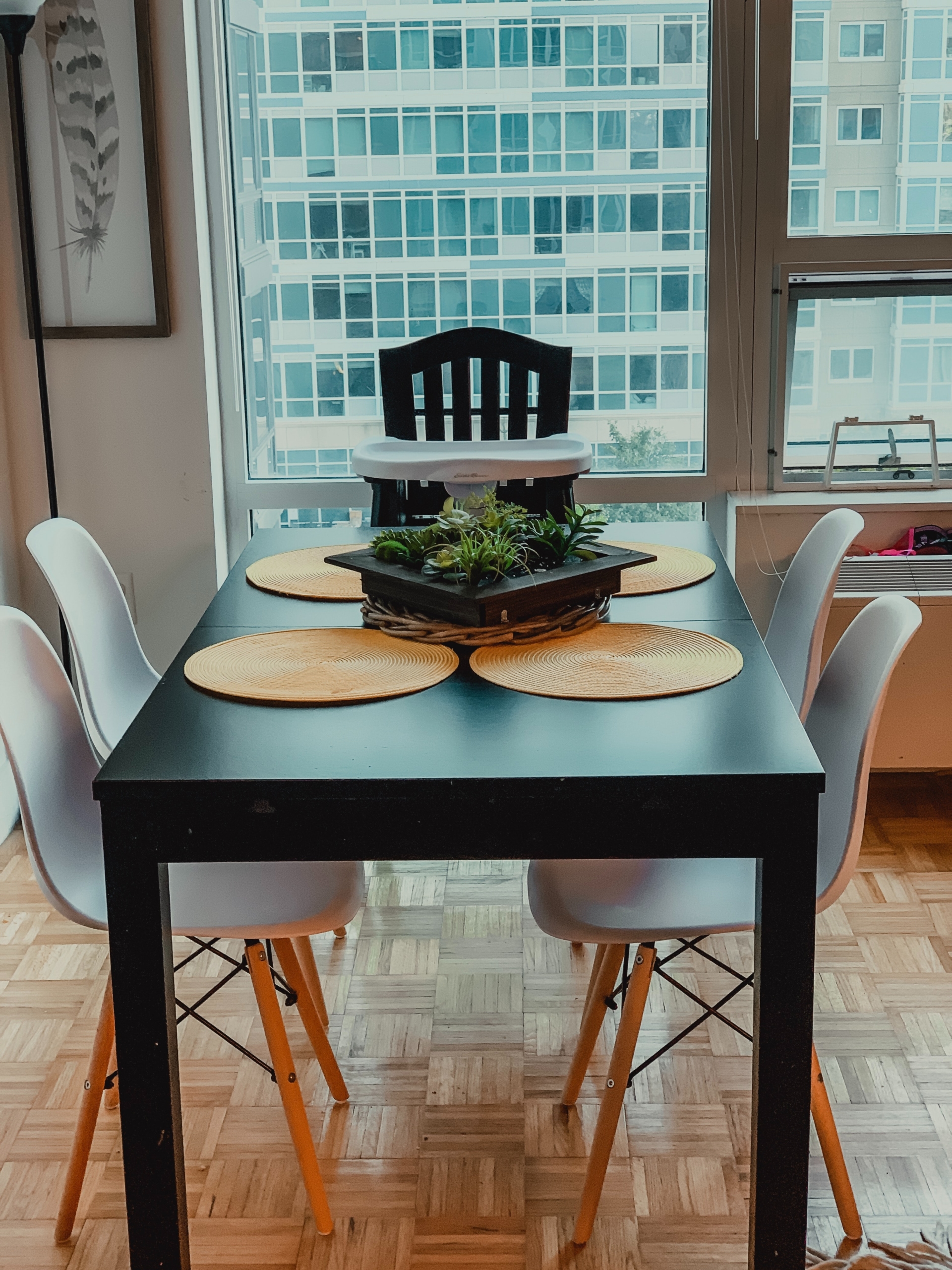 Dining table with drawers
If you're set to work from the dining room long-term, we recommend investing in a table that has built-in drawers to give yourself a little extra storage space. We love this Abbey Mango wood dining table from Wayfair, but if you're looking for a smaller, more modern design at a lower price point, check out this Greyleigh option with drawers. Both have enough space to store everything after a day "in the office." When guests arrive, simply store your work things in one of the drawers and you're ready to entertain.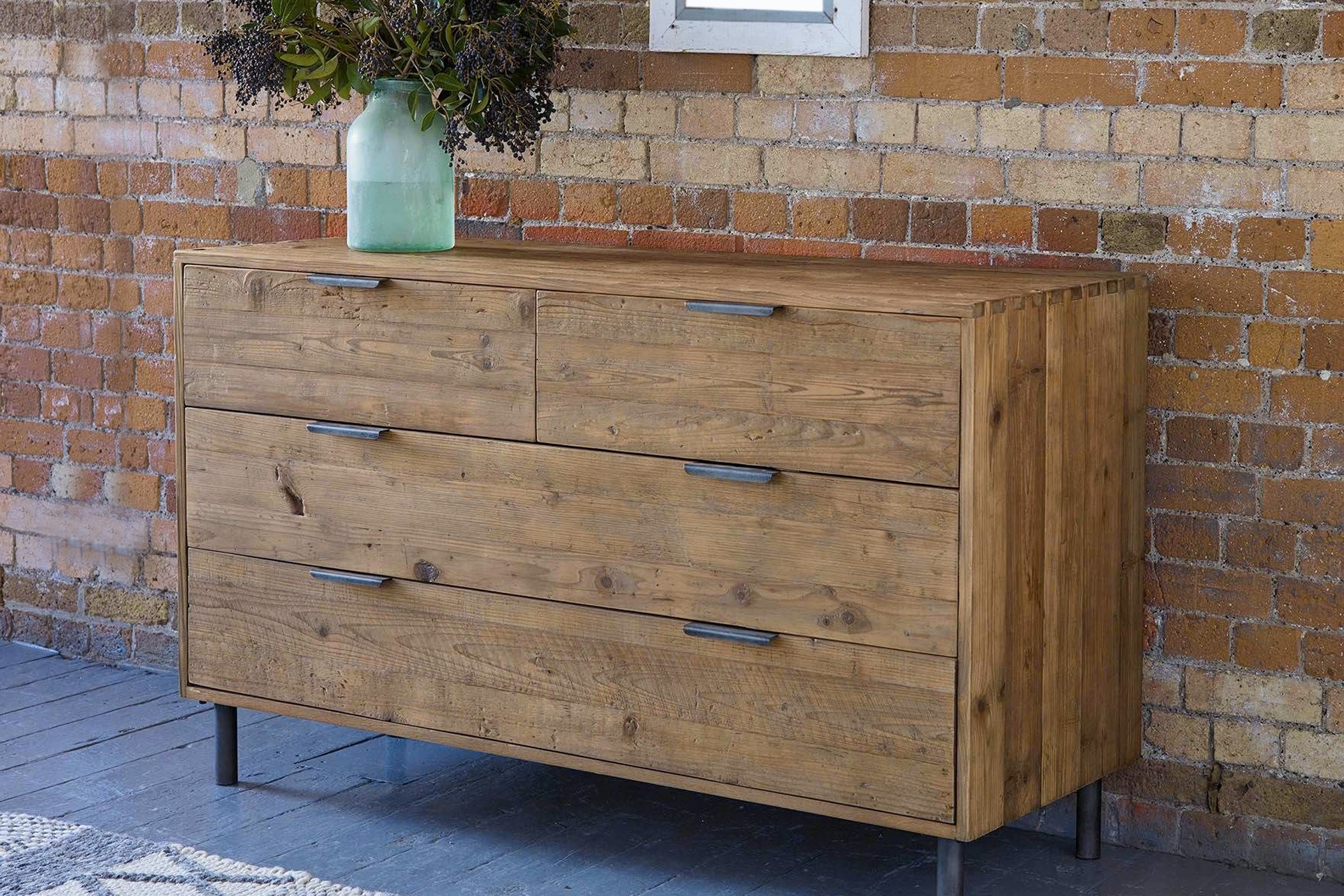 Multi-use storage
If you don't have a buffet or side table for storing placemats, napkins, and extra serving dishes, now may be the time to invest. You can use a buffet to store those items, and then use the additional space to hold your laptop, iPad, chargers, and other work items. This prevents you from putting those items away in another room and then setting them all back up in the morning. Even if you aren't hosting guests for dinner, it's good to put away your workstation at the end of the day anyway to erect a physical barrier between work and leisure time. We love this option from Pottery Barn because it's large and understated, so it will pair well with any of the decorations in your room.
Supportive chair
If you're going to spend a lot of time in your new office space, it's best to invest in a supportive chair. While dining room chairs are usually comfortable, they may not provide the back support necessary for working eight hours a day. This Mason linen chair from Wayfair works as both a supportive office chair and a gorgeous dining chair, so you don't have to worry about removing it when entertaining. If you suffer from lower back issues or other symptoms of bad posture, check out this Armen chair from Amazon that offers ample back support.
These easy fixes are sure to turn your dining room into a home office and back within minutes. The goal is to find multifunctional pieces that benefit your guests during a dinner party and yourself when it's time for a long day of meetings. Once you have the decor settled, be sure to set up your station in front of a neutral, simple wall for a professional-looking background during video calls.
Dining rooms make a great home office, you just have to know how to maximize all of the space. Regardless of where your office is, don't forget to get up every hour to stretch, walk around, and grab some water to take some of the stress and tension out of your body.
Editors' Recommendations