People are spending more and more time working from home than ever before. If you don't have a dedicated office space yet, it's about time you find one. The dining room is a popular choice because it already has a table that can double as desk space, and this room is often full of natural light that encourages productivity. All you need to do is elevate this mobile workstation with a few office comforts that you can easily hide away when entertaining guests.
These upgrades to your office space are inexpensive and easy to set up, ensuring you can jump right into work in the morning and still serve dinner for the family in the evening. The key is choosing multi-functional desk supplies and furniture that save space and allow for a quick transformation.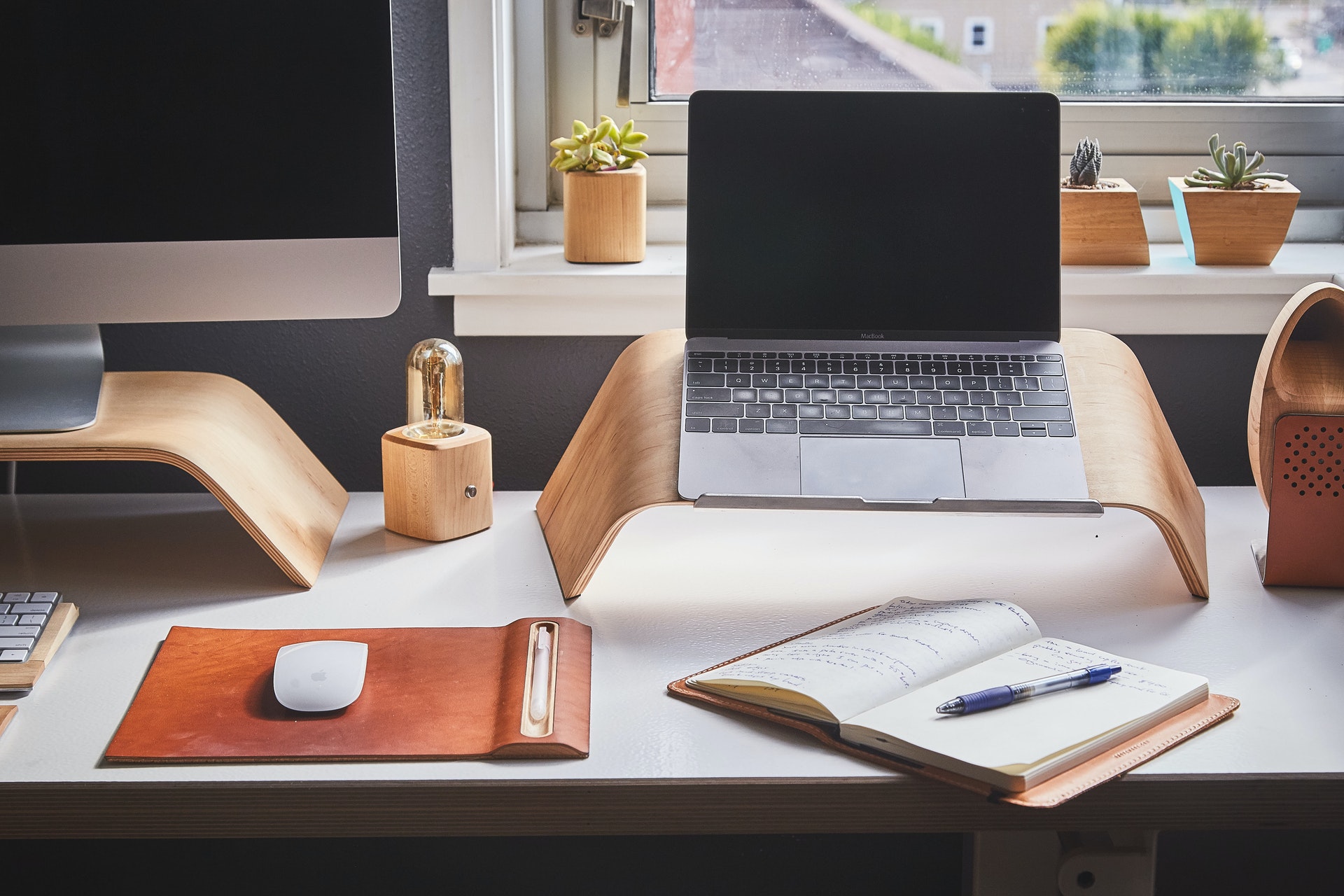 Let the room inspire you
Take inspiration from your surroundings. Find glassware and serving dishes to organize your pens, stapler, permanent markers, and power cords. Take the decorative trays that usually serve guests and use them during the workday to store important papers and notes, or use a dish drain from the kitchen as a makeshift file organizer. It's all about getting creative and using what you already have to prevent accumulating even more clutter by purchasing items with a singular purpose.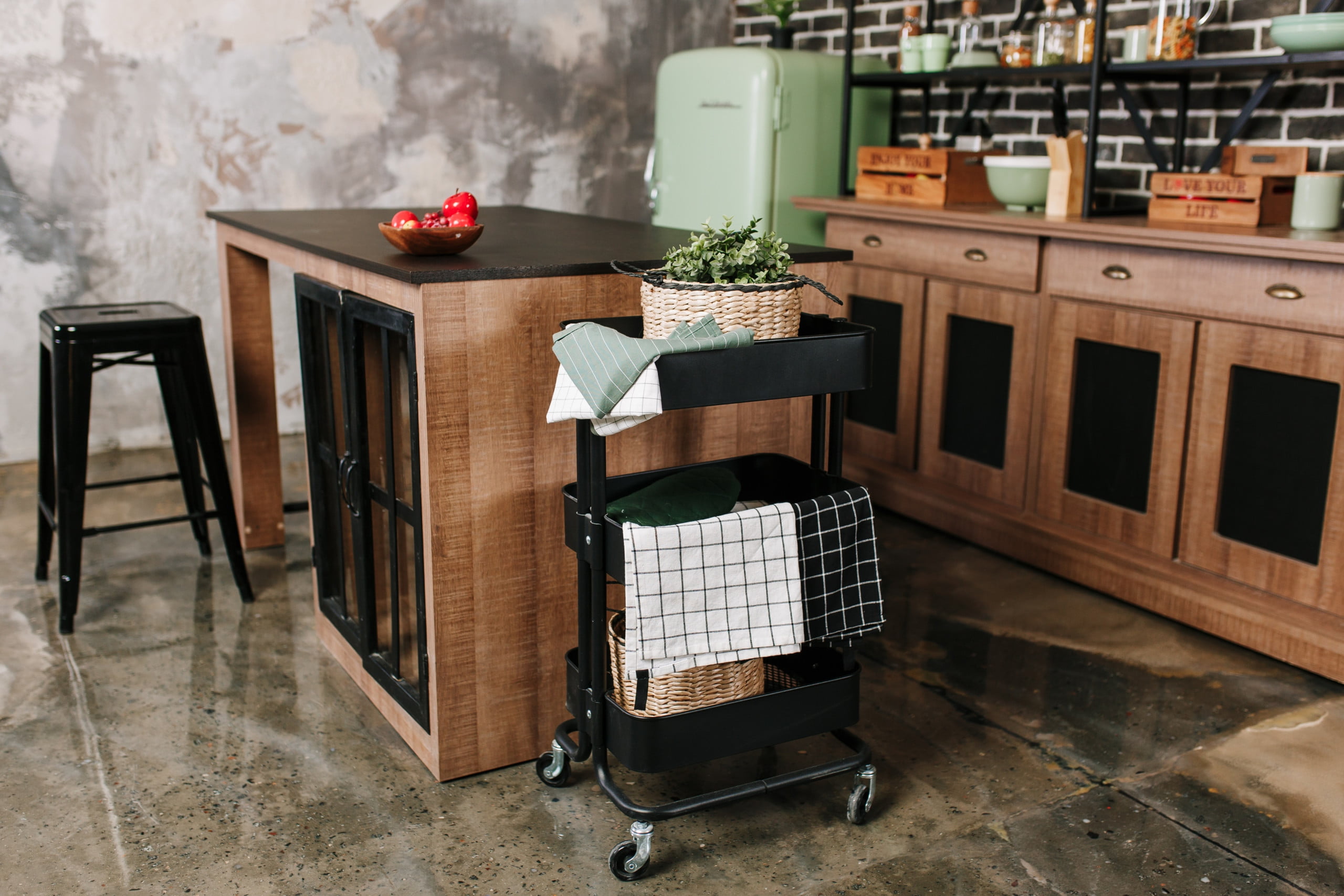 Buy a bar cart
Find a bar cart that can house your favorite liquors, carafes, and glassware when you host parties but can also store office supplies in its many drawers. Most bar carts have multiple shelves, making it a prime place to put books, coffee cups, and anything else you need close to you while you work. This is especially helpful because a bar car can also be rolled out of the way or tucked under the table when it's time to hide the work-related clutter. We love this one from West Elm for its simple, stylish design that is light enough to roll out when needed and easily tucked away on the weekends.
Multifunctional furniture
If the dining room is one you plan to use as a home office for the foreseeable future, invest in furniture that can double as storage. For instance, there are tons of gorgeous dining room tables that have built-in drawers where you can easily store office supplies and laptops. Many dining buffets or side tables that usually store serving trays and extra dishes can also be reorganized to keep cords, headphones, batteries, and other must-have office supplies.
We're obsessed with this midcentury modern buffet from Overstock which pairs especially well with a modern farmhouse design.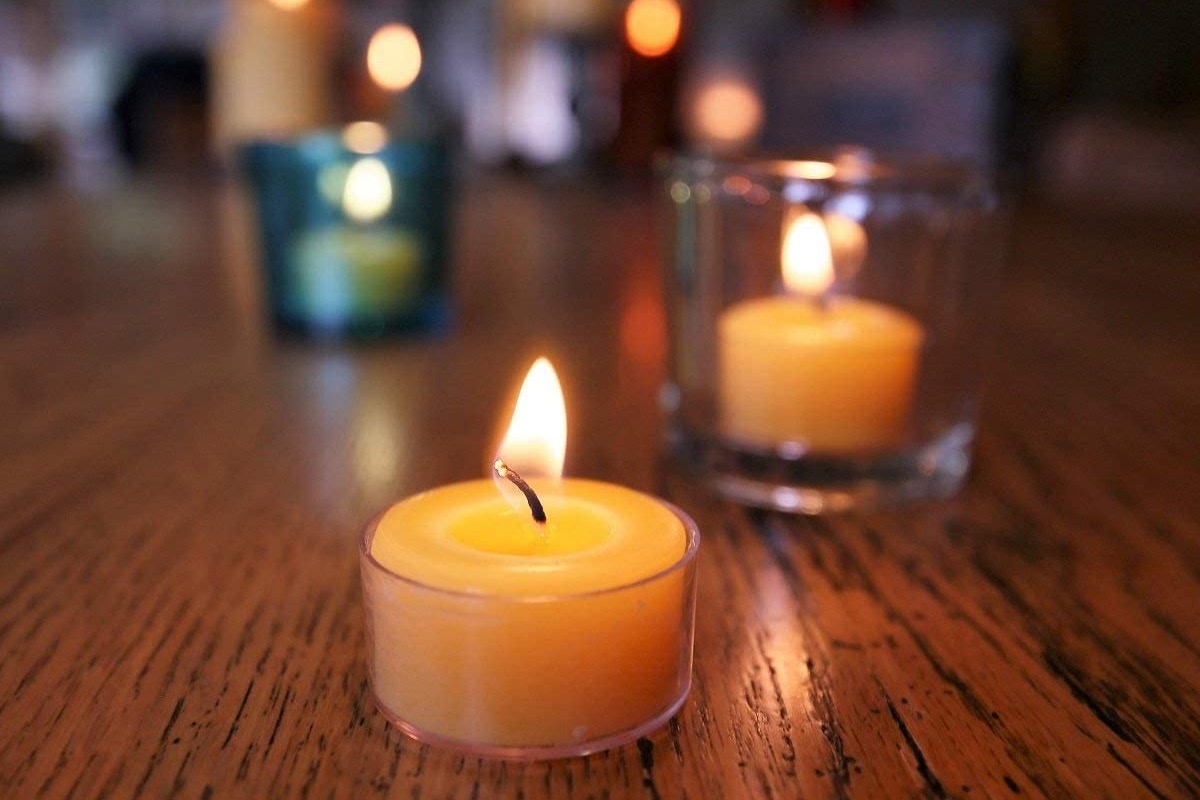 Don't forget the personal touch
You spend hours and hours every day working, so ensure your home office/dining room has enough personal items that make it a room you enjoy spending time in. The dining room is a perfect place for large candles that provide much-needed aromatherapy during a stressful workday but also dramatic, mood lighting for evening dinner parties. Create a wall collage of family pictures that you can look at when you need a little inspiration, and keep stress balls, fidget spinners, or a Zen garden nearby for when you need a quick break.
Keep yourself focused and hydrated by keeping a fresh pot of coffee or tea on standby as well as a big jug of water. We love this collapsible water bottle from Amazon that shrinks to a much smaller size that takes up minimal space in your cabinets or bookbag.
All of the above ideas will give you a good starting place to create your own makeshift home office nestled in your dining room. Keep in mind, however, that a productive, healthy workday is more than the gadgets you have at your desk. Make sure you've also invested in a comfortable chair that's supportive enough to protect your back during those long days in front of the computer. Additionally, don't sit for longer than an hour at a time, and try to go on a short walk over lunch, stand up and walk around during conference calls, or prepare ingredients for dinner when you have a few minutes to spare
. Finding ways to break up your day goes a long way towards maintaining and improving both your mental health and work performance.
Editors' Recommendations