If you've ever heard the word decanting, it was probably in reference to fine wine. If you Google "what is decanting," you will get the following definition, "gradually pour (liquid, typically wine or a solution) from one container into another, especially without disturbing the sediment." Great. So what does this have to do with reducing visual clutter? Decanting is the term that has recently gained popularity because everyone is doing it with everything—everything except wine. Sick of never being able to find the paprika in your cluttered pantry? Decanting your spices can change your life. What are the best containers for decanting? What exactly are decanting cleaning products? If you're wondering what this new craze is and want in on it, don't worry, we've got you and all things decanting covered.
What rooms can benefit from decanting
So decanting is taking items out of the container they came in and putting them into another, more organizable container. Once you stop and think about what areas in your home can benefit from decanting, you may be overwhelmed. It's a good idea to tackle one room, or closet, at a time so you don't make the task harder than it should be.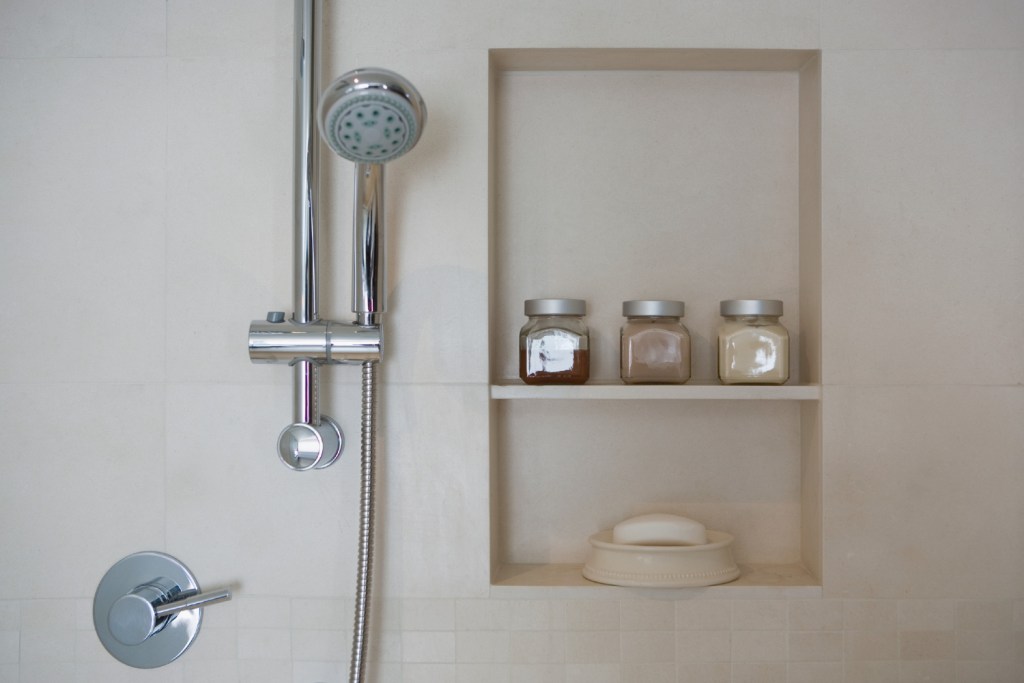 Bathroom
Bathroom cabinets, linen closets, and shelves in the bathroom can all gather clutter rather quickly. Toothbrushes, cotton swabs, nail polish, band-aids, etc., all of these items are small and will end up scattered all over the place if you don't keep it organized. Small jars with lids are great for things like cotton balls and bobby pins, while taller cups or jars without tops are suitable for toothbrushes and razors. Even emptying your shampoo into smaller containers with pumps can help them fit into a shower caddy to get the bottles off your shower floor or rim of your tub.
Laundry room
Clothespins, laundry detergent pods, and dryer sheets all come in containers of their own, so why would you bother taking the time to put them in different containers? First of all, it looks way nicer. Clear jars or plastic storage containers filled with scent beads look really cool on shelves. Also, it helps if you're short on storage space. The containers that manufacturers use have no consistency, rhyme, or reason for their shape or size, making it difficult to stack or store them neatly. Taking the time to decant your laundry products will save you time in the long run and may even prevent a few spills. Just be sure to keep laundry stuff out of the reach of children no matter how you store it.
Kitchen
The kitchen is probably the most obvious place to begin your decanting adventure, and you may already do some decanting and not even realize it. Emptying cereal into plastic containers with snap-top lids makes pouring easier for kids and keeps it fresh longer—this saves time and money. Dried goods like pasta, rice, quinoa, and more store well in plastic or glass, and ground spices will stay fresh longer in small jars with airtight lids. In the fridge, clear squeeze bottles are the way to go for dressings, vinegar, soy sauce, pickle juice, and more. Deli containers are excellent for any other left-over or half-eaten jar. Label each bottle or deli container with the contents and date (masking tape and a sharpie work well for this), and you'll never have to search for the ranch again. The possibilities for decanting in the kitchen really are endless.
The office
If your desk is constantly cluttered and you can never find a paperclip when you need one, you need decanting in your office. You don't have to get fancy and buy new storage containers for everything on your desk. Something as simple as a large coffee mug can help organize all of your pens and pencils and get a lot of clutter out of the way. Small deli containers are great for tacks, staples, and rubber bands that somehow accumulate no matter how hard you try to stop them. Use large flat plastic bins to keep recyclable paper separate from documents that need to be shredded to get rid of piles of paper.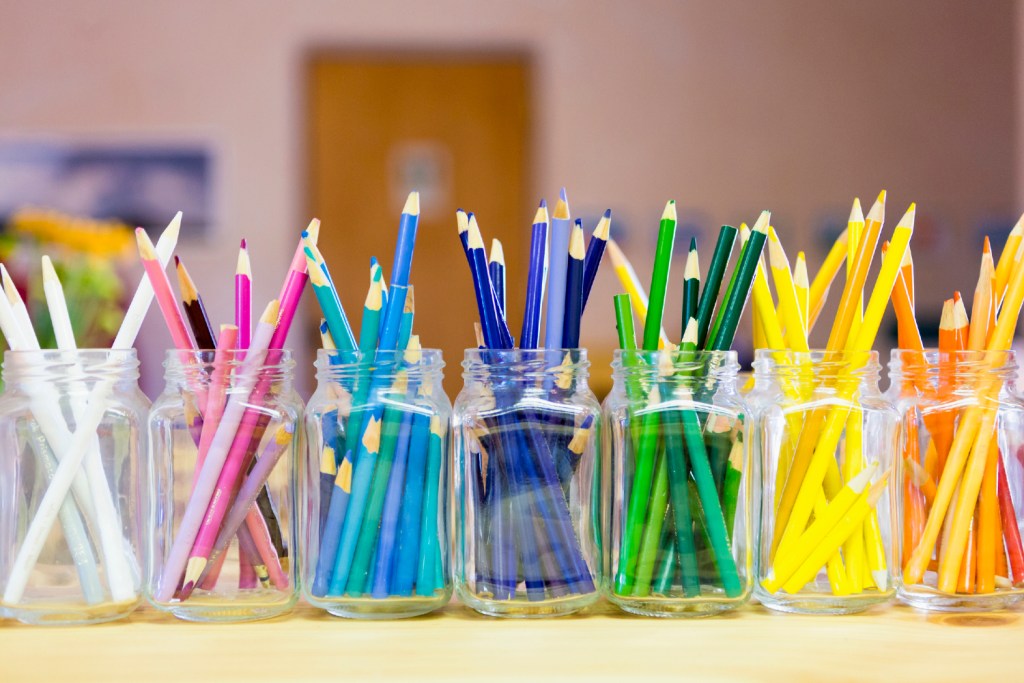 What can't be decanted
There really aren't any specific items that you can't decant—it's more of a matter of preference. Typically, it makes sense to decant things like flour, sugar, and even cereal. The bags these items come in rip easily, so choosing a different container makes sense. Also, it's nice to see how much of any item you have on hand at a glance. Pasta and other grains also come in storage containers that aren't optimal—boxes take up a ton of room in the pantry and bags are hard to stack, and the bags rip easily. Most people don't bother to decant chips, cookies, and crackers. These items usually get eaten quickly enough that the time it takes to decant really isn't worth it.
Ultimately, decanting will come down to what you often use and how many containers you want to use. If you want to ease into the process, start in the bathroom or laundry room where there isn't a ton of stuff. Once you get a feel for it, you can start to make a list of what you want to decant in other rooms and work your way around the house. Once you get started, it can be hard to stop —trust us, organization can be fun.
Editors' Recommendations