Throwing a great party requires a couple components. Good food, good company, and good drinks are all essentials. A central place to craft and consume those drinks can create an ambiance for the whole party. Creating fun and functional home bars – or creative mini bars for apartments – do not have to be such massive projects that only professionals can take on. We have some great DIY ideas for you to create a home bar that you and your guests will love.
Turn a Bookcase into a Bar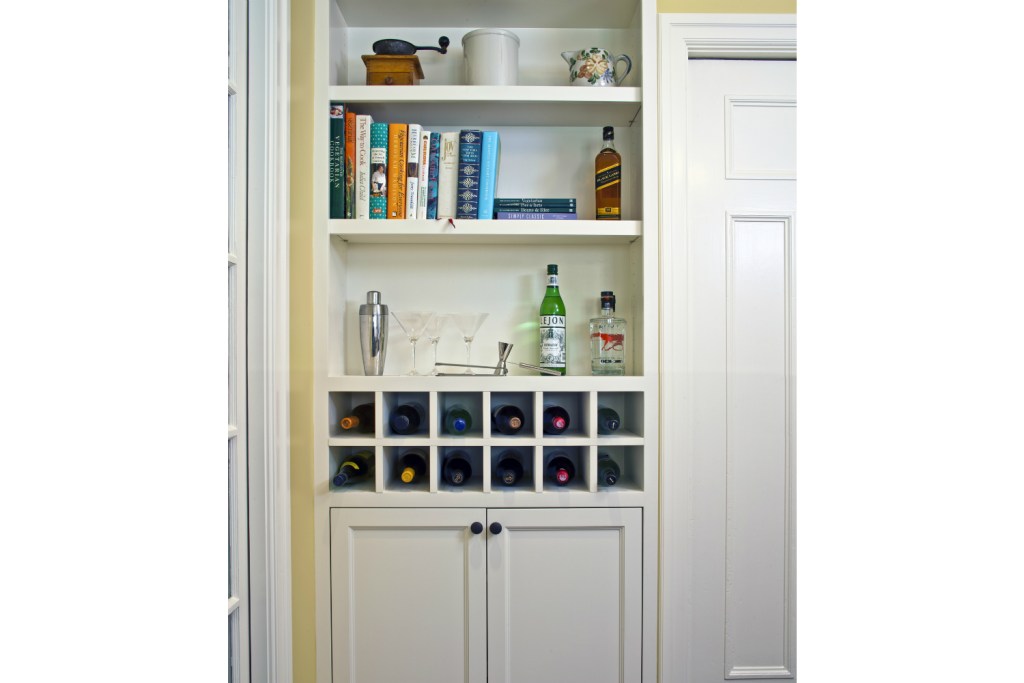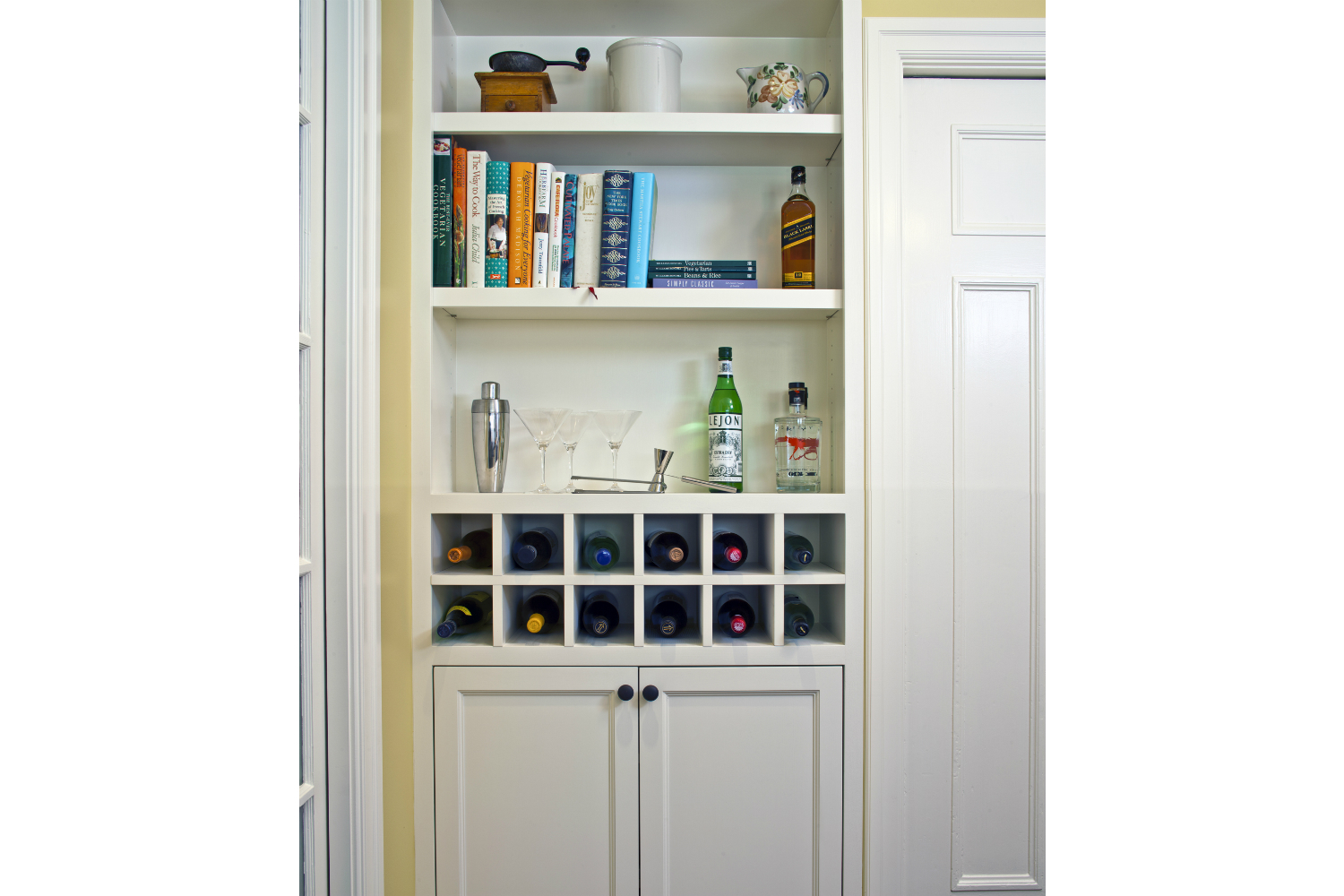 If you have an old bookcase or set of standalone shelves that are just taking up space and storing clutter, turn it into a bar. The shelves on most bookcases are tall enough to hold most liquor bottles, and the amount of storage space in a bookcase makes it a great place to store all of the supplies you'll need for a fully stocked bar. Store bottles of wine, glasses, mixers, and more on the shelves, and things like bottle openers, corkscrews, knives for cutting fruit, and more in the drawers.
Vintage TV Bar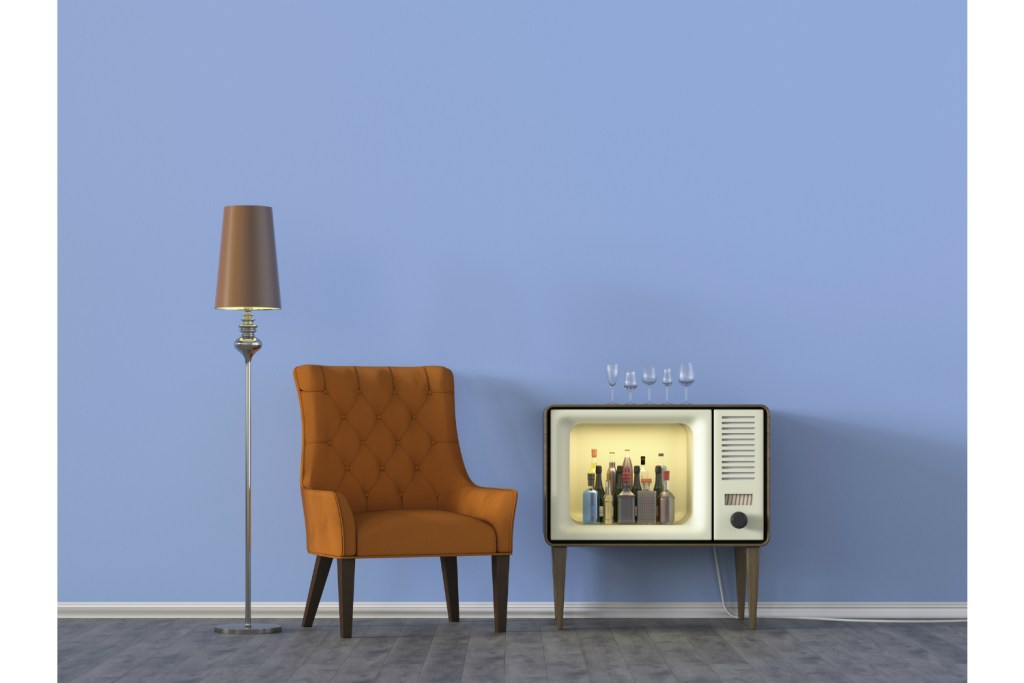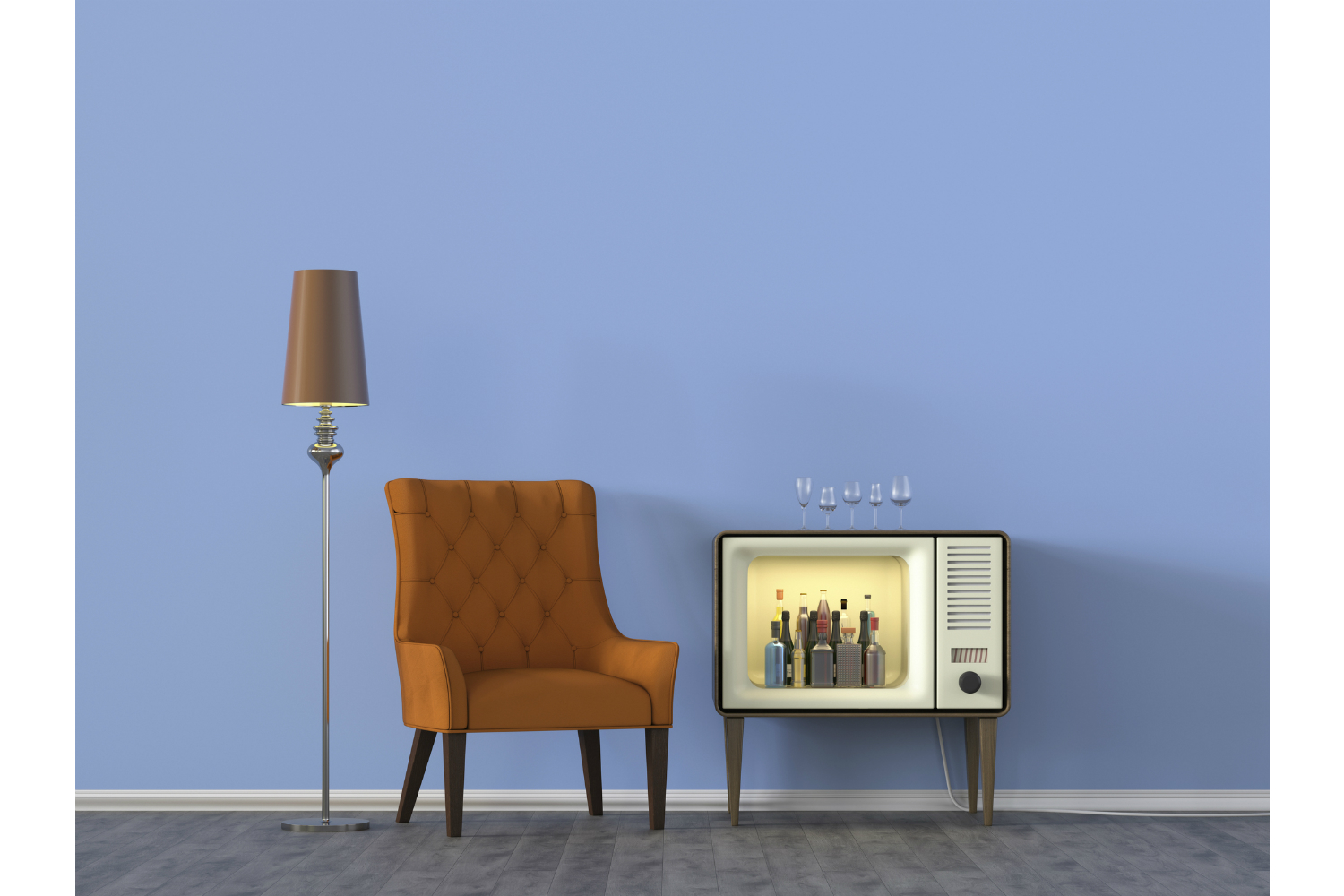 If you have an old box-style TV that you just can't let go of, turn it into a bar. You can also pick one up for super cheap at a thrift store or secondhand shop. Use the top of the TV to mix drinks and cut fruit for garnishes and use the inside of the TV (where the tube used to be) as storage for your bottles. This idea is great for a basement bar or game-room bar.
Suitcase Bar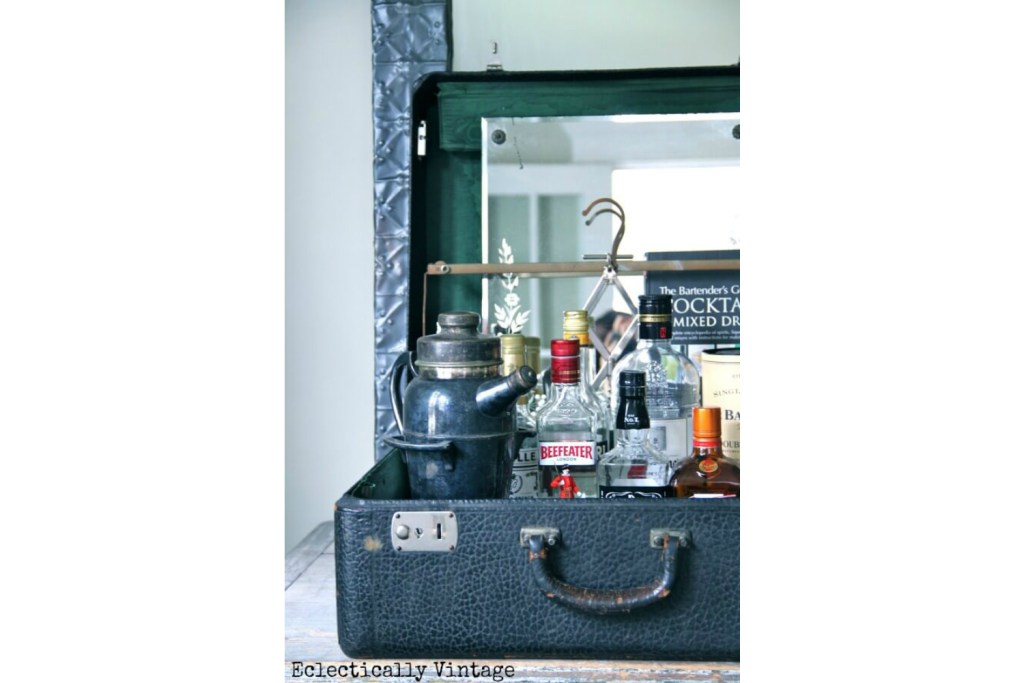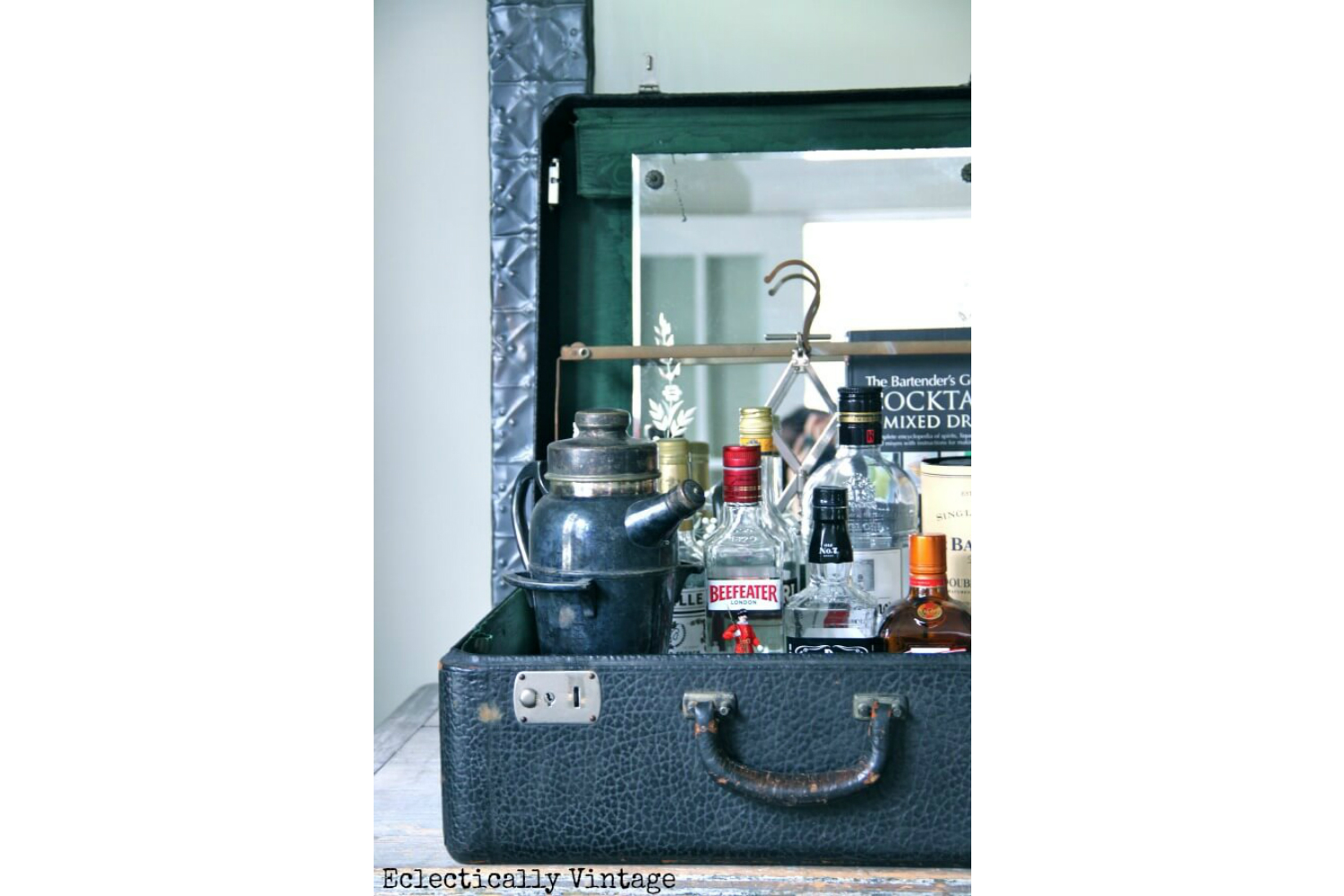 If you're not the best do-it-yourselfer, you can still create a fun bar out of vintage items. An old suitcase makes a great place to set up bottles and glasses for a party. Adding a mirror to the inside of the top of the suitcase completes the bar look and feel of the luggage. Put the suitcase on a countertop, and you have an instant bar and conversation piece.
Bottle Lights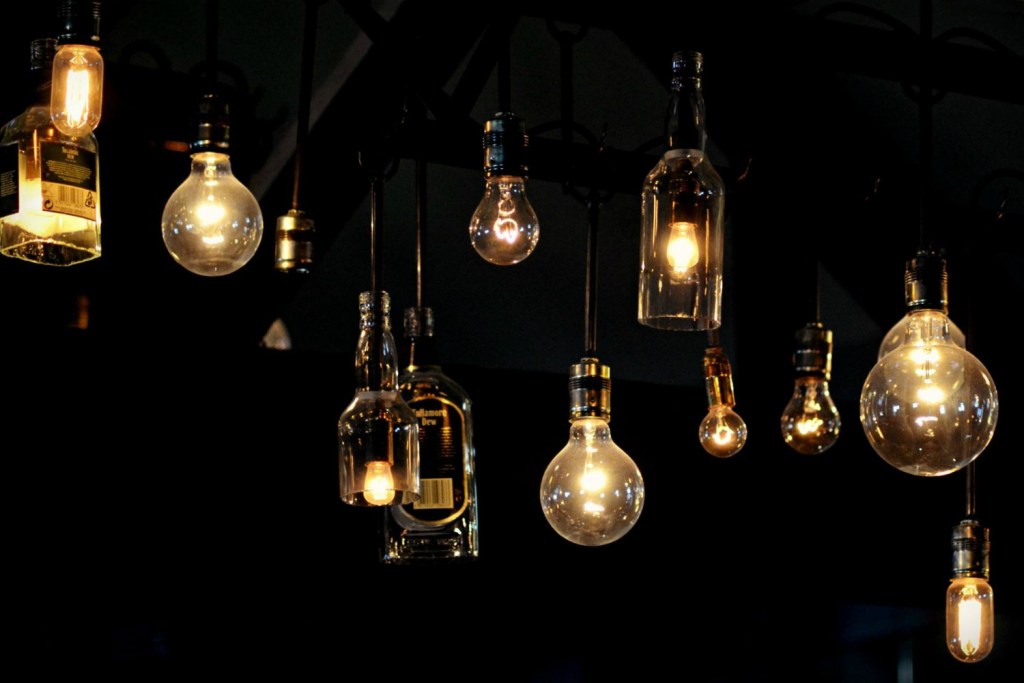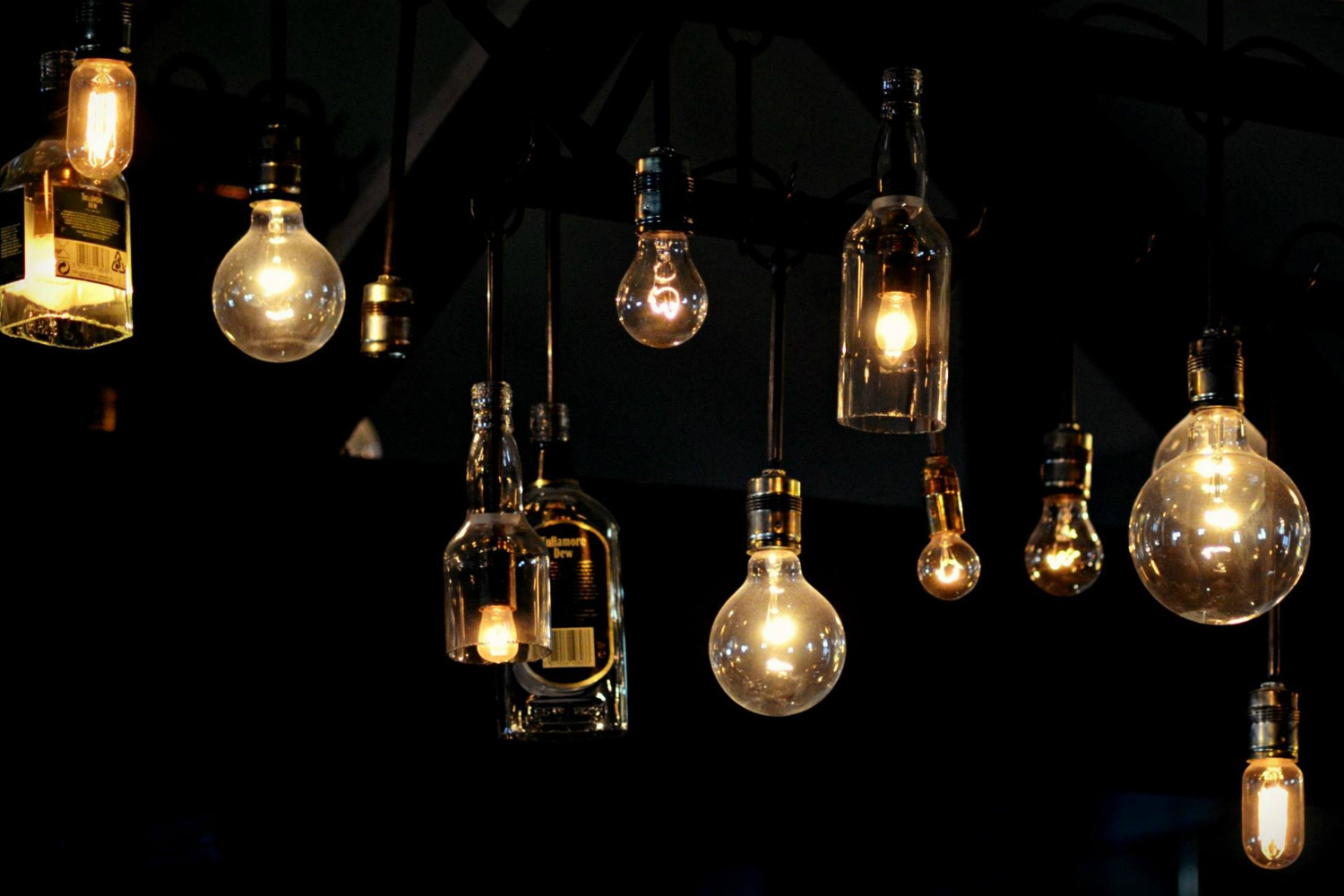 Edison-style bulbs and light fixtures have been trendy for some years now, but you can take that trend and make it your own by turning old bottles into hanging lights. A little bit of electrical handiwork can turn your old whiskey or wine bottles into vintage-looking lights that will light up your home bar. Many DIY websites have ideas that will help you with this project.
Cork Candles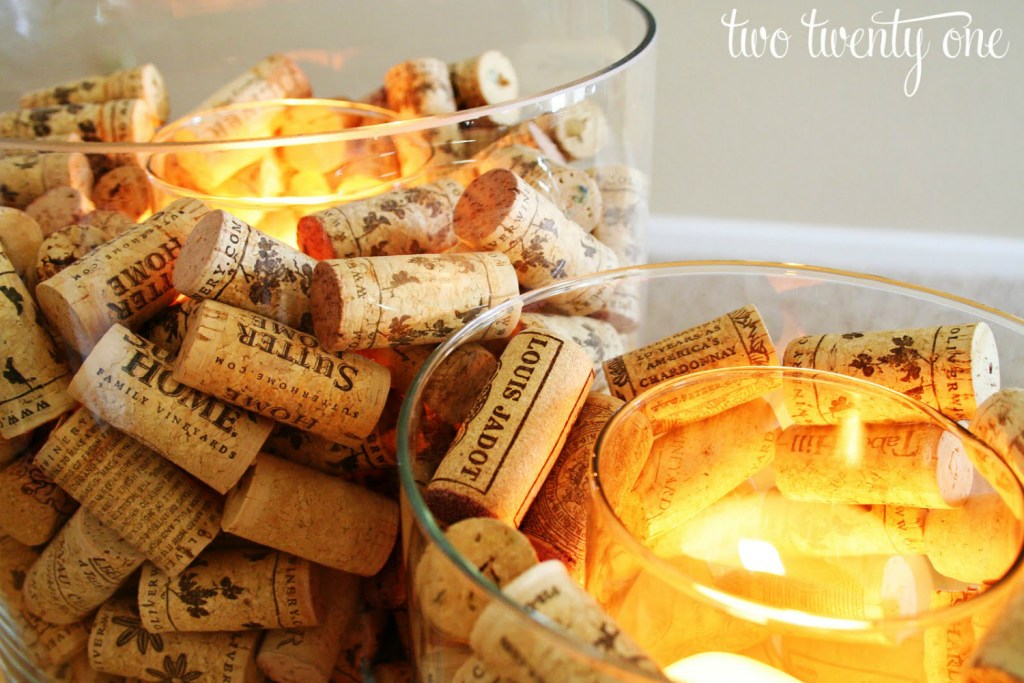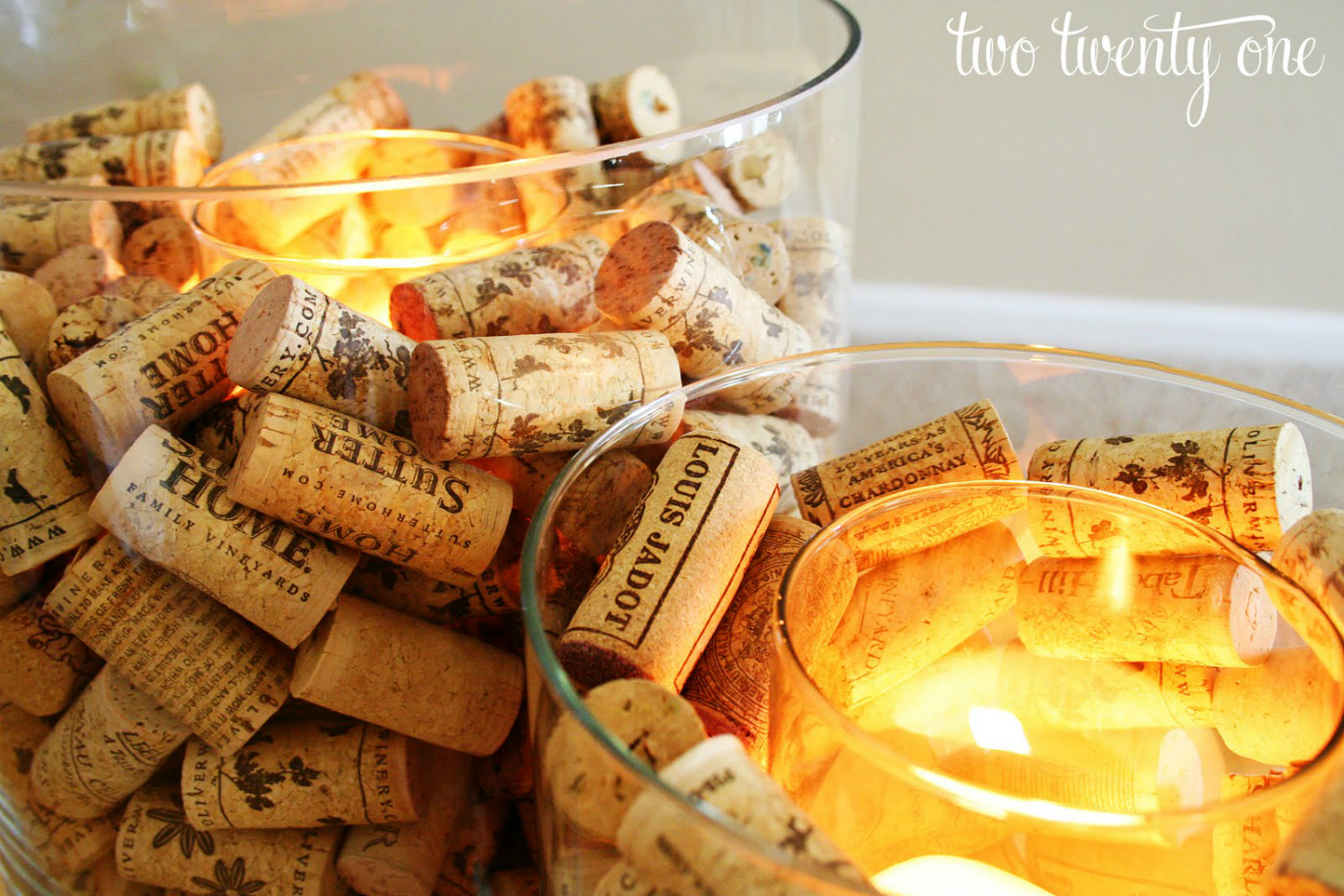 This idea is simple and finally gives you something to do with all of those corks you have been saving. Fill a glass canister halfway up with old corks and put a candle in the middle. These new candleholders will add ambiance and character to your home bar.
Pallet Bar
Turning an old pallet into a bar is a simple and inexpensive way to make your own bar. Paint the pallet whichever color you like best to match your current decor, then top the pallet with stone blocks or wooden boards for a modern look. The bar will hold all of your drinks and snacks perfectly.
Wine Bottle Candles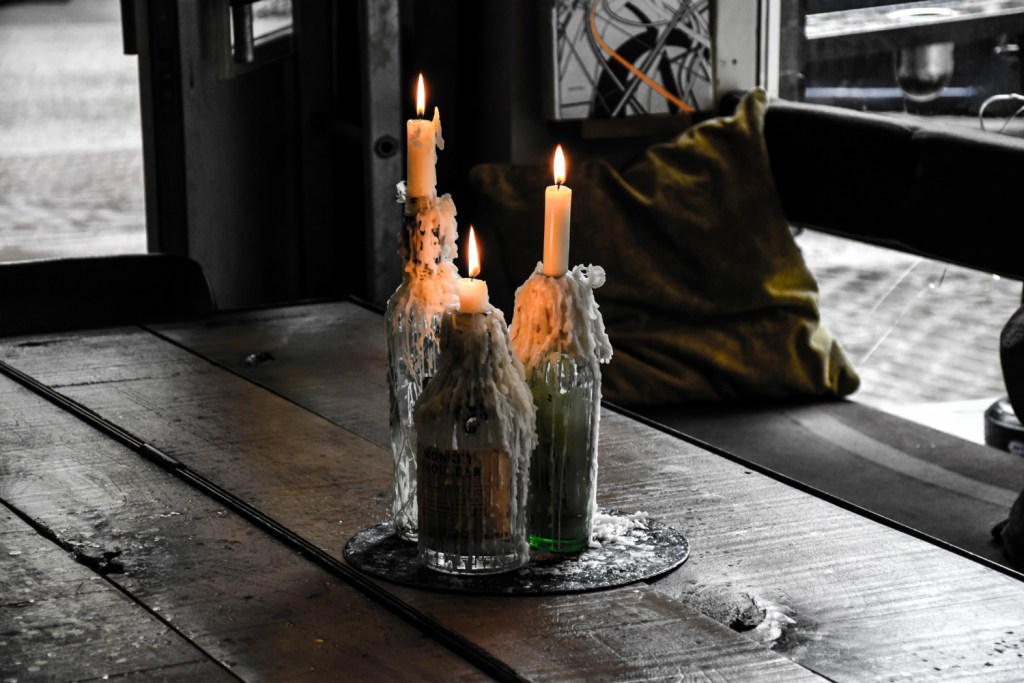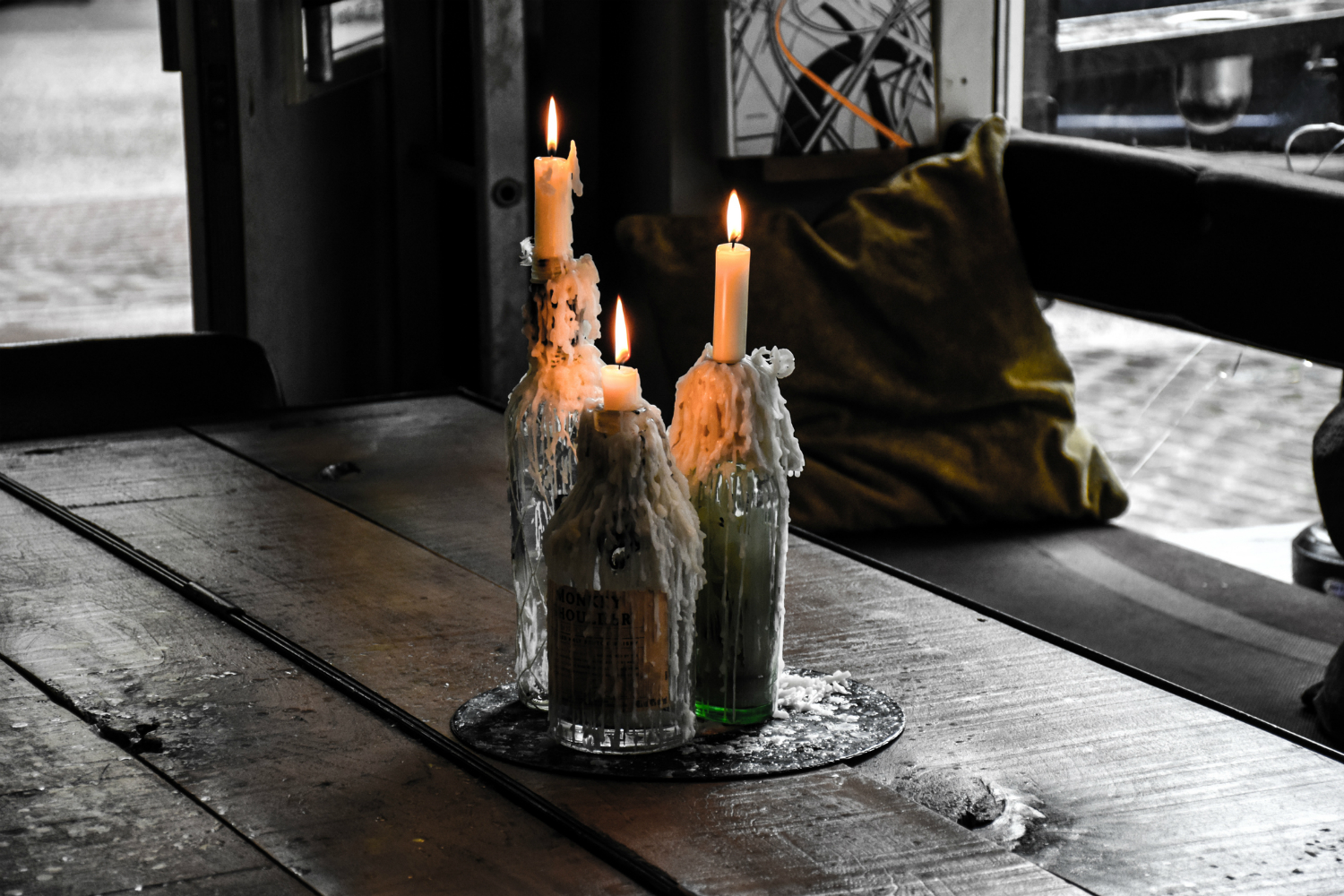 Now that you've found something to do with all of those old corks, you can complete the look by turning old wine bottles into candles. Pre-made wine wicks can be purchased, or you can do it yourself, but either way, this simple lighting idea will add some fun to your home bar. You could also use long candles to achieve this look, though you will have some dripping wax to deal with.
Cork Letters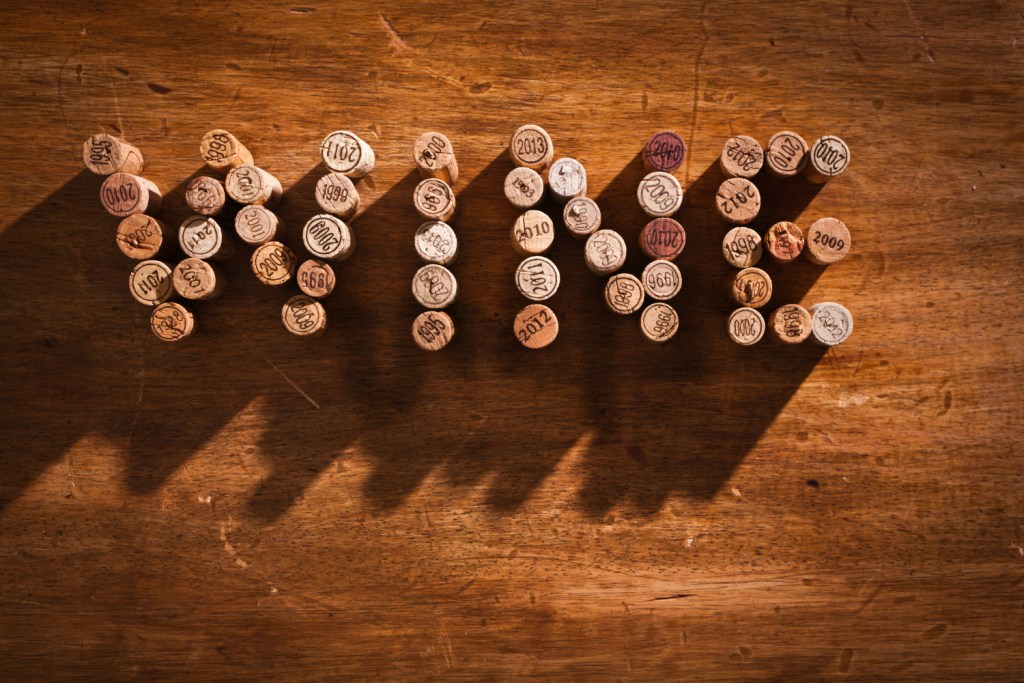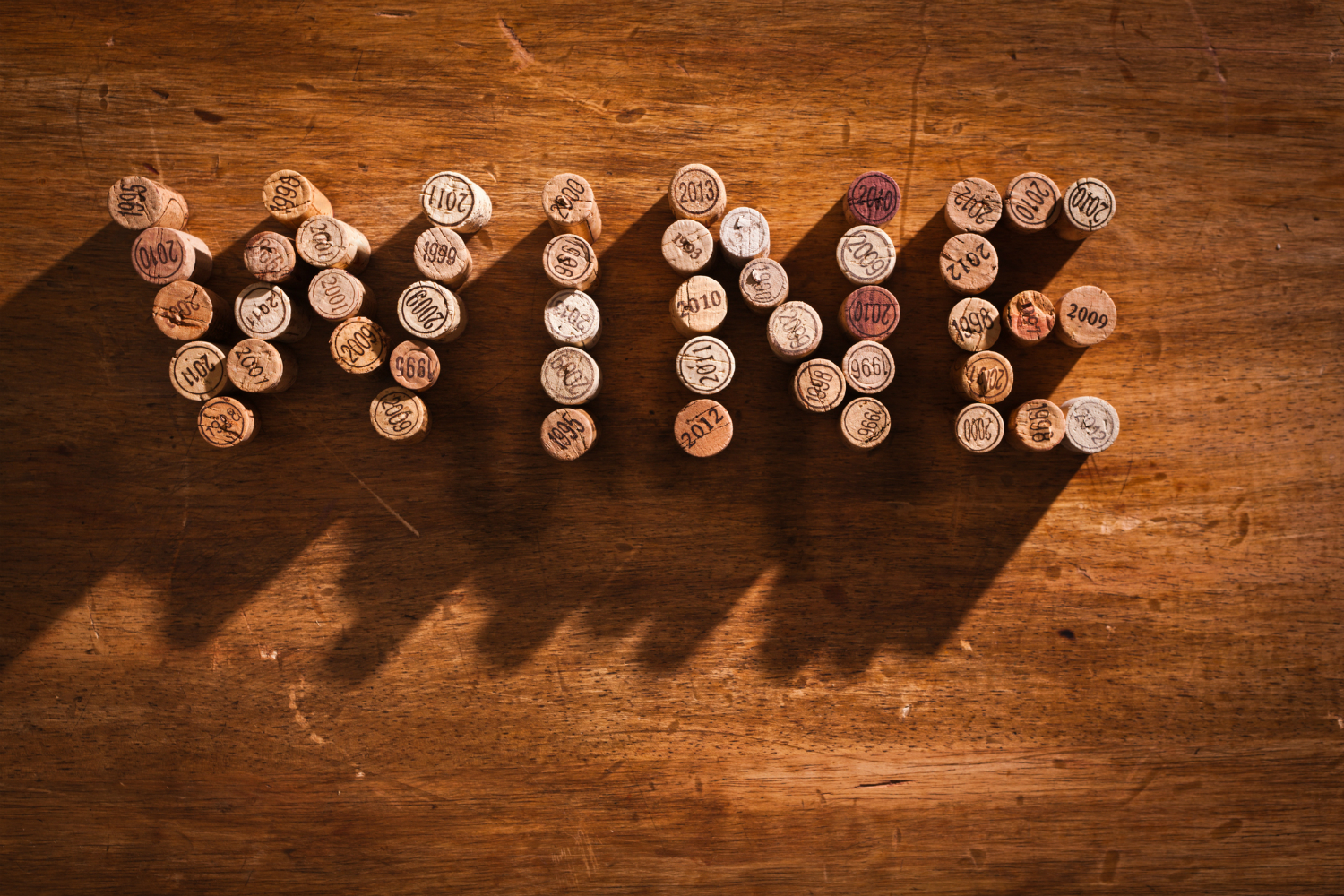 Another fun idea for your old wine corks is to turn them into words. A hot glue gun can turn those old corks into fun messages that can stand on your bar, hang on the wall behind the bar, or sit on the tables in your seating area.
Chalk Walls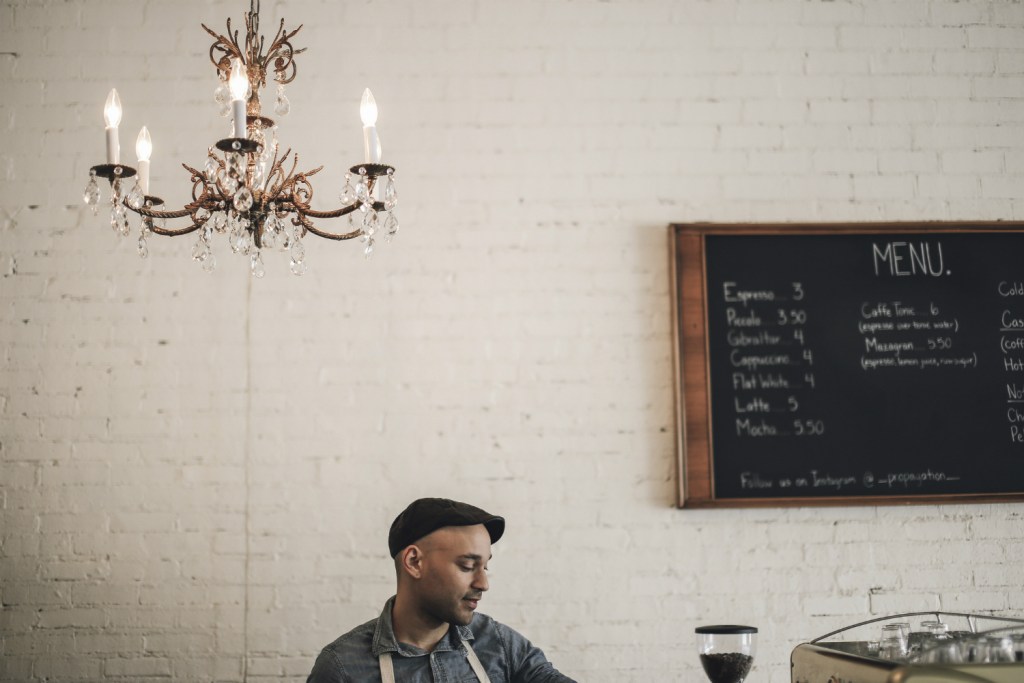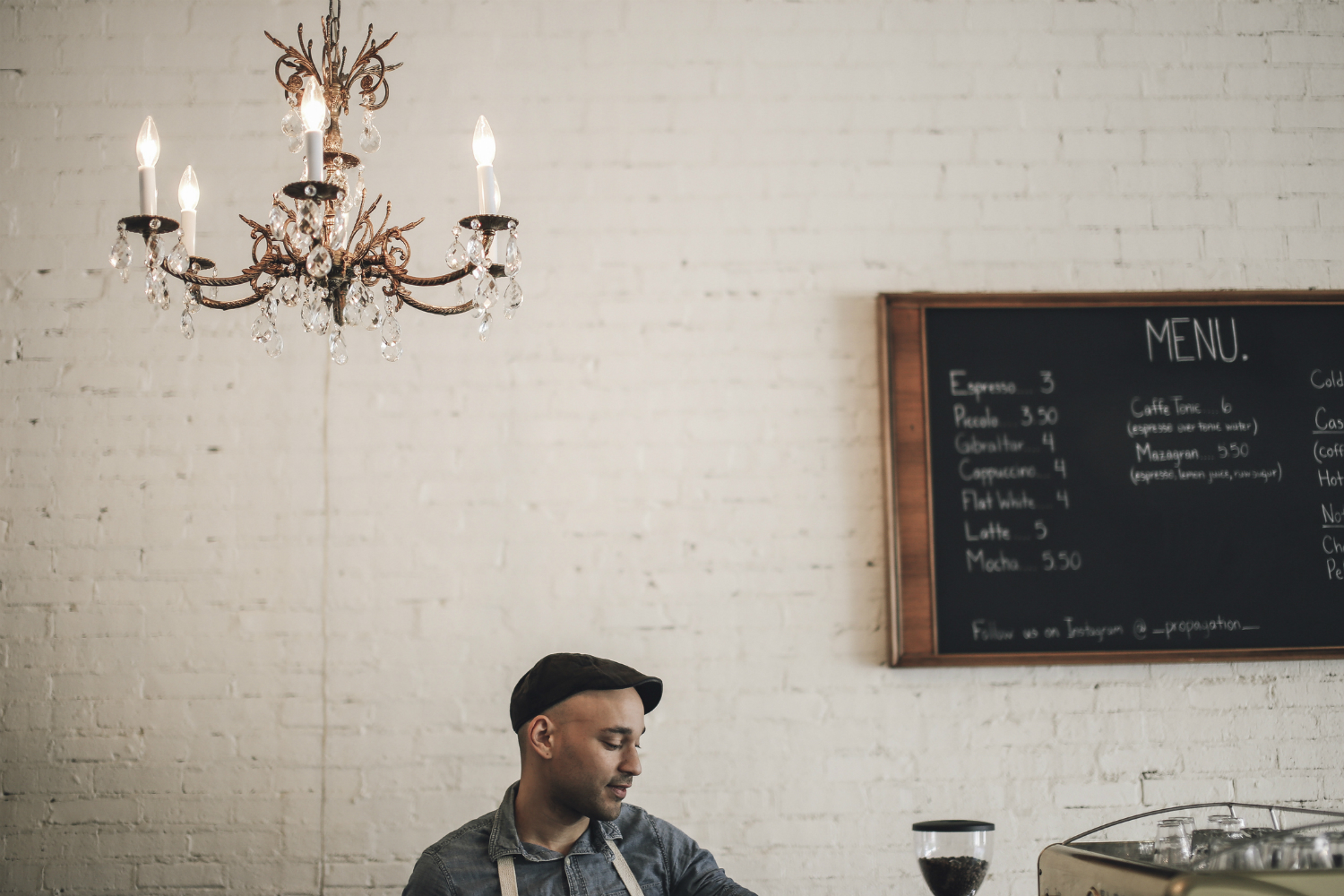 Many popular bars write their beer, wine, or whiskey lists on chalkboards. You can achieve this look by painting the walls behind or around your home bar with chalkboard paint. Peel-and-stick chalkboard paper is also available, and you can put that on everything from the surface of your bar to bottles or glasses. Allowing your guests to write their names on their glasses or leave their mark on your bar with chalk is an interactive way to utilize the chalkboard surfaces.
Salvage Old Yard Tools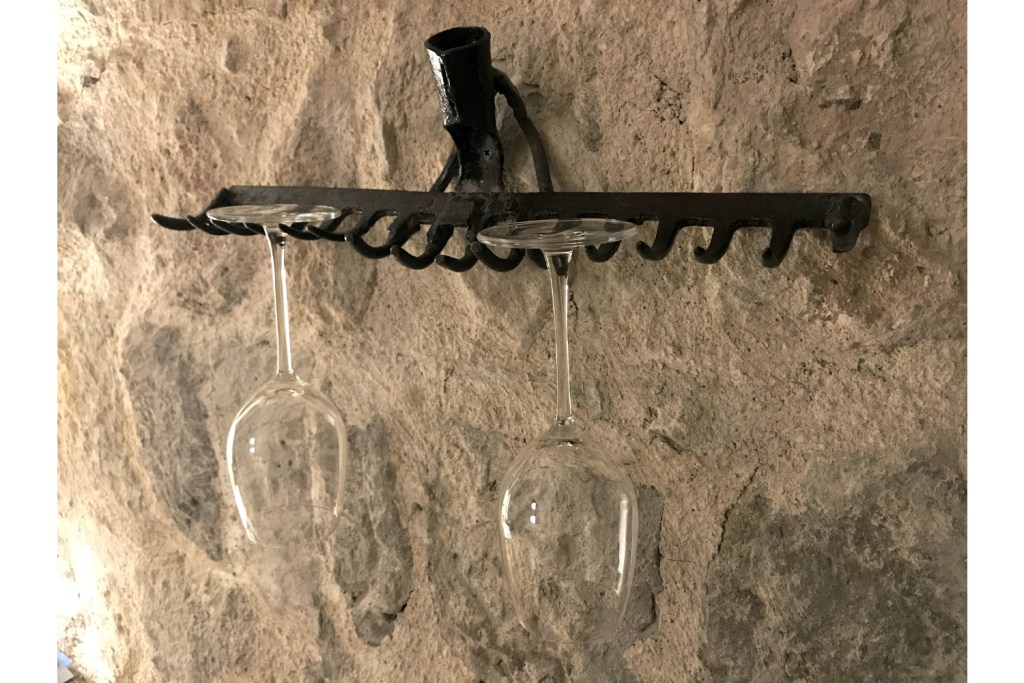 If you are going for a rustic feel, looking in your tool shed may be the answer for your home-bar needs. Turn an old rake into a glass rack or an old wheelbarrow into an ice chest for bottles and cans. The possibilities are endless here, so use your imagination to turn some of that old junk into bar materials.
Growler Lamp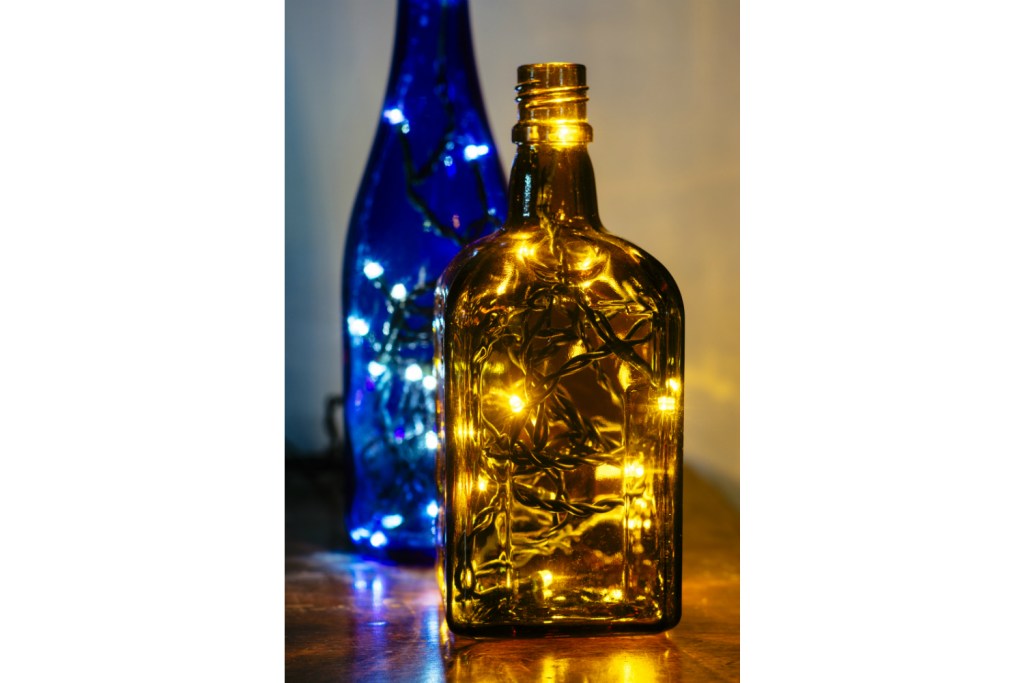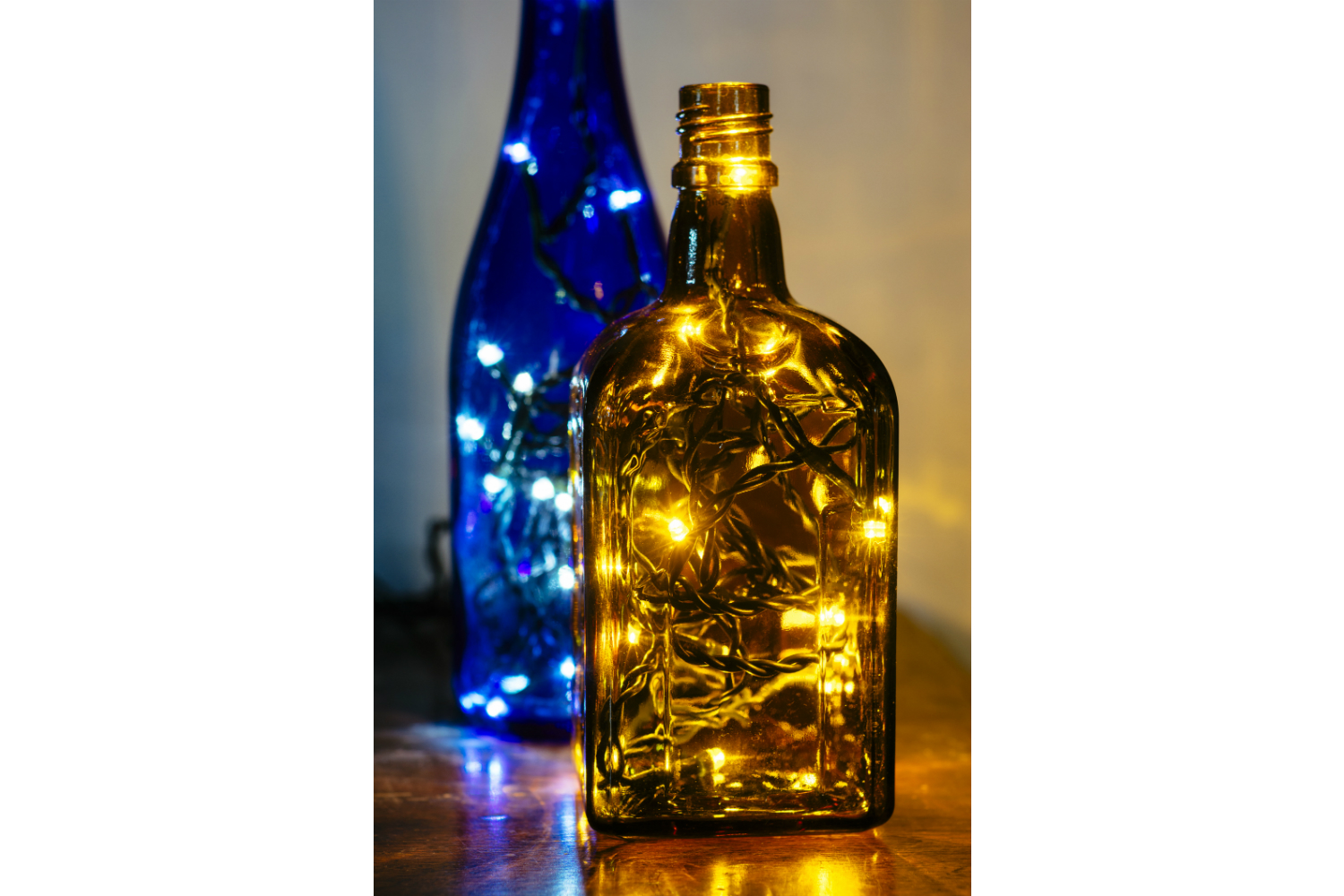 Once you've finished a growler of beer, you can easily turn it into a fun lamp using string lights. This look can also be achieved with old jugs of wine or large liquor bottles. String lights are inexpensive and will easily fit into the vessel of your choice.
Unique Backsplash or Bar Top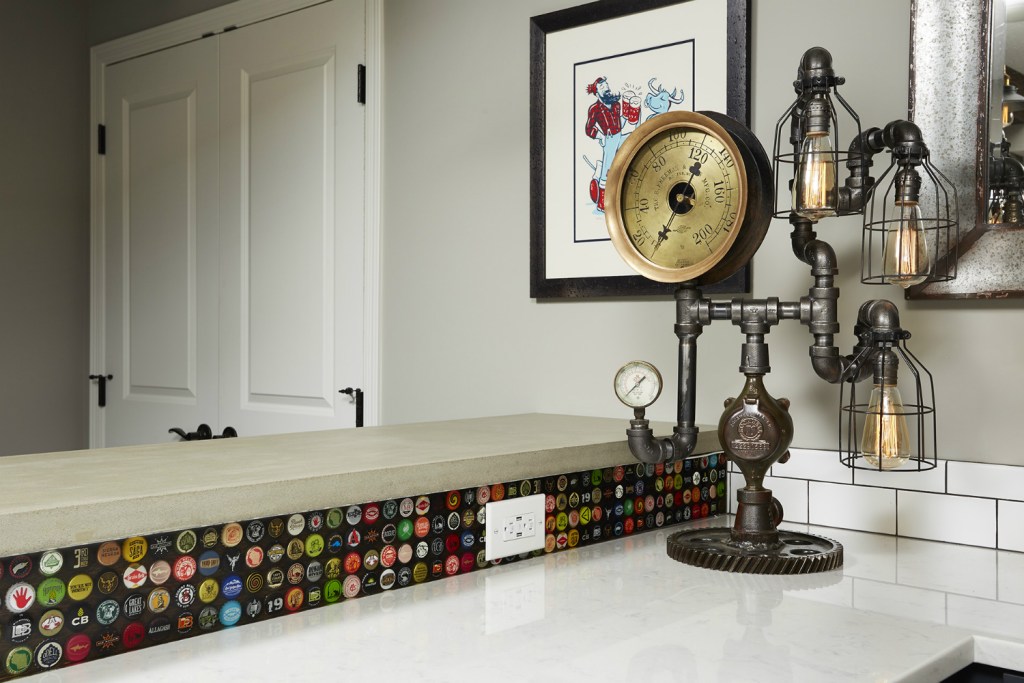 If your bar has a backsplash, you can make it one of a kind by using bottle caps on some of the tiles. You can also use bottle caps as the top of your bar. Covering the caps with glass will result in a smooth surface. Pennies are also a fun way to top a bar. The copper will give the bar a classic look, and all of those pennies will surely be a conversation starter. You can also use empty boxes of beer as the top of your bar. Again, covering the boxes with glass will finish the look and give the bar a smooth surface.
No matter what look you are going for, one of the ideas above will surely inspire you to spruce up your home bar and throw a party. Whether you are starting from scratch and need to build a bar, or are looking for some finishing touches for an existing bar, one of these ideas will get you going.
Editors' Recommendations