If you like to take your shoes and jacket off the second you walk into your house, you will love having an entryway bench with a coat rack by the door. These functional pieces of furniture encourage organization in one of the most important parts of your home
Add warmth to your foyer and offer guests a place to sit down and rest with a beautiful entryway bench. These convenient and friendly furnishings greet visitors while providing family members with a spot for their shoes and jackets as the enter through the door. Let's take a look at our favorite entryway benches for your home.
Ashley Furniture Homestar with Hall Tree
Best Overall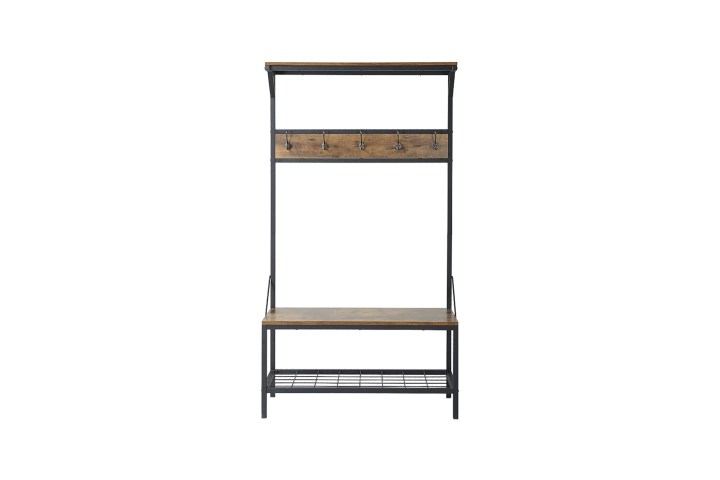 You can trust the Ashley Furniture Homestar with Hall Tree to deliver quality and beauty in a functional piece of furniture. This bench supplies seating, hanging, and storage capabilities while increasing the beauty of your home. It includes five hooks and three shelves to help organize and decorate.
VASAGLE Industrial Coat Rack Shoe Bench
Best-Looking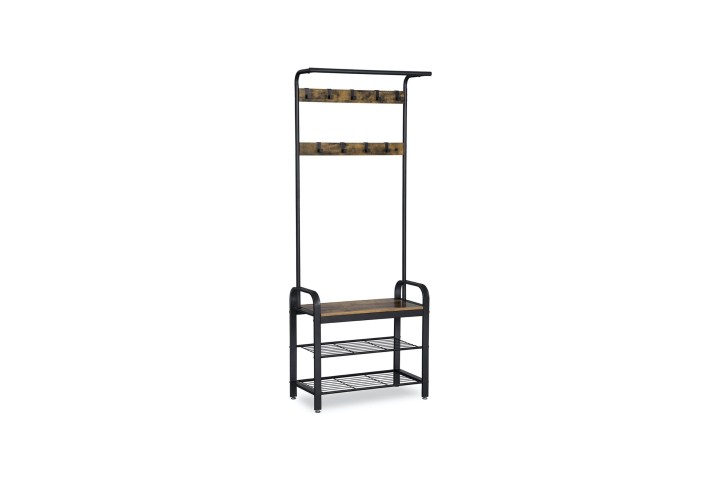 Take a look at the superior design and striking presence of the VASAGLE Industrial Coat Rack Shoe Bench. This lovely bench is quite the looker and delivers on functionality. It features 10 hooks, two racks for shoes, and a sturdy bench with a maximum capacity of 176 pounds. You will love the appearance and practicality of this great piece of furniture.
Homfa Metal Entryway Coat Shoe Rack
Best Budget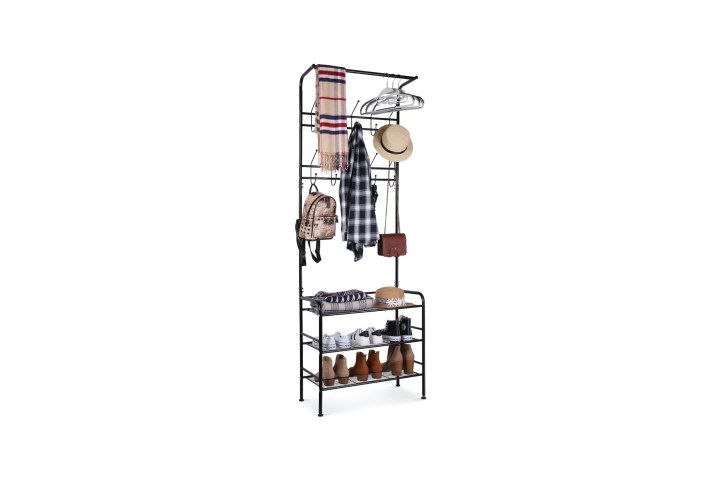 With a minimalist design and a modern look, the Homfa Metal Entryway Coat Shoe Rack is an excellent budget solution for your storage and organization needs. Made from iron metal, it is a durable garment rack that features 20 hooks and three shelves for your shoes or other items.
When you and your family get home, the first thing you want to do is kick your shoes off and relax. But often, this results in a big mess that leaves your foyer looking unkempt and disorganized. To make a great first impression with your visitors and keep your home looking clean, the entryway benches on our list are a great solution to decorate and tidy up this area of your home.
Editors' Recommendations