Plastic storage cabinets typically offer a variety of drawer and shelf configurations to provide more versatile storage solutions. Just pick the configuration that suits you, as well as the room you plan to place a cabinet in, such as a garage or basement. These useful and practical plastic storage cabinets offer appealing configurations and ample storage space.
Although there is the word "plastic" in their category, plastic storage cabinets aren't easily damaged or destroyed. They are produced from rugged and durable plastics designed to hold up well in a garage, basement or laundry room. Plus, they're waterproof and resist mold. These leading plastic storage cabinets can stand up to whatever you throw their way in your given highly used area.
KOUSI Portable Cube Storage
Most Customizable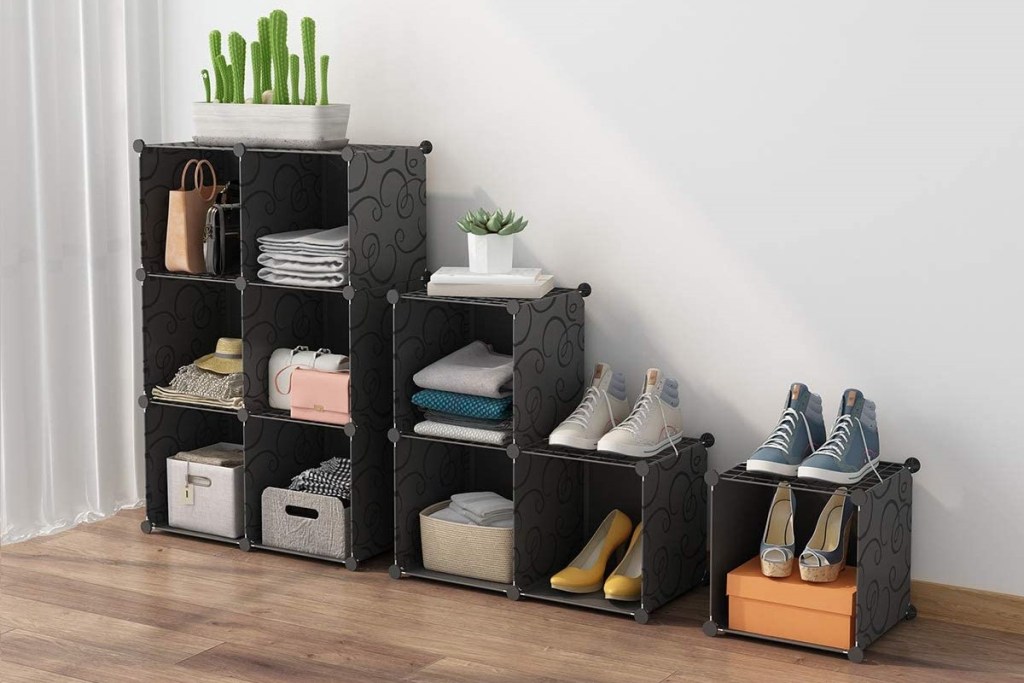 Perhaps you'd rather configure shelves the way you want in a plastic storage cabinet instead of getting one with stationary shelves. The KOUSI Portable Cube Storage is highly customizable, offering 12 storage cubes totaling 44 by 14 by 58 inches that you can arrange as you please. Each cube can support 30 to 40 pounds in weight. The cabinet is designed with a strengthened-steel panel at the bottom of each cube to hold more weight.
Suncast Base Storage Cabinet
Largest Storage Space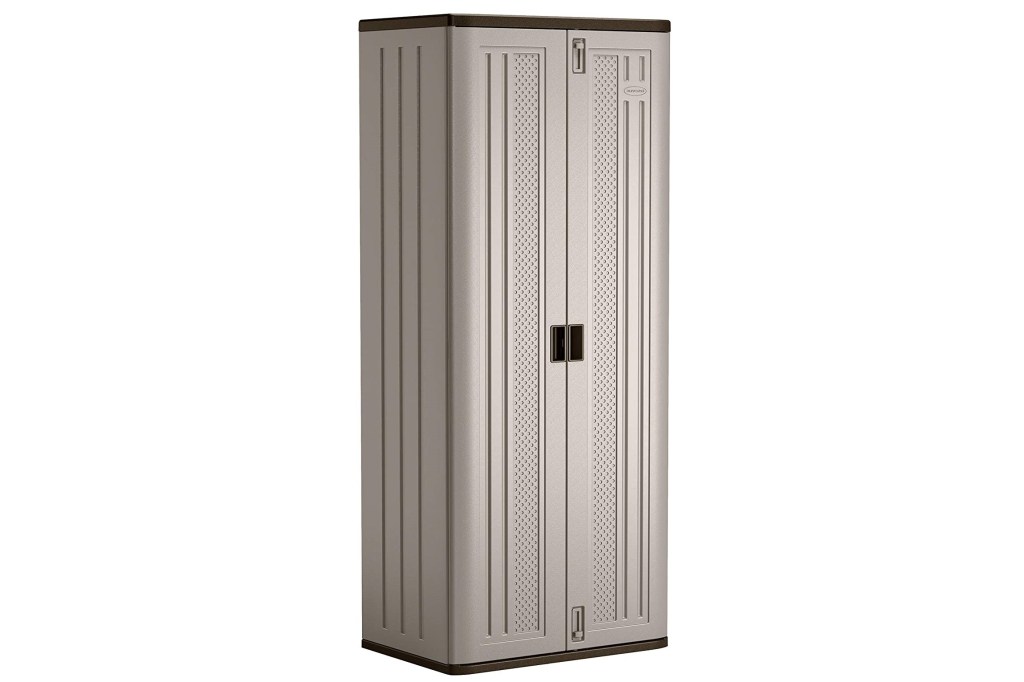 To gain a lot of storage space in a plastic store cabinet, consider the Suncast Base Storage Cabinet. The 72-inch-tall cabinet features metal-reinforced shelving that can hold up to 75 pounds and doors that lock to protect valuables. It sports double-wall resin construction that's resistant to warping, rusting and denting. The platinum storage cabinet can fit in a corner of a garage.
Rubbermaid Double-Door Storage Cabinet
Best for Small Rooms
Need to fit a plastic storage cabinet in a tight space? The Rubbermaid Double-Door Storage Cabinet is ideal for use in a small room. The double-door cabinet measures only 18 by 36 by 37 inches and yet provides 13.5 cubic feet of storage space and can hold up to 336 pounds. It's made of resin construction that's durable and virtually maintenance free, and won't rot, rust, dent, or peel.
Keep your garage or basement tidy and free of clutter by adding a plastic storage cabinet. They offer big storage capacity — sometimes in little packages. These functional and room-fitting plastic storage cabinets are winners whether they're big or small.
Editors' Recommendations