Bedrooms are not just places to sleep, even though that's their main intention. Bedrooms also store clothes, shoes, and other personal items that you don't keep in other rooms of your home. But what if you have a small bedroom without a closet? Where should all the stuff go without having a cluttered and disorganized room?
A cluttered room can cause unnecessary stress and an overall sense of discomfort, which is the last feeling you want from where you're supposed to rest. If you have small bedrooms with no closets in your home, don't worry. We have nine brilliant storage ideas that are also stylish so you can declutter and relax.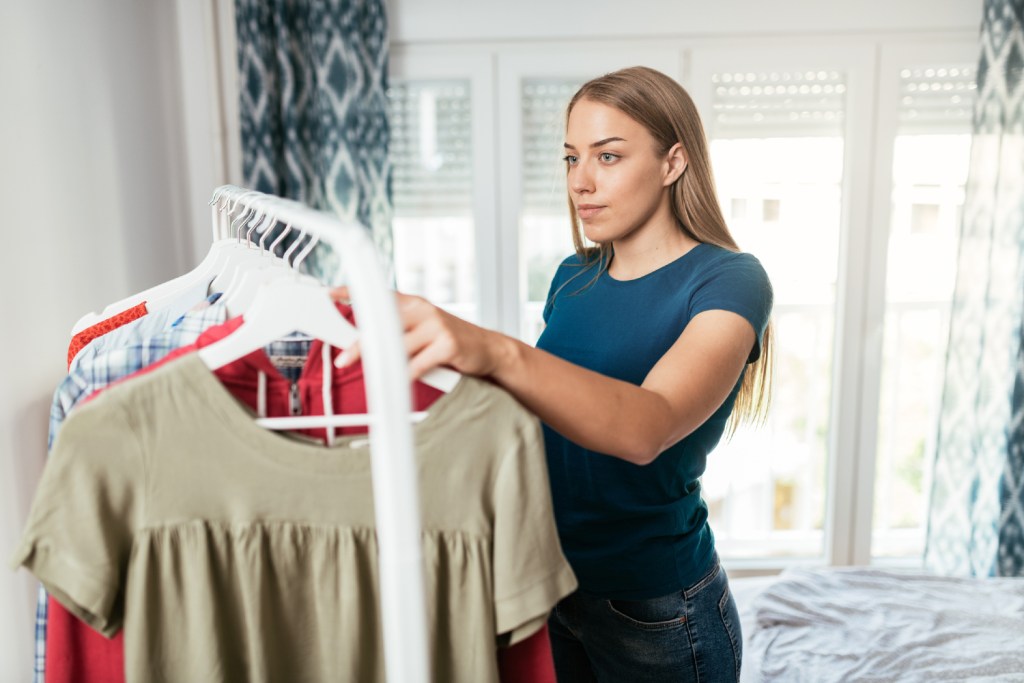 1. Garment racks
Garment racks aren't just for department stores anymore. These days you can find garment racks that are sleek and rather affordable, and they take the place of a closet with a hanger rod. Garment racks are a great way to keep your clothes organized, and they are slim enough that they will fit almost anywhere. Many of them also have wheels, so you can move them around if you need to.

2. Bookshelves
Bookshelves are excellent for storing almost anything in your bedroom. Many of them are sturdy and decorative and have tons of storage space. You can also adjust the height of the shelves, which is great for storing items of different sizes. You can use a bookshelf for clothes, shoes, toiletries, purses, and just about anything else you'd use shelves in a closet for.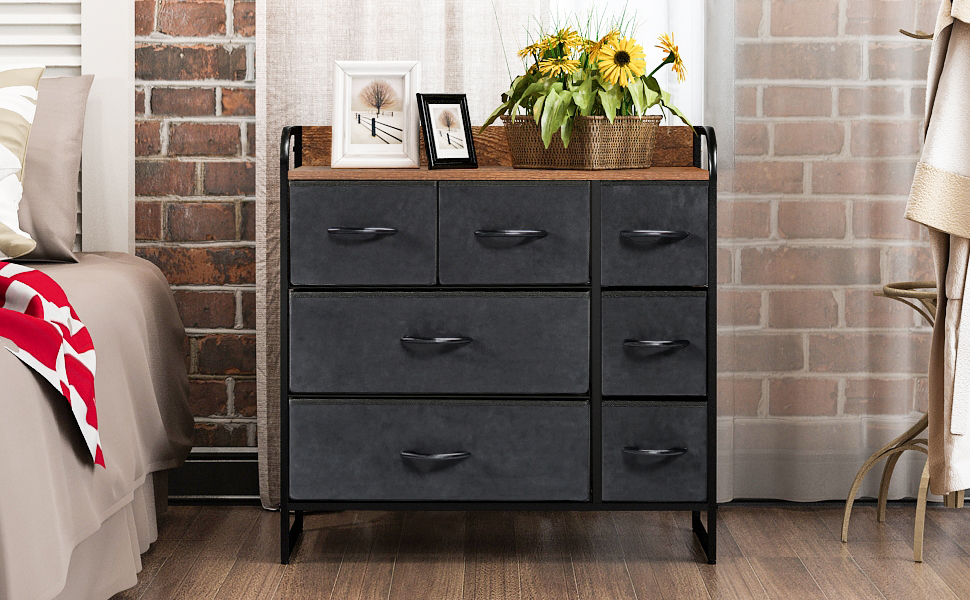 3. Drawer units
Stand-alone drawer units and storage chests are a great way to add storage space to a small room without closets. These units come in all shapes, sizes, and materials and can be just as decorative as useful. Use a wired drawer rack for clothes, an open-topped plastic bin for purses or shoes, or a vintage chest for sweaters. Many of these units have wheels on them, so you can roll them out of the way if need be.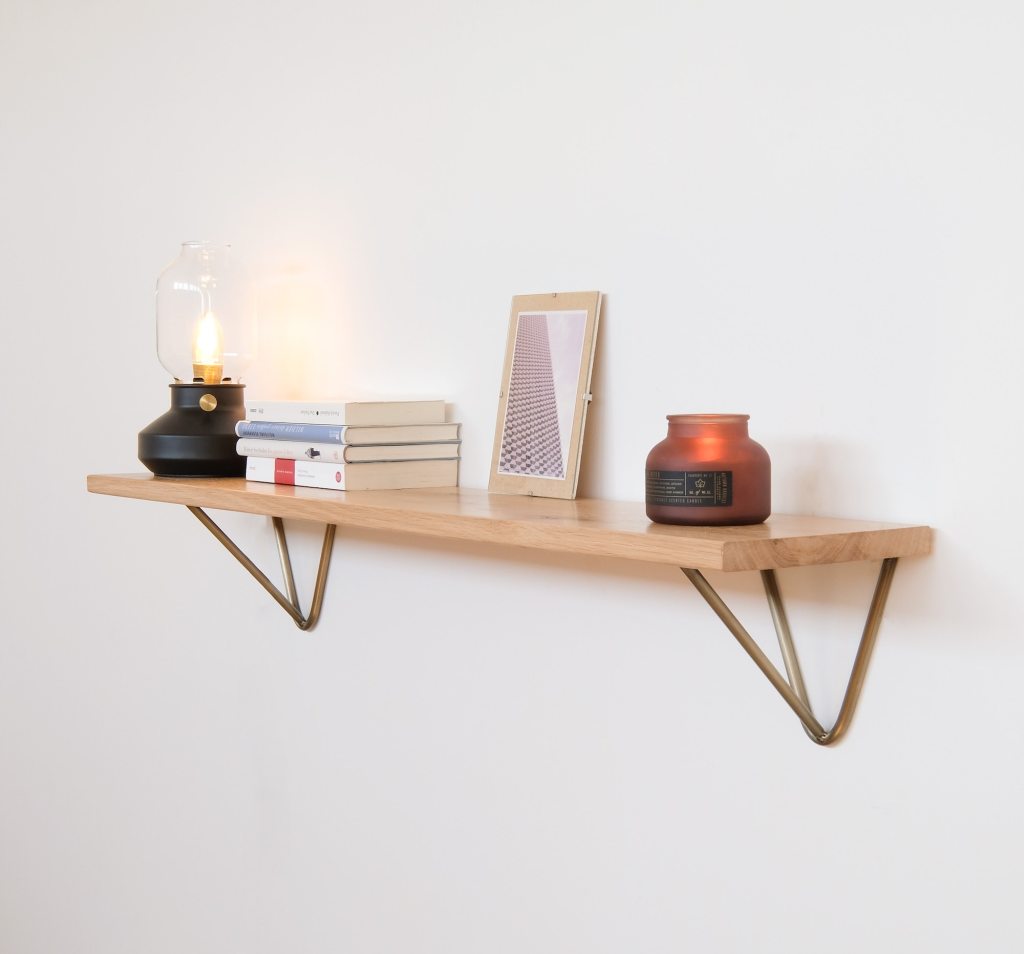 4. Shelf brackets
Shelf brackets are inexpensive and great for hangers if you mount them upside-down and vertically. You can get brackets made of all different types of materials and in all different colors to match your existing decor. Use them to blend into your room or add a pop of color to a bare wall. The best part about this trick is that you can hang as many or as few as you need and at any height that you'd like.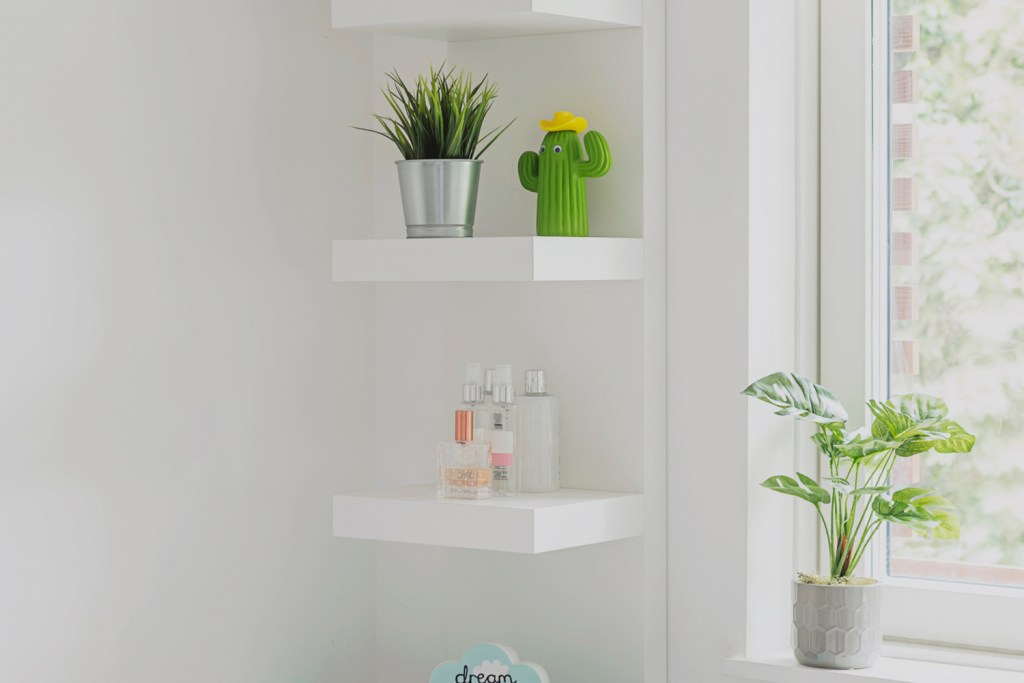 5. Floating shelves
Floating shelves add a modern touch to any room and are great for adding storage to small spaces. You can hang them anywhere and store just about anything on them. Floating shelves are particularly handy for storing shoes because you can determine the distance between them so you can make any shoes fit. You can also get cube or cubby-style floating shelves to store clothes or shoes in. If you need a place to store extra pillows or linens, put a floating shelf or two above your bedroom door and store them there. This space is often left unused and is a great place to store items you don't use very often.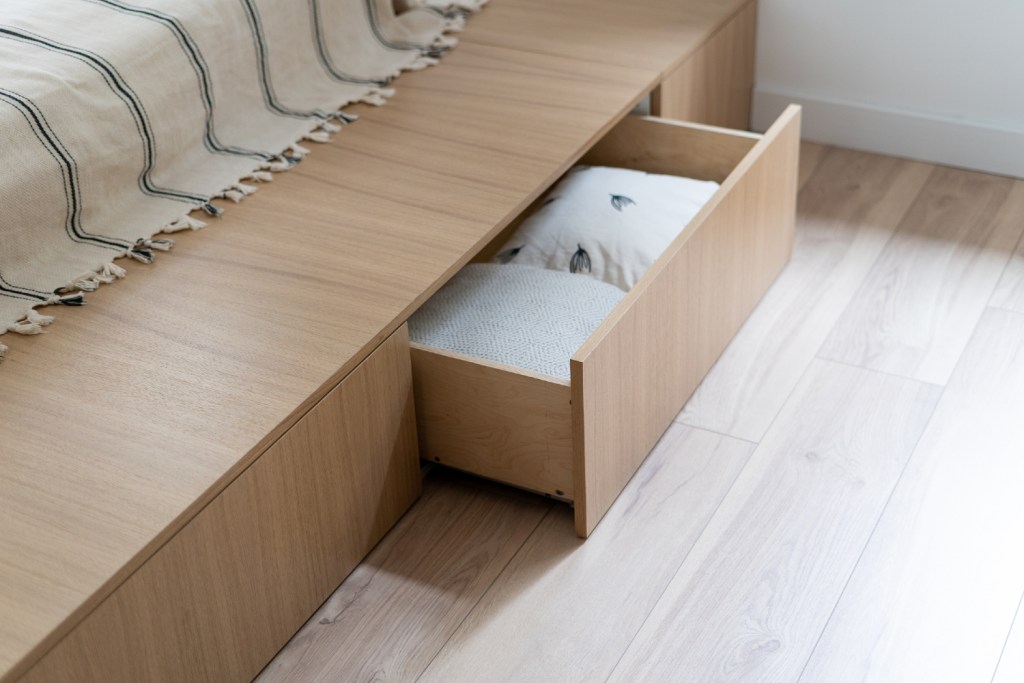 6. Underbed storage
If you need extra room to store clothes that you don't wear all the time (like seasonal items), extra bedding, and shoes, you can find storage bins meant to fit under your bed. Some bed frames have built-in storage, so if you're in the market for a new bed, this is also an option. If your current bed doesn't have a frame that will accommodate storage underneath, you can also buy a set of bed risers and some organization bins for a fraction of the price of a new bed frame.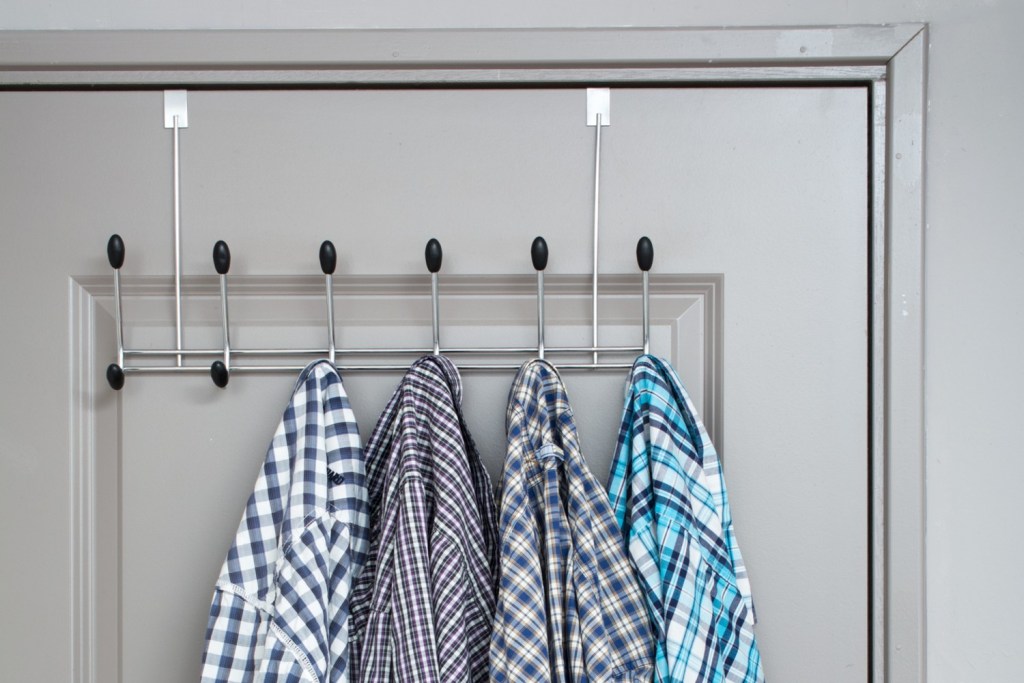 7. Hanging hooks
Hooks are a great way to add storage space to any room in your home, but they're particularly useful in a small bedroom with no closets. The best part about hanging hooks is that you can put them anywhere. An excellent space-saving tip is to install them on the backs of doors. Use the hooks to hang purses, hooded sweatshirts, coats and jackets, scarves, and anything else you need to get out of the way. Look for traditional coat hooks in the store, or get creative and put together your own by using items found at a hardware store or second-hand shop.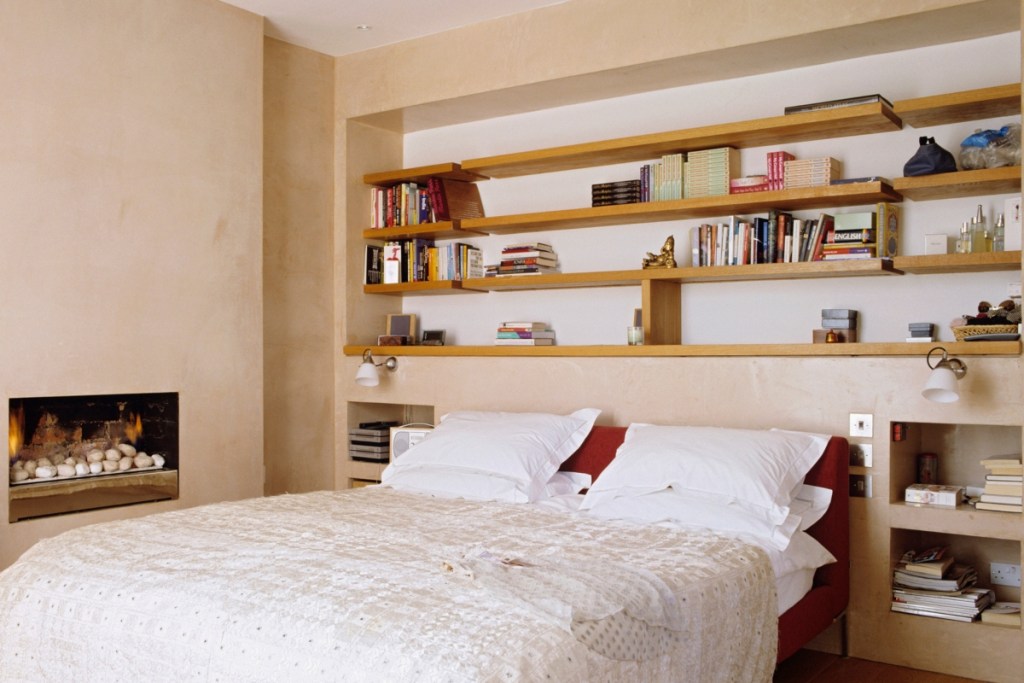 8. Behind the bed
If your room's front part is too narrow to accommodate any storage, you can try to store things behind your bed. You can quickly move your bed frame off the wall a few inches to make room for a storage rack or garment rack. Also, don't forget that the wall above your bed is a perfect place to install shelving for extra storage.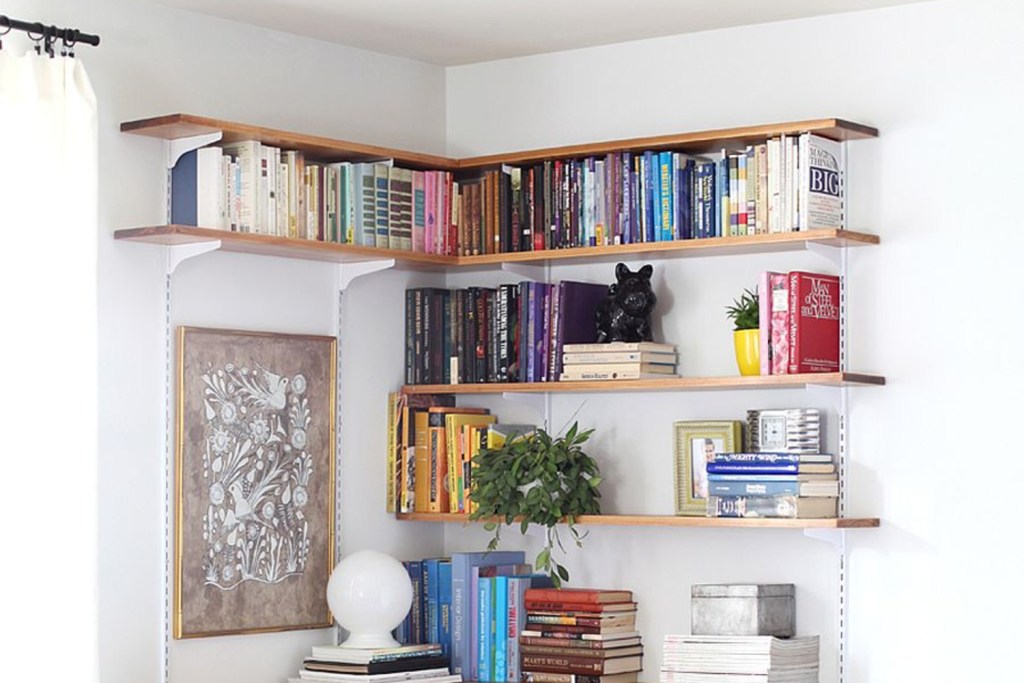 9. Corner shelves
Shelves designed to fit into corners are a great way to add extra storage space to a small room. Corner shelves can hold shoes or folded clothing neatly. You can also hang a small rod across the corner of the room to hand dresses or shirts on. Corner shelves come in a variety of styles, from units that stand on the floor to floating units that put your items higher up. If you use a corner shelf up off the floor, you can use the space underneath for additional storage.
More storage space is always on homeowners' wish lists — it seems like there is never enough room for stuff. The bedroom is one place where a lack of storage or closets can present a real problem. If you have bedrooms with no closets in your home, these storage ideas will surely help you declutter your sleep space and rest easily!
Editors' Recommendations