Small apartments introduce many problems, but nothing is more frustrating during the holiday season than trying to find space for your Christmas tree. No matter how much you seem to maneuver your decorations, fitting a traditional tree in your home can feel impossible. So, whether you lack the additional space or you're simply looking for more apartment-friendly ideas this holiday season, we have some creative Christmas tree solutions for small spaces that are sure to get you into the holiday spirit.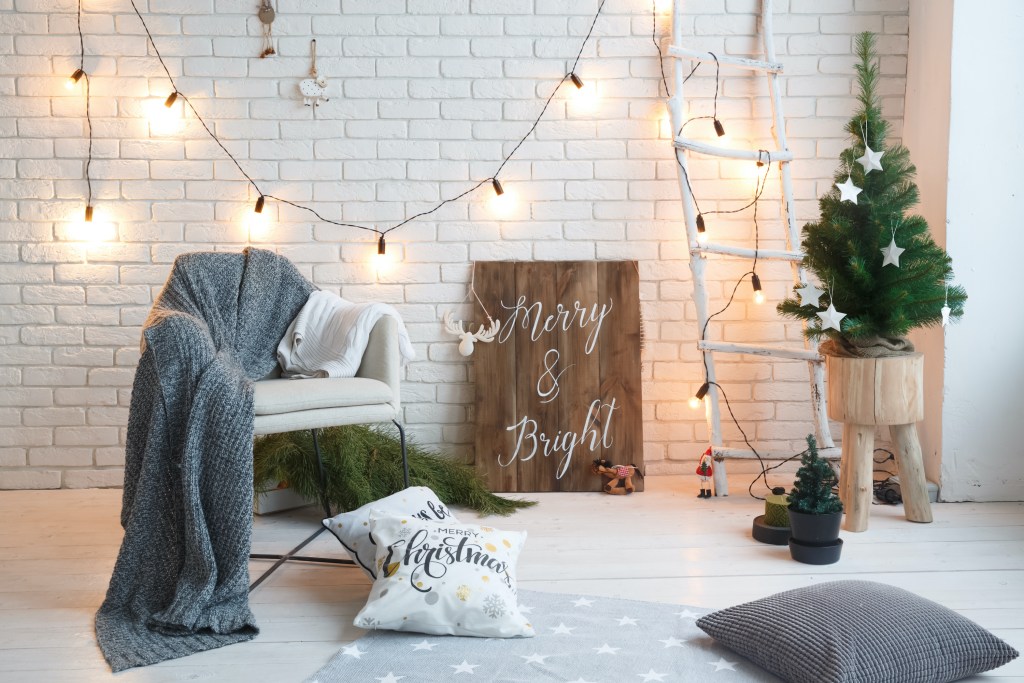 Decorate with mini trees
One of the best ways to decorate your small apartment this holiday season is to use mini trees. Skip the giant Christmas trees that take up your entire living room, and instead, opt for miniature solutions.
To decorate with this method, try choosing a small tree about three feet in height to put in an empty corner of your room. Add a tree skirt and some decorations to make a cozy Christmas corner. Alternatively, you could go even smaller and choose a mini tree around twelve inches in height. Place it on a table in your home and add small ornaments and decorations. On Christmas Eve, keep presents nearby to take advantage of the Christmas tree tradition.
If you want to decorate your space as much as possible while adhering to your tiny home restrictions, try using multiple mini trees rather than one. Multiple trees can add flair to the rest of your home so that Christmas joy can be seen and felt in nearly every corner of the house. Additionally, you get the opportunity to go bold with a holiday scheme or try out different designs for each tree.
Opt for a narrow Christmas tree
Narrow Christmas trees are a trendy solution for small spaces. They're slim yet sophisticated and give you a chance to have a full-sized tree in your home without making your space feel cramped or crowded. Narrow trees come in a range of sizes, so you can choose something that fits perfectly in your room. Additionally, these larger trees allow you to hang heavier ornaments. The trouble with miniature trees is that you are also limited to miniature ornaments. With a taller narrow tree, you can show off your fancy glass ornaments, DIY crafts, and colorful tinsel however you please without weighing down the branches.
Some homeowners opt for a unique take on this space-saving solution by pairing two narrow trees side by side: This works best if one tree is shorter than the other to create a natural feel to the space. While not every home has room for this option, you should consider it if you want a unique spin on traditional Christmas tree setups.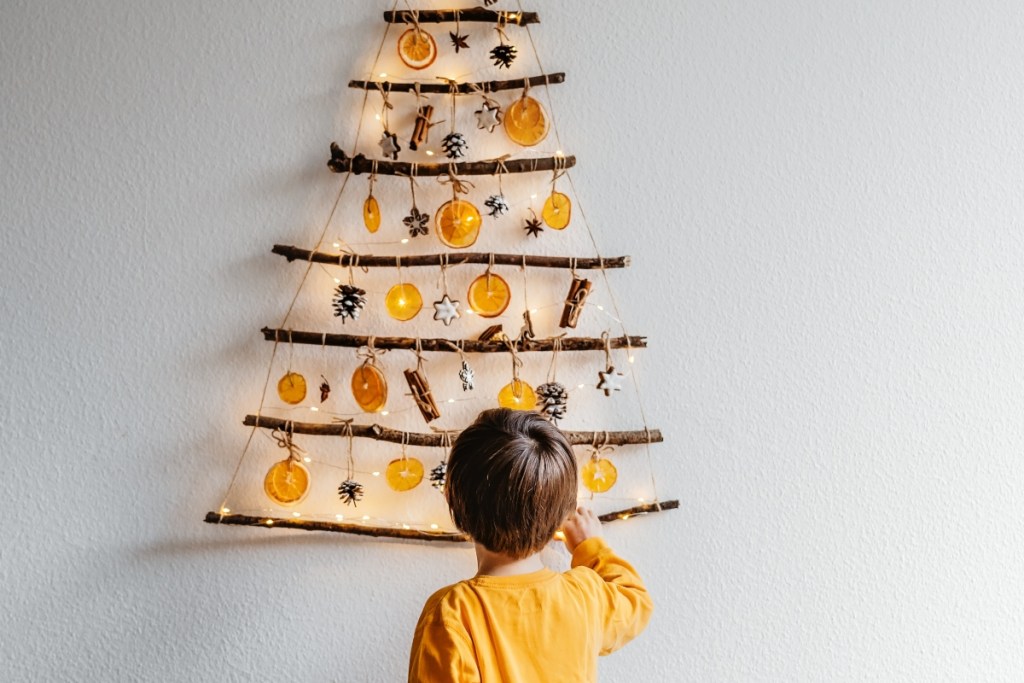 Try wall-mounted Christmas trees
Wall-mounted Christmas trees are a recent appearance for the holidays. This solution is versatile, easy-to-use, and can work in any home, no matter how small.
One of the ways people are utilizing wall-mounted Christmas trees is by purchasing them online. Trees like the one by the Collections Etc Store are great for those looking to save floor space. These Christmas trees are often faux evergreen branches with ribbons and ornaments that adhere to your wall, meaning you could put your tree in a hallway, on a door, or in any room of the house with some open wall space.
Alternatively, trees like this one from the Home Heritage Store give people a chance to experience an authentic-looking tree while also saving space. These half-trees are built to sit right up against a wall so you can still experience the natural look of a Christmas tree without needing additional space.
Skip the Christmas tree altogether
You could also consider skipping a Christmas tree altogether this year if you aren't sure you'll have the room to accommodate any large decorations. Now, this doesn't mean you can't decorate for the holidays! If you want to take advantage of the Christmas spirit without a tree, we recommend using wreaths and garlands to adorn your home. Hang wreaths on doors or windows where they won't be in the way. Follow up with a few evergreen garlands around your home or along with your tables.
Use mini ornaments and ribbons to adorn all of your lovely Christmas greenery. Add some classic red ribbon to your kitchen cabinets or above any mirrors for a sweet touch. And if you want to have a tree alternative, try using Command strips and attaching some faux evergreen springs to your wall to create a miniature wall-mounted tree.
Not every home has the capacity for a large Christmas tree. And there's no reason to sacrifice what space you have for the sake of holiday decoration. Instead, try one of these amazing Christmas tree solutions for your small spaces so you can get into the holiday spirit without causing your home to feel cramped and crowded.
Editors' Recommendations