Maximalism is all about being bold with color, pattern, and design. As a maximalist, your Christmas decor is no exception! This year, maximalism has taken the interior design community by storm, emerging with its playful color palettes, unique textures and fabrics, and an optimistic approach to clutter and authentic decor.
However, as Christmas approaches, the risk of your design becoming too kitsch is ever-present. So, we've gathered some essential tips to avoid excess clutter or mismatched styles when decorating for the holidays.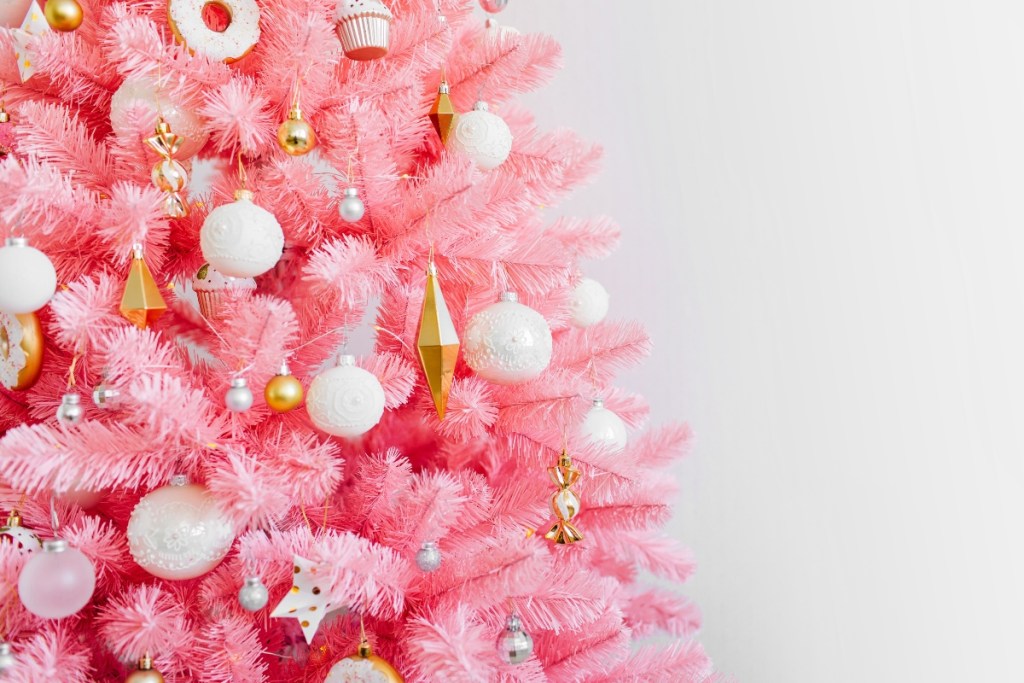 Go glam with glitter and gold
One of the key features of maximalism is using glamorous materials and decor pieces in your design without becoming too gaudy. As you decorate for Christmas, it's encouraged to go all-in with glitter and gold to attain the glamorous look you want to achieve. Gold candelabras on the dining table or mantel, gold dishware, small statues, and a Christmas-themed ensemble will look stunning in a carefully curated maximalist space. You can also use golden tinsel or ornaments to adorn your room for Christmas.
Additionally, glitter plays a unique role in maximalist design. Use glittery ornaments, table draperies, frames, and vases to decorate the room and add a hint of glam to your design. Glitter adds more visual excitement and texture to the existing space. In Christmas decor, it can make the ornaments and decorations feel more expensive and curated. While glitter and gold can be excessive and over-powering in some design styles, these pieces can accentuate a maximalist home and draw attention to the small details in Christmas decor.
Change up the curtains and tablecloths
A simple change for many maximalists this season is to change up the curtains and tablecloths. Avoid kitschy Christmas-themed fabrics and instead opt for vibrant colors and funky patterns. Gold drapes, pink or blue tablecloths, and patterned materials like plaid, animal print, and geometric shapes can transform your Christmas decor.
While you don't necessarily need to stick with one cohesive color palette to achieve the perfect maximalist design, it's better to use shades that are complimentary with the overall palette of your room. For example, if you have yellow, peach, or pink walls, avoid warm colors like red and orange and focus on using more blues and greens in your decor items and fabrics. Pink-colored walls, in particular, look stunning with zebra print rugs, green floral curtains, and plenty of evergreen garland!
Breakaway from traditional color palettes
If you want to make an impact on your maximalist design this Christmas, break away from the traditional color palette. Classic reds, whites, and greens can look mismatched and amateur in your design. Instead, keep your color palette light and playful. For example, many maximalists have opted for white, pink, or blue trees to diverge from the typical evergreen. Additionally, many maximalist enthusiasts adore the use of pink, orange, magenta, and gold in their ornaments and Christmas decorations.
If you want to maintain a more classic Christmas feel, use evergreen as a base in your decor and blend it with your existing color palette. Dark green is a great color that can complement almost any design. While it can be moody in some darker-colored rooms, evergreens are a great way to honor the holiday season with a natural and authentic touch. Or, if you prefer bright and light spaces, you can choose to experiment with blue, white, and silver to achieve a winter-wonderland look.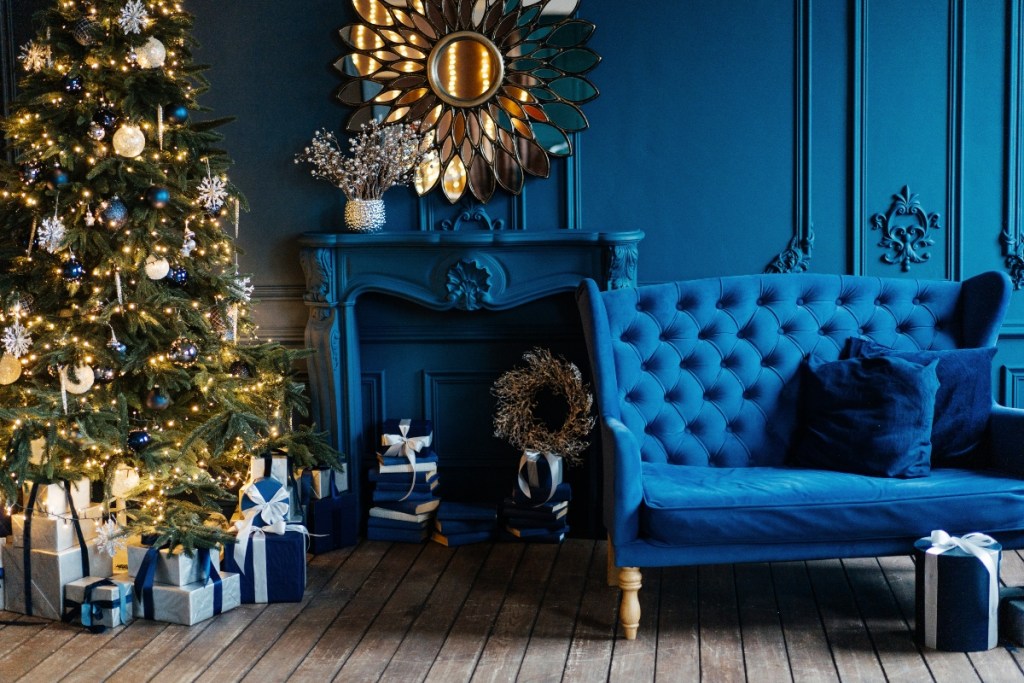 Get dark and moody with decor this year
Bold maximalists might find a moodier and darker aesthetic more appealing this year. A trend that is turning many heads is using black, dark green, and rich blue as the color palette for Christmas decor. Use black dishware and tablecloths for a deeply moving look. Additionally, adorning your mantel, table, and hallways with deep evergreens and navy blue accents can create a luxurious and moody environment.
Don't forget to use plenty of gold details, candles, and fairy lighting to help illuminate the dark space. However, you don't need the space to feel gothic or imposing. Instead, the goal is to find a balance between the dark and light-colored decor to create a seductive and cozy Christmas landscape.
If you're a maximalist interested in adorning your home with a fresh take on Christmas decor this holiday season, ideas like the ones mentioned above can be revolutionary. Don't shy away from breaking the status quo and changing up the existing Christmas color palette. Use plenty of rich shades and intriguing patterns in your design, or experiment with how glitter and gold can impact the look of your space. Maximalism is all about experimenting with color and pattern to achieve a curated and unique design.
Editors' Recommendations