Not everyone celebrates Christmas. But that doesn't mean you can't join in on all the festive fun. Sure, you may not want a Christmas tree in your living room or stockings hung over the chimney with care, but who said you had to decorate solely for the holiday?
If you want to take part in decking the halls but prefer a more seasonal approach to your decor, then we have some amazing winter decor ideas. Decorating the home during the winter months can be a great way to celebrate the season and welcome in the new year. And even if you don't celebrate on December 25, you can still make your home look fabulous without opting for classic Christmas tropes.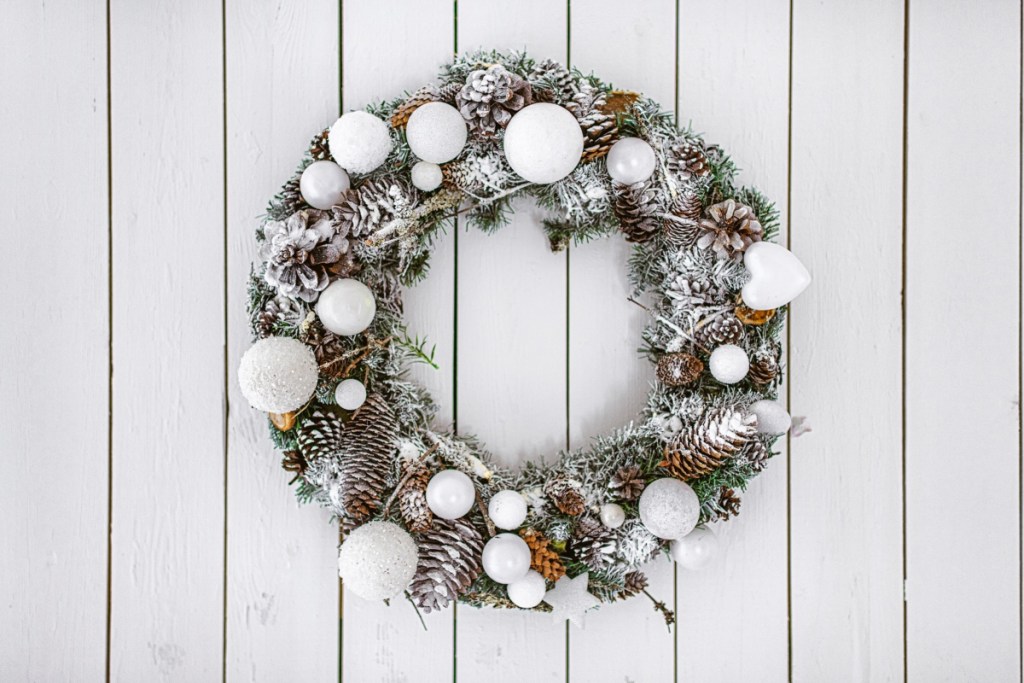 Try a classic wreath on the door
One of the easiest ways to shift your autumn decor into a winter aesthetic is to use a wreath on the door. But, of course, if you're avoiding the traditional Christmas aesthetic, you may want to switch up the look of your wreath.
Instead of choosing a Christmas wreath with red ribbons or small ornaments, we recommend a more natural look. Choose an evergreen wreath with pine cones for a more down-to-earth aesthetic. If you want more glam, you can always choose a wreath adorned in faux snow or decorated with glittery silver bells. Both options look luxe without leaning too heavily into the Christmas scheme. Or, if you want a traditional wreath that honors winter, choose a white and blue color scheme for any ribbons or ornaments.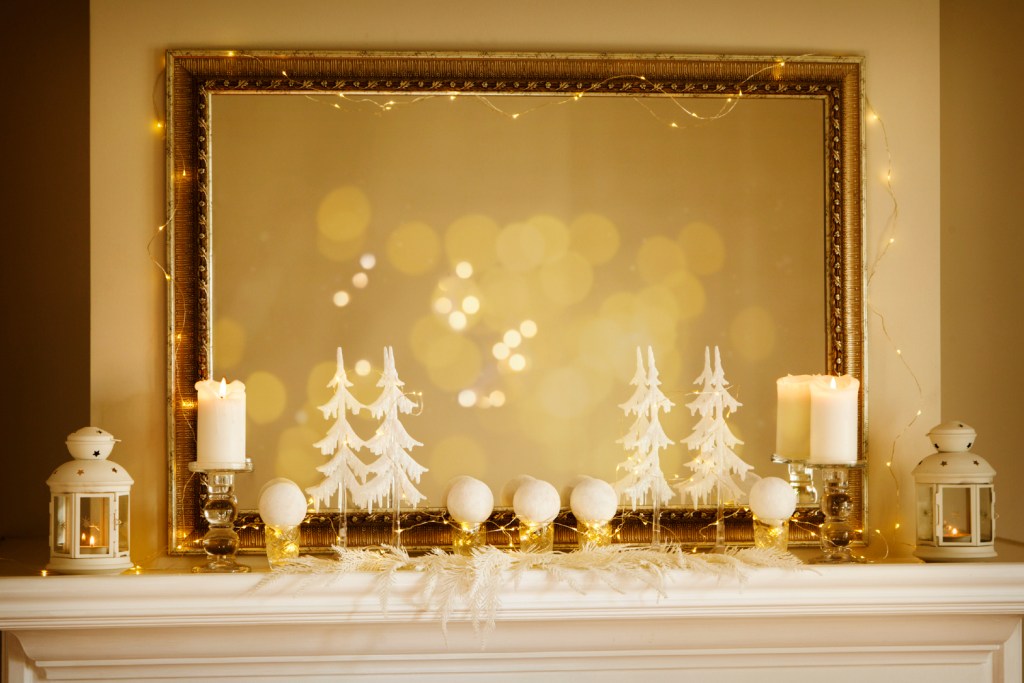 Adorn the mantle
Another way you can welcome the season without feeling pressured to take on holiday tropes is to adorn your mantle. The best part about mantle decor is that it is versatile. For a cozy winter look, add a few candles or candelabras to the space. Include small seasonal figurines like miniature evergreens, ceramic deer, or a cozy porcelain house set.
For a more festive look, you could add an evergreen garland to the mantle space. Just avoid red ribbons or Santa motifs to prevent it from looking too heavy on the Christmas theme. To make the mantle look more put together, surround your evergreen garland with ceramics, snow globes, or other winter pieces.
Use natural seasonal elements for centerpieces
When it comes to decorating the home for the winter months, you certainly can't go wrong with seasonal elements. One of the best ways to add more fervor to your tabletops is to opt for a vase filled with evergreen sprigs. This minimal look is great for homeowners who prefer not to go all out but still want to retain a cozy look.
For a more intricate aesthetic, you can set a tray on your table and add tall white candles, pine cones, evergreen sprigs, and ceramic woodland creatures to create a sophisticated winter-inspired centerpiece.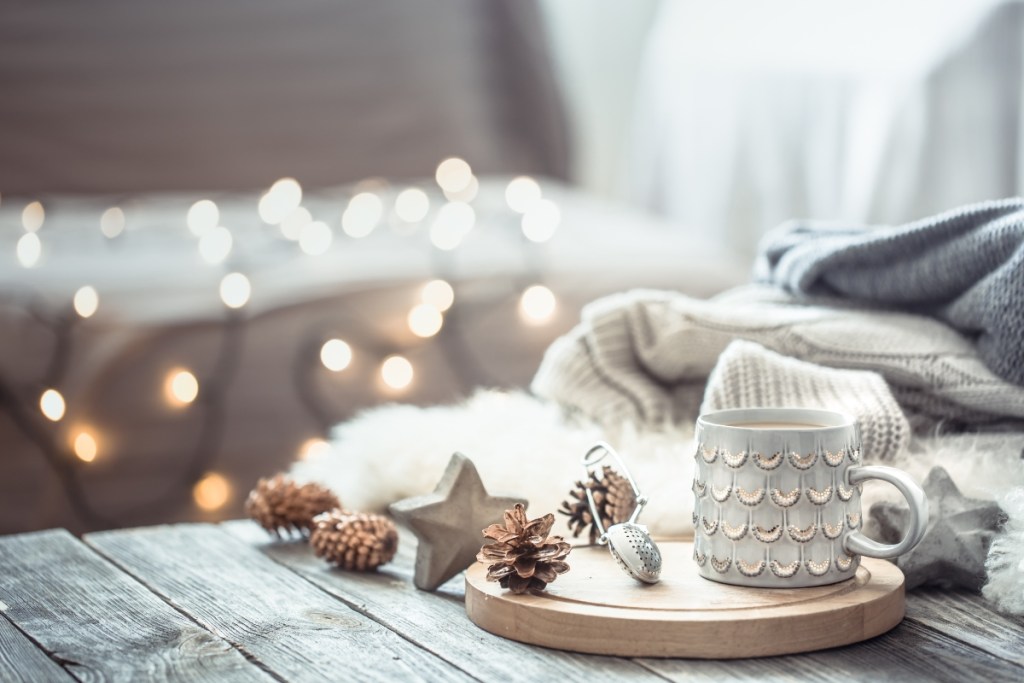 Try a winter color palette
Winter color palettes can be challenging to create when you're trying to avoid traditional Christmas decor. One scheme that seemingly can't go wrong is stunning blue and white. Rich navy tones, bright electric blues, pastel blue, white, and cream shades can all blend harmoniously in your space, creating a cool winter color palette.
Silver, gray, gold, and bronze are also fantastic choices for homeowners looking to decorate for the winter months, even when they don't celebrate Christmas. These colors can come through in decorative table trays, wreaths, and winter figurines, making it an elegant choice fit for minimal aesthetics.
And of course, there's nothing wrong with playing with a bit of color. Jewel tones are increasing in popularity, so if you want more vibrant hues like magenta, violet, pink, yellow, or orange, you can certainly add these tones to your seasonal decor!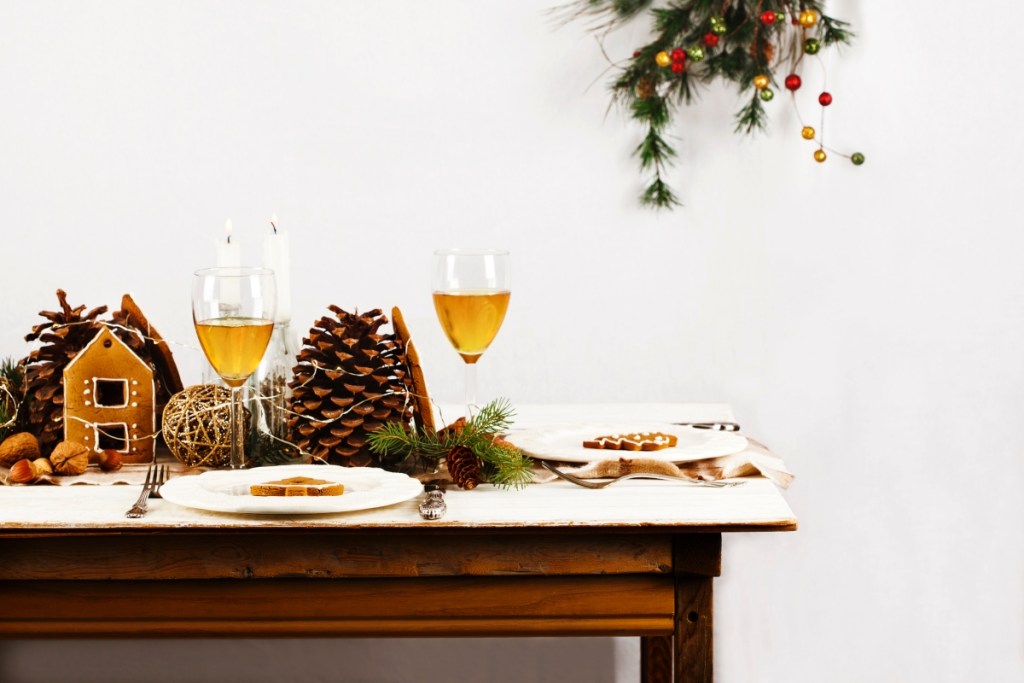 Lean into non-Christmas winter motifs
The trickiest part of decorating in December when you don't celebrate the holiday is avoiding Christmas-themed decor. Leaning into non-Christmas winter motifs is the way to go if you don't celebrate Christmas, but how do you know what to look for?
As a general rule, you'll want to avoid anything that looks like it belongs to the Christmas holiday. You'll have to use your own discernment here. And ultimately, each person is going to be different. However, here are a few things we recommend.
Avoid:
Anything involving Santa
Red and green (especially together)
Reindeer
Christmas trees
Religious decor for Christmas
Instead, look for:
Cozy porcelain or ceramic home sets
Evergreens
Woodland creatures
Snow themes, like snow globes
Snowmen
Simple seasonal phrases that don't directly allude to Christmas. Think, "Tis the season."
Again, each household will have different opinions on what feels like too Christmas-inspired decor and what is simply a seasonal theme. However, you typically can't go wrong with decor like the classic ceramic winter village setup, hot cocoa stations, or artwork depicting winter landscapes.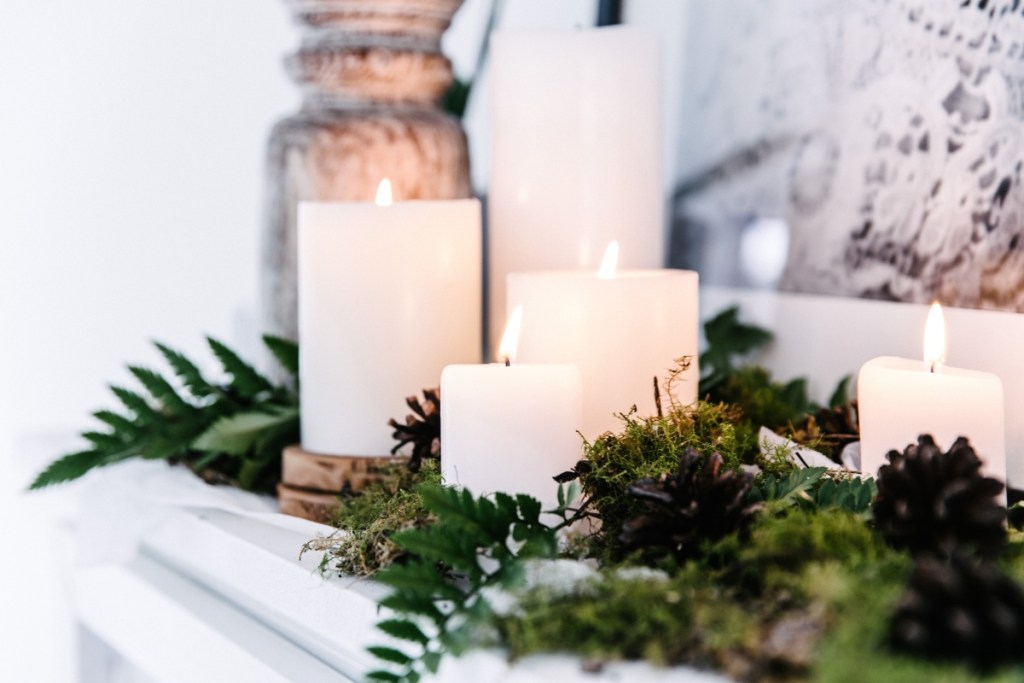 Keep it classy with metallic accents
Another way you can adorn your space with decorations for winter, even if you don't celebrate Christmas, is by using metallic accents in your decor. Copper bowls, gold and silver ornaments, bronze figurines, and other metallic pieces can look luxe and elegant in your home. Just be sure to pair them with more natural materials, like pine cones, evergreens, and candles to help enhance the cozy feel.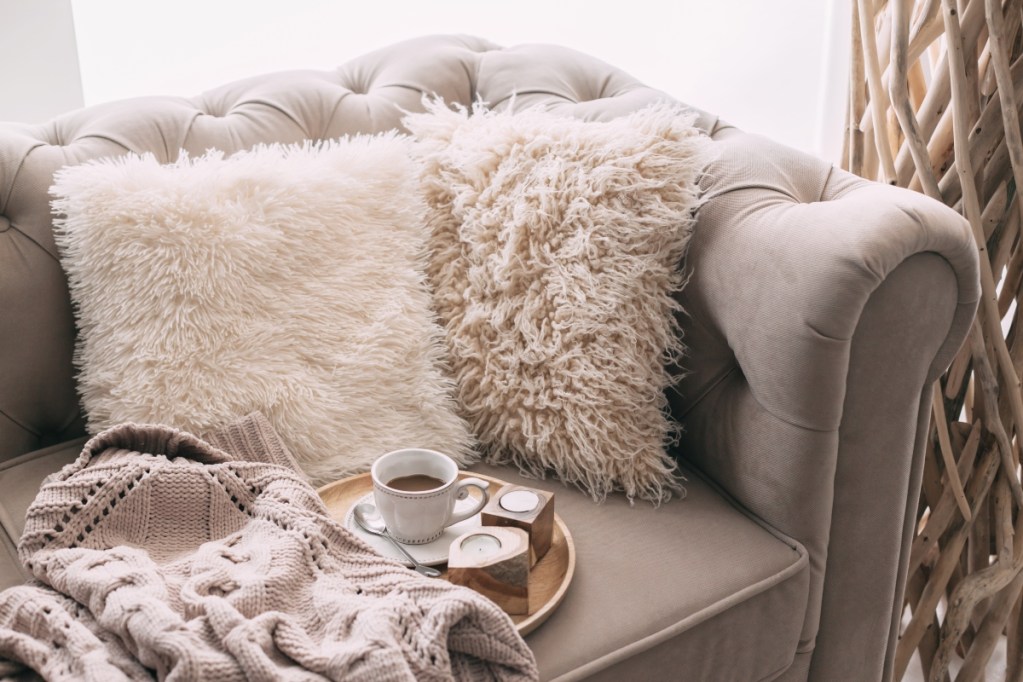 Transform your home into a cozy haven
Decorating your home in winter motifs is only half of the job. To truly adorn your space this winter, you'll want to curate an ultra-cozy vibe. That's why, when decorating for the season in a way that doesn't lean onto traditional Christmas decorum, it's vital that you do your best to turn your home into a cozy haven.
Take some cues from the Hygge, Friluftsliv, and Scandi design styles. Cozy elements like knit blankets, faux-fur pillows, faux-animal skin rugs, warm leather, soft orange lighting, candles, and fireplaces are some of the best motifs and decorum you could add to a winter design. You don't have to get overly "themey" with this idea either. Simply do your best to make your house feel warm and cozy by focusing on warm tones in the color palette, soft and comfy textures, and anything that truly invites the Hygge aesthetic into your home.
Decorating for winter is a great way to express yourself during the colder months. You don't have to celebrate Christmas to take part in all the fun! Just be sure to use your own judgment for which decor will look best in your space and which leans too heavily into the holiday. If done well, your home can look like a cozy winter haven without giving off a strong Christmas aesthetic.
Editors' Recommendations