If you're looking to change up your home decor or simply need some design inspiration, you have to consider the Norwegian style that is sending homeowners and designers alike falling head over heels. Friluftsliv is the sister style of the well-loved Danish hygge. Like hygge, it refers to a way of life and not just design, but decorators are finding ways to integrate this philosophy into every aspect of their lives, including the home.
Whether you're simply curious about this trend or you plan to integrate it into your home decor, check out this guide to learn everything you need to know about friluftsliv and how you can incorporate it into your home.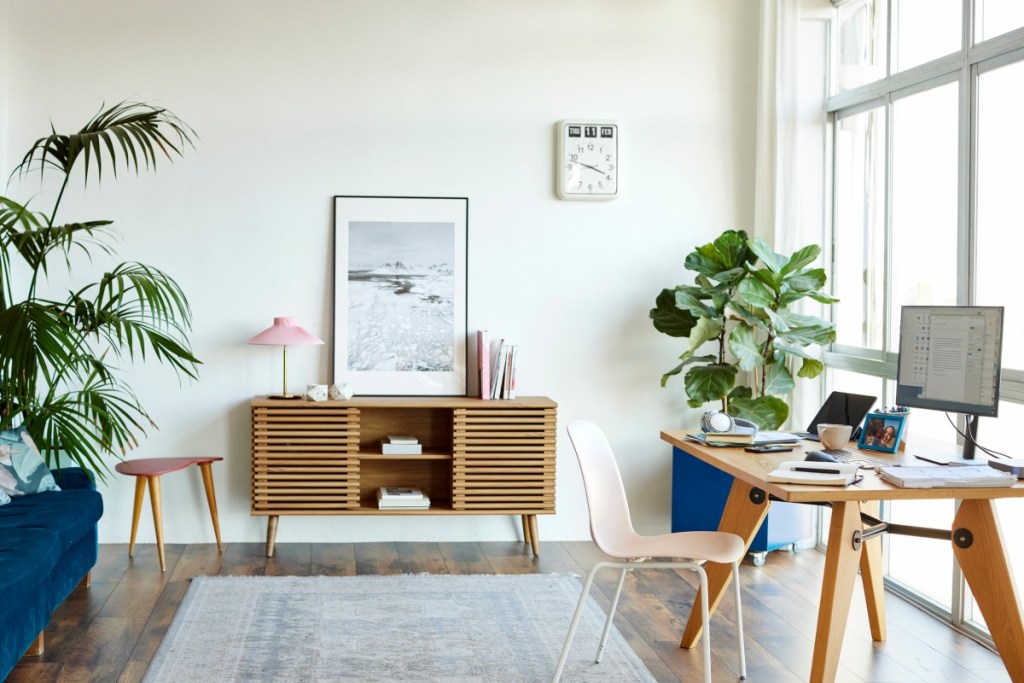 What is friluftsliv?
Friluftsliv, pronounced free-loofts-liv, is a Norweigian phrase that loosely translates to "free air life" or "outdoors." How does this relate to your home? When applied to interior design, the concept is simple and highly rejuvenating. Friluftsliv focuses on bringing the outside in, incorporating natural and organic materials into your design. Plants, natural woods, outdoorsy themes, and raw materials are perfect examples of how friluftsliv exists in home design.
This trend arises from the pressing need to invite life and nature into our homes. In this age of smart devices and overall artifice, many people need a space where they can truly unplug. Elements of nature bring a sense of calmness and tranquility to a space, and friluftsliv takes advantage of this innate need to connect with nature, creating a design that feels serene and earthy.
How does friluftsliv relate to biophilic design?
If you're familiar with biophilic design, you may see some similarities between these two styles. Both styles encourage using natural materials, plants, and elements of nature in home decor to induce a sense of peace and tranquility. However, one of the key differences is that friluftsliv also aims to create a year-round nature experience, and encourages you to not only bring nature inside but to spend time outdoors as well. It asks you to use outdoor patios, open those large glass windows, and create many open-air spaces within the home.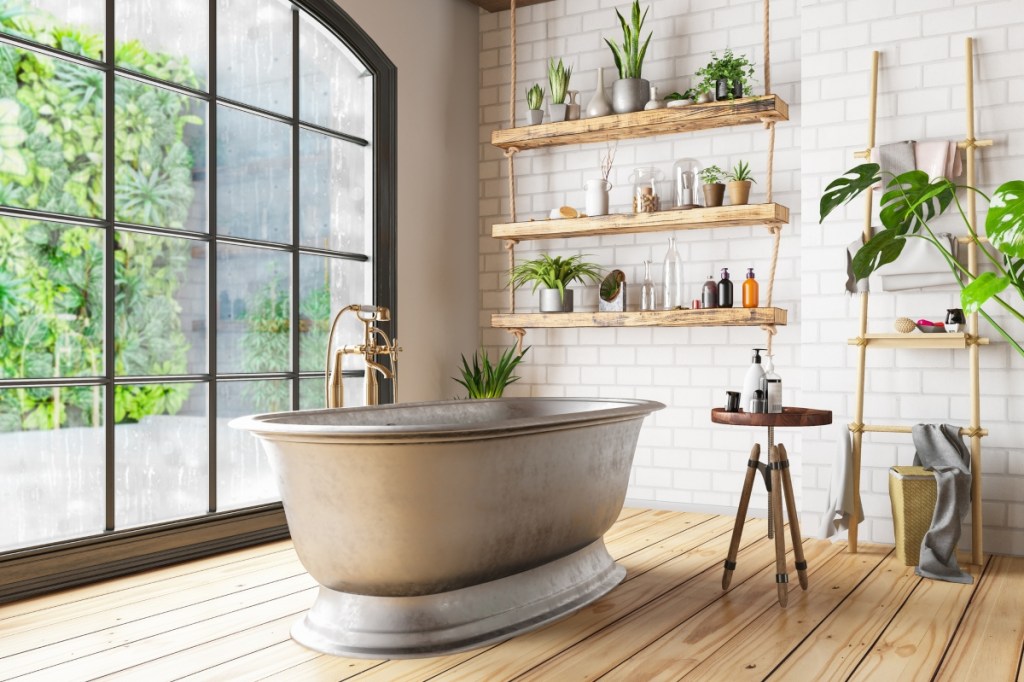 How can you embrace this interior design trend?
While you can certainly achieve friluftsliv through architecture, as many Norwegians have, there are also many ways you can incorporate this style in your home through the use of decor.
Use natural materials in your design
One of the simplest ways to bring friluftsliv to your home is to use natural materials. Raw wood, leather, wool, cotton, bamboo, and wreaths made of organic materials are perfect ways to infuse the beauty of nature into your design. These natural elements bring the outdoors in and create a space that feels authentic and stimulates our senses, reminding us of the colors, scents, and textures of the great outdoors.
Invite plants into your home
This may go without saying, but no friluftsliv design is complete without plants. Houseplants add greenery to your design that reminds you of the natural landscape beyond the walls of your home. However, houseplants produce more than just visual benefits. Incorporating them into our environment helps to reduce stress, making them a great addition to your home.
Hang some landscape art
Not every home has an abundance of panoramic windows or views of rolling hills and glittering lakes. If your home is missing a million-dollar view, add this scenery to your space by hanging landscape art. If your home is reminiscent of a rustic log cabin, opt for pieces that show rolling hills and dense, mysterious forests. For more airy homes, consider beaches or expansive sand dunes. Be creative and try to find an art piece that blends well with your existing design and color palette.
Bring friluftsliv outdoors
As mentioned above, friluftsliv is not only about bringing the outdoors in. It's also about creating a year-round nature experience through the use of a patio or sunroom space. If you have a patio, build or purchase a fire pit for the center to keep you warm on colder nights. Keep pillows and soft cushions nearby, surrounded by hanging lights or tiki torches. The cozier the space, the better the experience will be. Additionally, ensure that you have a nice view of your yard, some trees, and the night sky to really celebrate the natural experience.
Friluftsliv is a unique design style that encourages homeowners to incorporate natural elements into their homes and honor all the beauty nature provides. This trend is all about reconnecting with the natural world and creating an authentic design that is calming and filled with serene pieces that remind you of the great outdoors.
Editors' Recommendations