Finding the perfect winter color scheme for each room in your house can be stressful. Rich Christmas reds look great in the kitchen but seem dark and foreboding in the bathroom. Or what about using something nontraditional like a hot pink or velvety purple? Where would those shades look best? Today, we'll cover our favorite winter color schemes and which room these palettes work best.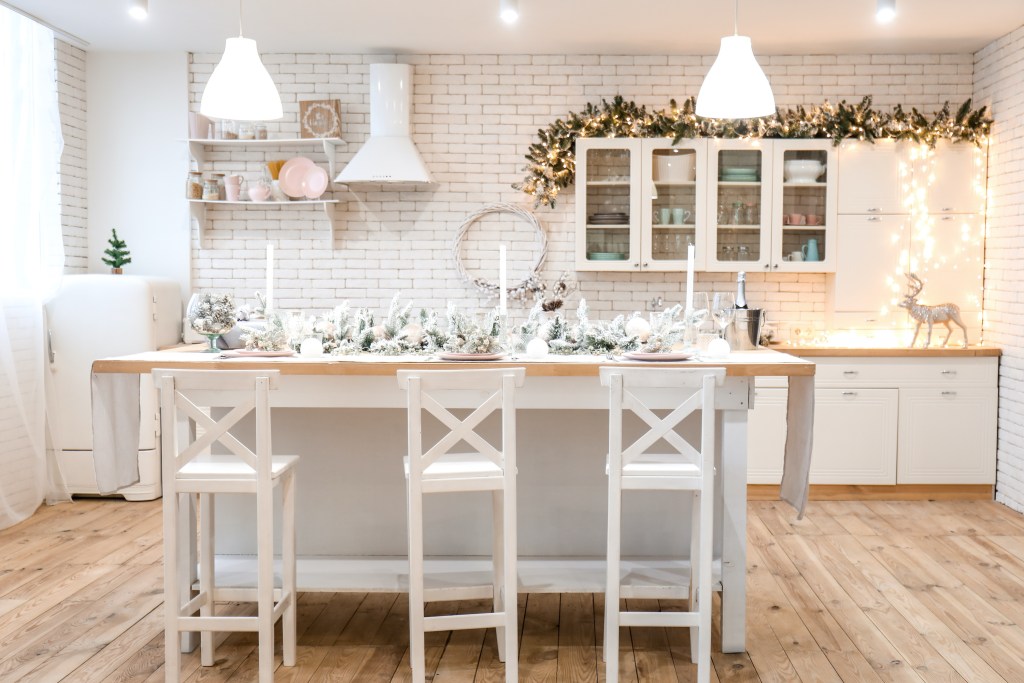 Stick with traditional colors for your kitchen
When it comes to adorning your kitchen this winter, we recommend sticking to a more traditional palette. One of the best Christmas palette combinations is red and gold. Red is a rich and bold color that elicits excitement and holiday cheer, while gold is an elegant and sophisticated shade perfect for sprucing up one of the most used spaces in your home during the holidays. Try adding red runners or red and black plaid oven mitts or pot holders to your kitchen's design. Be sure to incorporate plenty of gold accents in your dishware or decor pieces as well to tie in the look.
For some homes, red and gold can be a bit bold. Rather than using that palette, you can try a simple green, white, and silver combination. This muted alternative can feel luxurious while also more natural. Drape some evergreen garland atop your cabinets or kitchen island. Or use evergreen springs in a few vases to pull off an authentic and outdoorsy look. Use silver and white accents as needed to create a lovely, cohesive space.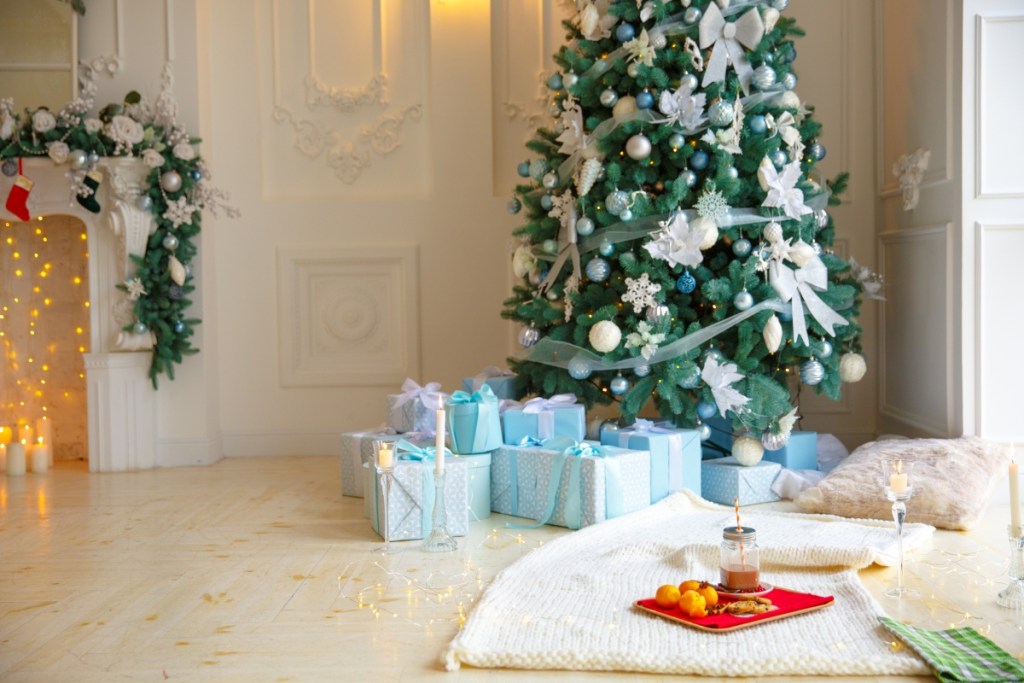 Try out icy blues for your living space
For the living room, nothing suits the season more than a winter wonderland color palette. Icy blues, whites, silver, and royal blue are the perfect shades for this space. Use knitted or beaded garlands around the fireplace, or opt for a white wintery statuesque scene on your mantel. On your coffee table, place some glass jars filled with ornaments, pine cones, or evergreen springs, and adorn the surrounding area with small candles or tea lights.
To warm up this palette, don't shy away from using raw wooden logs in your design or laying out some natural wooden slabs on your coffee table as a base for your decor. Additionally, pine cones and evergreens can bring more life to an icy palette, allowing your space to reflect the wintery landscape just beyond your door.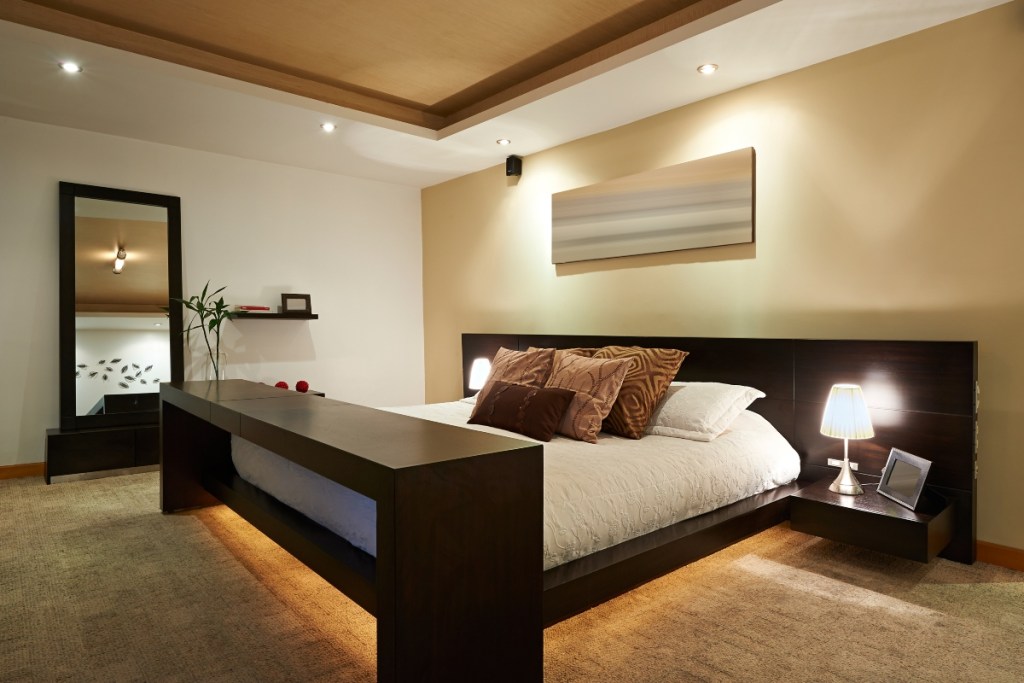 Warm cocoa tones are perfect for bedrooms
For the bedroom, you can't go wrong creating a warm neutral color palette. Rich browns, creamy tans, and shades that reflect warm drinks like hot cocoa or coffee are perfect for winter bedroom decor. For example, use a cream-colored or white bedspread topped with plush brown pillows or a chocolate-toned throw blanket. Furthermore, adding warm neutral-toned curtains or a cozy faux fur rug can enhance the coziness of the space.
To make the room feel extra luxurious, add some gold or copper accent pieces to your design. Whether you choose to use these metallic shades on a mirror, with lamps, or in small decorative statues, these colors can transform your space into a relaxing retreat.
Don't neglect vivid jewel tones for your dining area
For lovers of vibrant shades and colorful additions, jewel tones like hot pink, velvety purple, vivid green, and rich royal blue are beautiful options for your dining area. Be sure not to go overboard with these colors, though; instead, use them as accents around the room. A glass vase filled with colorful ornaments, a fun Christmas tree with multicolored lights, and a few colorful garlands draped around the room can look stunning in this family-friendly space.
Alternatively, you can use one of these colors as a base in your design and pair it with neutral or metallic shades to make it stand out. For example, a rich purple paired with gold and silver will look luxe and elegant in the dining room. Alternatively, a royal blue paired with white and silver will provide a wintery feel without feeling too dull or icy.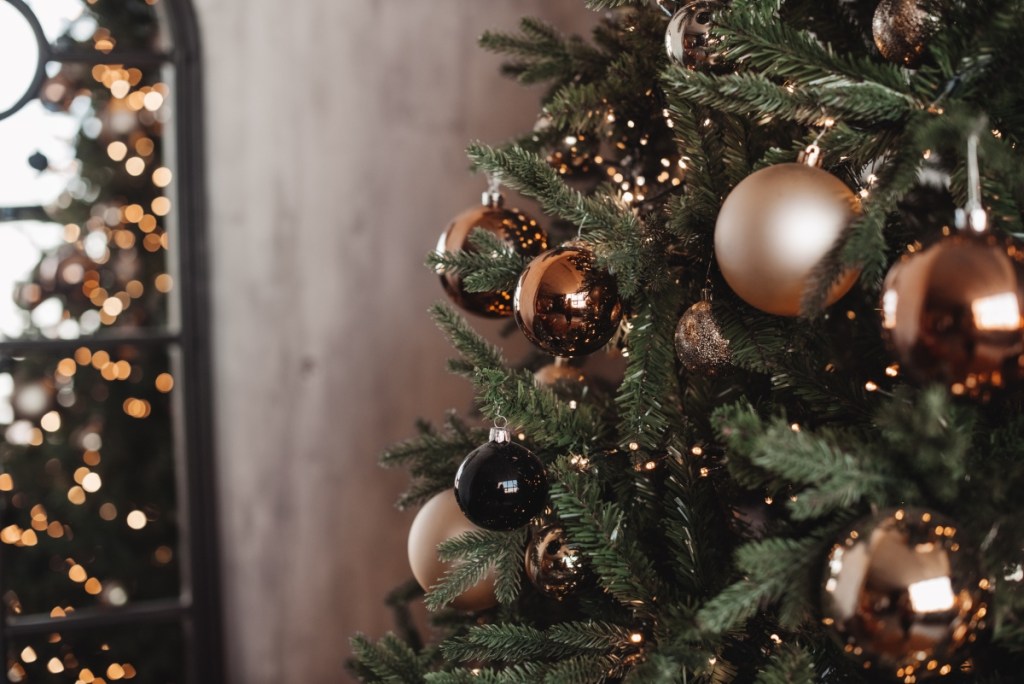 Keep things jolly and bright in your bathroom
Bathrooms tend to be dark and cramped, so it's best to decorate these spaces with bright and light colors. Use soft reds, greens, or blues to add a wintery appeal to the room. Or, use bolder jewel tones as accent shades to really enliven the space. Incorporate your colors with bath mats, hand towels, soap dispensers, and even a few water-resistant pieces of decor atop your sink or bathroom shelves.
Be sure to keep the decor minimal in your bathroom so that the space doesn't feel cluttered or overwhelming. Additionally, blending these shades with metallic colors like gold, silver, and copper can make your bathroom appear elegant and refreshing.
By using a winter color scheme in your home, you can invite more joy and excitement during the holiday season. If you opt for neutral, jewel-toned, or icy palettes, you also have the option of extending your decor well after the holidays have passed. Be sure to decorate in moderation and choose a palette that blends seamlessly with your current design to prevent your decor from clashing.
Editors' Recommendations