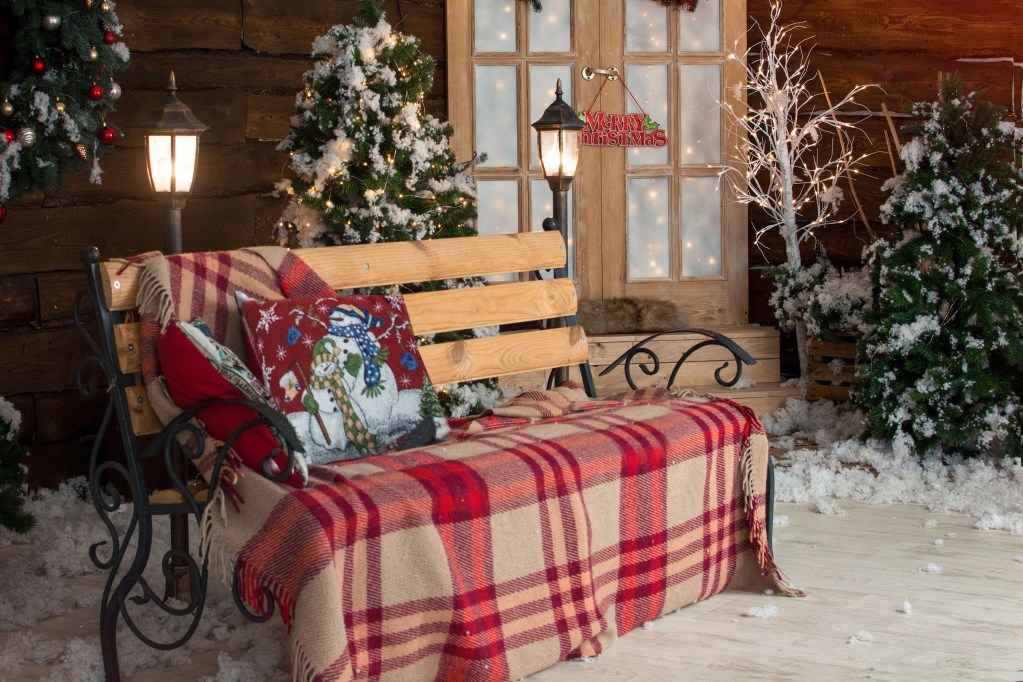 The holidays are full of festive Christmas decorations and fun family traditions. So why not merge the two and create your own garland together? Here are six adorable DIY Christmas garland crafts that are sure to become a yearly tradition in your household.
Woven Danish heart garland
Take a page from the Danish book of traditions and create these paper hearts with red and green crafting paper. Watch this video to learn how to make them, and then teach everyone in your family how to do it, too. Make a bunch, and then hole punch and string them onto a thin line and hang them on the mantel.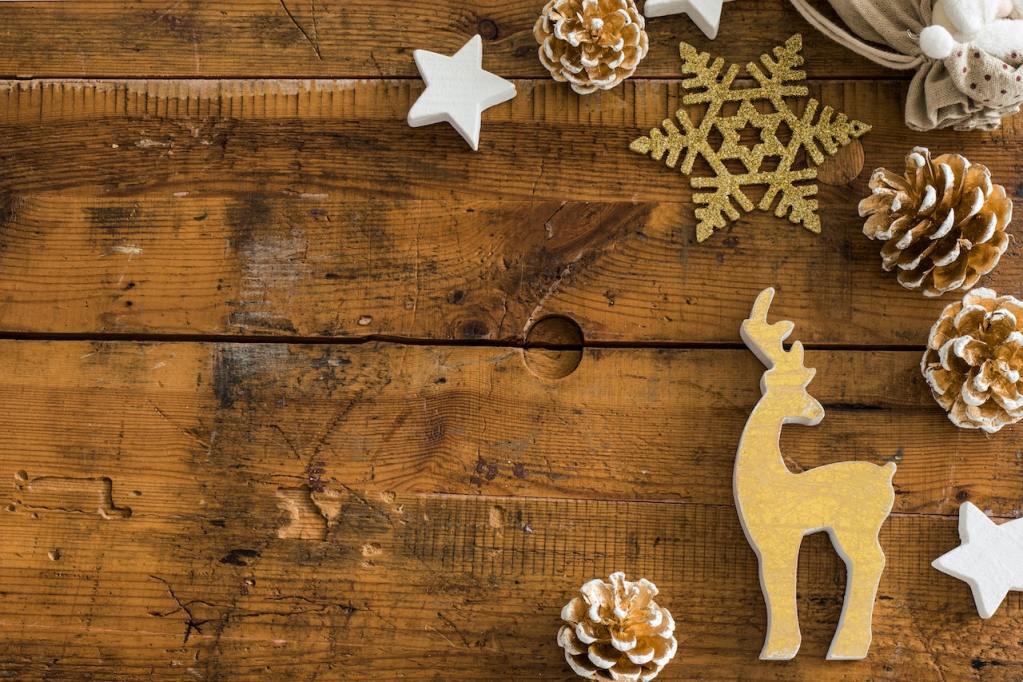 Wooden Christmas ornaments garland
Here's an easy but cute craft that's perfect to make with kids. Paint some wooden ornaments, and then pull them onto a string to hang on your tree or wall. There are ornament kits on Amazon or at your local craft store that include wooden ornaments and string. Then, all you'll need is paint and maybe some glitter to decorate them. The possibilities are endless!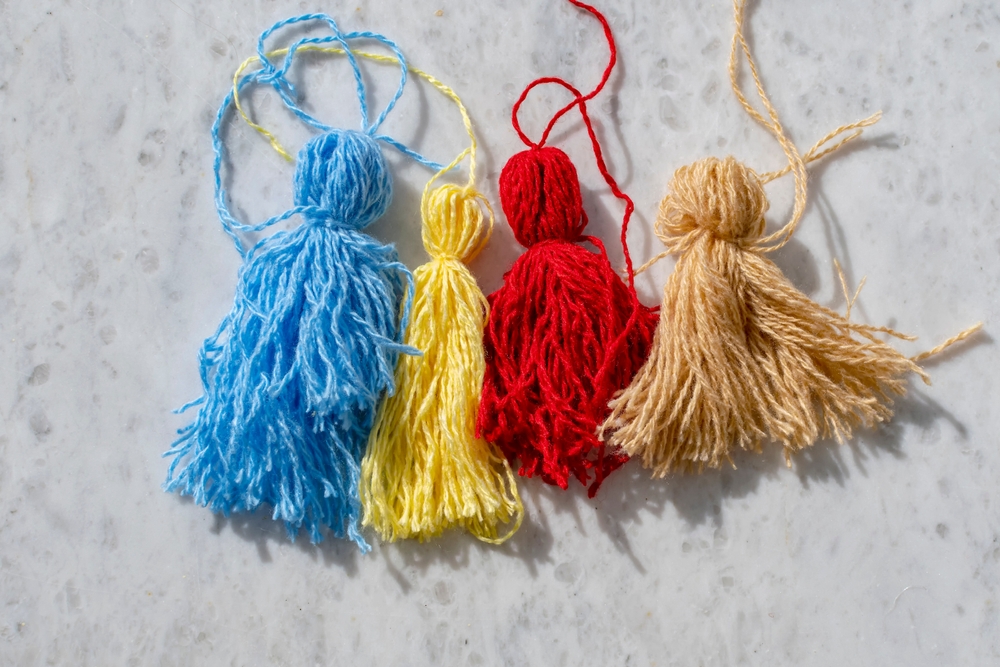 Tassel holiday garland
Super chic and simple to make, tassel garland is a lovely addition to your holiday home decor. You'll need some string, scissors, a tapestry needle, a hairbrush, and your desired color of yarn for the tassels. It's a really fun project that yields awesome results.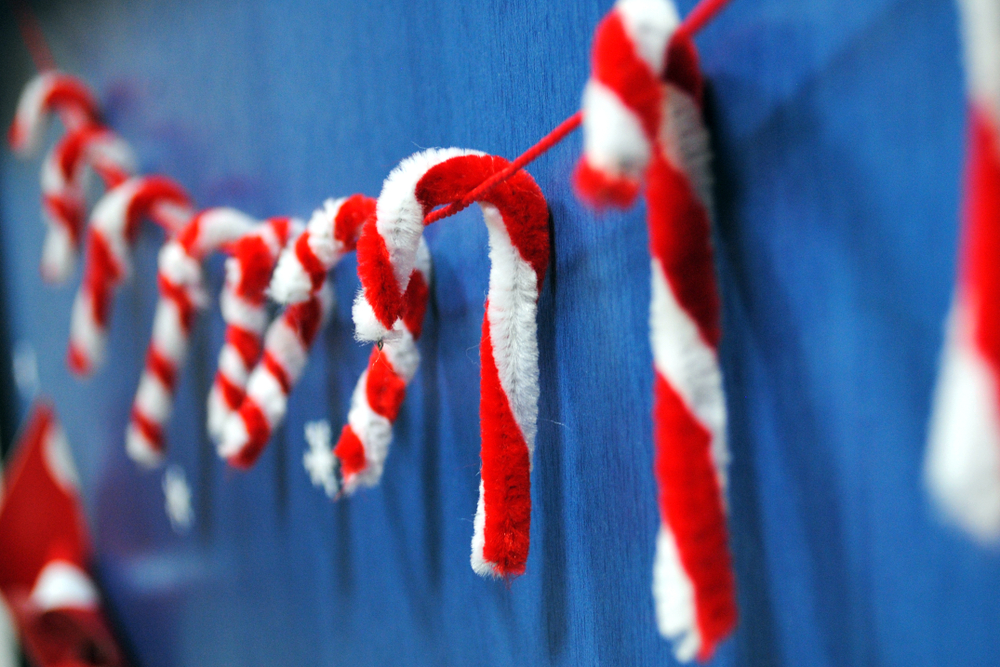 Candy cane garland
This is another easy one that's great to teach the children in your family. You take one red and one white pipe cleaner, twist them together, and then bend the new creation into the shape of a candy cane. Repeat at least a dozen times, and then fasten all your candy canes to a string, and viola, you've got some candy cane garland.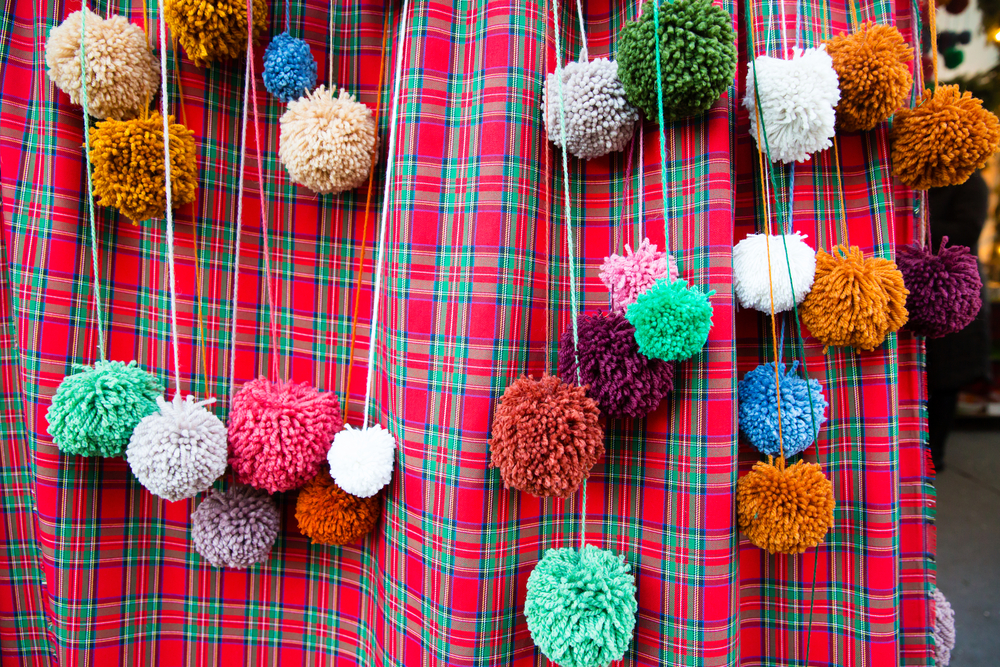 Pompom Christmas light garland
To add some colorful and festive garland to your home for the holidays, try pompom Christmas light garland. This tutorial shows you how to shape the pompoms to look like Christmas lights, and we must say — it's super cool.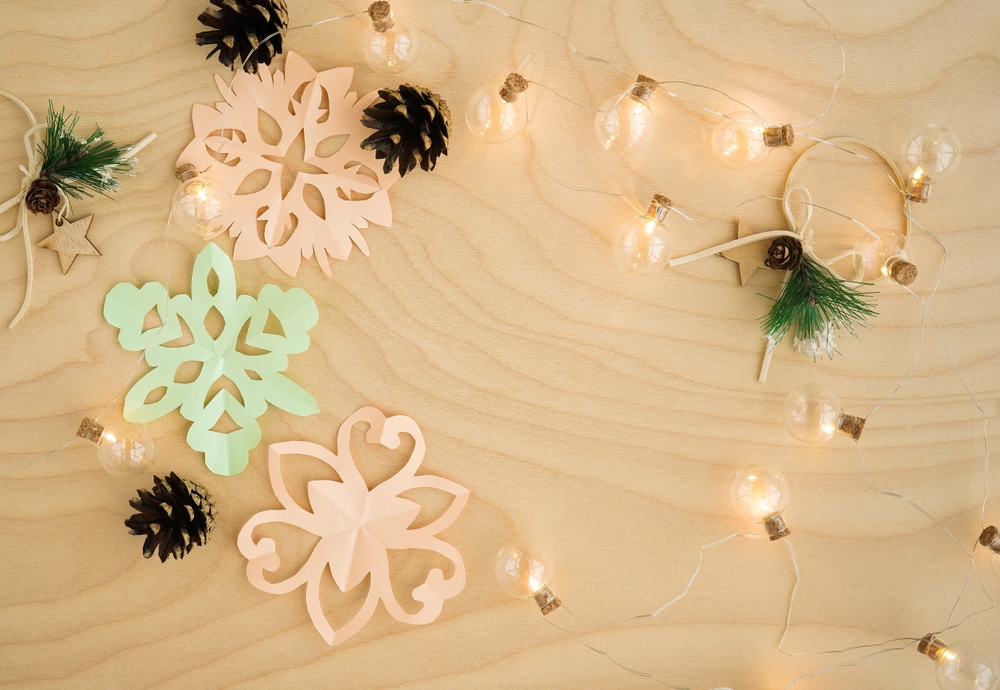 Paper snowflake garland
The paper snowflake craft is an age-old tradition, for sure. But why not freshen it up by making garland with the snowflakes? This video shows you how to make small snowflakes that you can string into garland, but with the addition of small white pompoms for some snowy winter flare.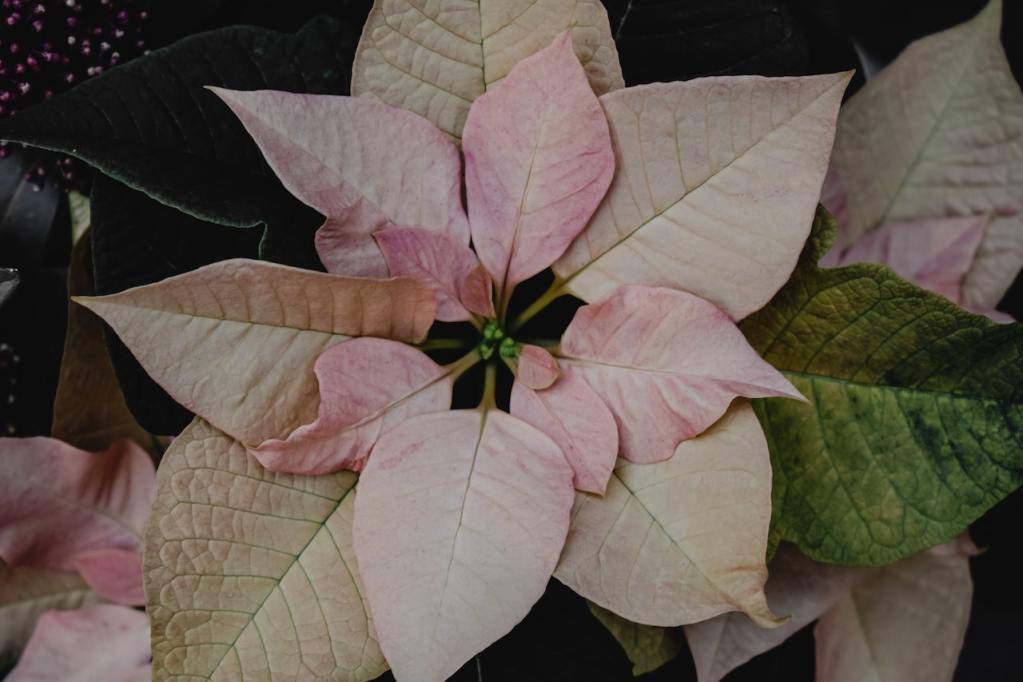 Fresh flower garland
Transform your home into a festive wonderland by incorporating fresh holiday flowers into your Christmas garland. The vibrant colors and fragrant blooms will infuse your decor with a touch of natural beauty. To create a truly gorgeous garland, start with a sturdy base of evergreen branches and then intersperse it with flowers like red and white roses, holly berries, and sprigs of mistletoe. Ensure a harmonious balance by distributing the flowers evenly and securing them with floral wire.
For added elegance, incorporate sparkling ornaments or fairy lights. Remember to mist the flowers to keep them looking their best throughout the holiday season. With a bit of creativity and attention to detail, your Christmas garland will radiate freshness and charm, making your home delightful for all those festive holiday parties.
If you're looking for new family traditions and new DIY Christmas decorations, why not get both for the price of one? Put your family members to work this holiday season to make some great DIY Christmas garland. The best part is you can also do this virtually, and then gather on Christmas Eve or Christmas Day and put all your creations on a string and hang it up together. What's better than that for holiday cheer?
Editors' Recommendations