Winter is a long and colorless season, isn't it? While it's beneficial to have houseplants around during the cold months, many blooming plants don't flower over the winter, so you may be starved for some brightness in your life. Getting a bouquet for the table is a nice quick-fix when you need some color indoors, but cut flowers are short-lived. This spring, why not grab some blooming house plants or potted flowers to give you some long-term joy indoors? We'll go over some of the most gorgeous blooms to brighten up your home this April.
How to pick out indoor blooming plants
There's one important thing to remember when adding colorful indoor plants in the spring: Pick mature plants. You don't want to plant from seeds or pick one that's in its infancy. When you're in dire need of some liveliness, adult plants will ensure you can enjoy beautiful blooms right away. Look for a plant that has a good amount of foliage and has at least some visible buds, if not already bloomed flowers.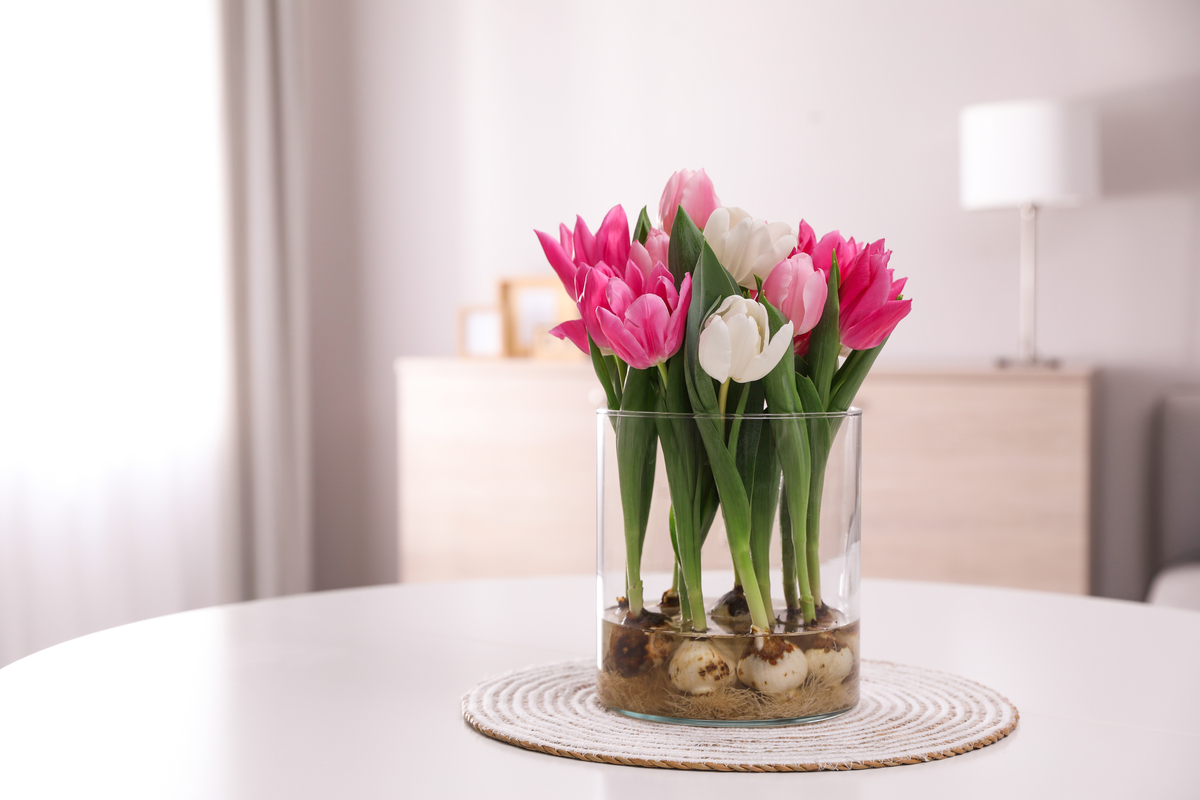 Colorful spring flowers to brighten your home this spring
We've rounded up our favorite spring blooms that will go perfectly in your home this April. These flowers or flowering plants will be sure to show off their colors for you before the ground thaws.
Tulips
Tulips are widely thought of as spring's most famous flower. When you see those colorful, bobbing heads emerge among all the hibernating blooms, you know winter is over. Available in a wide variety of spring colors, like pink, purple, yellow, and white, tulips on your window sill are sure to get you in the spring spirit.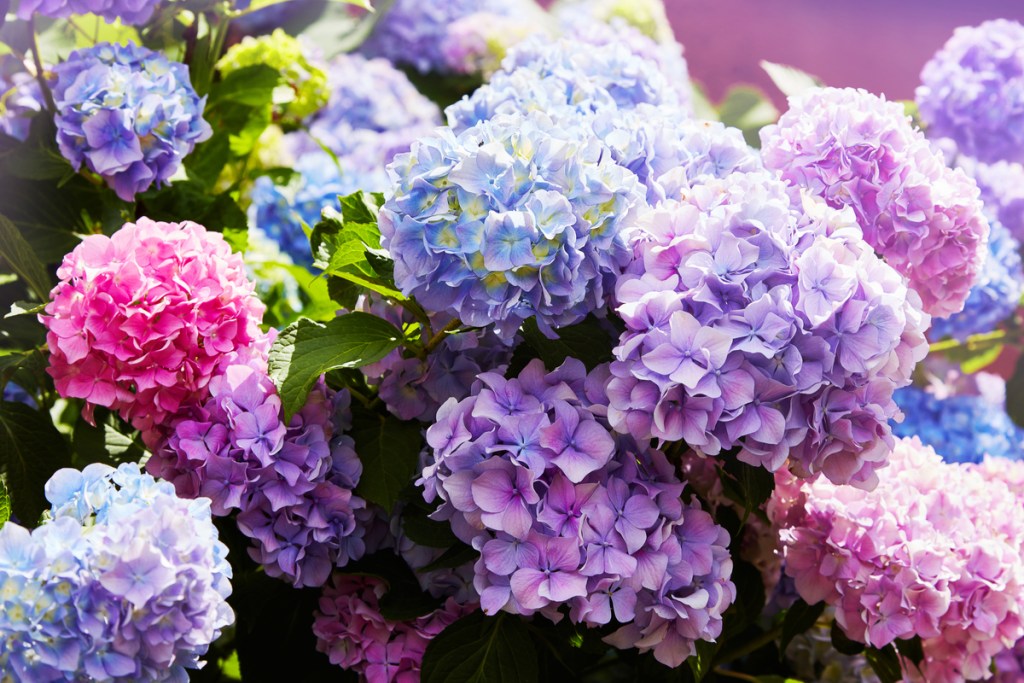 Hydrangeas
Many indoor gardeners love the look of hydrangeas due to their large bunches of flowers that grow to be as big as a softball. Soft blues, purples, and pinks will create a gorgeous centerpiece for Easter brunch. Make sure the soil is kept moist, but not soaked, and keep your hydrangeas in a well-lit spot so they can get plenty of direct sunlight.
Easter cactus
As far as interesting-looking flowers go, the Easter cactus steals the show. The star-shaped blooms add style and character to any space, and the gorgeous spring colors add a splash of life. The lovely flowers close in the evening but open up beautifully during the day. Plus, you'll be able to enjoy blooms on an Easter cactus from March to May.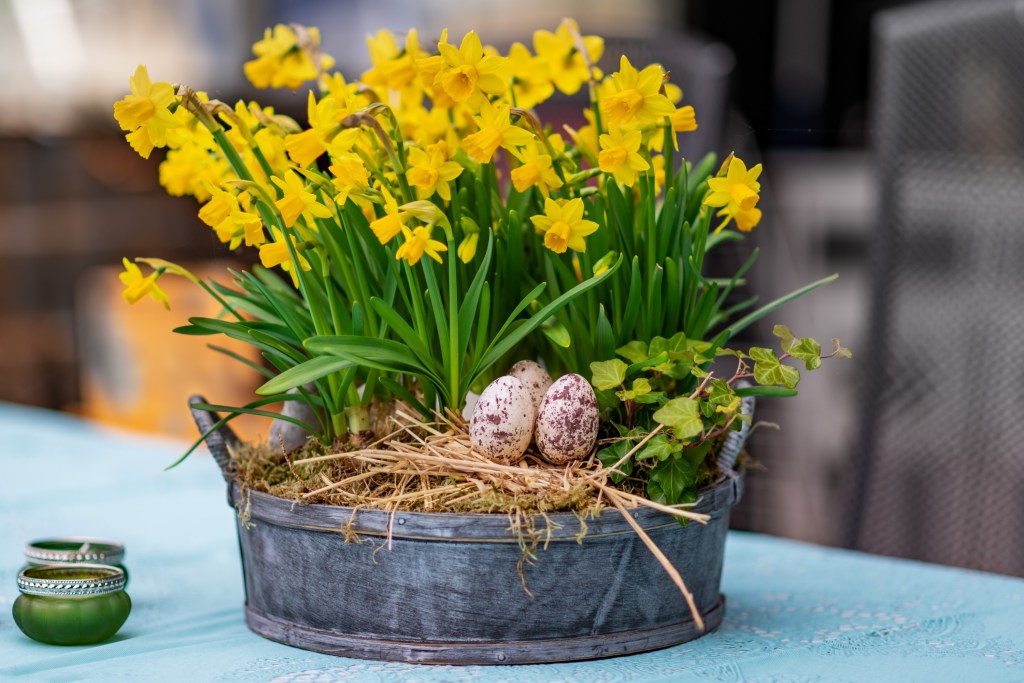 Daffodils
What says "spring" more than a soft, cheery splash of daffodils? The signature bright-yellow coloring is a sure sign that sunny days are on the way. A hardy plant that's easy to grow, daffodils will bloom in late winter or early spring, so they'll be available in droves at your local garden store come April.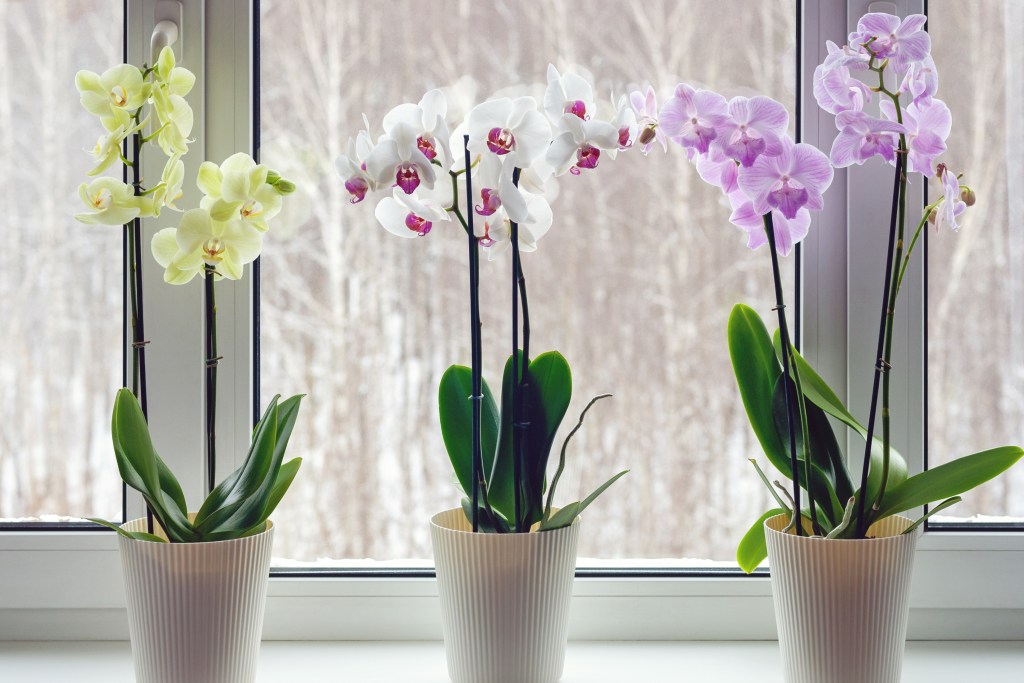 Orchids
A flower of rich sophistication, orchids will add both color and style to your indoor space. Not only do they look chic and gorgeous, but orchids are incredibly hardy and easy to care for. They'll bloom all year long with weekly watering and bright, indirect sunlight.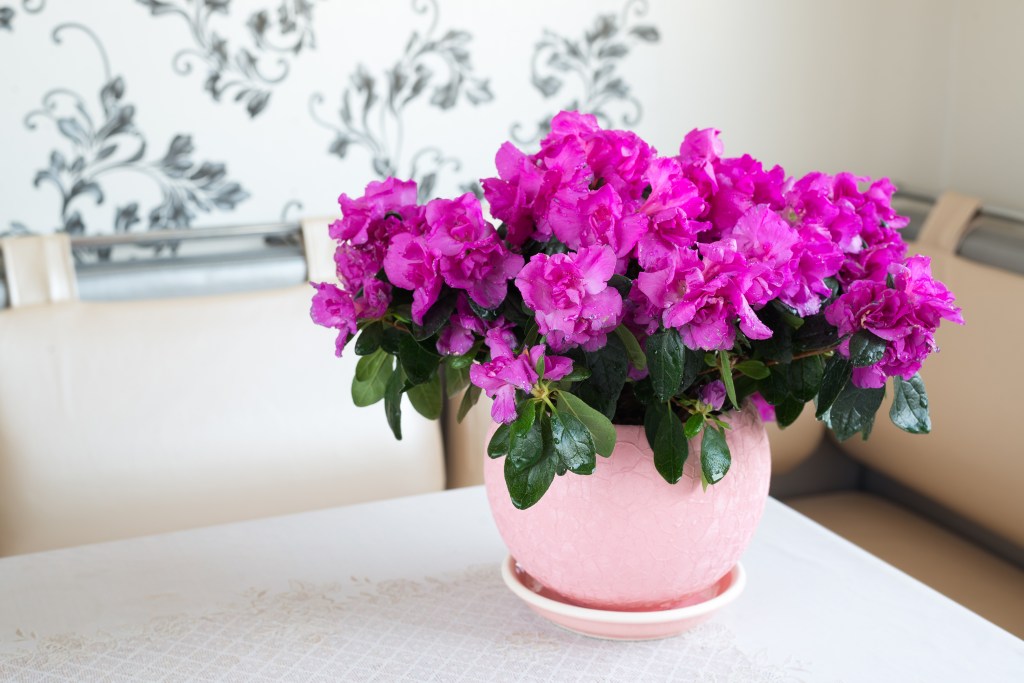 Azaleas
Blooming in early spring, just in time for Easter, Azaleas are known for their pink or blue flowers that are bright and deeply pigmented. They give any gloomy indoor space a much-needed pop of brightness. While their bloom doesn't last long, only about 3-4 weeks, it's possible to get the plant to re-bloom with the right care and plant food.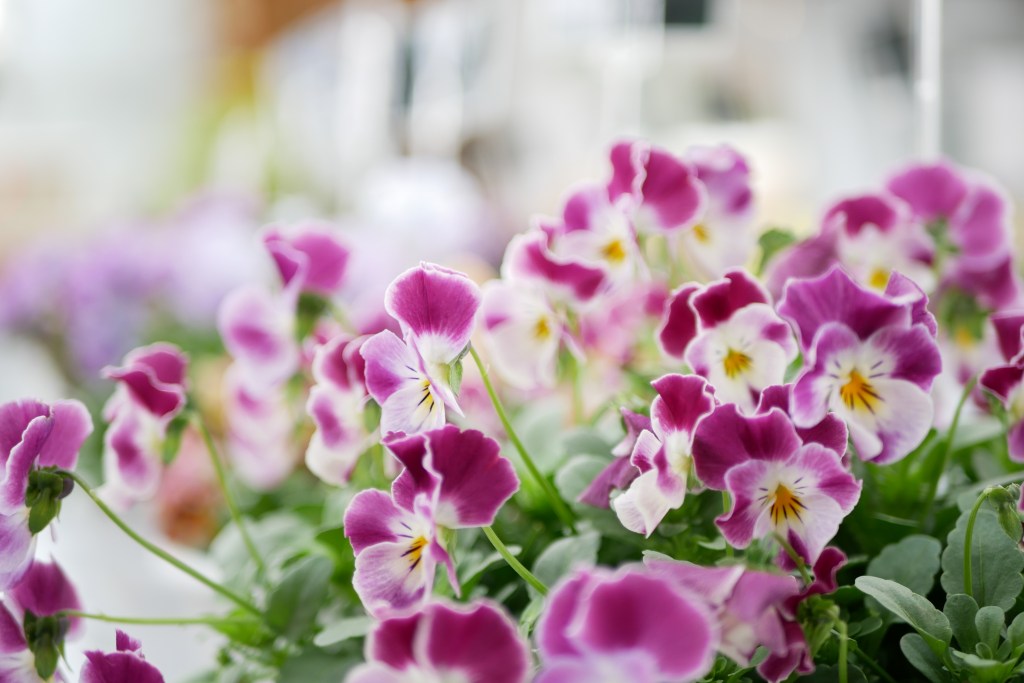 Pansies
Don't let those soft, delicate blooms fool you. Pansies are quite tough, and the plant is known for its superior cold tolerance. What's even better is that pansies are available in a huge variety of colors. Whether you'd like pink, purple, blue, or white, pansies will match any spring decor.
Lavender
What's better than a beautiful bloom? How about one that fills the room with its rich aroma? That's right, we're talking about lavender — that signature purple bloom. It's great as a centerpiece, ornamental addition to your windowsill, or even as an aromatic to freshen up the guest bathroom. You can even cook with some of the culinary varieties and serve your Easter guests a special spring dessert.
Care tips to help flowering plants bloom for longer
To get the most out of your indoor spring blooms, follow these tips to see those flowers last longer.
Use a fertilizer. Many of these bloomers are meant for the outdoors. Give them plenty of plant food to ensure they thrive for longer.
Make sure they get enough light. Do your research and place your blooming plant in a location that gets adequate sunlight.
Water only when needed. Make sure you know how much water your plant likes and only water when it's needed to avoid root rot.
Bring them outside when the temperature gets warm. One sure-fire way to extend those blooms is to transfer your flowering plants outdoors when the temperature is right.
Winter may be coming to an end, but it will be a while before colder regions see lush trees and green grass. If you're aching for some fresh life in your home, these gorgeous blooms will add that much-needed splash of style and color to your dreary space — just in time for spring.
Editors' Recommendations