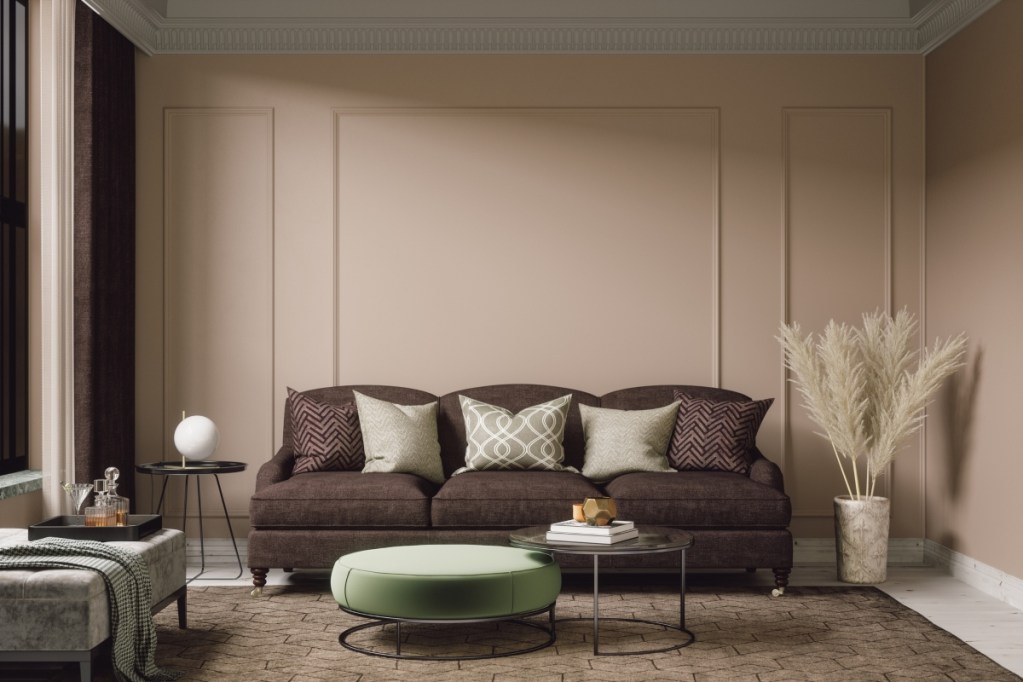 When it comes to choosing paint color, it can feel overwhelming with all the choices available. So much depends on the amount of light in your room, whether you're looking to brighten up the space or add more character and mood, and finding the perfect shade to complement the rest of your decor. Living room colors are some of the most important in the home because this is the space where you entertain and gather.
If you find that staring at the color wheels in your local hardware store is causing you stress, you're not alone. Color can look entirely different in the store than in your home, so bring as many samples home to see them "in real life" before you buy. If you need help with what's trending for living room paint colors, keep reading.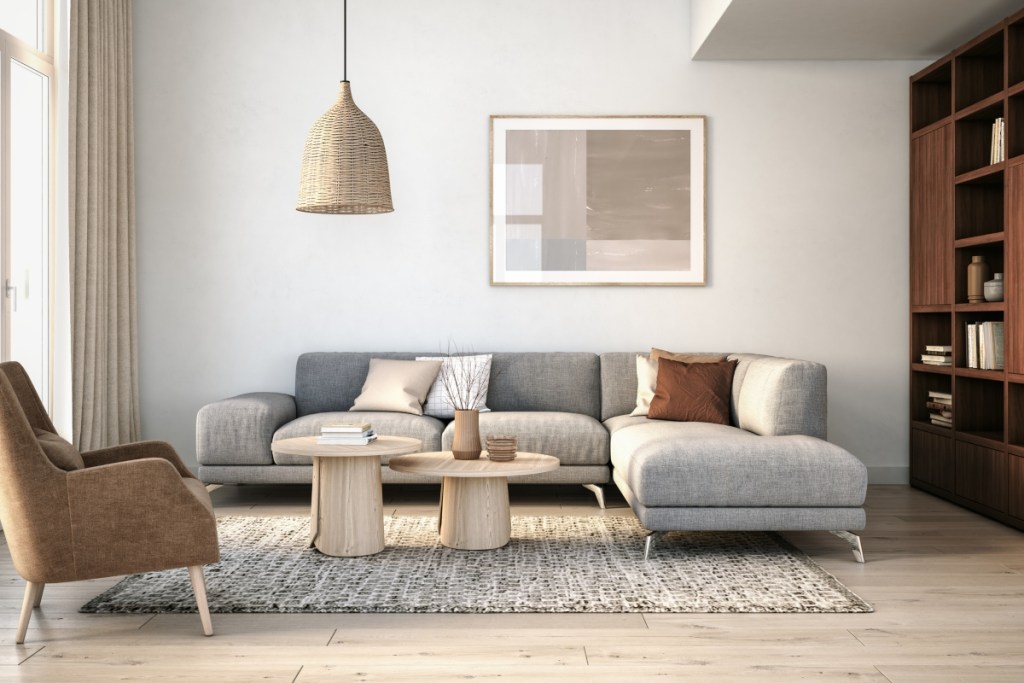 What living room paint colors are trending for 2023?
We enlisted the help of Amber Shay, the national design director at Meritage Homes, to tell us what living room colors she's seeing rise in popularity. It turns out grays and whites still rule the day. In terms of soft white, Shay suggests Sherwin-Williams' Egret White.
It's a "complicated off-white paint color with warm taupe undertones," Shay said. The color is warm and definitely plays up the tans and beiges in the room. It also creates a "light and bright space without the yellow or blue cast that some white paint colors tend to bring."
If you're trying to create a "crisp and contemporary feel to a space," she explained, Egret White may be the color for you.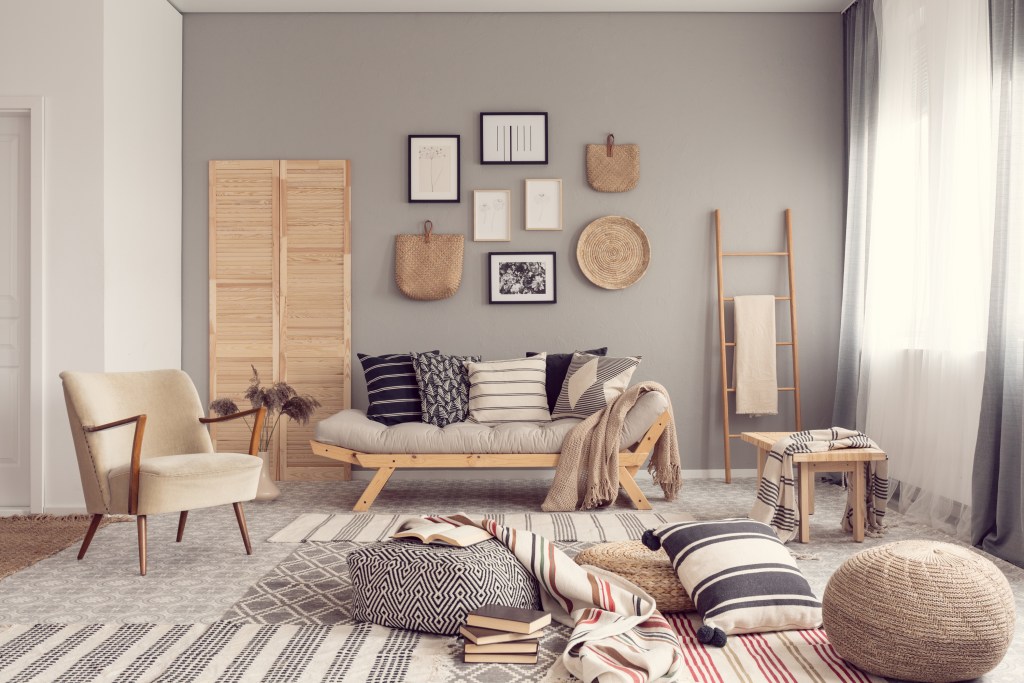 What gray colors should I consider for the living room?
Gray and greige (a blend of beige and gray) continue to be popular for homes of all designs and styles. Shay recommends Agreeable Gray, also from Sherwin-Williams, as the "perfect neutral greige." If you want to add a bit of warmth to a room, Shay said it's her first choice for adding "coziness to any space because it is a warm color without being too yellow."
With the hygge movement continuing to sweep the country and coziness ruling the day, another color Shay recommends is Sherwin-Williams' Repose Gray, which is a "light greige paint color with slightly green and taupe undertones."
Not only is it "extremely versatile in various lights," but it won't turn cool, so the room will stay warm and inviting. "It is one of my favorite paint colors and so easy to use because it works with both cool and warm color schemes," she said.
Earthy clay colors are making their way into home design
Earthy clay tones are a fantastic choice for living rooms and are quickly making their way into our homes as people crave more biophilic designs. Soft pinks, warm creams, and rich clay hues create a peaceful, romantic aura in the living room.
For something warm without being too bold, Sherwin-Williams Canyon Clay SW6054 is a great color to invite into a living room palette. With its deep reddish undertone and the soft, earthy overlay reminiscent of desert canyons, this color looks gorgeous on its own or as an accent paired with a light neutral.
If you're craving a classic clay color that feels gentle and reassuring, Behr's White Clay 730C-1 may be just what you need. This soft off-white color with a hint of grey and yellow undertones is the perfect neutral for a living room that feels light and airy. Earthy tones are gaining popularity, so if you want a trendy look that also invites more biophilia into your space, these could be just what you've been looking for.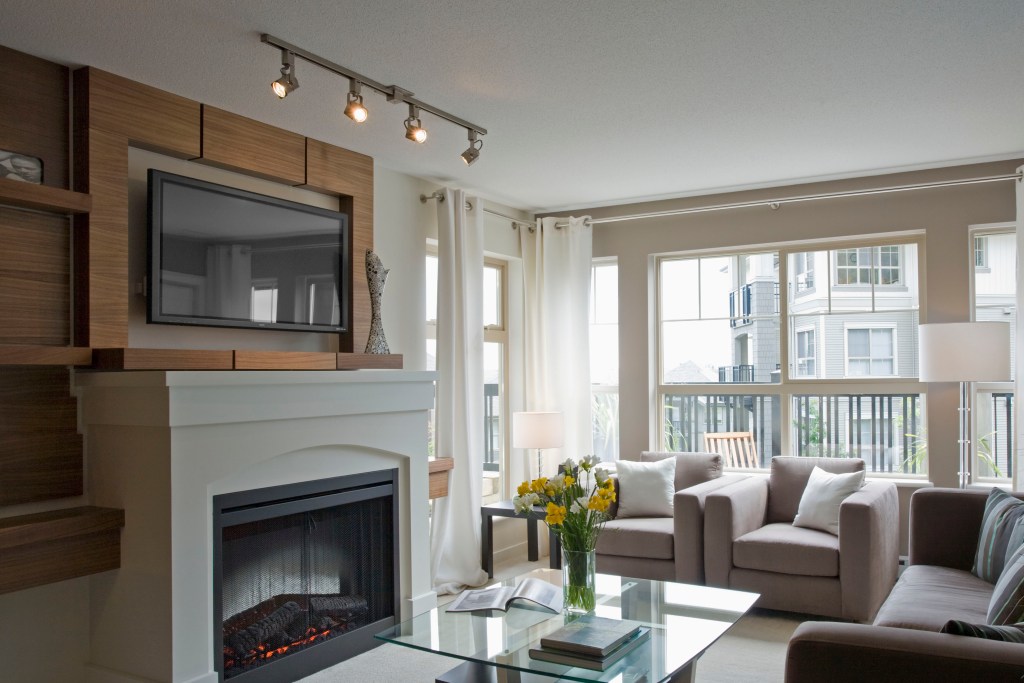 Other considerations for getting paint right
We live and die by the color wheel. Not only can it give you a sense of what colors will be pulled out of it (especially light or neutral colors), but it also gives recommendations for similar colors that are a shade or two off. This can help with choosing colors for connected rooms and offer ideas for more samples if the original one you chose doesn't work for whatever reason.
We also tend to stick to the rule of three when it comes to room color, meaning no more than three primary colors in one room. If you want to go with bold living room paint colors like emerald green or hot pink, neutral wall colors will allow you to pull them off seamlessly.
The neutral living room colors mentioned above look good in any home style, from farmhouse to traditional and everything in between. They also let other elements in the room — say, a loveseat, patterned chair, or colorful area rug — dictate a stronger color palette in the space. Wall decor stands out against these living room paint colors, especially if you choose dark wood or black matte frames or bookshelves.
Neutral colors leave room for a focal wall in a deeper, darker color or allow you to choose a wall for a patterned wallpaper or shiplap. You can never go wrong with a black-and-white relationship because they complement each other so well. For example, pairing Egret White with thick, dark-framed art would look stunning. You can also use warm metallic hardware and light fixtures in a muted gold or brass to add some character and texture.
The living room is a space to gather, so it should feel warm and inviting. These popular paint colors can go a long way toward achieving such an environment. Just be sure about your color choice before you commit to a wall color. It's an easy thing to change in a room but an often tiring and unpopular way to spend a weekend if you make a mistake!
Editors' Recommendations