There's a lot of hype around cooking with lavender. It's fragrant, colorful, and earthy, giving complex flavors to desserts like ice cream, cookies, and whipped cream. Not only does it taste great when used properly, but lavender also has some health benefits: It can boost immune health, fight infections, and combat inflammation in the body. That being said, lavender is a very strong flavor and too much can make your dish taste a little bit like soap. That shouldn't stop you from infusing gourmet meals with this purple herb, though. We're going to walk you through how to cook with lavender and ensure your meal doesn't taste sudsy.
Foods that pair well with lavender
The unique taste of lavender tends to pair well with zesty flavors like lemon, mint, and other strongly flavored herbs. Lavender is also extremely versatile and can flavor marinades or rubs on mild meats like lamb or chicken while also fairing well in baked goods like cakes and cookies.
Buy the right lavender
Be sure to buy a form of lavender that's meant for consumption. Some varieties are cosmetic, similar to coconut oil and avocado oil, and others are purely ornamental. To find culinary lavender, check out your local health foods store or farmer's market.
Prep your lavender properly
If you use whole lavender leaves in your dishes, you'll likely find unpleasant and overwhelming chunks of lavender in your food. Instead, prep your lavender using one of these two tried and true methods.
Grind it up. Grind a small amount using a mortar and pestle or pulse a larger amount in a food processor for roughly four or five minutes. This method is best when combining your lavender with sugar for baking or with seasonings to flavor meat.
Infuse it with oil. This method is perfect if you plan to use lavender in syrups or oils. Simply place your lavender leaves in a sealable glass jar, add an edible oil, and let it sit for 1-2 weeks to infuse it fully. Then, use a mesh colander or cheesecloth to strain out the leaves, resulting in homemade lavender-infused oil.
Use your lavender sparingly
Lavender has a strong flavor, so if you use too much, it will overwhelm the dish. To counter this, pair this herb with a strong flavor like lemon or mint to equalize the punch of the lavender. Follow the recipe closely, and if the measurement of lavender feels too high, feel free to cut it down to a smaller size.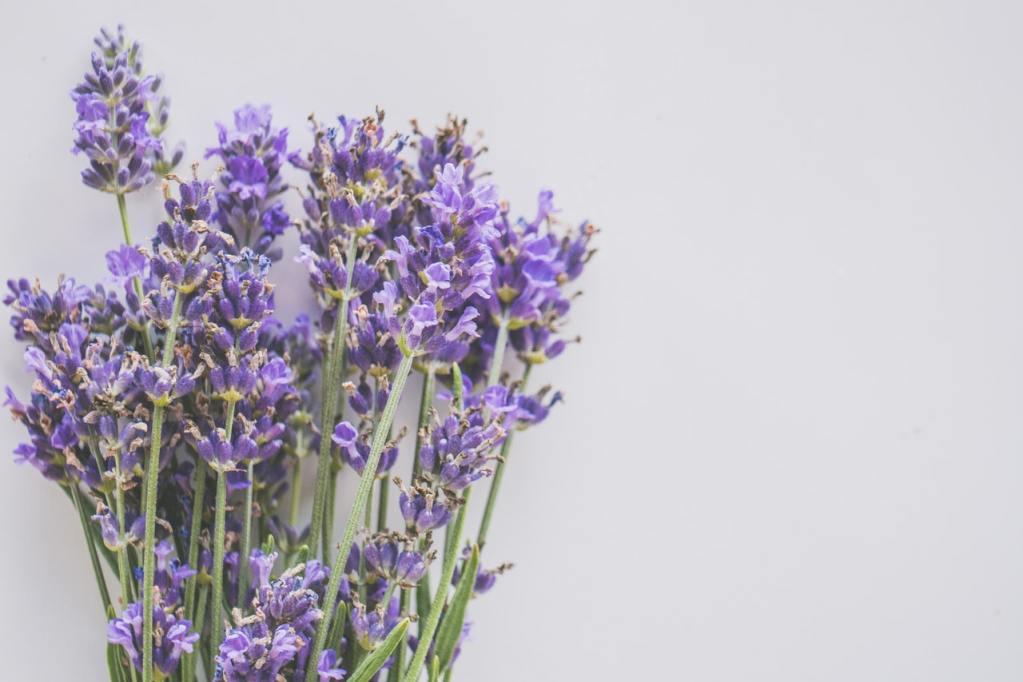 Our recommended recipe: Lemon-Lavender Pound Cake
Since lavender pairs excellently with the tart and zesty flavor of lemon, our go-to recipe for cooking with lavender is Lemon-Lavender Pound Cake. Since the lavender flavor will be subtle, this is a great recipe to start out with if you're just beginning to experiment with this herb.
Ingredients you'll need
For the cake:
2 tsp lavender, dried
1½ cups flour of your choice
¾ tsp salt
¼ tsp baking soda
¾ tsp baking powder
¾ cup sugar (plus 1 additional tablespoon)
4 tsp lemon zest, grated finely
½ vanilla bean
1 stick (½ cup) butter
2 eggs
½ cup milk of your choice (recommend buttermilk)
3 tbsp lemon juice
For the glaze:
1 lemon
2 tbsp milk of your choice (recommend buttermilk)
1 c powdered sugar
Instructions:
Making the cake
Preheat your oven to 350°.
Grease your bread pan (recommend 8½ x 4½ inch size) and line it with parchment paper.
Whisk together flour, baking soda, baking powder, and salt in a mixing bowl and set it aside.
Cut your vanilla bean lengthwise and scrape out the seeds.
Add sugar, lemon zest, vanilla bean seeds, and lavender to your food processor and pulse until the lavender is ground finely. Set aside one tbsp of the mixture for the topping.
Pour the contents of the food processor into a mixing bowl and add butter. Beat for 5-7 minutes on medium-high until the mixture is fluffy and light. Add one egg to the bowl and beat until blended, then add the second egg and do the same.
In a separate bowl, combine milk and lemon juice.
Continue to beat the sugar mixture on low as you alternate adding portions of the flour and milk mixtures in 2-3 portions each.
Turn off the mixer before the dry ingredients are fully mixed. Continue mixing by hand until well blended to ensure the batter is not over-blended, as this could lead to a tough-textured cake.
Pour the batter into a parchment-lined bread pan and smooth the top evenly.
Bake for 55-65 minutes or until a toothpick comes out of the cake cleanly.
Let cool completely before removing the parchment and adding the glaze.
Making the glaze
In a medium-sized bowl, whisk together milk and powdered sugar.
Pour the mixture over the cake and allow it to drip over the sides.
Zest lemon into a bowl and toss in 1 tbsp of the lavender sugar mix to coat the strips of lemon zest.
Sprinkle the glazed cake with the lemon zest mixture.
Allow the glaze to set on the cake for about 30 minutes before serving.
Editors' Recommendations