Your home office is one of the most important rooms in your house. It's where you do what you love and where you spend most of your day, so you want to make sure it's a space you adore. If you're updating your home office, there are some simple additions you can make to your workspace that will enhance both its look and feel and make it a place you truly want to be. Keeping in mind great style, superior comfort, and unmatched convenience, these are the four best items to buy right now to update your home office and make it a space you love.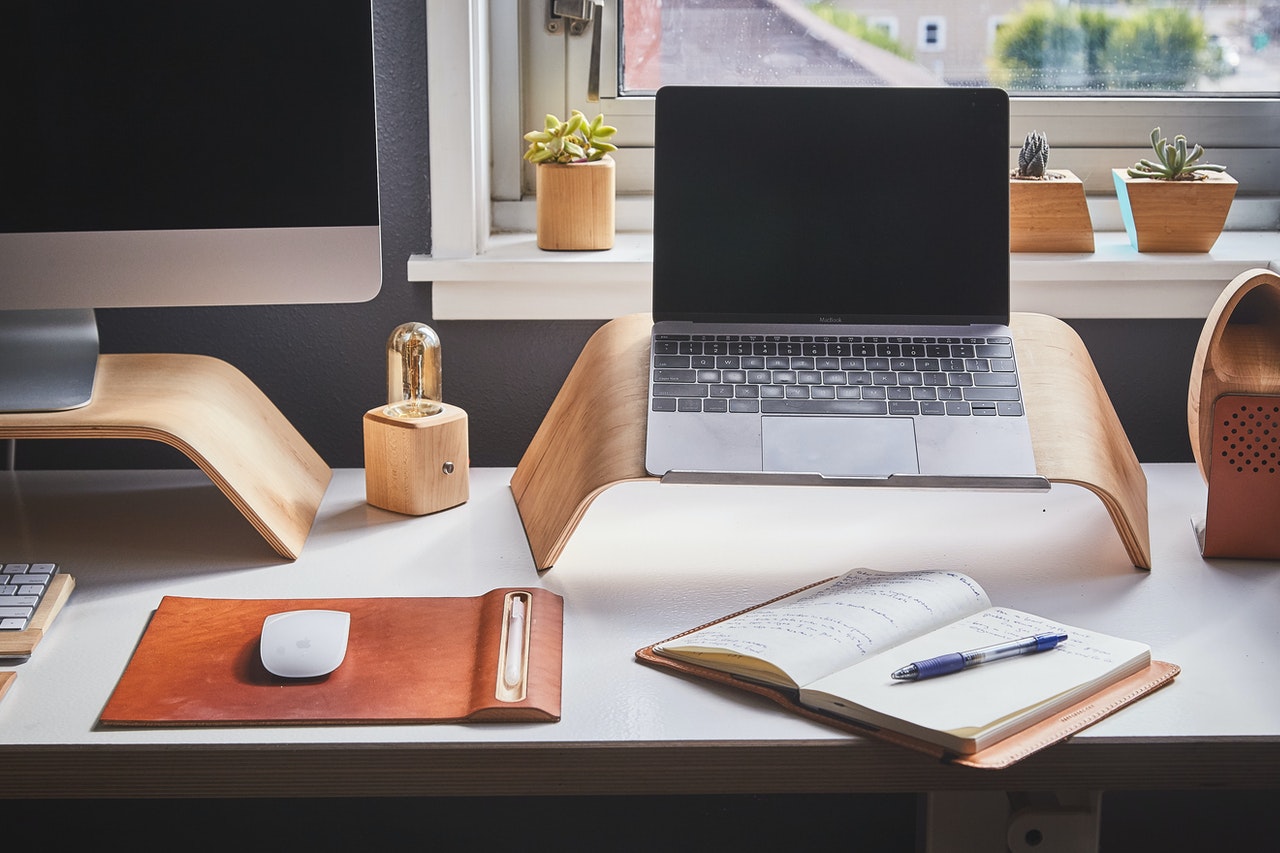 Smugdesk Ergonomic Office Chair
Your comfort is crucial to both your health and your productivity. Something as simple as an uncomfortable chair can not only make you miserable and inefficient on the job, but it can also lead quickly to back pain and other health issues. The Smugdesk Ergonomic Office Chair is designed to keep your body aligned and relieve high-pressure areas like your back and neck. It's made with soft memory foam for premium comfort, and it's overlaid with a breathable mesh to keep you cool as you're seated for your long work hours.
Mikol Wireless Charging Pad
Your desk probably already has a mass of wires to keep your workstation functional. Why add your phone charger to the mix when there's a better option? With the Mikol Wireless Charging Pad, you can charge your phone by simply placing it on the pad while you work. It's made with elegant marble stone that goes great with any decor, and its compact design won't take up much space on your desktop.
Love-Kankei Floating Shelves
If you want to update the wall decor in your home office, Love-Kankei Floating Shelves are both stylish and functional. With wood and metal materials, they give your space a simple and rustic feel. They come in a set of three shelves that can hold up to 40 pounds each when mounted, so they are great for holding photos, decorative pieces, small plants, and even several books.
Costa Farms Money Tree Pachira
Having living plants in every room of your home gives you some great health benefits. Not only do indoor plants purify your homes air of toxins, but plants are known to accentuate your room's decor and even elevate your mood. When it comes to a plant for your office, Costa Farms Money Tree Pachira is a great option thanks to its clean, simple appearance and low-maintenance care. It comes in a classic white ceramic pot that matches any office decor, and it thrives with only weekly watering, so you don't have to worry about it dying during one of your busy work weeks.
You spend a lot of time in your home office, so you want it to be a place that positively impacts your mood, comfort, and productivity. These simple additions to your home office will boost your morale and might even boost your performance as well as your overall job satisfaction. Make your workspace your own oasis so you can enjoy your time on the job.
Editors' Recommendations