If you've got a small entryway, you may think keeping it understated and generic is the way to go. After all, your guests will just take a few steps before they're out of the foyer and into the dining room or living room. However, a small space doesn't mean a small impact. Your entryway sets the tone for the rest of the home, so it should be an inviting, warm welcome for all your visitors. Use this space to introduce yourself and your home's character with a few upgrades that will make your guests look twice at this oft-overlooked space.
If you're not afraid of color or pattern, try out some of these unique flooring options that will leave a lasting impression.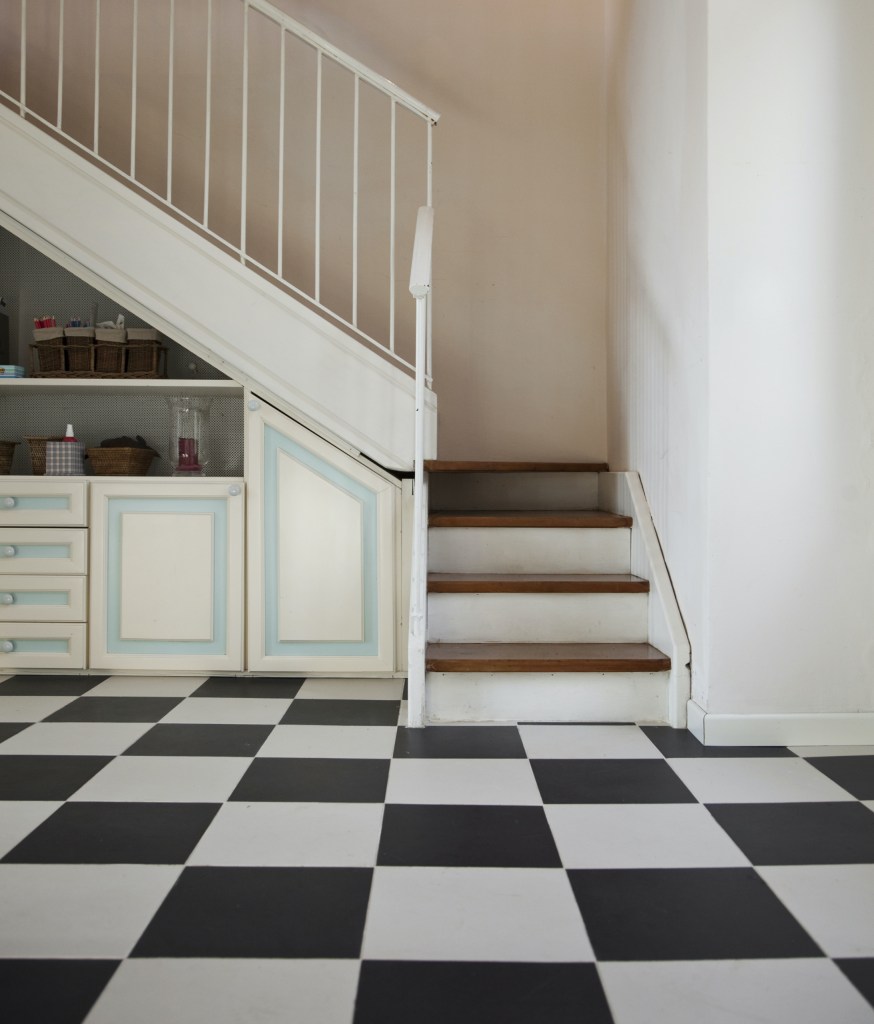 Small, patterned tile
If you don't have a lot of floor space, keep the tile size small. This adds more texture and visual interest so the area doesn't look too uniform. One of our favorites, this Karra 7×8 tile from Wayfair is an elegant yet understated choice that's available in shades of black, white, and grey. The interconnected hexagonal shapes form a geometric floral pattern, offering a bit of sophistication to any small space.
The porcelain Delancy Briar Oak 8×8 tile from Tile Bar is slightly warmer, mixing gray, tan, and brown oak hues. This is great for entryways with dark wood accents as it pairs well with the wood grain-like texture throughout the tile. It comes in four different patterns, including ones with bold blue accents.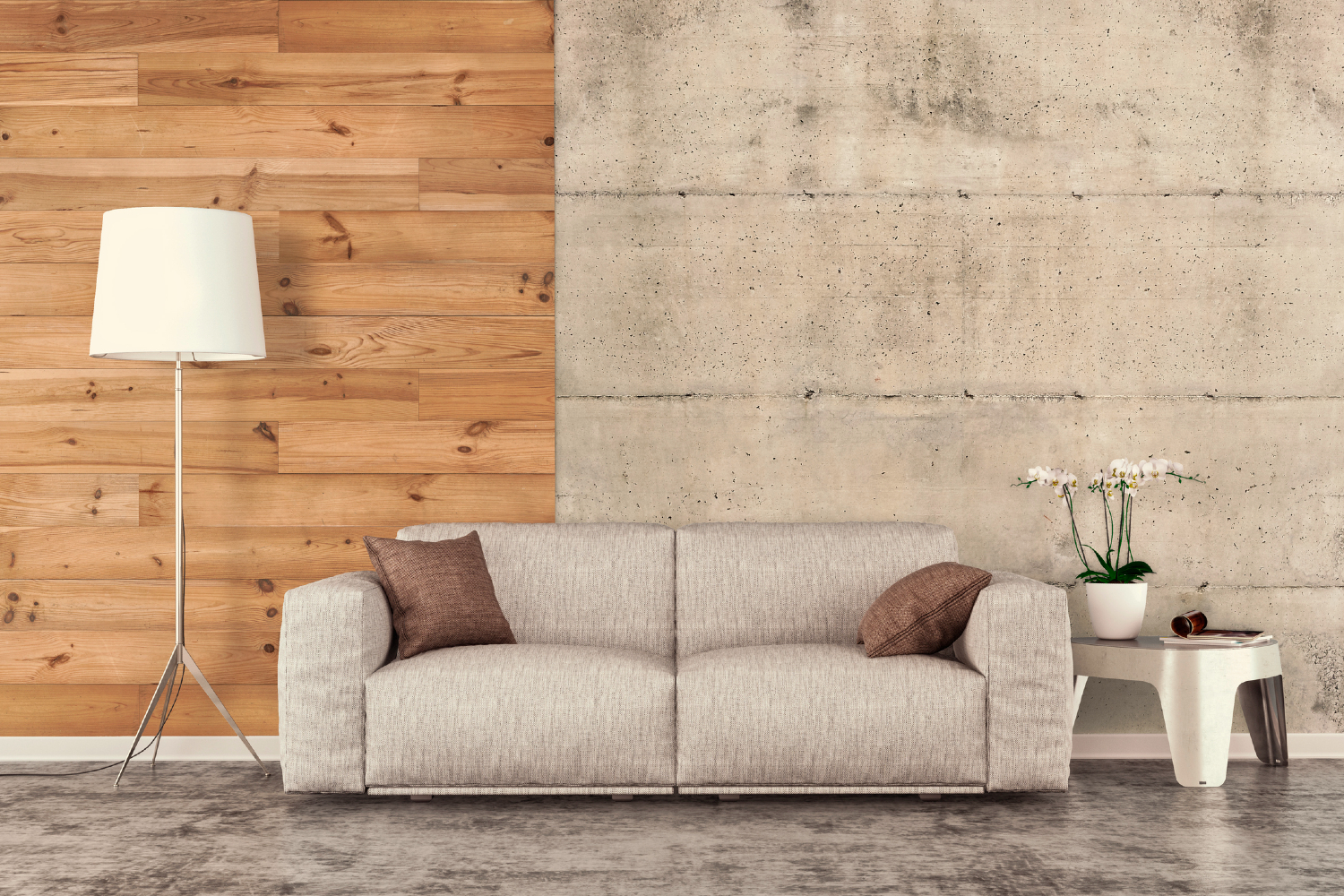 Concrete
Concrete (or a concrete look) is ideal for an entryway both in style and function. It is super easy to clean, won't dent or scratch, and creates a warm and tranquil setting to welcome guests into your home. It can also be an extraordinarily cost-effective upgrade. For those on a budget, check out this Lifeproof vinyl from Home Depot in Scratch Stone for a concrete look at a fraction of the cost. If you want the real deal, though, simply lay concrete at grade or over a subfloor. It's possible to do this yourself, be sure to check with an expert in advance.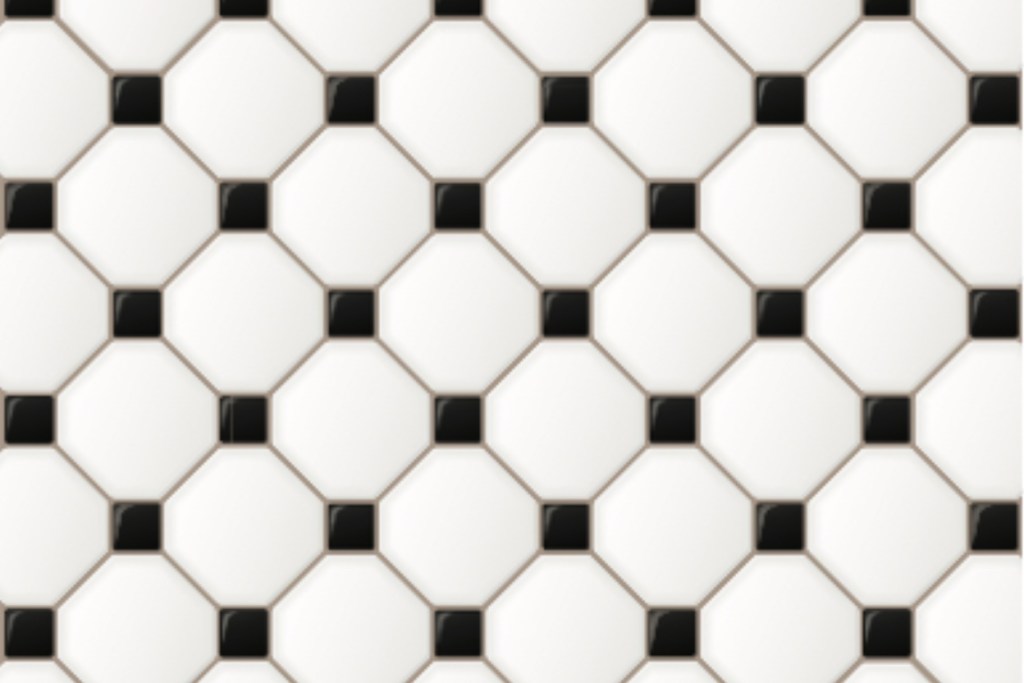 Penny tile
Penny tile works perfectly in small spaces, creating texture and pattern with its mosaic-like quality. This penny round in Azul from Home Depot is full of warm browns and blues, providing a neutral palette that still has a little bit of color. For even more color, check out this Merola penny tile in Vintage Yellow. This is sure to create a bright, bold entryway that brings the summer inside and puts a smile on your guests' faces.
For a more personal touch, use penny tiles to write out your house number in the design itself. It's a simple touch, but it makes your entryway a little more whimsical.
Floor paint
If you want to spruce up the wood flooring in your entryway, consider floor paint. Pick your favorite color in either a matte or glossy finish, and create a bold entrance that's sure to stun. While neutral tones are crowd-pleasers, don't be afraid to make a bigger statement with colors like blue and burgundy. Floor paint is highly durable, so it will hold up against the wear and tear that's bound to happen. For a final touch, add in a colorful rug, and voila! You've transformed a forgettable, transitory space into a light, bright room you and your guests will linger in for just a few minutes longer.
Unless you have a grand foyer, the entryway to your home may be small and unassuming. Why not make a statement by throwing in color, patterns, or paint to give guests something to look at as they enter your home? As long as you choose materials that are resistant to wear and easy to clean, you'll have an entryway that will still make an impact, even after multiple visits.
Don't shy away from the entryway because it's small. Maximize it and see it as an opportunity to inject a small amount of character into the home. The only thing holding you back is your imagination!
Editors' Recommendations