You don't need to break the bank if your floors have become depressing to look at or require some updating. Revamp your flooring by taking a creative approach to traditional flooring options. There's no need for skill, money, or hours of labor to take your flooring to the next level when you can do it yourself! These are our favorite and cost-effective flooring alternatives that will elevate your space and make your floors the talk of any dinner party.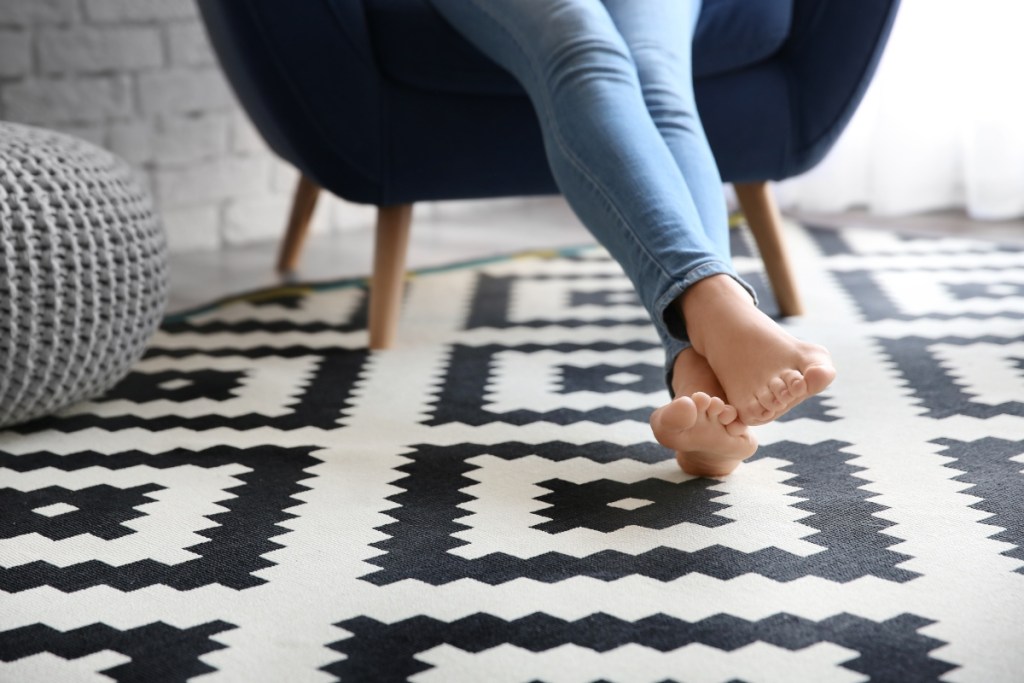 Try out a patterned vinyl tile
Pattern has slowly been working its way back into home design. Interior designers have been experimenting with new and vibrant prints that will become the focal point of a space. If you're looking to change up any room's look, patterned vinyl tile is the way to go.
Vinyl tile is more durable and long-lasting than traditional ceramic tiles, and tiles come in a variety of styles, patterns, and colors. Add a black and white patterned tile to your kitchen or bathroom to create an elegant look, or use a bright vinyl tile to brighten a mudroom or laundry room.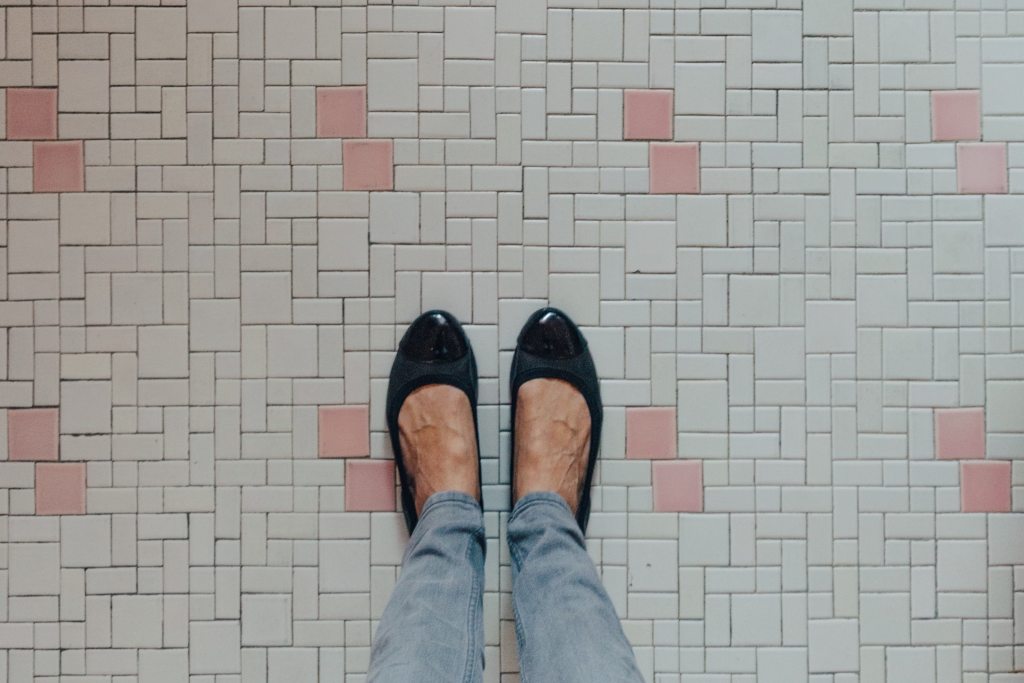 Utilize modern sheet linoleum
Similar to vinyl floor tiles, you can opt for a modern sheet linoleum to amp up the appeal of your space. This is a fantastic idea for living rooms and bedrooms that need a bit of TLC. Sheet linoleum is easy to install and is often water-resistant; all you need to do to install it is peel and stick the sheet to the existing flooring and trim the edges.
There are many options of sheet linoleum that allow you to transform your home. You can go for a natural wood tone and create a faux hardwood appearance, or aim for a rustic shiplap appeal. The best part about using sheet linoleum is that it is ultra-affordable – one square foot typically costs less than three dollars, so you're guaranteed not to empty your wallet.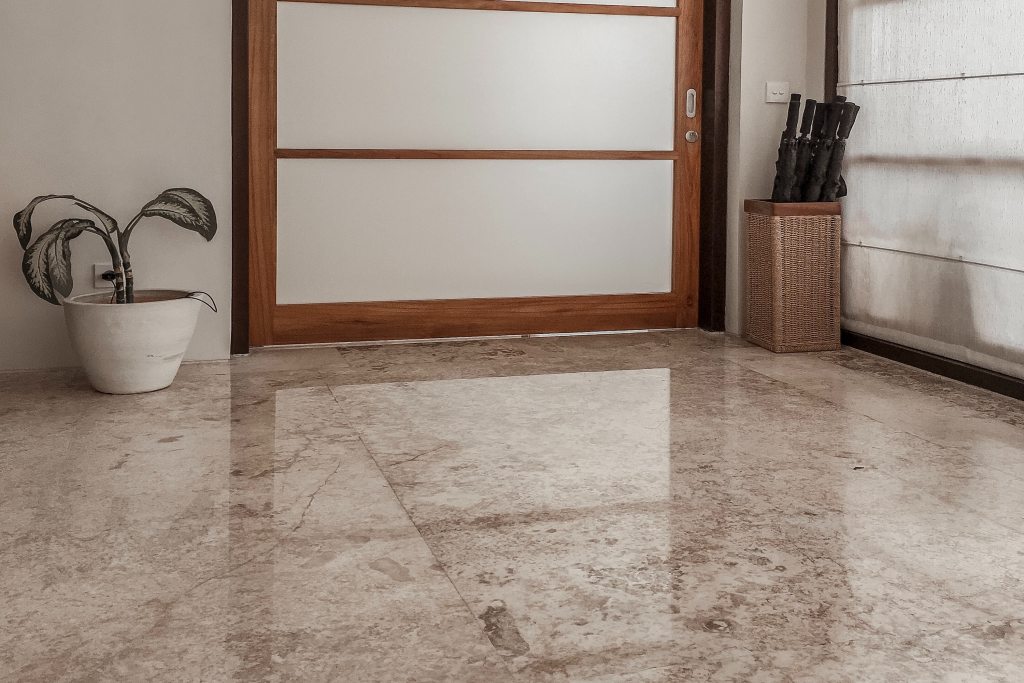 Give your space a concrete overlay
As homes implement industrial styles with metal piping and rough, wooden shelves, it's no wonder that concrete flooring has become a big statement in this aesthetic. Concrete has an industrial feel to it that you cannot express with traditional flooring.
If you're looking to create a New York industrial loft vibe or want to add a unique flooring alternative to your mudroom, laundry room, or bathroom, you can easily add concrete over the existing subflooring and let it sit overnight. For a more polished look, add a unique finish or stain to enhance the natural appeal. Using a concrete stone polisher is another fantastic way to ensure your floors are smooth and stunning.
Put wallpaper on your floors
This may sound unorthodox, but adding wallpaper to your floors can be a cost-effective alternative to other patterned flooring options. While not ideal for bathrooms or kitchens where moisture may accumulate, you shouldn't shrug off this option just yet!
Wallpaper flooring is an excellent option for non-carpeted bedrooms. They can be a plain color, patterned, geometric, or faux traditional flooring. The opportunities are nearly limitless, which allows you to experiment with unique and sophisticated designs.
No matter which route you take when changing your existing flooring, it's always great to keep an open mind regarding pattern, color, and texture. These cost-effective solutions won't break the bank while allowing you the opportunity to play around with new styles. What are you waiting for? Your next room refresh awaits.
Editors' Recommendations