There's nothing like spending an afternoon wandering the aisles at Costco. Where else can you shop for organic produce, find a six-month supply of toilet paper, fill a prescription, and enjoy a $1.50 hot dog and soda all in the same building? For most Costco shoppers, having a membership pays for itself in no time. But new and existing members alike often don't use their perks to the fullest. There is, after all, an art to shopping at this warehouse store effectively. Here are a few of the most common mistakes members make when shopping at Costco and how to avoid them.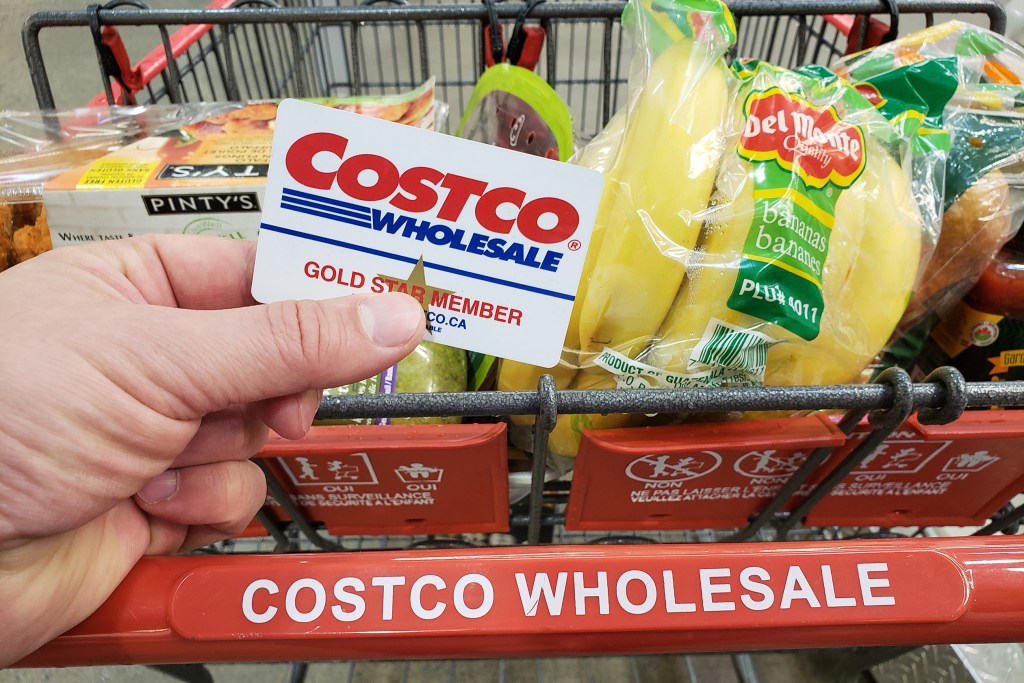 Overpaying for your membership
When signing up for your membership, don't assume the highest tier is the best one. Costco offers a standard Gold Star level membership that's perfect for casual buyers and an Executive membership that's ideal for large families and bulk shoppers. They also have a Business membership that allows product resales but not a lot of savings for individuals or families. Consider how often you plan to shop and who you're buying for so you can compare membership perks and choose the right option for your needs. Doing your research first can help ensure you're not overpaying or, alternatively, missing out on extensive savings.
Not understanding how Costco prices their products
Costco pricing is like a secret code for its customers. The price tags can let you know which items offer the deepest discounts and which items are about to leave the store for good. Here's how to make the most of Costco's price tags:
Price ends in .99 or .98: This is a regular retail price and will not provide huge savings.
Price ends with a nine, excluding .99: This means Costco received a manufacturer's deal and can offer the product cheaper than other retailers.
Price ends in .97: These items are manager-specific discounts designed to sell products, like a sale.
Price ends in .88 or .00: Products with this type of pricing have usually been returned, damaged, or purchased by the store as a one-off product that they want to clear out. They are typically deeply discounted.
Price tags with an asterisk (*) in the top right corner: These items have been discontinued. If you see something you love, stock up, as you may not see it in store again.
Price guarantee: There's another major way to save money at the store. Costco offers a 30-day price guarantee, so if the price drops on an item within 30 days of your purchase, you can come back with your receipt and get a refund for the difference.
Not considering shelf life
Buying everything in bulk isn't always a wise option. Though it may seem like you're saving money by stocking up, it could end up costing more in the long run if you don't pay attention to expiration dates. When you're shopping, always check the best-by date and be realistic about how much you will eat before the food goes bad. Prioritize items with long shelf lives, like canned produce and dry goods, for bulk purchases.
You can still purchase fresh foods in bulk, as long as you're smart about it. Buy fruits and veggies that can last a long time, like apples and carrots. For other produce and meat products, store the excess stock in your freezer so it doesn't spoil before you can enjoy it.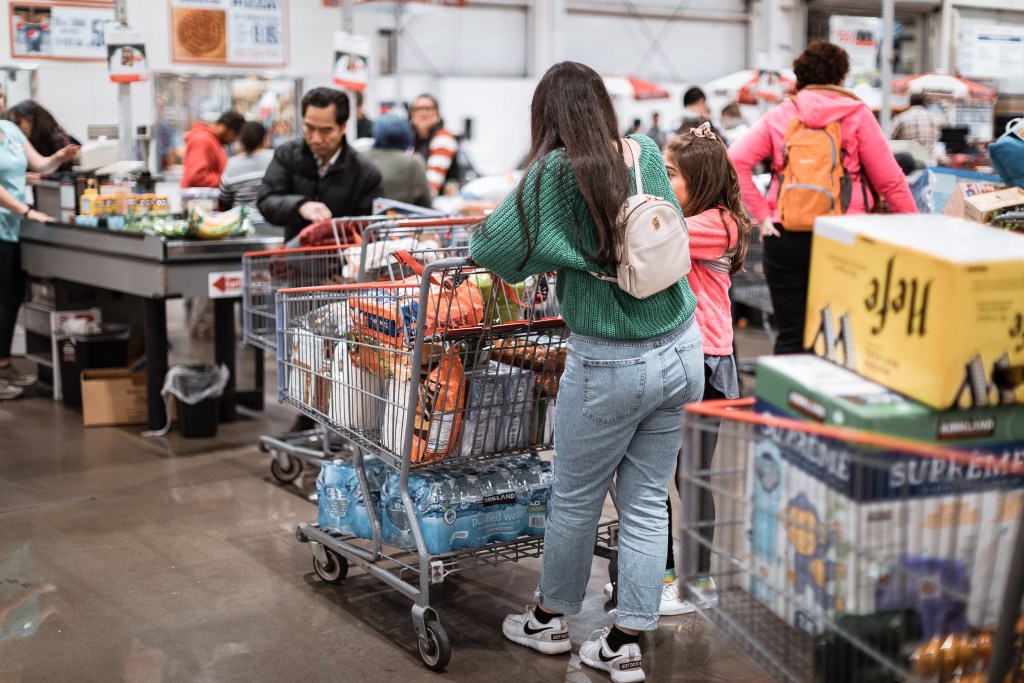 Shopping on the wrong day of the week
It's not just you; Sundays really are the worst days to go grocery shopping! This is when most stores, Costco included, are the busiest. Save yourself some stress and go grocery shopping on a weekday instead. If your schedule allows, go to the supermarket on a weekday morning. You can also go after work on a weekday. No matter when you make time for your trip, avoiding the Sunday crowd can create a more relaxing and enjoyable Costco experience.
Forgetting about your other membership perks
A membership card doesn't just give you access to huge discounts on bulk purchases; Costco members can take advantage of a wide range of perks. One of the most valuable member benefits is the store's medical services. Costco provides discounted health insurance, optometry services, and the lowest prices on generic medicines for its members. Another fantastic membership perk is Costco's auto service station, where you can gas up your vehicle at some of the lowest rates around.
While it's always fun to spend an afternoon at Costco, you could be leaving money on the table if you're not making the most of your membership. Before you begin Costco shopping, it's crucial to have the right membership type. Then, you can learn the secret code of Costco pricing, plan your purchases well, figure out the best time to go, and enjoy all of your membership perks. In no time at all, you'll be a pro Costco shopper.
Editors' Recommendations