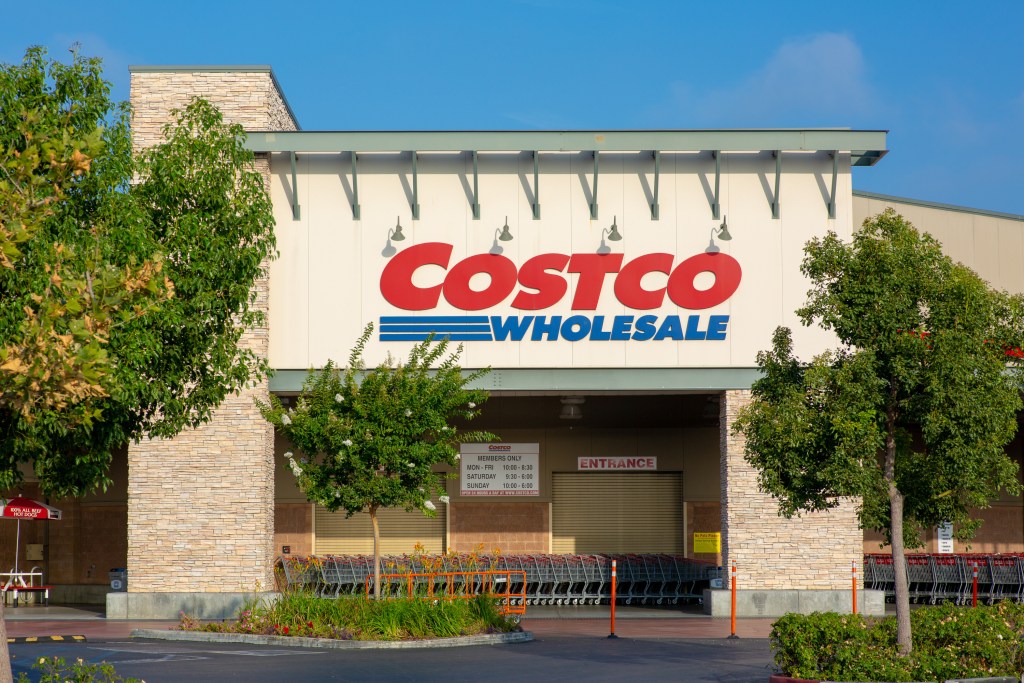 If you love Costco and love the prices even more, there's an easy way to find out if you're getting the best deal or if you wait a few days and those favorite items in your cart may be even lower. Instagrammer The Freebie Guy recently posted an easy way to tell if you are getting the lowest price for an item and what the price tags mean. He started the post: "Costco shoppers!! Here is everything you ever wanted to know about the pricing!" — which is sure to get the attention of rookie Costco shoppers and professionals alike.
What do the prices mean?
The Freebie Guy explained the system behind Costco's pricing, and it makes sense given just how many items store managers have to keep track of on a weekly basis. If you see a price tag ending in .99, it means the item is full price. This is typical when items just hit the shelves or are one of the store's hottest sellers.
While you may be tempted to snag it off the shelves, especially if it's something you've had your eye on and it's finally in stock, waiting even a few days in some cases could be big savings. If you see .97, it means the item has already been discounted from the regular sale price, so it may be a good time to buy.
Manager discretionary items
Did you know managers can mark certain items down even further to move product? Sometimes, they have agreements in place with manufacturers to offload items that have been sitting on shelves for a while, and other times, they can decide when to mark an item down even further. If you see a .00, the managers have reduced them even further and you should pounce.
But if it's clothing you're looking for, sometimes it pays to ask. "If you see an associate working the clothing, ask when the store does clothing manager markdowns," said The Freebie Guy. "Typically, stores do it once a week and you can get super cheap clothes!"
If you're unsure whether you should wait and gamble on an item you've been watching for some time, beware of the dreaded asterisk (*) in the upper right-hand corner. According to his post, this means the store won't reorder the product to that Costco location, so you should probably buy it to be safe.
There are so many reasons to love the wholesale warehouse retailer — from the hotdog that never changes prices and the free samples to the extra large sheet cakes and inexpensive rotisserie chickens — there's always a reason to stop in. You can find major deals on everything from outdoor furniture to books and your weekly vitamins at prices unrivaled in most stores. Now that you know the pricing structure, you can factor in some additional savings for your next trip!
Editors' Recommendations