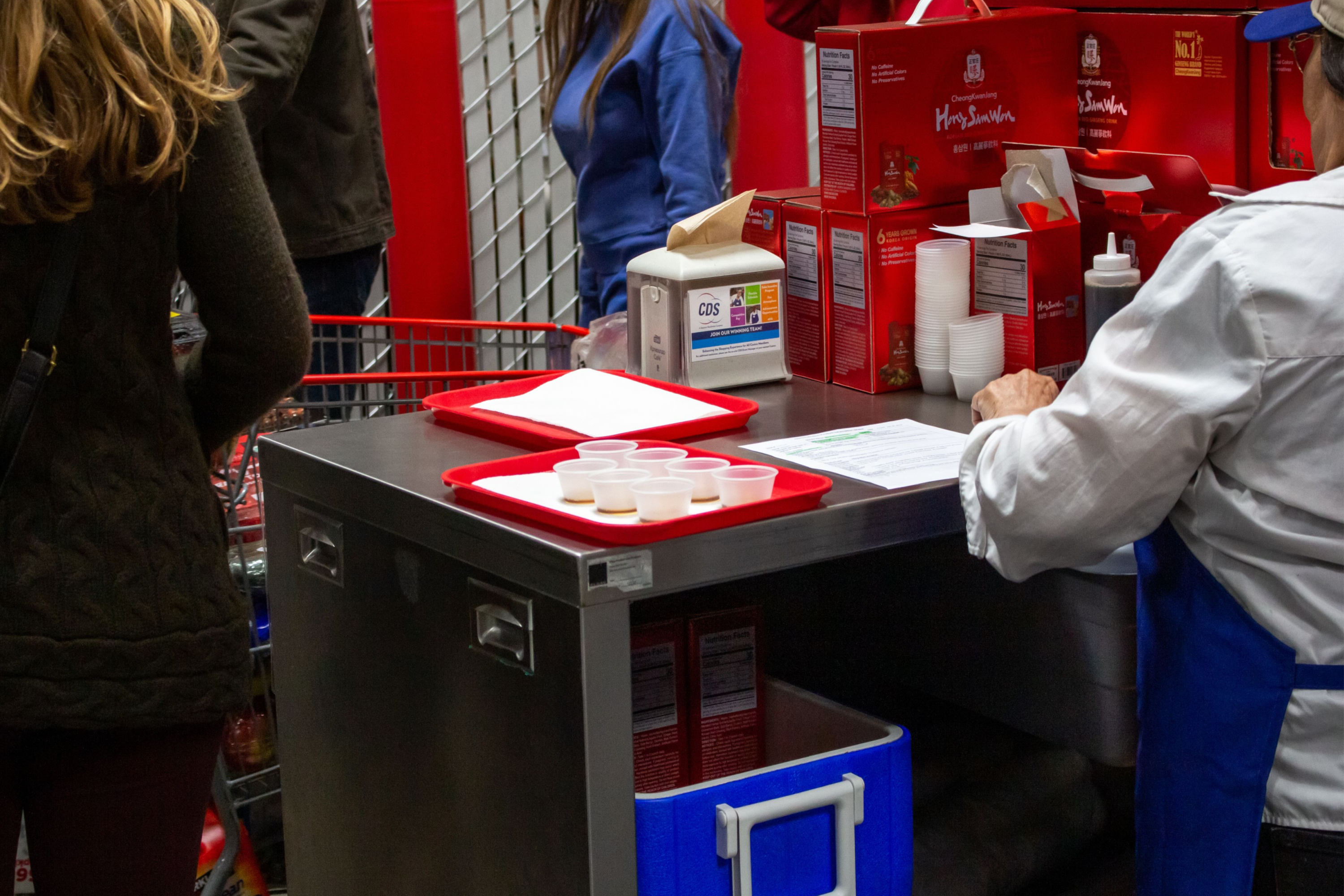 Redditor AxlCobainVedder shared a nostalgia-inducing photo on the Subreddit page r/TheWayWeWere, titling the photo, "Images of the first Costco store in Seattle from the year 1983." In it, you see people standing in lines, "Wholesale Members" and "Returns," looking as patient as one can be standing in line waiting. What's striking about the photo is how little has changed from our current Costco visits when you still see the same lines forming. The only thing that looks different is the fashion, which will probably be making its own comeback before we know it.
People's reactions
People flooded to the photo with comments that agreed with our sentiment. "Still looks pretty much the same all these years later," one Redditor wrote. Another chimed in: "Honestly, it seems pretty much the same. 'Look honey, I know we don't need it but I've always wanted to windsurf!,'" which sounds eerily similar to the conversations I have with my husband perusing the aisles of our local Costco, shopping on a Saturday morning.
Bring on the nostalgia
Many people added to the photo with memories of the 1980s and what their experiences were going into their local Costco. "Random fun fact, that shot of a bunch of phones for sale may not seem that interesting, but it was actually a very big deal," another Redditor said. "Up until the early '80s in the U.S., you typically couldn't just buy a phone, the phone system was a monopoly with AT&T aka "Ma Bell" running it, and you could only rent phones. When you needed a phone, you went down to the phone store and looked at the like four models they had and then rented one."
Another talked about weighing your options on which line would move faster, which I think we can all agree still happens to this day. "I still remember how you'd pick your cashier line by which one had the best 9-key typer and box loader/number caller team," Redditor ElCochinoFeo wrote. "You'd just stand there and hear numbers being called out at an auctioneer's pace, click-clacking of the keypad, and boxes artfully packed like Tetris." Another added their memory from another store, saying, "This kind of reminds me of old-school Trader Joe's, when the checkers just knew all the prices by heart and would call them out as they were keying them in."
I don't recall our family having a Costco warehouse membership back in the '80s, but if I did, I'd hope they had the plethora of samples that draw people into the stores still today. While the pictures have stayed the same, we also know one other little gem that's also lasted since the big box retailer opened: The hotdog and a soft drink price still says $1.50 on the sign — a true throwback we can all appreciate.
Editors' Recommendations