Shopping at Costco is not for the faint of heart. The aisles are massive, the weekend crowds are huge (which is why you should consider weekday trips), and there's just so much to look at. It's pretty inevitable: You go in expecting to buy a rotisserie chicken and some frozen foods, and somehow you also walk out with a TV, a few new sweaters, and Christmas decorations you're not 100% sure you need. If it's your first time shopping at Costco, it can be a little overwhelming. Luckily, a few pros recently took to Reddit to share their best tips for Costco shopping.

1. Always get a cart
"Always, always grab a cart when you go in, even if you're convinced you're only getting one thing," warned lead_injection.
2. Get the rotisserie chicken
User iWillNeverReplyToYou put it succinctly: "1. Always get a rotisserie chicken. 2. Never not get a rotisserie chicken."
It really is that simple.
3. Have a list (but know you probably won't stick to it)
"I've been a member for 17 years. One time I came out with only three things! Of course, I went in for an eye exam…" joked ZephRyder.
DrizzitDerp had this helpful tip: "Prior to inflation our budget/list had a line item for impulse buys with a $ amount. I found it an amusing way to satisfy both random purchases while maintaining a budget."
4. Know what the prices mean
Redditor AverageCowboyCentaur shared this handy guide:
Ends in .97 — Clearance
Ends in .88 — Discounted
Ends in .00 — Bigger discount, clearance
Ends in a 9 — Normal Price
Has an asterisk (*) at the end or top left of tag, item won't be restocked
5. Consider the executive membership
Redditor cpcxx2 shared their story. "The executive membership is $120 but gets you a shop card at renewal for 2% of everything you spent in the last year," they said. "My check was $520, which blew my mind until I realized I got all my groceries, a vacation, countertops, carpet, and appliances for a new home, all my gas, and two sets of tires there — all while saving big on all of these items AND stacking many of them with the Costco citi credit card, which gets you another 2-4% cash back on everything."
CeeGeeWhy added, "The executive membership gets you 2% back on front register and online purchases (some exclusions apply, gasoline, alcohol, tobacco, etc.) so if you do spend over $3000/year or $250/month there, it's worth upgrading.
6. Expect to spend more
And no, it's not just because of those impulse buys.
"Pro tip: be prepared for a larger than usual grocery bill when you go," said howsadley. "When I go to my local grocery store, my bill is about $100+, and the groceries last me about a week+. When I go to Costco, my bill is $350+. But the groceries last me about a month. I definitely had sticker shock on my first trip."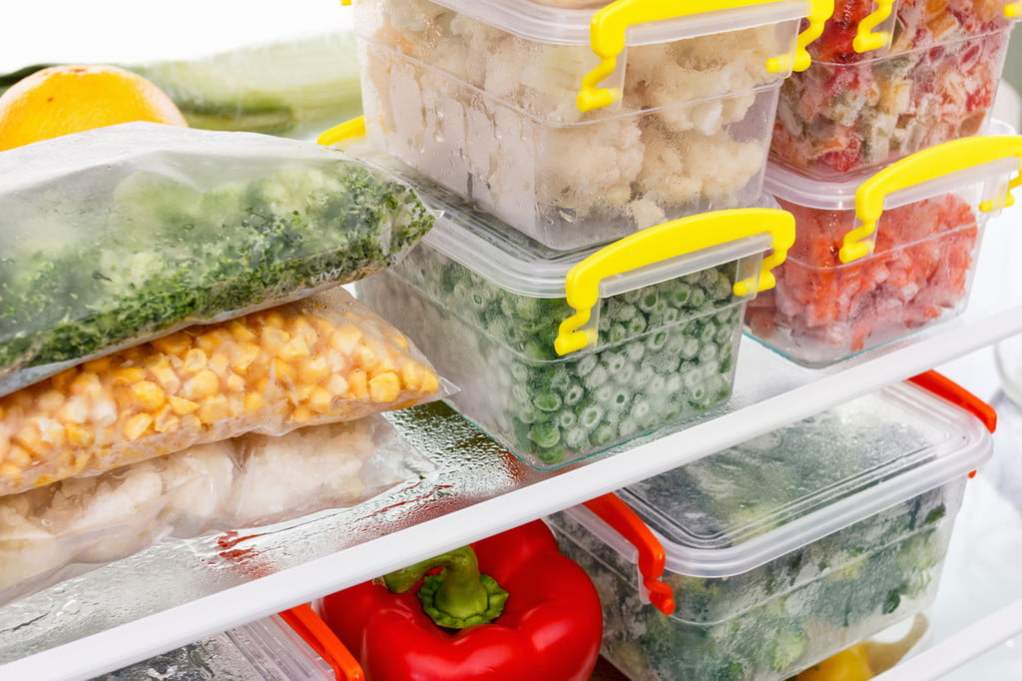 7. Make sure you have adequate storage space
"Buy a vacuum sealer and a chest freezer. That way you can truly take advantage of buying large quantities of fresh items," said Beard_o_Bees. "Unless you have a huge household, it's the best strategy to avoid any kind of waste."
Redditor boojieboy agreed. "This is the way. I think making Costco an effective part of your life requires having adequate storage space for things. The savings on any one or two items may be a few bucks, but the savings on dozens of items will add up to hundreds of dollars (over several years it will be thousands), so long as you don't end up having to throw out unused stuff. For my family, dry pantry storage is part of it, but what really makes our system work is a chest freezer in the basement."
8. Bring the right form of payment
Redditor DollarStoreKardashian noted, "Make sure you have a Visa [credit card] or your debit card with you. Costco doesn't accept Amex, Discover, or [Mastercard]."
9. Consider Costco's travel packages
Not only will they help you make the most of that executive membership, but shoppers swear by their deals.
"I only do mine through Costco now — great cruise packages and stuff like that," said sunrayylmao.
Once you've read this checklist, you're ready for your first time shopping at Costco (don't forget to try the free samples).
Editors' Recommendations